You're likely to hear responses like, "I want to become a scientist like Albert Einstein" or "I want to become a cricketer like Sachin Tendulkar" from young children when you ask them what they want to be when they grow up. How inspiring & great personalities can be, not just on adults but especially on kids, is fascinating.
People's lives and attitudes can be profoundly impacted by reading about successful people. You may actually learn an infinite amount of things from such individuals, from their challenges to their passion and building amazing reputations.
In light of this, we have compiled a list of outstanding individuals who not only achieved success in their professional fields but also empowered millions of people to dream.
20 Great Personalities of India
Here are the greatest Inspiring Personalities in India:
Mahatma Gandhi (1869-1948): the Father of India
Dr. B. R. Ambedkar (1891–1956): Indian Social Reformer
Jawaharlal Nehru (1889–1964): the First Prime Minister of India, an Indian Independence activist
Indira Gandhi (1917–1984): the First and only Female Prime Minister of India to date
Mother Teresa (1910–1997): Albanian-Indian Roman Catholic nun and missionary
Sri Aurobindo (1872-1950): Indian Philosopher, Poet and Nationalist
Lal Bahadur Shastri (1904-1966): Indian Politician, Second Prime Minister of India
Dr APJ Abdul Kalam (1931–2015): Indian Aerospace Scientist and 11th President of India
Homi J. Bhabha (1909-1966): Indian Nuclear Physicist
Valabhbhai Patel (1875-1950): Indian Politician, First Deputy Prime Minister of India
Rabindranath Tagore (1861-1941): Indian Poet, Writer, Philosopher, Composer and Painter
Kalpana Chawla (1961-2003): The first woman of Indian origin to go to space
Ratan Tata: Indian Industrialist, Philanthropist and Former Chairman of Tata Group
Mary Kom: Indian Boxer, the Only female boxer with a medal in each one of the first seven World Championships, Padma Vibhushan
Kapil Dev: Indian Cricketer
Sachin Tendulkar: Indian Cricketer
Azim Premji: Indian Businessman, Investor and Engineer
Mukesh Ambani: Indian Businessman
Smriti Irani: Indian Politician, Former TV Actress
Aamir Khan: Indian Actor
20 Great Personalities of the World
Let's take a look at the top 20 most famous persons in the globe before delving into the great personalities of the world and their motivational endeavors.
Abraham Lincoln (1809 – 1865): The 16th President of the US; Leader of the American Civil War
Charles Darwin (1809 – 1882): English Scientist and Naturalist; Known for his contributions to the Science of Evolution
Thomas Alva Edison (1847-1931): American inventor and businessman, known as America's greatest inventor
Walt Disney (1901-1966): American motion-picture and television producer and showman, Created characters like Mickey Mouse, Founder of Disneyland and Disneyworld
Mother Teresa (1910 – 1997): Albanian-Indian Roman Catholic nun and missionary
John F. Kennedy (1917 – 1963): 35th President of the US; the youngest person to be elected in the Office
Nelson Mandela (1918 – 2013): South African Anti-Apartheid Revolutionary
Marilyn Monroe (1926 – 1962): American Actress, Singer and Model
Martin Luther King (1929 – 1968): American Activist who led the Civil Rights Movement
Anne Frank (1929-1945): German-Dutch Diarist, Known for the Diary of Young Girl
Albert Einstein (1879-1955): German Theoretical Physicist, Renowned for developing the Theory of Relativity
Leo Tolstoy (1828-1910): Renowned Russian Writer, Known for his phenomenal works like Anna Karenina and War and Peace
Rosa Parks (1913-2005): American Activist, Best known for her role in Montgomery Bus Boycott
Coco Chanel (1883-1971): French Fashion Designer and Businesswoman, Founder of the world-famous brand Chanel
Dr APJ Abdul Kalam (1931-2015): Indian Aerospace Scientist and 11th President of India
Michael Jackson (1958-2009): American Singer, Songwriter and Dancer, Renowned as the King of Pop
Kalpana Chawla (1961-2003): Indian-American Astronaut and Engineer, the First woman of Indian origin to go to space
Satyajit Ray (1921-1992): Oscar-award Winning Indian Filmmaker, writer and illustrator; Known for films like Apu Trilogy and Jalsaghar
Sachin Tendulkar: Indian Cricketer
Muhammad Ali (1942 – 2016): American Boxer, Activist and Philanthropist
Link To Great Personalities Website
25 Inspiring & great Personalities
Here are inspiring & great personalities you need to know.
Numerous well-known figures in science, literature, politics, technology, business, and the arts are genuinely motivating kids to do their best and understand the intricacies of life. Here are some of the most admirable people who actually inspire young people.
Great Personalities in Science
Albert Einstein: German Theoretical Physicist, Renowned for developing the Theory of Relativity
Isaac Newton: English Mathematician, Physicist, and Astronomer who gave the Laws of Motion and Gravitation
Thomas Alva Edison: American inventor and businessman, known as America's greatest inventor
Nikola Tesla: Serbian-American Engineer and Physicist, designed the Alternating-Current (AC) electric system
Dr APJ Abdul Kalam: Indian Aerospace Scientist and 11th President of India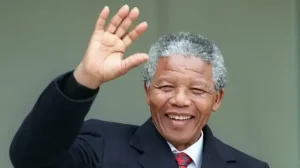 Great Personalities in Social Welfare
Nelson Mandela: South African Anti-Apartheid Revolutionary
Abraham Lincoln: 16th President of the US; Leader of the American Civil War
Mahatma Gandhi: the Father of India, an anti-colonial Nationalist, Led the Non-violence movements against British colonisers for India's independence
Mother Teresa: Albanian-Indian Roman Catholic nun and missionary
Kailash Satyarthi: Indian social reformer working towards the elimination of child labour in India; Nobel Peace Prize Winner 2014
Great Political Leaders
Martin J. Luther King: American Activist who led the Civil Rights Movement
Pandit Jawaharlal Nehru: the First Prime Minister of India, an Indian Independence activist
Dr Rajendra Prasad: Indian Independence activist, lawyer, and the First President of India
Barack Obama: American Politician and Attorney, the first African-American President of India
Subhash Chandra Bose: Indian National, Founder of Indian National Army
Great Personalities in Innovation & Technology
Steve Jobs: American inventor, the Co-founder of Apple Computers
Mark Zuckerberg: American Entrepreneur, the Co-founder of Facebook
Jeff Bezos: American Entrepreneur, CEO and Founder of Amazon
Jack Ma: Chinese Entrepreneur, Co-founder of Alibaba Group
Elon Musk: American businessman, Engineer, CEO, CTO & Chief Designer of SpaceX
Greatest Personalities in Arts & Literature
William Shakespeare: English Playwright, Poet and Actor, and one of the greatest playwrights in English Literature
Rabindranath Tagore: Indian writer, poet and composer, Nobel Laureate in Literature, Best known for his literary works in Bengali literature including Gitanjali, The Home and The World and Gora
Jane Austen: English Novelist, best known for Pride and Prejudice, Emma and Sense and Sensibility
Anne Frank: German-Dutch Diarist, known for the Diary of Young Girl
Leo Tolstoy (1828-1910): Renowned Russian Writer, known for his phenomenal works like Anna Karenina and War and Peace
1. Nelson Mandela
One of the inspiring & great personalities on the list is Nelson Mandela. Nelson Mandela was born in the South African village of Mvezo under the name Rolihlahla Mandela. He grew up hearing tales about the bravery of his forebears in the resistance warfare.
He decided to pursue his legal education at the University of Witwatersrand in the early 1940s, where he met people from many racial and ethnic origins. He then joined the African National Congress (ANC) during this time, which was founded by a group of young Africans with the goal of launching a widespread grassroots movement to represent the interests of working-class and rural peasants.
His persuasive lobbying tactics, including a boycott, strike, non-cooperation, and civil disobedience, were accepted by the ANC. Thereafter began a protracted voyage of disobedience against the authoritarian South African government and its apartheid-based policies.
Almost 27 years were spent in prison for Mandela. He became a powerful icon of black resistance as a result of his frequent arrests and detentions. Mandela was freed in 1990, and for ending apartheid in South Africa, he was awarded the Nobel Peace Prize in 1993. He won the nation's first democratic presidential elections in 1994, becoming South Africa's first black president.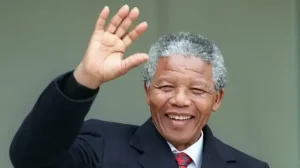 2. Abraham Lincoln
Among the inspiring & great personalities on the list Abraham Lincoln is one of them. Abraham Lincoln, who is known for freeing the slaves in the United States, was born on February 12, 1849. He was raised in Kentucky, where he sought a meager education while juggling multiple jobs to support his family on a regular basis.
He was a self-taught legislator and lawyer who later rose to fame as one of the great Americans and figures of the American Civil War. He was chosen to be the 16th US President just before the Civil War started.
Lincoln led the war in an unusual way, preferring to respond to emerging issues and situations rather than developing fresh ideas and laying out plans.
He combined statecraft with army command in an innovative manner. He was a masterful military tactician and shrewd leader who used his practical knowledge and common sense to bring victory to the nation.
Along with his tactical Emancipation Proclamation, which prepared the path for the abolition of slavery in America, he also had a gradual plan to free the slaves, which distinguished him from other military geniuses.
3. Dr APJ Abdul Kalam
This is one of the great personalities on the list of inspiring & great personalities. Dr. Avul Pakir Jainulabdeen Abdul Kalam, popularly known as APJ Abdul Kalam, was a millennial aerospace scientist and the people's favorite leader. He was given the nickname "Missile Man" of India and brought about amazing technological change.
He introduced the ballistic missile and launch site and supported the second set of nuclear tests at Pokhran, among other things, to advance the country's military missile research and civilian space program.
Dr. Kalam worked as a scientist and executive for nearly four decades at ISRO and DRDO. From 2002 to 2007, he presided as India's eleventh president. He encouraged students to innovate and compete with the rest of the world as a visiting professor at IIMs, IITs, and other universities when he retired from teaching.
His contributions and accomplishments from the Prithvi missile in 1988 through the Agni missile in 1989 earned him the Bharat Ratna, Padma Bhushan, Padma Vibhushan, King Charles II Medal, Hoover Medal, and many more awards. Millions of people look up to him, making him one of the greatest personalities ever.
4. Coco Chanel
This is another personalities on the list of inspiring & great personalities. The well-known fashion brand Chanel was founded by French fashion designer and entrepreneur Gabrielle Bonheur "Coco" Chanel.
The contributions Coco Chanel has made to the world of fashion and design, including their characteristic smell, little black dresses, tweed coats, bell-bottomed pants, and gold-chained handbags, make her one of the great personalities.
As a result of Coco's strong conviction that fashion cannot be limited to couture garments, accessories and fragrances have become integral components of the industry.
She sang on stage and worked as a seamstress to save money for her first store. Coco was able to launch her first store in Paris in 1913 before opening a second one in Deauville.
She quickly became a fashion icon because of her love and passion for each product the firm developed. Who would have thought that a young girl who learned to sew in an orphanage would one day inspire millions of individuals looking for possibilities to pursue careers in fashion design, not just by designing the iconic Chanel logo herself.
Read Also: 101 Top Questions to ask your Pastor at Different Occasions
5. Anne Frank
Another person on the list of inspiring & great personalities is Anne Frank.  During the Holocaust, the well-known German-born diarist Anne Frank chronicled her experiences as her family fled the Nazis. Before being found and sent to concentration camps, she spent two years in a "Secret Annex" in Amsterdam.
For her thirteenth birthday, Anne received a diary, in which she recorded the various occasions during the two years she spent hiding with her family.
She began a novel, wrote several short pieces, and communicated her ideas and feelings since, in her opinion, writing helped her pass the time throughout those years. Two of her helpers later found her diary, and her writings were later published as "The Diary of Anne Frank."
After learning about Anne's journal through a friend, Otto, Anne's Holocaust-surviving father, realized that the girl he knew was someone altogether different and said, "I had no clue of her depth of thoughts and sentiments."
The Diary of Anne Frank, which has been translated into 57 languages, gives a remarkable account of the Holocaust from the perspective of a thirteen-year-old girl who was hiding. It demonstrates both Anne Frank's extraordinary storytelling skills and her unwavering spirit despite the terrible circumstances.
6. Albert Einstein
This is one of the inspiring & great personalities. You should be aware of the theory of relativity, which helped to complete Newton's ideas, the most well-known equation in the entire world, E=mc2, and the discovery of the law of the photoelectric effect, which is a crucial step in the development of quantum theory. Albert Einstein, a theoretical physicist of German descent, is the brains behind these countless discoveries.
Do you know for a certainty that Einstein received a diploma from the Federal Polytechnic School before going on to earn a PhD from the University of Zurich?
He began his career as a patent office employee but eventually switched entirely to the research and development field. Students at numerous educational institutions, including the University of Bern, Humboldt University of Berlin, Caltech, the University of Oxford, etc., substantially benefited from the eminent scientist's knowledge.
Albert Einstein, who won the Nobel Prize in Physics in 1921, is typically regarded as the most important physicist of the 20th century. Many eminent scientists and physicists are working to realize Einstein's ultimate goal of a "theory of everything," thanks to his remarkable personality and contributions.
7. Walt Disney
Another person on the list of inspiring & great personalities is Walt Disney. Walt Disney, the illustrious inventor of Disney animations, was the genius behind spellbinding animations as well as exhilarating theme parks. He invented the popular animated character Mickey Mouse! His artistic aptitude was discovered as a child of a destitute household when a neighboring doctor challenged him to draw a horse.
Young Walt developed a passion for painting and drawing while practicing his craft by copying cartoons from his father's newspaper.
When his family relocated to Chicago, he enrolled in Mckinsey High School but left when he was 16 because he wanted to join the army. He managed to join the Red Cross via his unwavering efforts, and after that he traveled to France with the troops.
In order to realize his aspiration to be an artist, Walt took solace in creating new cartoon characters despite the horrific wounds and bloodshed he saw every day. He returned to the city after that and started working as a cartoonist, but was quickly sacked due to a drop in sales for the reason that "he lacked imagination."
He struggled with the failure of his two businesses as he composed "Alice in Wonderland," and afterward he turned to Hollywood to sell his tale.
But fate had other plans for him, as he went on to direct Alice in Wonderland under the Disney Bros. Studios banner, and from that point on, there was no turning back as the studio rose to new heights and became one of the top film studios in the nation.
Read Also: 20 Daily used English Words: with Meaning
8. Sachin Tendulkar
This is one of the inspiring & great personalities. Sachin Ramesh Tendulkar is prominent on the list of outstanding individuals. He is well-known throughout the world and proudly wears the nation's pride on his No. 10 jersey. He is a true inspiration for all cricket fans and is recognized as a "master blaster."
The best right-handed batsman in the annals of international cricket debuted against Pakistan in his first test at the age of 16, after beginning his career at the age of 11 and making his first-class debut at 15. We are aware that cricket is a religion in India, and that Tendulkar is both a living legend and the country's very own God of Cricket.
The Bharat Ratna was given to him after his retirement in 2013, making him the youngest recipient of this honor. With a career spanning 22 years and 91 days, he holds numerous records, including being the only player to surpass 30,000 runs in international cricket, securing 100 international hundreds, becoming the first player to score a double hundred in limited-overs cricket, winning 62 Man of the Match awards, winning 15 Man of the Series awards, and many more.
He was one of the first Indian athletes to join the Yorkshire club. In addition to this, he gave the Government of India his whole Rajya Sabha donation for the benefit of the nation because he is an active member of the body.
Every time he came up to bat, Tendulkar carried the hopes of millions of people, and he continues to be the main inspiration for students throughout the world who want to pursue careers in sports and sport management. People began watching cricket solely to see him bat after witnessing his memorable runs and single-handedly winning numerous games.
9. Michael Jackson
One of the inspiring & great person on the list of inspiring & great personalities is Michael Jackson. Michael Joseph Jackson, better known as the "King of Pop," was a multi-talented musical performer who had great success both as a solo artist and with the Jackson 5. He was also the best-selling American singer, songwriter, and dancer.
MJ began his musical career at the young age of 5 with encouragement from his father, Joseph Walter Jackson, and went on to become acknowledged as the greatest entertainer of the 20th century. He was in the spotlight for more than four decades thanks to his well-known moonwalk dancing style and fashion specialties like his crystal gloves and the 1980s trophy jacket trend that was immortalized.
The second best-selling album in history, Thriller, featured Jackson's most well-known work. He then went on to release a string of successful singles, including Bad, Dangerous, Off the Wall, HIStory, and Invincible.
Among his greatest accomplishments are 31 Guinness World Records, 13 Grammy Awards, 26 American Music Awards, five consecutive Billboard Top 10 singles, etc. Because of the level of brilliance he shown in his work, he is regarded as one of the greatest individuals in the world, and others enroll in music production classes in an effort to emulate him.
10. Marilyn Monroe
Marilyn Monroe is one of the inspiring & great personalities on the list.  Marilyn Monroe was a one-of-a-kind woman who was affectionately known by her millions of fans as the Blonde Bombshell. She was a complete celebrity with excellent modeling and singing abilities who became famous for her daring acting assignments. Monroe was born Norma Jeane Mortenson in Los Angeles in 1926.
She had a difficult childhood and was frequently transferred between foster homes and orphanages. When she was 16, she decided to get married after meeting her first love. Her life reached its apex in 1946 when she landed a deal for her first movie and began a successful modeling career.
She had no acting experience prior to the audition, therefore the audience heavily evaluated her performance. But she quickly rose to fame and was recognized as one of history's greatest figures. Her best work consists of
The Prince and the Showgirl, Bus Stop, Some Like It Hot, The Misfits, and The Seven Year Itch are a few examples. She died at the young age of 36 as a result of the struggle, anxiety, despair, and family troubles.
Recommended
11. Thomas Alva Edison
Thomas Alva Edison is among the inspiring & great personalities, widely regarded as history's most inventive inventor, devoted the most of his life to improving people's lives through new inventions by properly nourishing his ideas.
Edison was born in Milan, Ohio, in 1847, and spent his early years there. His family owned canals, but over time, the business suffered.
He started peddling candy and veggies on trains in order to provide for his family. He afterwards changed careers and worked as a telegraph operator for a short while.
In order to have more time to read and experiment, he traveled to Kentucky at the age of 19 to work at the Associate Press Beuro.
He lost his job as a result of an incident that happened at the press center and his experiment. He made the decision to start his research lab at this time.
His most well-known creations include the light bulb, motion picture camera, and the photograph. In addition, Edison is credited with being the first inventor to encourage collaboration among workers and researchers when developing an invention.
12. Kalpana Chawla
Kalpana Chawla is among the inspiring & great personalities. Kalpana Chawla is a real name that belongs on the list of outstanding people of all time. She was born to transform the perception of a nation about women and to change the world with her starry imagination. She was born in Haryana in 1962, and she has been most interested by the universe since she first started school.
She was an average young woman who, in 1997, became the first Indian woman and the second Indian to fly in space because to her lofty aspirations and unwavering fortitude. Before the Columbia mission, she recalled in an interview how she and her brother used to get on their bicycles to follow the jets as they flew by.
She chose the name Kalpana, which means "imagination," and used it to create colorful airplane drawings. Her creativity propelled her on an exploratory voyage that inspired many young people to achieve their ambitions.
One of the seven crew members killed when the Space Shuttle Columbia exploded upon re-entering the atmosphere on February 1, 2003 was Chawla. Chawla was posthumously awarded the Congressional Space Medal of Honor, and several streets, colleges, and other institutions bear her name. She is revered as a national hero in India.
Read Also: List Of 10 Best Scholarships for Canadian High School Students
13. Rosa Parks
This is one of the inspiring & great personalities. Rosa Parks was a civil rights activist whose lone act of defiance sparked a movement to end racial segregation in America. She is famous for refusing to give up her seat to a white passenger on a bus in Montgomery.
Parks experienced racial segregation throughout her youth while attending segregated schools, and she was arrested after she refused to get up from her bus seat. Around 500 people came to support her in court during her trial, and afterwards, when African-American commuters opted to walk to work rather than use the bus, there was a city-wide boycott of buses.
Parks emerged as one of the great figures who headed the biggest and most successful mass movements in American history and was among the leading campaigners to speak out against the practice of racial segregation on buses at the time. The National Association for the Advancement of Colored People later awarded her with the Martin Luther King Jr. Award.
14. Leo Tolstoy
Another person on the list of inspiring & great personalities. Leo Tolstoy, a Russian novelist and moral philosopher, is regarded as one of the great figures of the literary world for his notable contributions to literature. One of the best writers in the world, Tolstoy worked hard on numerous plays that became best sellers as well as philosophical essays and short stories.
The Death of Ivan Ilyich, Anna Karenina, Resurrection, War and Peace, Hadji Murad, and The Kingdom of God Is Within You are just a few of his well-known works. With the aid of German and French instructors, Tolstoy completed his schooling at home. Later, he enrolled in an oriental language course.
Despite the fact that he had always been captivated by writing, Tolstoy eventually served in the army as a junker in the Crimean War in 1855.
Leo is frequently credited as having a talent for illuminating characters' hidden motivations. Tolstoy's greatest works have persisted in inspiring aspiring authors and students wishing to pursue a BA in English Literature, an MA in English, or a PhD in English because of his conviction that books may serve as tools for psychological education and reform as well as amusement.
15. Satyajit Ray
Satyajit Ray is one of the person on the list of inspiring & great personalities. The words of one of the most famous filmmakers, Akira Kurosawa, about Satyajit Ray, "Not to have seen the cinema of Ray means being in the world without seeing the sun or the moon," are the best way to describe the man. Satyajit Ray, regarded as one of the greatest storytellers of the 20th century, has left an enduring legacy in filmmaking that continues to influence the contemporary business.
Satyajit, who was born in Bengal in 1921, is one of the very few directors who is skilled in a variety of genres. Ray has an unrivaled reputation as a polymath in contemporary film as a screenwriter, music composer, graphic artist, lyricist, and author.
He is regarded as one of the best cinema filmmakers of all time and has won numerous honors, including the Ramon Magsaysay Award, the BAFTA, and the National Film Award.
Among the many movies they've made, Pathar Panchali, Charulata, Music Room, and The Big City have received praise from critics. The star of Indian cinema, Satyajit's brilliance stands out among other notable people. Many people are inspired by his commitment to take courses in acting, film studies, and film editing.
Read Also: Discover Best Film schools in Texas | Rankings 2023
SEE ALSO:
Trust you found our article on 50 Inspiring & Great Personalities of India and the World! helpful. follow our website for more interesting articles.