17 Free Online Government Certifications, US, India, Others; We've uncovered various free online government certificates in the United States, Canada, India, Nigeria, and a few other nations in this article, which could help you find a decent job with decent compensation.
Online learning is progressively being used by everyone, including corporations; after all, what better method to leverage these technology, especially in these days of global pandemic? And now, with the right digital tools, most notably a reliable internet connection and a computer, you may learn and study for a degree or other certifications entirely online.
Online study is more convenient and has more advantages than traditional study, which is why it is quickly becoming popular. The digital age's significance is that it has excelled in making every traditional item as easy and convenient as possible than it was previously, and it has also excelled in education.
The government is also contributing to the rise of online learning by encouraging people to enroll in particular online courses and receive certificates upon completion. And when I say government, I'm referring to the governments of your state, country, and governmental agencies.
The government entity that hosts the online course awards a certificate to interested individuals who take part in these unique online courses. Not to worry; this article will inform you of all the free online government certifications available and provide links to join them.
Without further ado, I will list and explain the free online government certifications from the United States, India, Nigeria, and other countries of the world.
We @Scholarshipshall were able to find and gather the following online courses that the government grants free certification after conducting significant study.
Read Also: Discover Best Film schools in Texas | Rankings 2023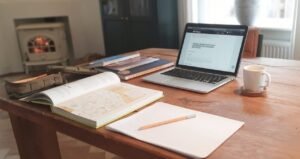 1. SAFe for Government Certification Training Course in Nigeria
Invensis Learning, a worldwide learning service platform, is hosting a 2-day online training course in Nigeria. SAFe for government educates interested individuals on the Agile methodology provided by Scaled Agile, as well as the SAFe principles and practices.
This free online government certification will provide you with the skills and information necessary to investigate large-scale solution coordination among government agencies and apply new flow-based techniques to technology, strategy, budgeting, compliance, and governance procedures.
A certification in this course can help you get a job in the government fast and easily.
2. Introduction to Go.Data
The World Health Organization (WHO) built and directed Go.Data, a web-based platform and mobile application tool for collecting field data such as lab, contact information, transmission chains, and hospital data.
Introduction to Go.Data is a free online government certification program that teaches interested students about the software's core features and functions, as well as how to use it in the event of an epidemic.
Read Also: Discover 11 Cheapest Universities in Florida for International Students
3. Standard Precautions: Waste Management
Do you realize that there are numerous types of waste and that they require different disposal methods? Learn about the main types of garbage and how to manage them, as well as disposal techniques, by enrolling in this free online government certification course.
4. Introduction to Competency-Based Learning
The World Health Organization (WHO) offers a free online government certification program meant to prepare health workers with the skills and knowledge needed to effectively handle modern health emergencies, such as a future outbreak or pandemic.
5. Code Enforcement Officers
The Carl Vinson Institute of Government at the University of Georgia offers a free online government certification program.
This course provides participants with essential information for enforcing municipal laws and ordinances within their jurisdictions. It is open to both newcomers and seasoned professionals who want to improve their knowledge and skills in the sector.
6. Health Cluster
Health clustering is a technique for meeting impacted people's humanitarian needs in a dependable, effective, and inclusive manner while adhering to humanitarian standards.
The Global Health Cluster (GHC) created the health cluster free online government certifications program to train and equip more people with the skills and information needed to successfully respond to humanitarian disasters.
Read Also: 6 Cheapest Universities in Cyprus for International Students
7. County Commissioner
Being a leader isn't as simple as it seems; it's a position that will put your temperament to the test on multiple levels and in a variety of settings. This free online government certification program gives county commissioners the knowledge and skills they need to improve their governing and leadership abilities.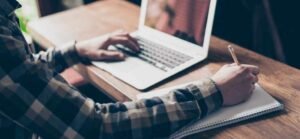 8. Municipal Elected Officials
The Harold F. Holtz Municipal Training Institute offers a number of voluntary training programs for managers, mayors, and council members, including this free online government certification program.
The program is aimed to improve participants' leadership and governing skills, as well as their expertise as municipal officials.
9. Incident Management System
The WHO's Health Emergencies Programme organizes this free online government certifications program, which trains and strengthens the competencies of workers, equipping them with the essential skills and knowledge to boost deployment and response capacities.
10. Certified Public Manager
The correct leadership abilities will always yield the right type of productivity, and being a leader is about much more than just possessing the title.
Learn how to lead, manage, and organize more effectively by advancing your leadership abilities and knowledge with this free online government certification program.
Economic Development Professionals:
Take this free online government certification program to dive into practical courses that will push you to become an economic development professional. It will help you improve and enhance your skills in areas like professionalism and initiative, technical and industry knowledge, relationship building, analyzing, assessing, and problem-solving, and leadership and influence.
Introduction to Operational Readiness
This free online government certifications program, created by the World Health Emergency Operation Readiness program, seeks to provide learners, particularly front-line responders, with the knowledge and abilities to handle all emergency response and dangers at both the country and regional levels.
100 Worst Mistakes to Make in Property Managemen
This training is intended by NMPA for both professionals and non-professionals, and it teaches students how to prevent typical property management blunders.
Government Property Basics
This five-day course introduces students to government property systems and teaches them how to manage these properties properly as well as the regulatory obligations.
Read Also: 101 Top Questions to ask your Pastor at Different Occasions
Risk Communication Essentials
The sharing of information, advice, and opinions between specialists, officials, and individuals to face threats to their well-being, enable informed decision-making, and implement protective measures is known as risk communication.
This free online government certification course will teach you the principles and practices of effective risk communication.
Public Works
The Institute of Government's free online government certifications program, Public Works, is taught online by both instructional professors and public works practitioners.
The curriculum provides public works managers and supervisors with a practical means of becoming professionals in their area, as well as knowledge of sound management practices and the development of skills to assist managers in providing excellent local government services.
SEE ALSO:
Trust you found our article on 16 Free Online Government Certifications, US, India, Others helpful. Follow our website for more interesting updates.