How can I become a dermatologist: We all take steps to ensure that we have attractive skin, whether consciously or unconsciously. Dermatologists are one of the most in-demand medical specialists since we all want our skin to be flawless. The Salary, Expenses, and Programs on how can i become a dermatologist in 2023 are all described in the following paragraphs.
Most people take pleasure in their radiant skin, therefore it's hard to discover someone who doesn't. Everyone is aware that a person's overall attractiveness is based on how well their skin looks, therefore taking care of one's skin in general is unavoidably necessary.
So, just as there are physicians that work to enhance their patients' eye, dental, ear, and other organ systems of health, so too is there a doctor whose only responsibility it is to make sure that their patients receive the greatest skin care possible.
The world of professional healthcare practitioners refers to these individuals as dermatologists, but the general person might refer to them as beauty care doctors.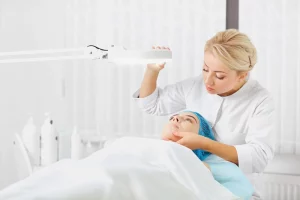 Exactly who are dermatologists and how can I become a dermatologist?
Skin, nail, hair, and mucous membrane treatments can be provided by dermatologists, who are licensed medical practitioners. They identify disorders in all the aforementioned areas in people who have them. Also, they are a specialist that provides care for those with significant skin conditions including skin cancer.
In order to help their patients have the greatest skin look, they frequently serve as a skincare guardians.
I'll offer you all the advice you need to become a dermatologist in this post, and you'll also learn how much a dermatologist makes. I'll also take you on an educational journey. I'm willing to wager that if you learn all of these dermatologist-related ideas, you'll start thinking about changing your job to become one.
Read Also:
Recommended
How much does a dermatologist make per hour?
Dermatologists rank among the highest-paid doctors and medical professionals, according to the 2019 statistics figures provided by Medscape Dermatology. Around $419,000 is the average annual pay for dermatologists, according to the survey.
They are one of the most sought-after medical professionals, thus this cannot be separated from that. Who wouldn't want to perpetually appear young?
Years of experience was one of the criteria that dictated their pay, among other things. Dermatologists do not immediately begin to make such a large sum of money when they first begin their careers, as you undoubtedly are aware.
Their annual pay is around $234,000 during their first year of practice. This is far less than the sum that was previously mentioned, as you can see. In every field of employment, years of experience are important.
They will start making an average of $365,450 per year when they are in their sixth year of practice, following an upward assessment of their yearly pay. The average annual salary for a dermatologist with experience is a staggering $400,000.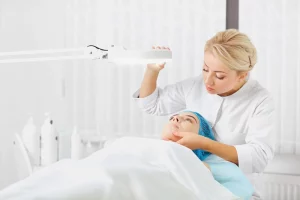 How much does dermatology school cost?
The cost of earning a degree in dermatology varies depending on the kind of institution or school that you attend.
Between $35,218 to $59,339 is typically spent on tuition and fees for dermatology students. The fact that dermatologists complete their education in 8 years is important to know.
Between $350,000 to $400,000 is the average cost for an international student to study dermatology in the United States. Yet, depending on the institution, an in-state student will pay anywhere from $200,000 to $281,704 on tuition.
In 2023, how can I graduate from dermatology school? Compensation, expenses, and programs
Programs
Students can choose between two different curricula at the dermatology department. programs leading to degrees and certificates. Before moving on to dermatology residency, where they practice for an additional 4 years, undergraduate medical students spend 4 years at the university and another 4 years in medical school.
Master's and doctoral programs in dermatology are offered for postgraduate study of the subject. The undergraduate program in the course must be completed by students who wish to pursue a Master's degree in dermatology.
The Ph.D. program requires four years to complete, compared to two years for the dermatology master's degree. This is how the dermatology degree program is structured:
Undergraduate 4 years
Masters 2 years
Ph.D. 4 years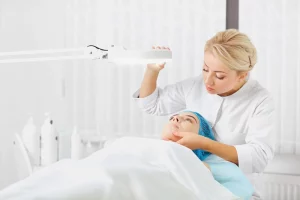 Programs for Dermatology Certifications
There are several dermatological certificate programs in the meantime. Students of medicine who are interested in a career in dermatology can also enroll in certificate programs. Students in both the degree and certificate programs receive outstanding clinical training and top-notch knowledge of dermatologic science.
The dermatology non-degree programs are as follows:
A dermatology degree (1 year)
Clinical Dermatology Certificate
It is important to realize that a dermatology diploma is nearly equivalent to the first year of a dermatology master's program. After earning their one-year diploma, dermatology students have the option to participate in the course for a Master's degree.
Like a dermatology degree program or certificate, clinical dermatology may not sound all that enticing. Nonetheless, it is impossible to overstate the significance of this effort. For dermatologists who still desire in-depth understanding of the discipline, clinical dermatology is taken into consideration. It is a program for dermatologists who desire to specialize in a particular area of the medical specialty of dermatology.
Many of the specialties include:
Dermatology for Cosmetic and Procedural Use
Surgical Oncology
Hair loss and scalp ailments
Dermatopathology
Children's dermatology
wound recovery
You will have a thorough understanding of the profession of dermatology regardless of whether you choose to enroll in a dermatology degree or certificate program since you will be taught by seasoned dermatologists.
If you aspire to work as a senior dermatologist someday, you may already be on the right professional path to make your ambition a reality. Let this article serve as your guide to some of the information you need to know about the program and profession.
SEE ALSO:
Trust you found our article on How can I become a dermatologist in 2023? Salary, Cost, and Programs follow our website for more interesting articles.