The University of Liechtenstein (UNILI) is a beacon of academic excellence and innovation in the enchanting Principality of Liechtenstein. UNILI has evolved into a distinguished institution known for its great teaching and cutting-edge research, based on ideals of information distribution and societal advancement. Taking a forward-thinking approach, the university provides a wide range of undergraduate and postgraduate degrees in a variety of fields, allowing students to develop critical thinking, creativity, and adaptability.
The intimate learning atmosphere at UNILI promotes tight student-faculty ties, allowing for personalized supervision and mentoring. The campus has cutting-edge amenities and a vibrant community that promotes multicultural connections, improving the academic experience. UNILI actively collaborates with local industries, promoting practical experiences and boosting employability, as part of its commitment to interdisciplinary collaboration.
UNILI equips graduates to be global citizens, ready with the knowledge and skills to face today's challenges, by using its unique location within Europe's economic centre. As we explore deeper into the University of Liechtenstein's complex universe, its academic prowess and societal significance become clear, moulding tomorrow's leaders.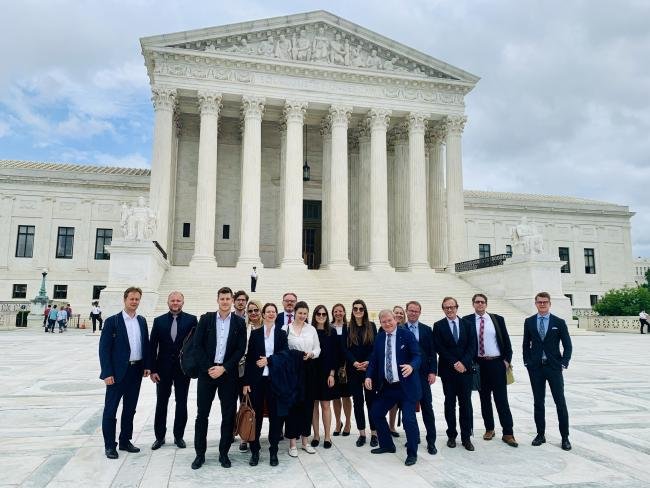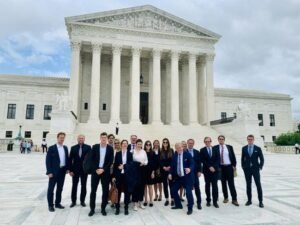 What courses are available at the University of Liechtenstein?
The University of Liechtenstein (UNILI) provides a wide range of undergraduate and postgraduate programs in a variety of subjects, appealing to students' academic and professional interests. Among the primary programs available are:
a. Undergraduate Programs: UNILI offers undergraduate degrees in Architecture and Planning, Business Administration, Entrepreneurship, Information Systems, International Relations, and Law. These programs are designed to provide students with the foundational information and practical skills required for their chosen careers.
b. Master's Programs: International Business Law, Finance, Architecture, Real Estate, Information Systems, Entrepreneurship, and Sustainable Development are among the specialty master's degrees offered by the university. Students in these advanced degrees can broaden their knowledge and become industry-ready professionals.
c. Ph.D. Programs: UNILI provides doctoral programs in subjects such as architecture, business economics, finance, and entrepreneurship to research-oriented students. Doctoral candidates collaborate closely with faculty mentors to perform in-depth research and make contributions to their disciplines.
Read Also: IVC Scholarship 2023-2024
What are the admission requirements for overseas students at UNILI?
International students who want to study at the University of Liechtenstein can do so directly by following these general steps:
a. Online Application: Prospective students should go to the university's official website and fill out the online application form. They must give personal information, academic history, and program selections.
b. Application Documents: In addition to the online form, applicants must send academic transcripts, diplomas, or certificates, a curriculum vitae (CV), a motivation letter, and, if applicable, proof of language competency.
c. medium Proficiency: Because English is the major medium of instruction in many programs, international students may be asked to show IELTS or TOEFL scores. However, depending on the program, specific language requirements may differ.
d. Application Deadlines: UNILI has different application deadlines for each intake. It is critical for overseas students to meet these dates in order for their applications to be processed on time.
e. Application Evaluation and Selection: After receiving the application and supporting documentation, the university's admission committee assesses each application based on academic achievements, relevant work experience (if any), motivation, and language competency. Successful candidates are given a spot in their desired program.
Are there any scholarships or financial aid opportunities for UNILI students?
Yes, the University of Liechtenstein offers a variety of scholarships and financial aid opportunities to help students further their study. These are some examples:
a. UNILI Scholarships: The institution provides merit-based scholarships to exceptional students who have demonstrated extraordinary academic achievement and potential. These scholarships can pay for tuition or provide financial aid in the form of a partial award.
b. Government Scholarships: In addition to UNILI scholarships, international students may be eligible for Liechtenstein government or other funding agency scholarships. These scholarships are intended to entice exceptional students from all around the world to study in Liechtenstein.
c. Financial Aid: UNILI recognizes the financial difficulties that some students may face and offers need-based financial aid to help them continue their study. Financial aid packages are created to help students who have low financial means.
d. External Scholarships: The university encourages students to take advantage of external scholarship opportunities provided by private organizations, foundations, or home governments. They offer advice and assistance with the scholarship application process.
Read Also: Top 13 Highest Paying Engineering Jobs In Canada
What are the language requirements for students who do not speak German?
The principal language of instruction at the University of Liechtenstein is English. As a result, non-German speaking students applying to English-taught programs do not need to present proof of German language ability. It should be noted, however, that some programs or courses may still include components taught in German.
Students who wish to study programs taught in German must demonstrate sufficient competency in the language. As verification of their language abilities, they may be required to give German language test scores, such as TestDaF or DSH.
Prospective students can consult the university's official website or contact the admissions office for more information on the specific language requirements of their selected degree.
Is the University of Liechtenstein well-connected with local industries in terms of internships and career placements?
Yes, the University of Liechtenstein maintains excellent relationships with local industry and businesses, creating an atmosphere suitable to internships and job placements. The strategic location of the organization within the Principality of Liechtenstein, as well as its proximity to other major European economic hubs, enables important partnerships and collaborations.
a. Internships: UNILI actively encourages its students to participate in internships throughout their academic careers. The career services division at the university aids students in locating appropriate internship opportunities with local businesses, which provide practical experience and industry exposure.
b. Job Placements: After completing their education, many UNILI students find jobs in Liechtenstein or surrounding countries. The university's network of alumni, faculty, and industry contacts is critical in matching graduates with potential employers.
c. Industry Projects: The university frequently partners with local industries on research and consulting projects. This involvement benefits students by providing real-world experience while also helping to expand and promote the region's businesses.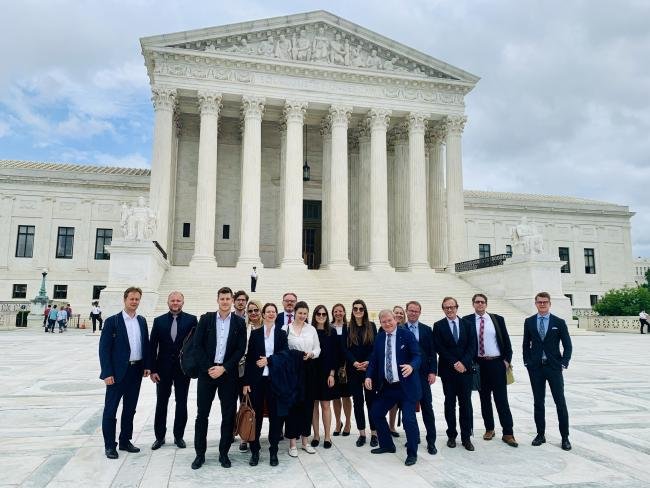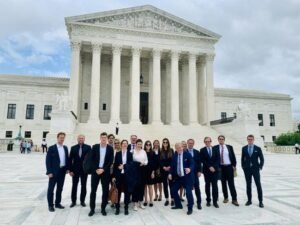 How many students are there per professor at UNILI, and how accessible are teachers outside of class?
At the University of Liechtenstein, the student-to-teacher ratio is often kept low, enabling a close-knit learning atmosphere that facilitates individualized attention and meaningful interactions between students and faculty. While the exact ratio varies depending on the program, UNILI's dedication to personalized instruction stays constant.
UNILI professors are regarded for being approachable and willing to engage with students outside of the classroom setting. Regular office hours allow students to seek help, debate academic topics, and go deeper into research projects. The university promotes an open-door policy, which allows students to communicate with their teachers and form mentorship ties.
Is it possible for students to participate in research projects or work with faculty members?
Yes, the University of Liechtenstein actively encourages research and offers numerous chances for students to participate in research projects and cooperate with faculty members. The institution places a high value on integrating research and practical knowledge into its academic programs.
a. Research Assistantships: Outstanding students may be given the opportunity to serve as research assistants alongside faculty members on active research projects. This collaboration provides students with significant research experience while also contributing to the progress of knowledge.
b. Research Centers and Institutes: UNILI is home to a number of research centers and institutes that focus on certain fields of study. These centers encourage students to participate in research activities, establishing a research-oriented academic environment.
c. Thesis Projects: Many master's programs at UNILI include a thesis component in which students do independent research in collaboration with faculty supervisors. This allows students to explore further into their chosen subject area and contribute to the intellectual dialogue.
Recommended
What extracurricular activities and student organizations are there on campus?
The University of Liechtenstein has a bustling campus life that includes a diverse range of extracurricular activities and student groups. These events aim to improve students' overall university experience, stimulate personal growth, and foster a sense of community. Among the popular extracurricular activities and student organizations at UNILI are:
a. Sports groups: Students can join a variety of sports groups and activities that appeal to a variety of interests and ability levels. These organizations offer leisure sports, contests, and fitness classes.
b. Cultural and Artistic Clubs: UNILI fosters artistic expression, and there are clubs for music, theater, painting, photography, and other artistic pursuits. Students can join these clubs to explore their creative talents and interact with other students who share their interests.
c. Student Government and Organizations: The university has a student government as well as other student organizations that represent the student body and arrange events, workshops, and social gatherings.
d. Volunteer and Social Impact Organizations: Students interested in community service and social impact might join volunteer organizations that work on various projects to improve society.
e. Entrepreneurship and Innovation Clubs: There are clubs and workshops for students with an entrepreneurial spirit that focus on developing innovation, business growth, and start-up efforts.
Overall, the University of Liechtenstein provides a vibrant and friendly campus environment that enables students to pursue their passions, gain leadership abilities, and build lifelong bonds with their classmates.
SEE ALSO:
Trust you found our article on The University of Liechtenstein (UNILI) – Programs, Tuition, Scholarships helpful. Follow our website for more interesting article.