You will find various top free online mental health courses in this article that you can enroll in right now using your smartphone or laptop. From the comfort of your own home, you'll be studying about mental health from leading universities, colleges, and other institutions across the world.
The value of an individual's mental wellness cannot be overstated. Individuals who are mentally and physically well are extremely productive; yet, the same cannot be said for those who are not.
Your wellbeing is analysed and taken into account before you are hired in any firm, and you are hired if your wellbeing is satisfactory to HR.
This is simply one of many instances in which an individual's overall health impacts their destiny.
You may have questioned, "What makes this individual act the way they do?" on multiple occasions. In contrast to other ailments, you cannot easily understand or correctly infer what is wrong with someone by looking at them. It doesn't work that way in mental health; you need a new perspective, which you can develop.
Psychology is the most comprehensive subject of research for human behaviour and mental health. You can earn a bachelor's, master's, or doctorate in psychology and work as a well-known psychologist. But, before you go all in, why don't you give it a try to see what it's like?
We have complied a list of the top free online mental health courses, and we hope you will find it useful.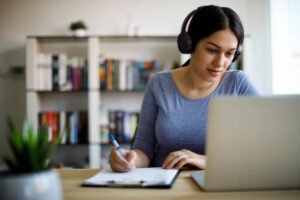 Are these courses valid?
Yes! Is the simple answer to this question. Top universities and institutes throughout the world offer online mental health courses taught by top lecturers and professors. After that, the classes are offered using online learning systems.
The only difference between what you learnt in online mental health classes and what you learned offline is the medium of delivery. However, if the question is whether online mental health courses are valid, the answer is yes.
Let's dive into the top free online mental health courses.
Read also: 100 Free Online Courses In Canada With Certificates
Top Free Online Mental Health Courses
Below is a list of top free online mental health courses, included are links to each course.
1. Diploma in Mental Health
First on our list of top free online mental health courses, is the Diploma in Mental health.
A mental health diploma can help you get a career as a mental health support worker in any company, and you're studying it for free this time. You may get useful methods to solve mental health difficulties in no time thanks to the internet and Alison, an online learning platform that is offering this course.
By taking this course, you will obtain a greater understanding of all types of mental diseases, how to recognize signs, and how to treat those who are impacted. You'll also learn how to take care of your own health and the health of others around you.
2. Beating Depression
This is another top free online mental health courses under the Allison program, and it teaches students how to overcome depression. You can use it in your own life or for others who are suffering from depression and need assistance in overcoming it.
You'll have every essential skill you'll need to overcome depression. This involves understanding the physical and psychological aspects of depression, depression research and statistics, depression misconceptions, and depression medical therapies, among other things.
3. Psychological First Aid
Psychological First Aid is a course taught by John Hopkins University on Coursera, and it is one of the university's many free online mental health courses. In an emergency, the training teaches students how to administer mental first aid to people.
The RAPID methodology is used to administer first aid: reflective listening, requires assessment, prioritization, intervention, and disposition. Which you can use in any public health context while simultaneously honing your psychology skills.
4. Mental Health and Nutrition
This is one of the best courses in our list of top free online mental health courses.
Individuals' mental health is influenced by their diet, therefore knowing what foods to eat to improve wellness is an essential topic to research. If you are already a health professional who works with people who have mental health concerns, you can participate in this course.
You can also sign up if you're having anxiety, tension, or a bad mood. You'll discover how to eat the appropriate foods and get the right nourishment to help you tackle these problems. The course is one of the University of Canterbury's free online mental health courses, available through edX.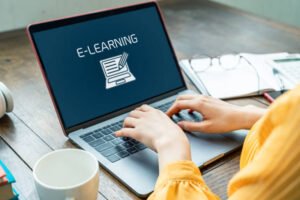 Read also: 8 Free Online Degree Courses with Certificates for International Students
5. Dementia Care
We end our list of top free online mental health courses with Dementia care.
Dementia is becoming more common among the elderly, and they deserve proper care. However, few people have the necessary skills to care for them. You can participate in this Dementia Care course to understand the key principles for supporting and caring for people with dementia in the most effective way possible.
The course is offered online by Vision2learn and is completely free. It takes 16 weeks to complete and includes a certificate at the end.
Trust you found our article on top free online mental health courses helpful. Follow our website for more interesting articles.