Hochschule für Wirtschaft FHNW, also known as FHNW School of Business, is a famous higher education school in Switzerland. The university is well-known for its comprehensive and forward-thinking approach to business education as a leading member of the FHNW University of Applied Sciences and Arts Northwestern Switzerland. FHNW School of Business has a long history as a leading center of excellence for aspiring business professionals, offering a wide range of undergraduate and postgraduate programs in fields such as management, finance, marketing, and international business.
Students can prosper in the dynamic global business landscape because to the institution's commitment to encouraging innovation, entrepreneurship, and real-world application of knowledge. Hochschule für Wirtschaft FHNW, with its eminent faculty and cutting-edge facilities, continues to shape the next generation of visionary leaders, providing them with the skills and competence required to succeed in an ever-changing business climate.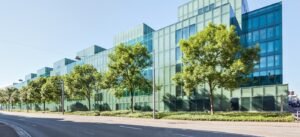 What are the programs available at Hochschule für Wirtschaft FHNW?
Hochschule für Wirtschaft FHNW , also known as the FHNW School of Business, offers a wide range of programs in business and management. These programs are designed to provide students with the skills and information they need to succeed in today's global business world. FHNW School of Business provides the following main programs:
Bachelor's Degree Programs:
Bachelor of Science (BSc) in Business Administration: This degree provides a thorough understanding of business principles, including finance, marketing, management, and entrepreneurship.
Bachelor of Science in International Management (BSc): This degree, which focuses on global business concepts, equips students to work in multicultural and multinational environments.
Business Information Technology Bachelor of Science (BSc): This curriculum combines business management and information technology, preparing graduates to meet modern business difficulties with technological solutions.
Master's Degree Programs:
Master of Science in International Business (MSc): This degree goes deeper into international business tactics and procedures, preparing students to negotiate the global market's intricacies.
Management Master of Science (MSc): The management program focuses on leadership, organizational behavior, and strategic decision-making skills.
Master of Science (MSc) in Business Information Systems: This degree delves into the interface of business and information technology, preparing graduates to manage information systems in modern enterprises.
Master of Science in Finance (MSc): This finance and investment program prepares students to navigate financial markets and make informed decisions.
Master of Science (MSc) in Marketing: This degree covers a wide range of marketing topics, such as consumer behavior, brand management, and digital marketing tactics.
Ph.D. degree: The Hochschule für Wirtschaft FHNW also offers a Doctor of Business Administration (DBA) degree for ambitious researchers and industry professionals who want to contribute to the growth of business knowledge.
Read Also: 10 free online computer courses with certificates
How do international students apply to the Hochschule für Wirtschaft FHNW School of Business?
International students who wish to apply to the Hochschule für Wirtschaft FHNW School of Business must complete particular requirements. On its official website, the university usually gives extensive instructions and standards. The following are the general stages for international student admission:
Step 1: Conducting Research and Choosing a Program
Prospective international students should investigate the numerous programs offered by the FHNW School of Business and choose the one that best fits their academic and professional aspirations.
Step 2: Examine the Admission Requirements
FHNW has particular entrance requirements for each degree, which may include academic qualifications, language competency, and other prerequisites. International students must carefully evaluate these prerequisites to verify their eligibility.
Step 3: Collect Documents
Applicants must compile and submit appropriate papers, such as academic transcripts, diplomas, language certifications, CV/resume, motivation letter, and letters of recommendation, as specified by the program of interest.
Step 4: Language Proficiency.
Because Switzerland has four official languages (German, French, Italian, and Romansh), language requirements may differ based on the program's language of instruction. Because most programs at the Hochschule für Wirtschaft FHNW School of Business are taught in German, non-native German speakers may be required to show proof of German language ability, such as the TestDaF or DSH certificate.
Step 5: Submit an Online Application
International students can apply online using the university's application portal. They must guarantee that all essential documents are uploaded and that the application is submitted before the deadline.
Step 6: Review and Notification of Applications
After the application is filed, the university's admissions committee will assess each applicant's documentation and qualifications. Successful candidates will be offered admission, while others may be notified of any extra requirements.
Step 7: Visa and Travel Plans
Accepted international students must apply for a student visa, if necessary, and make travel arrangements to Switzerland.
Read Also: About The University of California Berkeley – Programs, Scholarships & Admission
What are the tuition and financial assistance possibilities for FHNW?
Tuition rates at Hochschule für Wirtschaft FHNW vary based on the program and the nationality of the student. Switzerland offers a unique approach to tuition fees for overseas students as of my last update in September 2021:
Bachelor's and Master's Degree Programs:
Swiss nationals are generally excused from paying tuition at public universities, including FHNW.
EU/EEA Nationals: Depending on the cantonal rules, European Union (EU) and European Free Trade Association (EFTA) nationals may be entitled to reduced tuition costs or fee waivers.
Non-EU/EEA Nationals: Tuition fees for non-EU/EEA students are often higher than tuition fees for Swiss and EU/EEA students.
Tuition fees for Ph.D. programs vary, and interested candidates should contact inquire with the university for the most up-to-date information.
Financial help opportunities: The FHNW School of Business may provide students with a variety of financial help opportunities to assist them in their academic pursuits. Among these alternatives are:
Scholarships: Scholarships may be awarded by the institution for exceptional academic accomplishment or special talents. Scholarship options can be found by contacting the university's scholarship office or the program of interest.
Grants: Based on their financial condition or specialized research initiatives, some students may be eligible for grants or financial support.
Part-Time Employment: Switzerland allows overseas students to work part-time while studying, allowing them to support themselves financially while obtaining practical experience.
External financing may be available to some students through their home countries or international organizations.
Prospective students should visit the university's website for the most recent tuition costs and financial aid choices, or contact the admissions and financial aid offices directly for the most up-to-date information.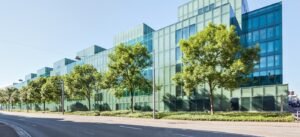 Does Hochschule für Wirtschaft FHNW have exchange programs with international universities?
Yes, the Hochschule für Wirtschaft FHNW actively promotes international relationships and has partnerships with a variety of universities around the world. These collaborations promote student exchange programs, allowing FHNW students to study abroad and international students to study at Hochschule für Wirtschaft FHNW.
The exchange programs are designed to foster cross-cultural learning, worldwide networking, and exposure to a variety of academic settings. Participating in an exchange program enables students to extend their horizons, learn fresh perspectives, and build intercultural competencies—all of which are important in today's linked world.
The specific partner universities and exchange possibilities may differ depending on the student's home university and degree program. Interested students can contact the FHNW School of Business's International Relations or Exchange Office to learn more about possible exchange options and the application procedure.
Recommended
What are the faculty's current research interests and projects at the FHNW School of Business?
Hochschule für Wirtschaft FHNW School of Business teachers are actively involved in a wide range of research fields and initiatives, contributing to improvements in business theory and practices. Among the primary research fields and ongoing projects are:
Sustainability and Corporate Social Responsibility (CSR): This field of study focuses on how organizations can function in a socially and ecologically responsible manner by incorporating sustainability principles into their strategy and operations.
Faculty members may investigate the influence of digital technology on businesses and industries, as well as how organizations should embrace innovation to remain competitive in the digital age.
SEE ALSO:
Trust you found our article on Hochschule für Wirtschaft FHNW – Review, Tuition, Admission helpful. Follow our website for more interesting article.