There have been many questions about McGill University acceptance rate. Are you a recent college graduate looking for a place at McGill? Do you wish to get a university degree from Canada's greatest school? If you want to learn everything there is to know about McGill University, you should read this article.
This article goes into great detail about McGill University acceptance rate, graduate acceptance rate, MBA acceptance rate, and more. By the way, don't forget to custom thesis writers to be more free while studying.
McGill University is Canada's premier university, and most American students aspire to attend. In fact, talented students from all around the world compete for a spot at McGill. So, if you want to be admitted to McGill, you need to learn about the university's acceptance rate.
McGill University, which was founded in 1821, is Montreal's oldest university. The Macdonald campus in Sainte-Anne-de-Bellevue and the downtown campus in Montreal are the two campuses of the university. McGill University also has eleven faculties with a total enrollment of 40,000 students. McGill is affiliated with a number of teaching hospitals, and its medical school is Canada's oldest.
Read also: Cheap Universities in Canada for International Students
What are the benefits of attending McGill University?
When compared to other universities throughout the world, McGill's tuition is extremely affordable.
McGill's excellent medical program is one of the top reasons to go. The medical degree has a high level of international recognition, allowing graduates to pursue a variety of professional and academic options.
McGill also has a strong clinical reputation, ensuring that students have a good chance of landing residency positions in the United States and Canada.
Similarly, its medical school collaborates with a number of Montreal's top institutions. This allows students to gain firsthand experience with the clinical and ethical aspects of patient care. Students get the opportunity to study with academics who are at the forefront of new and innovative techniques as a result of the school's commitment to research and theory.
Students can also perform sophisticated surgical procedures and interview patients at McGill's Faculty of Medicine's Simulation Centre. McGill's linked teaching hospitals also allow students to work in one of four hospitals, including the McGill University Health Centre (MUHC). This health center is one of North America's most comprehensive university health centers.
This school, on the other hand, draws students from all over the world. With a variety of organizations and events, the student community is quite active. There is also a free environment outside of the school grounds when it comes to drinking alcohol, doing drugs, and having sex.
Read also: Cheapest Universities in Ireland for international students
What are the requirements for admission to McGill University?
McGill University applicants must also meet any academic standards established by the department to which they are applying. The institution's admissions process is competitive, and attaining the minimum requirements does not guarantee acceptance. As a result, the following are the admissions requirements at McGill;
A minimum cumulative grade point average (CGPA) of 3.0 out of 4.0 is required of aspiring students. OR a 3.2 out of 4.0 GPA in the previous two years of full-time study.
Applicants must have a minimum SAT I score of 730 and a minimum SAT II score of 700, or an ACT composite score of 33, and/or rank in the top 1-2 percent of their class.
Candidates must demonstrate English language proficiency, regardless of citizenship or place of origin.
In the following situations, students must present additional supporting papers (such as recommendation letters and personal statements):
If the student is interested in Architecture, Education, Nursing, Music,  Religious Studies, and/or Social Work, they should submit an application.
You applied for a Major Entrance Scholarship and/or Financial Aid separately.
If the student chooses 'Extenuating Circumstances' on the admissions application,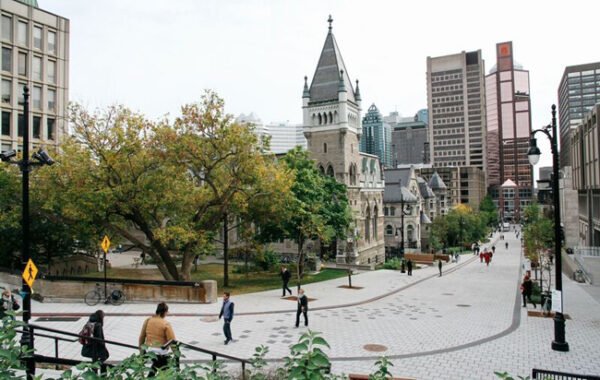 What is the acceptance rate for international students at McGill University?
McGill accepts applications from students from all around the world for over 6,600 undergraduate courses. This college, on the other hand, only accepts applications for the fall (September) semester and does not provide admissions in the winter or summer.
This school's admissions process is solely based on excellent grades and standardized test scores. Furthermore, McGill University believes grades to be a sufficient criterion for determining ability, and interviews and extracurricular activities are not taken into account.
In conclusion, McGill University has a 46 percent acceptance rate for overseas students.
Read also: 10 Best country to study abroad for international students
What is the acceptance rate for US students at McGill University?
McGill University has about 30,000 students enrolled in a variety of majors and courses. However, students from the United States account for only about 7.5 percent of total enrolment, while students from Canada account for the majority of the percentage.
McGill University has a 52 percent acceptance rate for students from the United States. And this varies slightly across all of the company's departments and programs, with some programs having lower acceptance rates than others.
Graduate Acceptance Rate of McGill University
McGill's graduate admissions process is quite thorough. This means that everything, including academic credentials and grades, is taken into account when making an admission decision.
The minimum criteria for admission to graduate programs at McGill are listed below. As a result, both Canadian and overseas candidates are bound by these rules.
A Bachelor's degree (or equivalent, as determined by McGill University) in a field closely comparable to the one you plan to pursue for graduate studies. If you have a bachelor's degree from a school outside of Canada, keep in mind that your qualifications will be evaluated for equivalent to a McGill University degree.
Read also: Cheapest Universities in UK for International Students
Outstanding academic performance: A minimum cumulative grade point average (CGPA) of 3.0 out of a possible 4.0 is required. OR a 3.2 out of 4.0 Grade Point Average (GPA) in the last two years of full-time study. In fact, some departments here require a higher CGPA in order to get admitted to their programs.
Proficiency in English: English is the primary language of instruction at McGill. You should, on the other hand, be prepared to write papers, exams, or theses in French. This can only happen if one of the course's aims is to improve English language skills.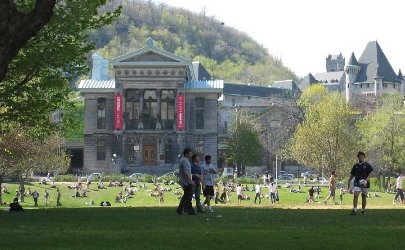 The graduate admittance rates at McGill University are listed below.
| | | | | |
| --- | --- | --- | --- | --- |
| Term | Number of Applications | | Acceptance Rate | |
| | Masters | Doctoral | Masters | Doctoral |
| Fall 2018 | 93 | 30 | 4% | 33% |
| Fall 2017 | 81 | 27 | 10% | 33% |
| Fall 2016 | 35 | 15 | 31% | 67% |
| 2015 Fall | 33 | 20 | 21% | 45% |
| Fall 2014 | 21 | 17 | 33% | 71% |
| Fall 2013 | 36 | 16 | 17% | 75% |
| Fall 2012 | 24 | 18 | 50% | 56% |
What is the MBA Acceptance Fee at McGill University?
The Desautels Faculty of Management is located at McGill University. According to QS's MBA rankings, this faculty is among the top 10 business schools in Canada this year.
According to TopUniversities.com, the college is also the best Canadian university in the new QS subject rankings in business and management. Actually, this takes into account a broader range of master's level studies in the discipline.
Above all, 30 to 35 percent of applicants get accepted into the MBA program at McGill University.
Read also: 7 Cheapest Universities in New Zealand for International students
What is the acceptance rate for architecture at McGill University in 2021?
The Peter Guo-Hua Fu School of Architecture trains professionals who make a difference in the world by designing, building, and interpreting the built environment.
The School also promotes diversified teaching, learning, and research environment that is supported by both traditional and cutting-edge digital resources.
It also aids in the development of research-based Masters and Ph.D. programs for professionals and post-professionals. Graduates of these programs are prepared to make a responsible contribution to the field, research, and professions in related fields.
According to the previous year's statistics, approximately 225 students applied to McGill University's School of Architecture. Only 97 students were admitted out of this group, with only roughly 53 enrolling. As a result, the acceptance rate of McGill School of Architecture is now 43%.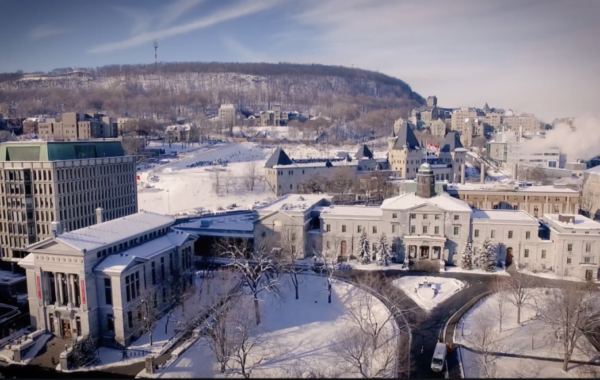 Academics at McGill University
Law, medicine, dentistry, music, education, engineering, arts, management, and science are among the eleven faculties and schools of McGill.
The student-to-faculty ratio is 16:1, which is a low and appealing ratio. At the university, there are almost 1,600 tenured or tenure-track academics teaching. In eleven faculties, the institution provides around 340 academic programs.
McGill University, on the other hand, provides over 300 bachelor's degree programs. In addition, the university provides over 400 graduate and postdoctoral programs in more than 80 departments.
McGill also offers an online degree, as well as business seminars and customized executive education for professionals.
You can also learn about the MasterCard Foundation Scholars Program at McGill University in Canada, which is completely funded.
Read also: Best Colleges in the US – top-ranking universities in US
Student Life at McGill University
McGill University has roughly 27,601 undergraduate students and 10,144 graduate students. This student population is made up of 54.7 percent Quebecers, 25.4 percent Canadians, and 20.0 percent international students (including the United States).
Every faculty and department at McGill has its own student governing body.
The Arts Undergraduate Society (AUS) and the Science Undergraduate Society (SUS) are the two largest academic organizations (SUS).
On the other hand, McGill University boasts hundreds of clubs and student organizations. The majority of them may be found around McGill's student union building. McGill Racing Team, McGill EV, and McGill Baja are some of the student-run teams in the McConnell building.
McGill's Greek system is made up of eleven fraternities and five sororities. Then there are over 500 students in sororities and fraternities at McGill University, accounting for over 2% of the student body.
McGill University currently has 28 varsity teams. The baseball, hockey, and lacrosse programs of the university are well-known. The McGill Team (men's) and the McGill Martlets (women's) are both represented in U Sports.
Read also: Best international MBA programs – Top MBA programs in the world
FAQs About University of McGill Acceptance Rate
For entrance to McGill University, what SAT score do I need?
Each SAT I test must have a minimum score of 730, and each SAT II test must have a minimum score of 700.
What is the minimum ACT score for admission to McGill University?
You must have an ACT composite score of 33 to get accepted to McGill.
Is it difficult for international students to gain admission to McGill?
McGill is a very difficult university to get into. The school enjoys deflating the students' grades. McGill additionally inflates its acceptance rate since overseas students are welcomed with open arms.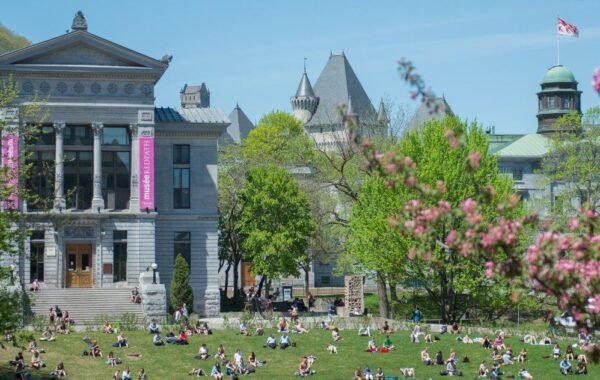 Does McGill look at extracurricular activities?
McGill, on the other hand, does not. However, extracurricular activities and additional papers are not taken into account by the institution (such as recommendation letters, personal statements and portfolios). As a result, it shouldn't be submitted.
To get into McGill, what grade point average do I need?
A 3.0 out of 4.0 cumulative grade point average (CGPA) is necessary. OR a 3.2 out of 4.0 Grade Point Average (GPA) in the last two years of full-time study. Admission to some departments may be contingent on a higher CGPA.
Read also: Cheapest Universities in Ireland for international students
Conclusion
What could be more intriguing than a trip to Montreal to attend McGill University? This university, which is the top in Canada, has a lot to offer a student who wants to get a degree in any field.
McGill University is ranked #38 in the Times Higher Education World University Rankings. This, on the other hand, demonstrates that McGill is a place where you can get a top-notch education. It's easy to see why McGill University has such a high admission rate.
You will want to apply to McGill for a degree after reading this post and learning about the McGill University admission rate for international students.
See also:
Trust you found our article about "McGill University Acceptance Rate " helpful. Please follow our website for more exciting and informative articles like this.