Welcome to Scholarships Hall 11 cheap universities in Canada for international students. In comparison to many other nations, studying in Canada is substantially more economical.
Studying in Canada is a good option for international students seeking for an affordable degree. International and domestic students can benefit from Canada's inexpensive tuition rates. Plus, you'll be studying in a highly developed country in an English (or French!) setting. The educational system in Canada is well-known and comparable to those in the United Kingdom and the United States.
Many international students opt to study in Canada because of the low tuition costs, the ease and comfort of living, and the universities' excellent reputation.
Read also: Cheapest Universities in UK for International Students
Why should you study in Canada?
1. It is cost effective.
When compared to premier institutions in the United States, the United Kingdom, and other English-speaking nations, Canada's degrees are far less expensive.
2. The Reputation.
Canada's universities are no exception to the country's reputation for having one of the top education systems in the world.
3. The ease with which one can live.
It may seem overwhelming to study in another country, but doing so in an English-speaking, first-world country makes it easier for international students to adjust.
International Students' Tuition Fees in Canada
The cost of tuition for overseas students studying in Canada varies depending on the program and location. Bachelor's degrees will cost anywhere from $7,203 to $49,800 a year in tuition, while Master's degrees will cost anywhere from $3,222 to $42,850 per year.
What are the prerequisites for pursuing a degree in Canada?
A high school diploma is the minimum qualification for pursuing a Bachelor's or Bachelor's Honors degree. Similarly, Master's degree applicants must have a Bachelor's degree in order to be accepted.
Apart from other credentials such as job experience and GRE/GMAT results (for Master's applications), a transcript of records is also required.
Proficiency in English or French may also be required depending on the university.
Read also:Cheapest Universities in Luxembourg for International Students
Is it possible to study in English in Canadian universities?
Yes, English is taught in most Canadian universities (though some lecture classes in French). As a result, colleges like McGill University need IELTS, TOEFL, or Cambridge exams to demonstrate English competence.
The University of British Columbia has the same standards, with an English Language Admission Standard that the foreign applicant must meet.
Why do international students flock to Canadian universities and colleges?
For starters, overseas students are drawn to Canadian institutions and colleges because of their excellent rankings. Universities like the  McGill University, McMaster University, University of Toronto and the University of British Columbia compete with the Ivy Leagues and other famous British universities.
In addition, unlike certain universities in the United States, these universities provide excellent scholarships to international students! More information regarding these scholarships can be found at the University of Toronto, McGill University, and the University of British Columbia.
Second, overseas students are drawn to Canada because of its stunning natural beauty. This country is noted for its natural beauty as well as its diverse wildlife and plants.
Many international students want to study in Canada because of the gorgeous and wonderful nature. Places like Quebec, Vancouver, and Nova Scotia are well-known tourist destinations.
Third, Canadian universities and colleges provide low-cost undergraduate, master's, and doctoral degrees. Professional degrees, such as MBAs and medical doctorates, can also be achieved for a reasonable tuition. I should point out that these tuition rates vary according to your major, thus the amounts are on average.
I'm unable to pay my tuition fees. Is it possible for me to pursue my education in Canada?
This is a common question among overseas students. It is still feasible to study in Canada if you cannot afford to pay the tuition expenses out of your own pocket. I'm not going to tell you it'll be simple, but it can be done.
Are there any scholarships available at these cheap universities in Canada?
Yes! International students can apply for scholarships at these cheap universities. You will be able to drastically cut your costs by taking advantage of the low tuition rates combined with scholarships.
Read also:10 Cheapest Universities in Spain for International Students
Top Universities
University of British Columbia, University of Toronto,   McMaster University University of Montreal, and McGill University are among the best Canadian universities, according to U.S. News. These institutions are all widely acknowledged as excellent global schools with tuition costs that are far lower than their other foreign equivalents.
University of Montreal
Bachelor's Degree Tuition: $13,048 – $16,990
Master's Degree Tuition: $16,372
McGill University
Bachelor's Degree Tuition: $16,815 – $45,263
Master's Degree Tuition: $16,816
McMaster University
Bachelor's Degree Tuition: $20,808 – $27,978
Master's Degree Tuition: $16,761 – $17,096
University of British Columbia
Bachelor's Degree Tuition: $25,978 – $36,588
Master's Degree Tuition: $8,605
University of Toronto
Bachelor's Degree Tuition: $42,870 – $49,800
Master's Degree Tuition: $6,900 – $22,640
Cheap Bachelor Degrees in Canada
Look no farther if you're looking for the most cost-effective solutions available in Canada.
1. University of the People
Location: Online
Tuition: Tuition-Free
Associate, Bachelor, and Master's Degree Programs (Business Administration, Education, Computer Science and Health Science)
UoPeople is a fully accredited online institution in the United States, which means you can study from anywhere and at any time! The application procedure is straightforward, and the benefits of earning a degree are well worth the effort.
Location: Brandon, Manitoba
Tuition: $7,203
Degree Programs: BEd, BA, BBA, BN, BFA, BM, BSc
Brandon University invites overseas students to apply through the university's international application process. Brandon University claims to have a long and beneficial relationship with international students, and it promises to provide one-on-one professor interactions and research possibilities that aren't available at larger universities.
Location: Winnipeg, Manitoba
Tuition: $7,482
Bachelor's degrees in the arts, social work, translation, science, nursing, business, and education are available. Students may pursue a Master's degree at the University of Manitoba. Because Saint-Boniface is a French university, international students should expect to speak a basic level of French. Some programs also demand a certain degree of English ability.
Location: Guelph, Ontario
Tuition: $9,730
Degree Programs: Bachelor's Degrees from five (5) Colleges ( Biological Sciences,Arts,  Engineering & Physical Sciences, Business & Economics, Social & Applied Human Sciences) International students at Guelph will receive special assistance with visa applications, English language study, and housing, as well as access to an advisor who is dedicated to international students.
Location: Winnipeg, Manitoba
Tuition: $10,003
BA, BSc, BBA, and Master's Degree Programs: Three- and four-year BA, BSc, BBA, and Master's Degree Programs
International students are welcome and encouraged to apply at CMU because of the wide range of experiences and perspectives they can bring. International students can choose from over 19 majors for their bachelor's degree.
Location: St. Johns, Newfoundland
Tuition: $11,460
Degree Programs: Memorial University offers over 100 bachelor's, master's, and certificate programs. International Students at MUN: MUN accepts and encourages international students to apply. Student advising, an internationalization office, and international student groups are among the university's specific services for international students.
Cheap Master Degrees in Canada
Location: St. Johns, Newfoundland
Tuition: $3,222
Degree Degrees: A wide range of Master's and Doctorate programs in Humanities & Social Sciences, Professional Programs, Interdisciplinary Programs, and Sciences are available in person and online.
Location: Prince George, British Columbia
Tuition: $3,297
Degree Programs: MSc, MEng, MEd, MBA, MSW, MScN,  Graduate Certificates, and Doctorate programs
Location: Calgary, Alberta
Tuition: $3,693
Course-based and research-based Master's and Doctorate degrees are available in a range of subjects.
Location: Burnaby, British Columbia
Tuition: $3,743
Degree Programs: Arts & Social Sciences, Applied Sciences,  Business, Communication, Art & Technology, Education, Environment, Health Sciences, and Science are among the graduate programs available.
Location: Saskatoon, Saskatchewan
Tuition: $4,358
Over 80 master's and doctoral degrees are available. specializing in medical and research domains
Universities in Canada that provide free tuition to international students
The University of the People is accredited by an American certifying agency and is open to all international students, including Canadians.
This totally online university provides a choice of tuition-free programs in Business, Computer Science, Education, and Health Science, including Associate, Bachelor's, and Master's degrees.
Although Canadian colleges have cheap tuition fees, UoPeople's tuition-free rates are unbeatable. While the convenience of an online degree allows you to study whenever and wherever you desire.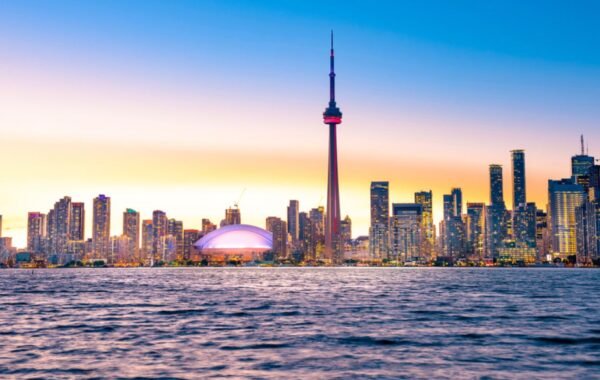 Students' Living Expenses in Canada
The cost of living in Canada, like most big countries, varies dramatically across the country. Many large metropolis es are unaffordable, according to the Canadian Rental Housing Index, however there are still some areas where a student can live on a student budget.
Here's a breakdown of what a student might anticipate to pay on average in Canada (in $CAD):
Basic lunch & drink: $18
Monthly rent in 45 sq m furnished studio: $1,160
Monthly utilities: $102
Monthly internet: $54
Monthly public transport: $109
Monthly gym membership: $59
Pair of jeans: $72
Private doctor visit: $93
Toothpaste: $2.62
Cappuccino: $5.05
Note: For a student visa, the Canadian government asks applicants to provide proof of possessing $10,000 CAD in addition to tuition, but you will most likely need more.
International Students' Funding and Support
While studying in Canada may save you money on tuition, you should still apply for financial aid and scholarships. International students can apply for a variety of scholarships and fellowships, including those that are only available to students from specific countries. Check out these helpful hints for applying for international student scholarships.
How to Apply to Universities in Canada
Your application to a Canadian university will have extra criteria if you are an international student. In addition to the standard student application materials such as letters of recommendation, resumes, and academic records, you may be asked to provide the following:
Proof of finances
English proficiency
International application
Passport information
A translated copy of your transcript
Remember that if you plan to study in Canada for more than six months, you'll require a  student visa. The application is $150 CAD and can be completed online.
The Canadian government will want proof of finances, proof of health and general well-being, proof of no criminal record, and a letter of acceptance from your university. It is strongly advised that you begin your student visa application as soon as you have been accepted to a Canadian university.
Overall, studying in Canada as an international student will provide you with a prestigious, internationally recognized degree while also allowing you to save money! If you're still not convinced and want to study in the United States, have a look at these 7 affordable universities for international students in the United States.
Our hope is that this article will help inform your decision on your next study move. For the latest information on the best / cheap universities and colleges or the latest scholarship opportunities around the world, follow our website.