Student's inquisitiveness in knowing the best country to study abroad, motivated us to conduct research on this subject. According to a poll by educations.com, Many students in the poll of over 2,700 international students said that when selecting where to study abroad, they prioritize a country above a university or a certain sort of program.
Also mentioned are primary motivations for studying abroad. We compiled a list of the top destinations to study abroad in 2021 based on your suggestions!
The rankings are based on these seven criteria:
To gain access to higher-quality instruction
To attain my professional objectives
To maintain my current position
To maintain my current position
To maintain my current position
To maintain my current position
To maintain my current position
To maintain To grow as a person
To learn about a new culture or way of life
To have an exciting time, If you want to learn a new language,
To meet new people and expand my business network.
Visit our Top ranking schools category to see the best colleges in different countries.
Best country to study abroad, top 10
1. Canada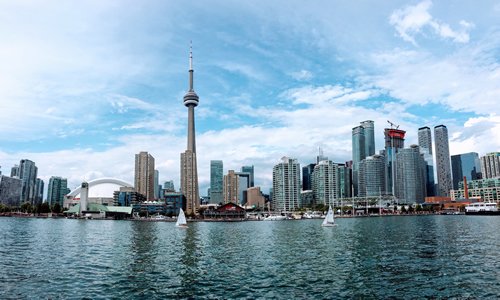 For the second year in a row, Canada has taken the top place when it comes to the best country to study abroad. Canada is an obvious choice for students wanting to study abroad because of its pristine natural beauty, kind and hospitable inhabitants, and a culture of tolerance and variety.
Universities in Canada are recognized for their technical advancements, particularly in the disciplines of computer and information technology. While tuition expenses are much cheaper, its institutions are on par with those in the United States and the United Kingdom. Canada is highly varied, thanks to its multiculturalism policy, and it welcomes individuals from all over the world.
The majority of Canadians speak English, but a fifth of the population speaks French, so it's a wonderful spot to brush up on both languages while studying abroad. Outside of the classroom, there's much to see and do, particularly for nature enthusiasts who may walk, climb, ski, and swim their way across the enormous wilderness. You can accomplish all of this while knowing that Canada is a secure and pleasant place to visit!
Here are some of the key reasons why you should seriously consider studying in Canada:
Check out some of the key reasons why you should seriously consider studying in Canada:
i. English is used everywhere.
Although English and French are both official languages in Canada and have equal status, you may easily live by speaking and conversing in English everywhere in the country. However, while in Canada, you may take advantage of the chance to study French or brush up on existing French language abilities. All Canadian institutions offer English-taught degrees at the Bachelor's, Master's, and PhD levels, so your primary issue is simply finding a subject of study that suits your interests.
ii. Canada is home to several of the world's best universities.
Canada's universities have a long tradition of academic excellence and a high percentage of graduate employment. Many Canadian universities compete with world-renowned universities in the United States and the United Kingdom, for example.
iii. Adopt a multicultural and cosmopolitan outlook.
With more than half of the population not speaking English as their first language, Canada is one of the most ethnically and linguistically diverse countries in the world.
With over 120,000 foreign students each year, you will be surrounded by a wide multicultural atmosphere, both in the classroom and in society, everywhere you go in Canada. This gives any immigrant a significant edge, since it allows them to quickly adjust and establish friends.
iv. Live in a safe nation with a good quality of life With a low crime rate.
Canada is one of the safest countries in the world. According to Global News, Canada is the world's second-highest-quality-of-life country in terms of social growth and development.
v. Universities place a strong emphasis on research, and many people applaud their groundbreaking findings.
The majority of study programs offered by Canadian institutions place a strong emphasis on research, and students are given the opportunity to participate in fascinating experiments and projects designed to equip students with a well-rounded education that emphasizes creativity and foresight.
A large portion of the research conducted in Canadian institutions has resulted in intriguing new hypotheses and notable findings. A gadget to enhance cancer diagnosis, innovative techniques to safeguard the world's oceans, effective and long-term HIV/AIDS therapy, and more are just a few examples.
Interestingly enough, the first black doctor studied in Canada, and Banting and Best discovered insulin while studying at a Toronto institution.
More on why Canadian teaching methods are so successful.
A Bachelor's degree in Canada typically lasts three years, whereas a Master's degree (often known as a 'grad' programme) can last anywhere from one to three years.
Traditional lectures are blended with workshops, group work, assignments, and projects in university programs.
The usual classroom climate in a Canadian institution is extremely open and welcoming, with professors serving as mentors to assist students become self-sufficient learners. The Canadian higher education system is remarkably similar to that of the United States in many aspects.
2.Australia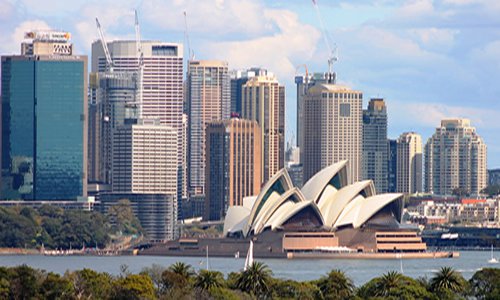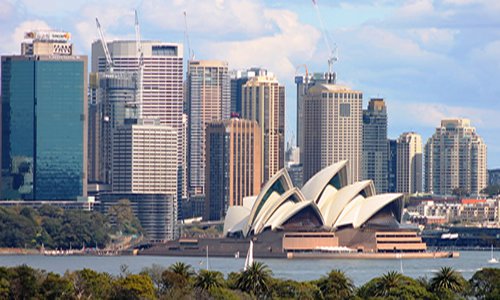 Take a journey "Down Under" and see why Australia is an excellent choice for a study abroad program. There's a lot to see and do in Australia, with nine unique regions and twenty UNESCO World Heritage sites including the Great Barrier Reef and the Sydney Opera House.
You'll undoubtedly find your home in Australia, whether you want to be near the calm of the Gold Coast beaches or the excitement of the Australian Alps. Australia is ranked third in the world for access to higher education, and its cities of Melbourne, Sydney, and Brisbane are home to a number of world-class institutions.
Australia was also placed eighth in the world for personal development, demonstrating that it has more to offer than excellent education. Study in Australia and experience for yourself why tourists from all over the world flock to this nation of wonder and mystery.
3.Germany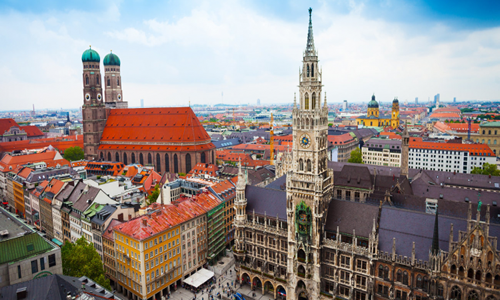 Germany is a popular study abroad destination, ranking third in the world and first in Europe. Whether you like the metropolitan vibes of Munich, Berlin, or Frankfurt, or the fairy tale villages of Marburg and Freiburg, you can be certain of a world-class education at an affordable price!
International students, regardless of EU membership, can study in Germany for free at the undergraduate or graduate level. From the Baltic coast's beaches to Bavaria's Alps, Germany appears to have nearly every European scenery conceivable – suitable for all seasons.
In the shape of Oktoberfest, Germany has also given the globe one of its great traditions. The yearly beer festival draws people from all across the country together in joy. You may participate in this great custom if you chance to be anywhere in Germany in late September. And whether you see yourself wearing lederhosen, trekking a mountain, or sipping a drink in a bohemian pub, Germany is the study abroad location for you.
4.United States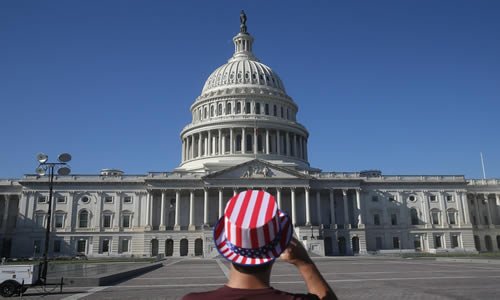 For many students who want to travel abroad, the United States offers a plethora of options for finding the ideal study abroad experience. it's among the best country to study abroad because of many reasons. This enormous nation, which stretches between the Atlantic and Pacific Oceans, offers a distinct experience in each of its states.
The United States is ranked second in the world for access to higher-quality education and sixth for experiencing a new culture or lifestyle! This is a wonderful choice if you want to have some fun in between lessons.
Why not make the "home of the brave" your home, too, and bask in the sun on the Californian coast, trek through Yosemite and Yellowstone, do the Great American Road Trip, try the greatest tacos in Texas, or work your way up to Wall Street in New York?
5.United Kingdom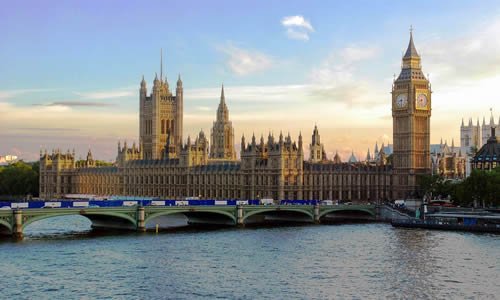 Study abroad students are sure to fall in love with the United Kingdom, from the busy metropolitan atmosphere of London to the ancient alleys of Edinburgh. It ranked #1 in the world for access to higher quality instruction, thanks to prestigious institutions such as Oxford and Cambridge, as well as other great universities around the country.
You'll have access to lively student life in practically every city, thanks to the presence of colleges in virtually every city! While many foreign students end up in London, other cities like as Edinburgh, Glasgow, Manchester, and Belfast have their own sights, sounds, and experiences to offer.
There's much to do outside of the classroom, since the city is ranked fourth in the world for culture and leisure. You may expect a royal experience in the UK, from afternoon teas to pub pints, from hilltop castles to towering highlands, from bangers and mash to fish and chips.
6.Switzerland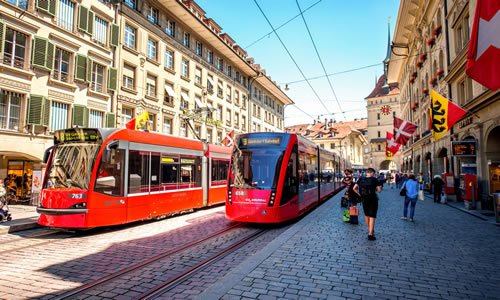 Switzerland is a landlocked country that spans the Alps, making it very hilly and scenic. While the Swiss are known for their chocolate, cheese, watches, and army knives, did you know they also have some of the best colleges in the world? Swiss institutions are regularly highly regarded for providing an innovative environment for students and researchers.
Switzerland, which is home to the European headquarters of the United Nations, has a significant foreign population, making it simple for international students to meet individuals from all over the world.
Switzerland is a beautiful nation with breathtaking vistas and world-class cities, and it is also one of the safest countries in the world, so students can feel safe exploring their new home. Its central European location allows it easy access to a variety of nations, ranging from France to Austria. Switzerland is a location where you may let your adventurous side shine.
7.The Netherlands
The Netherlands should be your next study abroad location if quaint cafés, wide tulip fields, and canal-side walks tickle your interest. From Amsterdam's canals and museums to Rotterdam's port city, the Netherlands is a country with a distinct pace of life.
Dutch universities are known for their excellent English skills, and they offer a wide range of English-language courses, making it easy for international students to select the right program.
If English is your first language, Dutch is one of the most straightforward languages to learn! The flat topography of the Netherlands means that people ride everywhere, which is ideal for the frugal student. The Netherlands is an excellent study abroad destination for anybody who wants to immerse themselves in all things cultural, learn about history, or simply enjoy a more tranquil lifestyle.
8.France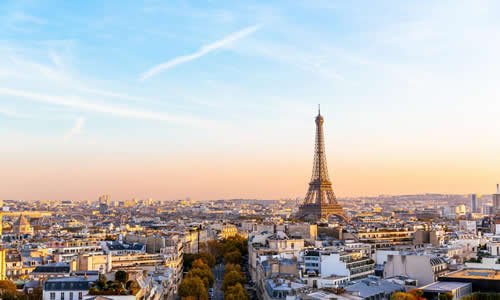 The French Republic is a country whose food, culture, and wine can all be summed up in one word: wealthy! France has a lot to offer students who wish to immerse themselves in a new culture. The French are proud of their cuisine and wine, the latter of which is strongly linked to the many areas, or terroirs, that add to the uniqueness of each bottle.
While each area of France is as unique as its wine, Paris epitomizes what the country is known for: fashion, gastronomy, art, and romance. While Paris is always a wonderful choice, other cities such as Lille, Toulouse, Grenoble, or Lyon may also provide an intensive student experience.
What better location to master the fundamentals of one of the world's most romantic languages than in France? Get yourself to France if you want to view the sunset behind the Eiffel Tower or bask in the Mediterranean heat in Cannes.
9. Spain
As the cliché goes, we're off to Spain. Spain is a popular choice among students who want to immerse themselves in a new culture or way of life. There are plenty of opportunities to take up all Spain has to offer, whether you're savoring tapas on the streets of Seville or admiring one-of-a-kind Gaud architecture in Barcelona.
Take a train through the Moorish cities of Andalusia, walk from mountain to sea in Valencia, or dance the night away on the island of Ibiza. Spain provides a diverse range of education options, with universities dating back to 1218. Why not go for it? Your next great adventure may be waiting for you in Spain.
10. Denmark
On this list, the country of fairytales is ranked eighth. Hans Christian Andersen and Lars Von Triers, to mention just two prominent Danes, have left their imprint on the globe through their works. This is why this part of Scandinavia is known as the happiest area on the planet.
The majority of students end up in Copenhagen, although places like Roskilde and Odense also provide opportunities to visit Denmark. Denmark is a living, breathing Disneyland, with coffee by the Copenhagen Lakes, fairytale-esque forests, magnificent castles, towers, and cathedrals. Denmark awaits you if you want to see the place that inspired films like The Little Mermaid and Cinderella.
Read also: Best Colleges in the US – top-ranking universities in US
Most popular study abroad countries
Having listed the best country to study abroad, checking by their features listed above. The most popular study abroad countries follow the same order and rating as follows;
Canada
Australia
Germany
United States
United Kingdom
Switzerland
The Netherlands
France
Spain
Denmark
Best places to study abroad
Also, having listed the best country to study abroad, checking by their features listed above. The best places to study abroad follow the same order and rating as follows;
Canada
Australia
Germany
United States
United Kingdom
Switzerland
The Netherlands
France
Spain
Denmark
Best country to study abroad for indian students
Specialized courses that are offered by abroad universities attract many Indian students every year. Foreign universities give more importance to practical knowledge. This characteristic is one of the biggest advantages to study in colleges of developed countries.
Aspiring students for overseas education, now have plenty of other options than just UK, USA and Australia. With changing trends, students are exploring new countries to get a degree with a value in the international market. Here we are going to list the top 10 countries for Indian students to study abroad as follows;
Germany
Canada
New Zealand
Singapore
France
Our hope is that this ranking will help inform your decision on which country to choose as your next study destination. For the latest information on the best universities and colleges around the world, follow our website.