By bringing to light long-forgotten stories and questioning established paradigms, influential Black historians have permanently altered the study of history. These researchers have laboriously fought to highlight the voices and stories that have long been suppressed and overlooked, from the annals of academia to the wider spectrum of society. Influential Black historians have made contributions that reach far beyond the bounds of their field, acting as change-makers and sources of inspiration in the ongoing fight for racial equality.
We will examine the lives and works of visionaries who have illuminated the rich fabric of Black history in this investigation of Influential Black Historians, putting light on the tenacity, triumphs, and difficulties of Black people throughout the years. In addition to advancing our understanding of history, their research, lobbying, and passionate storytelling have been instrumental in bringing down oppressive systems and promoting a more inclusive society. We will commemorate the ongoing legacy of Influential Black historians, whose tremendous impact continues to resonate with us now, as we set off on this journey through the annals of history.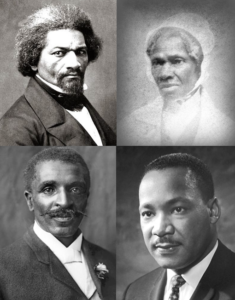 Which black historians are some of the most well-known and influential?
Significant contributions have been made to our understanding of history by influential Black historians. The two most notable individuals are W.E.B. Du Bois, whose seminal writings like "The Souls of Black Folk" continue to influence conversations on race and identity, and Carter G. Woodson, who is frequently referred to as the "Father of Black History." Others who have contributed to the field include Bell Hooks, John Hope Franklin, Angela Davis, Henry Louis Gates Jr., and Bella Abzug.
What contribution did Carter G. Woodson make to the growth of Black history research?
Black history was invented by influential black historian Carter G. Woodson. He founded "Negro History Week," subsequently known as Black History Month, in 1926. The study of Black history as a separate academic field was founded on Woodson's commitment to locating and conveying the underappreciated history of African Americans. His book "The Mis-Education of the Negro" is still regarded as a classic that emphasizes the significance of knowing one's own history.
Read Also: 10 Free Online Music Production Courses
What impact did W.E.B. Du Bois have on the study of Black history?
Among influential Black historians, W.E.B. Du Bois stands out for his thorough investigation of the African-American experience. His "The Philadelphia Negro" was a groundbreaking sociological study, and his "The Souls of Black Folk," his magnum opus, addressed the dual nature of African Americans' identities. The NAACP was also co-founded by Du Bois, whose study had a significant influence on the civil rights movement and still motivates academics today.
What significance does John Hope Franklin's history of the Black people have?
The understanding of African-American history and racial relations has benefited greatly from the work of eminent historian John Hope Franklin. His important work "From Slavery to Freedom" traces the history of African Americans from slavery to the civil rights struggle. Historical narratives have changed as a result of Franklin's rigorous study and commitment to telling the African-American tale.
What impact did Angela Davis have on the study of Black history?
The influential black historian and activist Angela Davis is well-known for her support of women's rights, racial justice, and jail reform. Her ground-breaking work "Women, Race & Class" explores how race, gender, and class intersect in the fight for civil rights. Our grasp of the intricacies of Black women's roles in social and political movements has advanced significantly thanks to Davis's work.
Read Also: Discover how to get the C++ course certification
What part does Henry Louis Gates Jr. play in advancing the study of Africa and African Americans?
A well-known influential Black historian known for his contributions to African and African American studies is Henry Louis Gates Jr. He has written extensively on a variety of subjects, including the African diaspora and the nuanced issues surrounding Black identity. Gates is a key person in public scholarship because of the documentaries he has produced, such "The African Americans: Many Rivers to Cross," that have made a wider audience aware of the history and contributions of Black people.
What has Bell Hooks added to the conversation about racism and gender?
Reputable academic and feminist bell hooks have significantly influenced conversations on racism, gender, and identity. In her works, such as "Ain't I a Woman?" and "Black Looks: Race and Representation," she critically investigates the overlaps between racial and gender issues. The works of Hooks encourage a more inclusive understanding of history and culture while also challenging current power structures.
What effects have influential Black historians had on the field of history as a whole?
Influential Black historians have significantly changed the narratives and points of view that are given in textbooks and academic curricula, which has had a significant impact on the larger study of history. They have uncovered the prejudices and omissions that have historically pushed Black voices to the margins of historical narratives. Their work has fostered a reevaluation of historical occurrences and a more thorough comprehension of the contributions and tribulations of Black people and communities throughout history.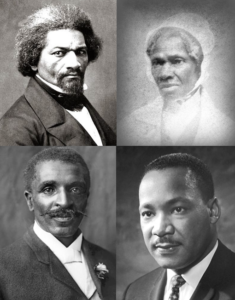 List Of 30 Top Influential Black Historians
From Here Is The List Of Top Influential Black Historians
1. Mr. Yosef Ben-Jochannan
The period from 1918 to 2015 (97 years)
By his followers, Yosef Alfredo Antonio Ben-Jochannan is known as "Dr. Ben" transformed into an American historian and author. Some Black Nationalists considered him to be one of the more notable Afrocentric students, but the majority of mainstream students, including Mary Lefkowitz, ignored him because of the obvious historical inaccuracies in his work and the questions surrounding the validity of his academic degrees and credentials.
2. Mrs. Mary Frances Berry
1938 – the present (85yrs)
Mary Frances Berry is a U.S.-focused American historian, author, lawyer, activist, and professor. History of African Americans, both constitutional and criminal. Berry teaches American criminal history at the University of Pennsylvania's School of Arts & Sciences' Department of History as the Geraldine R. Segal Professor of American Social Thought. She served as the US Commission on Civil Rights' previous chair. Berry was the first African American chancellor and provost of the College of Behavioral and Social Science at the University of Maryland, College Park, in the past.
3. Carson, Clayborne
It has been 79 years since 1944.
The Martin Luther King, Jr. comes third here in our list of top influential black historians, Research and Education Institute is directed by American educator Clayborne Carson, a history professor at Stanford University. He has been in charge of the Martin Luther King Papers Project, an extensive undertaking to edit and publish the papers of Martin Luther King Jr., since 1985.
Read Also: 10 Best Boarding Schools in Johannesburg in 2023
4. Toby Clark Hine
From 1947 to the present (76 years),
African-American history professor and author Darlene Clark Hine hails from the United States. She was awarded the National Humanities Medal in 2014. Early life and education Darlene Clark was born in Morley, Missouri, the eldest of Levester Clark and Lottie Mae Clark's four children. In 1970, she wed William C. Hine, with whom she later got divorced. She had one daughter, Robbie Davine, from her 1981 marriage to Johnny E. Brown, which ended in a divorce in 1986.
5. Henrik John Clarke
(1915 to 1998), a period of 83 years.
Professor and notable Afrocentrist John Henrik Clarke was an African-American historian who helped establish Pan-African and Africana studies as well as specialized academic institutions beginning in the late 1960s.
6. Charles S. Diggs
(1932 to the present) (91 years)
Louis S. Diggs, an African-American writer and historian who was sent to live with our Heavenly Father on October 24, 2022, is an expert on the African-American archives of Baltimore County, Maryland, Charles Diggs is known to be one of the top influential black historians. His work sheds light on the historical past of the county's Black groups as a historian of the African-American legacy. Diggs has written about Baltimore's African-American navy during the American Civil War and the Maryland Army National Guard in addition to social records.
Read Also: 5 Reasons Why Thomas Street Dublin Student Accommodation Stands Out
7. Franklin, John Hope
(94 years) from 1915 to 2009
Former president of Phi Beta Kappa, the Organization of American Historians, the American Historical Association, and the Southern Historical Association, John Hope Franklin, who is one of the top influential black historians, became an American historian of the US. Franklin is well-known for his modern paintings From Slavery to Freedom, which were initially published in 1947. The number of copies sold exceeds 3 million. He received the Presidential Medal of Freedom, the nation's highest civilian honor, in 1995.
8. H. L. Gates Jr.
Since 1950 (73 years)
Skip Gates, Jr., Henry Louis "Skip" is a Harvard University professor, literary critic, historian, and director who lives in the United States. He is also the director of the Hutchins Center for African and African American Research. He serves on the Gilder Lehrman Institute of American History's board of trustees. He unearthed the oldest recognized African-American books that had been lost for a very long time, and he has written widely on the acceptance of African-American literature as a canonical work in the West.
9. Giddings, Paula
Since 1947 (76 years)
American author, historian, and civil rights activist Paula J. Giddings. She is the author of Ida, A Sword Among Lions: Ida B. Wells and the Campaign Against Lynching, In Search of Sisterhood: Delta Sigma Theta and the Challenge of the Black Sorority Movement, and When and Where I Enter: The Impact of Black Women on Race and Sex in America.
Read Also: 10 Best Boarding Schools in Johannesburg in 2023
10. Annette Gordon-Reed
1958 until the present (65 years)
Professor of regulation and American historian Annette Gordon-Reed, is one of the top influential black historians. Currently, she holds the positions of Carl M. Loeb University Professor and professor of records in Harvard University's Faculty of Arts & Sciences. She was formerly the Carol K. Pforzheimer Professor at the Radcliffe Institute for Advanced Study and the Charles Warren Professor of American Legal History at Harvard University. Regarding Thomas Jefferson's relationship with Sally Hemings and her children, Gordon-Reed is credited with transforming scholarship.
11. Gore, Dayo
Since 1950 (73 years)
Dayo Gore is an African American feminist student, a former fellow of Harvard's Warren Center for North American History, and currently an Associate Professor in the Department of Ethnic Studies at the University of California, San Diego. Gore was previously employed as an Assistant Professor of History and Women's Studies at the University of Massachusetts Amherst. Gore is one of a new generation of young students engaged in documenting and researching the sporadic records of black girls' radicalism in the US and abroad during the 20th century. Gore edited a book with Komozi Woodard and Jeanne Theoharis.
12. Anthony Harding
(Eighty-three years) 1931–2014
Vincent Gordon Harding became a pastor, historian, and student of many subjects with a focus on American religion and society. He was also an African-American. He was a social activist who, in my opinion, gained notoriety for his writings and drawings on Martin Luther King Jr., whom Harding met. There Is A River, Hope and History, and Martin Luther King: The Inconvenient Hero are just a few of the books he has written. He also served as professor of religion and social transformation at the Iliff School of Theology in Denver, Colorado, and as co-chairperson of the Veterans of Hope Project, a group that fosters social cohesion.
Read Also: List Of Top Ranked Universities in Afghanistan, 2023
13. Holt, Thomas C.
(1942 until the present)
American historian Thomas Cleveland Holt teaches American and African American history at the University of Chicago and holds the James Westfall Thompson Chair. He has created some pieces that are aimed at people and African Diaspora descendants. In 1994, he presided over the American Historical Association as its president.
14. Gerald Horne
From 1949 to the present (74 years),
The John J. and Rebecca Moores Chair of History and African American Studies is currently held by American historian Gerald Horne at the University of Houston. Background Gerald Horne was born and raised in Missouri's St. Louis. He earned his Ph.D. after completing his undergraduate studies at Princeton University. with a J.D. from Columbia University. from Berkeley's University of California.
15. Jackson, John G.
1907 – 1993 (86 years)
American historian, lecturer, teacher, and pan-Africanist John Glover Jackson was also a creative, and one of the top influential black historians. In comparative mythology, he championed the ideologies of Afrocentrism, atheism, and Jesus Christ. Early years and education Jackson was raised as a Methodist and was born on April 1, 1907, in Aiken, South Carolina. He relocated to Harlem, New York, at the age of 15, where he enrolled in Stuyvesant High School. He developed an interest in African-American history and culture around this time and began to write essays on the subject.
Read Also: About The University of Iowa | History, Admission, Tuition & Programs
16. Kelley, Robin
(1962 until the present)
The Gary B. Nash Professor of American History at the University of California, Los Angeles is the American historian and educator Robin Davis Gibran Kelley. In addition to serving as the William B. Ransford Professor of Cultural and Historical Studies at Columbia University from 2003 to 2006, he also served as Professor of American Studies and Ethnicity at the University of Southern California from 2006 to 2011. He served as a professor of history and Africana studies at New York University from 1994 to 2003. From 2002 to 2003, he served as the history department's chair.
17. David Lewis Levering
(1936 to the present)
American historian David Levering Lewis teaches history at New York University and serves as the Julius Silver University Professor, Mr. Lewis also is known as one of the top influential black historians. For the first and second parts of his biography of W, he has won the Pulitzer Prize for Biography or Autobiography twice. Du Bois, E. B. He is the first author to receive two Pulitzer Prizes for biographies for the same situation.
18. Lewis Samella
1924 – 2022 (98 years)
American visual artist and art historian Samella Sanders Lewis had a transformation. She worked mostly as a painter and printmaker. The "Godmother of African American Art" has referred to her. The College Art Association presented her with the Distinguished Artist Award for Lifetime Achievement in 2021.
Read Also: List of the Best Free Online Universities 2023
19. Jeremiah Wilson Moses
From 1942 to the present (81 years)
African-American historian Wilson Jeremiah Moses. His position at Pennsylvania State University is as a professor of American history. Wilson J. Moses graduated with an A.B. He earned both his Ph.D. and an M.A. in British Literature at Wayne State University. At Brown University, in American Civilization. Prior to that, he served as the Walter L. Ferree Professor of American History at Pennsylvania State University. He is currently Professor Emeritus at Penn State. He had held a number of positions at various American Universities.
20. Akbar Muhammad
At Binghamton University in New York, Akbar Muhammad was a colleague Professor Emeritus of records and Africana research. His areas of expertise included the study of Islam in Africa and the Americas, as well as African and West African social history. Along with Joan Smith, Jane Collins, and Terrence K. Hopkins, he co-edited Racism, Sexism, and the World-System. His personal writings focused on integration in Nigeria through education, Muslims in the United States, and enslavement in Muslim Africa. Within the Nation of Islam's historical records, he occupies an unusual position.
21. Al-Gibrani Muhammad Khalil
1972 until the present (51 years)
American author Khalil Gibran Muhammad is a teacher and one of the top influential black historians. He teaches at the Radcliffe Institute and the Harvard Kennedy School. He served as the previous director of the Schomburg Center for Research in Black Culture, a research center situated in Harlem that is focused on the history of the African diaspora. Muhammad worked as an adjunct history professor at Indiana University Bloomington until joining the Schomburg Center in 2010.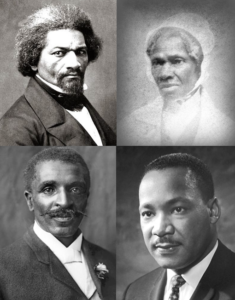 22. Irvin Nell Painter
(1942 until the present)
American historian Nell Irvin Painter is renowned for her research on 19th-century Southern American records. As the Edwards Professor of American History Emerita, she has retired from Princeton University. She has held the offices of president of the Southern Historical Association and the Organization of American Historians, and in 2020 she will take on the role of head of the board of directors of MacDowell.
23. Quarles, Benjamin Arthur
(1904 – 1996), a period of 92 years.
Benjamin Arthur Quarles was an American historian, one of the top influential black historians, administrator, educator, and author whose research focused on the social and political history of African Americans. Major volumes from Quarles include Black Abolitionists, Lincoln and the Negro, The Negro in the American Revolution, and The Negro in the Civil War.
He provided evidence that black people have actively participated in significant disputes and problems throughout American history. His writings were narrative recollections of pivotal wartime periods that highlighted how black people interacted with their white supporters and emphasized how important a role black people played as traders.
24. Runner-Up Rashidi
1954 – 2021 (67 years)
Formerly headquartered in Los Angeles, California, and Paris, France, Runoko Rashidi is now a historian, essayist, author, and public speaker. In addition to editing Unchained African Voices, a collection of poetry and prose written by Death Row convicts in California's San Quentin maximum-security prison, he is the author of Introduction to the Study of African Classical Civilizations. He joined the editorial board of Africology: The Journal of Pan African Studies, and Amen-Ra Theological Seminary awarded him an honorary degree in divinity.
Read Also: The Role of the Future in Student Motivation – Scholarships Hall
25. Theodora Terborg-Penn
1941 – 2018 (77 years)
Terborg-Penn rose to fame as an American novelist and professor of records. Terborg-Penn specialized in the history of black women and African Americans. Her groundbreaking book African American Women in the Struggle for the Vote, 1850–1920, retrieved the history of black women involved in the American women's suffrage movement. She made a move and joined Morgan State University.
26. Wendy Terry
From 1938 to 2003, or 65 years,
Wallace Houston Terry, II was an African-American journalist and oral historian best known for his book Bloods: An Oral History of the Vietnam War, which served as the basis for the 1995 murder mystery Dead Presidents and the 2020 Spike Lee film Da five Bloods. Terry was also an oral historian and journalist.
find out more about Wallace Terry
27. Wyatt Tee Walker
1929 – 2018 (89 years)
As an African-American pastor, national civil rights figure, theologian, and cultural historian, Wyatt Tee Walker underwent a transformation. He was appointed as the group leader for Martin Luther King Jr. and joined the Southern Christian Leadership Conference's early board in 1958. He contributed to the 1958 bankruptcy of the Congress for Racial Equality. From 1960 to 1964, Walker served as the SCLC's government director and contributed to the organization's rise to national prominence. Walker sat at the feet of BG Crawley, his mentor who later became a Baptist Minister and New York State Judge in Brooklyn, New York.
Read Also: 10 Best Colleges in South Carolina 2023
28. Theodore Wilkins
1932 – 2017 (85 years)
The 15th United States Assistant Attorney General under President Lyndon B. Johnson from 1966 to 1969 was American lawyer, civil rights pioneer, history professor, and journalist Roger Wood Wilkins.
29. Chancellor Williams
(Ninety nine years) 1893–1992
Chancellor Williams later became a sociologist, historian, and author in the United States. He is known for his studies of African civilizations that existed before contact with Europeans; his most famous work is The Destruction of Black Civilization. Williams continues to be a major figure in the Afrocentrist debate.
Recommended
30. Deborah Willis
(75 years) 1948 – the present
African-American artist, photographer, curator of images, photographer historian, writer, and educator Deborah Willis is at the forefront of her field. She received a MacArthur Fellowship in 2000, among other accolades. She currently holds the positions of Professor and Chair of the Photography and Imaging Department at the Tisch School of the Arts of New York University.
SEE ALSO:
Trust you found our article on Influential Black Historians helpful. Follow our website for more interesting article.