Have you came across posts on Instagram that you wish to view again next time?, here is how to view all your liked posts on Instagram, if you have came across this ind of situation before, the good news is that as long as you liked the posts when you saw them, then you can be able to view them letter, but this case is limited to last 300 like post alone, meaning you can only view the last 300 posts you have liked.
Instagram, like Facebook, keeps a history of all the posts you've liked, which users can access inside the Instagram app. However, because it's hidden in the settings, not many users are aware of this useful feature.
If you want to review the images and videos you've liked in the past, Instagram's feature that allows you to see your liked posts can be useful. Additionally, it saves you from having to remember and manually search for a specific post by allowing you to quickly unlike specific posts that you have previously liked.
According to Instagram, users can only view the 300 most recent posts they've liked. However, due to privacy concerns, you cannot view another person's liked posts on Instagram. Let's now take a look at how you can find posts on Instagram 2023 for iPhone and Android that you liked.
Read Also: Top 10 Medical Schools That Does Not Require MCAT For Admission
Still On: How To View All Your Liked Posts On Instagram
How To View All Your Liked Posts On Instagram
Tap Profile or your profile photo in the bottom right.
Click on More Options in the top right, then select Activity Controls.
Tap Interactions, then Likes.
Then the post or video will like to view.
I must locate a link that I clicked. Is there a quicker method to locate it?
Absolutely! Instagram is aware of the extensive marketing taking place there. The platform makes it simple to locate a link you previously clicked on in a post. Simply follow the directions above and go to the Activity Setting.
Tap the links you visited after that. The links you most recently clicked are displayed here.
Still On: How To View All Your Liked Posts On Instagram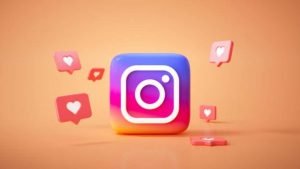 How do I keep track of who has liked my own posts?
If it's a recent post, check your Instagram alerts. If you want to know who liked your posts, you'll need to go to that post and tap on the "See Likes" button.
But, it's preferable to change your personal Instagram account to a business account if you're looking to increase your following and acquire more interactions. You can obtain an overview of engagements thanks to the analytics provided by the professional account.
Still On: How To View All Your Liked Posts On Instagram
Following the Instagram Likes
While looking at the previously liked posts on Instagram, there are a lot of limits. The past 300 liked posts on your profile are the only ones you may view. Moreover, this feature is not accessible via the web.
Even more confusing is the scenario when it comes to other people's liked posts. As in the past, you no longer have access to all of their likes, and they no longer have access to yours. You can learn more about what interests them by looking at whether they have liked particular posts.
Recommended
Still On: How To View All Your Liked Posts On Instagram
Can I use a Computer to view my previously liked posts?
There are benefits to checking Instagram on a Desktop. Along with being able to like, share, comment, and add photographs as posts, you can also follow the activity of the people you follow.
There are, however, some restrictions as well. Despite the fact that you may like posts on Instagram from the web, you cannot view the posts you have previously liked. If you access Instagram from a browser, the feature is not available.
Along with only being able to view 300 liked posts within the app, Instagram has also placed this restriction on its users. In addition, the answer to the question of whether you can view past comments is no.
SEE ALSO:
Trust you found our article on How To View All Your Liked Posts On Instagram follow our website for more interesting articles.