Welcome onboard today as we are set to discuss the scholarships programs for tall people. College students who exhibit a variety of behaviors, such as exceptional academic achievement and renowned athletic feats, are rewarded with scholarships and grants. For tuition aid programs, eligibility requirements include financial need, ethnic origin, student location, and academic major. Moreover, financial aid is provided by a variety of organizations, including governmental bodies, trade organisations, and other interest groups.
What can scholarship aspirants learn from this? Use all of your resources, including your height, to raise money for college. Tall people receive athletic scholarships for sports like basketball, volleyball, and other height-friendly activities, and of course tall students receive academic honors just like their tiny counterparts do. Nevertheless, there are some rare scholarships that are just available to tall students.
A federation of social clubs dedicated to tall people's needs is called Tall Clubs International. The group runs an educational scholarship program that helps tall students with their tuition as one of its advocacy activities for people who are taller than average. Since local chapters administer TCI Scholarships, college money is dispersed across more than 50 TCI chapters in the US and Canada. higher education
Although scholarships are often given to first-year students, second-year students can also use them to pay their tuition for the fall semester.
Read Also: 10 Best Nursing Schools In The Caribbean
How to Apply for a Scholarship for Tall Persons.
Before we get down to list out the top scholarships programs for tall people, lets first of all get to know how one can apply for any of these scholarship grants. Finding a scholarship for tall persons that fits your interests and fulfills the standards is the first step. Several of these rewards are exclusively accessible to students enrolled in particular universities or majors.
Start the application procedure once you have found a few scholarships that might be a good fit for you. Start coming up with essay subjects and drafting your essay now because the majority of scholarships for tall individuals need a brief essay or video application.
Before submitting your essay, make sure it is error-free by proofreading it several times. Take a beautiful picture of yourself that shows off your best qualities since you'll probably need to include one with your application.
Last but not least, make sure to submit your application by the deadline to avoid losing out on the chance to win the scholarship. Keep your attention on why you earned the scholarship while letting your individuality shine. Keep track of your application deadline and make sure you finish the entire procedure.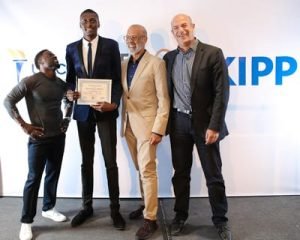 List Of 5 Scholarships Programs For Tall People
From Here Down Is The List Of Scholarships Programs For Tall People
1. Tip Topper Scholarship in California
Another scholarships programs for tall people who wish to attend college is this one. To be eligible for this chance, you must be a resident of California and at least 5'10". Also, you have to be aged between 17 and 25.
You must be enrolled full-time at a California college or university, and you cannot already be in possession of a bachelor's degree. You may receive up to $1,000 with this award, though the amount can vary.
You must complete an application form and write a few brief essays as part of the simple application process. At the time of application, your academic transcript is also required.
Read Also: Interesting Fantasy Last Names for Your Next Character
2. Boston Beanstalk tall club financial aid
The Boston Beanstalk Club is a nonprofit organization whose mission is to give scholarships programs for tall people and access to the tools they need to realize their potential. Any individuals of any height are welcomed into the club's society.
They assert that tall individuals have the capacity to do great things, and we make a strong effort to assist tall people in realizing their full potential and leading fulfilling lives. Students who are at least 5'10" tall and show financial need are eligible for a $1,000 grant from the Boston Beanstalk Club each year.
Recommended
3. Scholarship from the Tall Club of Silicon Valley
This is the third on our list of scholarships programs for tall people. The nonprofit Tall Club of Silicon Valley exists to enhance the lives of tall individuals by fostering acceptance and understanding. It provides one $1,000 annual scholarship.
Students who are at least 5'10" tall can apply for a $1,000 grant from the Tall Club of Silicon Valley. You must be at least 17 years old, a high school senior or graduate in the United States, and have intentions to enroll in a post-secondary institution to be eligible.
Also, you need to attend a high school where the club does events. If you satisfy these requirements, you may apply by sending a 500-word essay or less about how your height has impacted you.
4. Tall Clubs Scholarships for Foreign Students
At the fourth list of the best scholarships programs for tall people, we have the Tall Clubs Scholarships For Foreign Students. Several students are given $1,000 scholarships by this club. An international non-profit group called Tall Clubs International Students was founded in 1992. This organization's primary goal is to offer support and aid to tall persons who are dealing with one or more challenges as a result of their height.
Also, it helps to lessen prejudice and discrimination towards tall persons in society. This group founded a number of groups at several institutions to help students who are having difficulties because of their height.
This group's main goals are to empower tall people, increase awareness of the problems tall people experience, and encourage tall people's acceptance and participation in our society. Tall Clubs International Students organizes conferences, workshops, seminars, and social events every year in colleges and universities all across the world to further its objectives.
You must be at least five feet ten inches tall to join this group.
SEE ALSO:
Trust you found our article on Scholarships Programs For Tall People follow our website for more interesting articles.