10 Best Pastry Chefs Schools In the World 2023: It tastes good to consume pastries like cakes, bread, truffles, pies, and biscuits. The delicious creations of superb baked goods or pastries are one of the thrilling aspects of a pastry chef's employment. This article is all about best pastry chefs schools In the world.
Pastry chefs are the people who produce pastries, which are baked goods made of flour.
A pastry chef school can teach some people this culinary expertise even though many of the men and women who manufacture and sell baked products in their pastry businesses are beginners.
They will have the opportunity to work in a well-paying career, be certified, and create pastries and confections of the highest caliber.
What precisely are pastry chef schools, though, you may be thinking. What makes a good one? What distinguishes schools for pastry chefs from other culinary colleges and universities? Where can you find the best pastry chef schools nowadays, and how can you train to become one?
We'll cover all of that in this article, plus more. Follow us closely!
What are schools for pastry chefs?
A pastry chef school is a culinary institution that instructs cooks in both basic and sophisticated baking and pastry-making techniques to satisfy international standards.
Similar to other culinary schools, pastry schools are places where you may get a practical education. There, you can learn about food inventory, kitchen management, different types of cookery from around the world, and other valuable skills.
Everything from proper flour mixing to shape to different baking processes, as well as other kitchen skills and food safety, is covered in the program.
There will be two categories of students drawn to a pastry chef school or a catering school. Starting with aspiring chefs who want to work in bakeries and confectioneries The second category is comprised of experienced chefs who want to become pastry chefs.
Some people dislike the term "school" when referring to becoming qualified professional chefs.
They picture pastry chef programs as a combination of classroom and practical instruction where students are expected to follow a set of guidelines when making anything from bread to a multi-course meal. This is definitely not the case!
Students can express their creativity outside of the classroom at pastry chef schools, also referred to as pastry arts schools. You'll hone your baking and cooking skills in a state-of-the-art kitchen while receiving one-on-one guidance from your instructors.
You will gradually discover that culinary preferences in the modern world are changing as people's preferences are no longer constrained by racial and social boundaries.
Read Also: 15 Best Engineering Universities in Ontario
Recommended
Reasons to Become a Pastry Chef
In upscale hotels and resorts, talented chefs are a need. Because the majority of morning breakfasts consist of bread and other baked products or pastries, they especially need pastry chefs.
In large bakeries all around the world, pastry chefs oversee the majority of the kitchen operations in a similar manner to how a business owner manages his staff and company.
The duties of a pastry chef range from planning daily meals and raw food inventory to creating beautiful cakes, bread, muffins, and other baked products. The challenge gets more and more exciting with time!
1. Analyze your motivation to become a chef to see if it is genuine:
Like any other secular profession, being a chef requires evaluating your possibilities. Whether this is the career route you wish to follow in the next years must be decided in your heart. As soon as you're certain that this is the ideal career for you, do some study on the industry.
2. Choose a pastry art technique that appeals to you:
You will almost always find that each chef has a specialty. It's possible that in order to become a pastry chef, you'll need to study one aspect of pastry cuisine and specialize in it. Bread, cakes, croissants, or any other form of pastry are all possible choices. Your choice is your own!
3. Learn to bake on your own:
You should be motivated to practice baking on your own by your desire to become a chef. You should try sweets and confections during your free time. Without a doubt, you'll be happy you did!
The proverb "Practice makes perfect" is often used.
4. Enroll in a pastry chef or culinary school:
You should hone your baking skills, and attending a pastry chef school is one method to do that.
Once you select a respectable school and enroll, you may be assured of becoming a competent and widely renowned chef.
For some pastry cooks, this seems to be the first and most important step.
Read Also: 10 Best Colleges In Greensboro 2023
5. Obtain employment experience and submit applications:
If you're going to spend money on training, you might as well try to put some effort into it. You should apply for baking competitions while you are still in school to gain some practical experience.
Along with the above-mentioned steps for becoming a pastry chef, the bullet points below are important to keep in mind.
What degree is required to become a pastry chef?
As was already indicated, obtaining a certificate prior to employment is not a need to become a pastry chef.
However, as with many other careers in the culinary arts, your work opportunities and chances of moving up the ranks will be better the more schooling you have.
There are many courses available for those interested in studying cuisine, but those that focus on baking, pastry, and confectionery are
BHM Catering Technology & Culinary Arts
Diploma in Pastry & Bakery
PG Diploma in Bakery and Confectionary
Depending on your schedule, you can enroll as a part-time or full-time student. The majority of culinary school programs range in level from undergraduate to graduate.
How much does pastry chef school cost?
The expensive tuition for attending a culinary/pastry or catering school deters a lot of would-be pastry chefs.
Over $40,000 will be required each year for tuition to attend one of the top pastry chef schools on the list below.
Due to additional semester expenses, the tuition charges for a bachelor's degree may be more expensive.
How long do I have to go to school to become a pastry chef?
While associate's degree programs typically take two years to complete, a certificate or diploma in pastry arts can be earned in as little as six months.
A bachelor's degree program offers comprehensive coursework and practical experience that covers practically all subspecialties.
Along with mastering cooking and baking techniques, students also study the science of food processing, food presentation, digestive physiology, and elements of pastry shop management.
Read Also: Essay writing tips for those who work
How do you submit an application?
The best pastry chefs schools In the world are listed here, however you can choose any institution that is in your area. It's a good idea to ask the help desk or a recent graduate about the range of culinary courses they have to offer.
An excellent school search engine online is culinaryschools.org. You can choose a school from the results of your custom search, filter by a number of parts, and sort the courses by length.
This website, which offers many different courses for those who want to learn how to make cheese, pizza, baked goods, and other things, was deemed beneficial by Word Scholarship Forum.
What can one expect in terms of a career and pay?
A pastry chef makes an average base pay of $39,907 per year, according to Glassdoor. Although this is the average yearly wage in the USA, depending on where you live and the business you work for, your actual compensation may be lower or greater.
According to Glassdoor, the average salary for an elite pastry chef is $63,000.
Bakery chefs are predicted to see a 6% increase in employment between the years 2018 and 2028, according to the U.S. Bureau of Labor Statistics (BLS).
A chef who is just starting out in the industry might develop his career by acquiring new skills and a Bachelor's or Master's degree. Similar to other professions, the more specialized one is in the pastry and culinary arts, the higher one ranks and the more money one makes.
The top 10 pastry chef schools out of the 200 programs recognized by the American Culinary Federation have been featured by WorldScholarshipForum.
List of best pastry chefs schools In the world 2023
Here are the best pastry chefs schools In the world below.
1. The International Culinary Schools at the Art Institutes
This is one of the best pastry chefs schools In the world. In its different colleges, which are spread out in certain places, this renowned institute provides excellent baking and pastry training. Denver, Houston, and Seattle are just a few of the American cities that have art institutes.
There are several international culinary schools at each of the art institutes. There are inexpensive rates for associate's degrees and diplomas as well as excellent training opportunities.
You will be given classes on a variety of exotic cuisines, from French to Middle Eastern, once you have registered. You can choose that curriculum if you solely want to take courses in pastry art.
Read Also: How to get Princess Polly Student Discount
2. Le Cordon Bleu College of Culinary Arts
Le Cordon Bleu college is one of the best pastry chefs schools In the world. One of the best venues for budding cooks to enroll is Le Cordon culinary art school. Paris, France is home to the main branch.
Many students who finish their degrees there perform admirably on a global scale and graduate with honors.
In Hollywood, Los Angeles, San Francisco, Maimi, and other US cities, you can submit an application for their pastry chef program.
You have a choice between the 15-week diploma program and the 30-month associate's degree program. They have annual costs of €8,100 (plus €500 in application fees) and €22,800 (plus €1500 in application fees).
3. French Culinary Institute
Another school on this list of the best pastry chefs schools In the world is French culinary. The renowned Jacques Torres created the French Culinary Institute, a top-notch pastry chef school.
Campuses for culinary schools can be found in San Francisco Bay Area and New York City. In the two US locations, it is currently known as The International Culinary Center.
The program lasts six months for full-time students and nine months for part-time night students.
The annual tuition of the former French Culinary Institute (FCI), now known as the International Culinary Center (ICC), is between $38,000 and $41,000.
Read Also: 10 Best Colleges in South Carolina 2023
4. Star Career Academy
Star career academy is one of the best pastry chefs schools In the world. Long Island, New York, is home to the campus of Star Career Academy. Because of the extensive training and great praise from prior graduates, this is one of the best pastry chef schools in North America.
A certificate in Baking and Pastry Arts can be obtained either on a full-time or part-time basis. In Star Career Academy, you can explore a number of pastry and confectionery arts specialties.
Star Career Academy stands out because it provides a wide range of occupational programs with manageable entry criteria.
5. The Culinary Institute of America
Another school on the list of the best pastry chefs schools In the world is culinary institute of America. The Hyde Park, New York-based Culinary Institute of America is well known for developing skilled chefs.
This culinary institute offers both the Baking and Pastry Arts Bachelor degree and the Baking and Pastry Arts Associate in Occupational Studies AOS (both of which take 21 months to complete) (38 months).
They offer a few weeks of internship with practical training and lessons on running a pastry shop.
The average annual tuition is around $40,000, although if you are awarded grants or scholarships from the institute, your costs may be lower.
Read Also: 10 Best Colleges in North Carolina 2023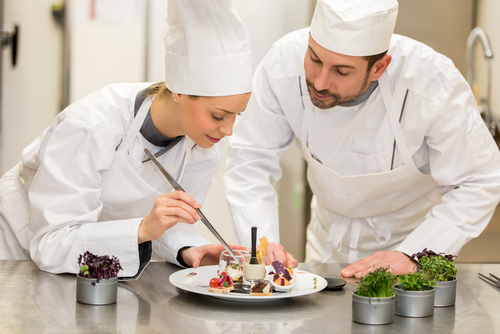 6. Kendall College School of Culinary Arts
Kendall college is one of the best pastry chefs schools In the world. High-end pastry chefs who work in upscale restaurants can vouch for Kendall College School of Culinary Arts' influence on world cuisine.
Kendall College enjoys a solid reputation both domestically and abroad. It is well known for actively promoting innovation in the food and beverage sector.
Absent housing and application fees, the cost of tuition for Baking & Pastry is $8,131.
7. Auguste Escoffier School of Culinary Arts
This is one of the best pastry chefs schools In the world. The official school curriculum is built on imparting the renowned Auguste Escoffier's cooking methods and skills.
This cooking school focuses on training both novices and professionals in the culinary and pastry arts.
For those interested in becoming pastry chefs, the Auguste Escoffier School of Culinary Arts has campuses all across the US and provides diploma and degree programs. Additionally, even after graduation, students are entitled to career support services.
Even with extra costs like lodging, registration, and so on, tuition costs about $22,110.
Read Also: Discover Top Hong Kong Baptist University Scholarships 2023
8. Castello di Vicarello
This is another best pastry chefs schools In the world on the list. One of the top pastry chef schools is Castello di Vicarello. You can anticipate receiving expert cooking instructions if you sign up as a member.
The institute is actually a castle hotel in Tuscany, Italy, where affluent visitors go to unwind and enjoy the sun and breeze of the Mediterranean climate.
They mostly provide quick professional training, such as diplomas. You may learn how to make the best bread and pasta at the castle.
At the Tuscan Kitchen, you may also learn to make a few different types of pastries. If your primary goal is to improve your abilities as a novice home cook, this is a great place to be.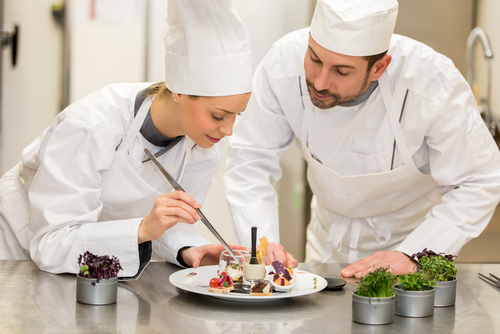 9. New England Culinary Institute
Another school on the list of the best pastry chefs schools In the world is the new England culinary institute. The New England Culinary Institute, as the name suggests, was established in England in 1980, but there is also a branch in Vermont, United States.
In numerous opulent resorts, vacation homes, cruise ships, and hotels, this culinary institute is renowned for producing cooks of the highest caliber.
If the undergraduate receives aid from the government or the institute, the tuition charge, which is $40,221 without any financial aid, may be reduced by 30%.
They provide a range of courses, including administration of food and beverages, baking and pastry, and culinary arts. After only a few years of operation, it quickly gained a spot in numerous top culinary school rankings across the globe.
Read Also: Nigeria Navy Recruitment 2023-2024 / Application Portal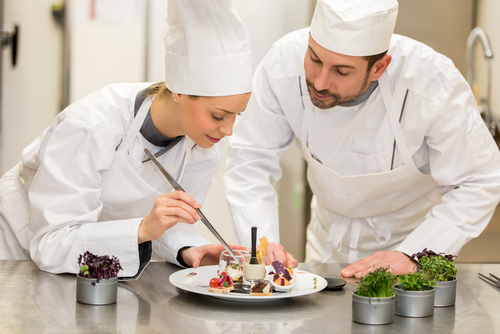 10. The School of Artisan Food
School of artisan food is one of the best pastry chefs schools In the world. It is located in the UK's Sherwood Forest, which is in Nottingham. It is renowned for offering comprehensive instruction in the craft of making cheese, bread, and many other artisanal skills. One of the best places in Europe to learn and hone one's cooking talents is the School of Artisan Food.
Therefore, you should take the school into consideration if you are a chef interested in studying certain cooking techniques. Some graduates have given it their highest endorsement because of the conducive environment in which the specialized education offered here is done.
See also:
7 FULLY FUNDED SCHOLARSHIPS IN CANADA FOR INTERNATIONAL STUDENTS | Bachelors + Masters + PhD DEGREES
Trust you found our article on 10 Best Pastry Chefs Schools In the World 2023 helpful. follow our website for more interesting articles.