Most professionals would be envious of Occupational Therapist Salary in the US. Occupational therapy is not just one of the highest-paying professions in the US, but it also offers flexibility and simplicity. This is not to say that the profession is all roses. Nonetheless, when you compare the compensation of an occupational therapist with that of other professions, it is fairly what many people would dream of. We have covered some of the key issues surrounding Occupational Therapist Salary in the US in this article. We looked into how to become an occupational therapist, their salary by state, acute care occupational therapist salary, schools that teach occupational therapy, and requirements to become an occupational therapist. Let's get started now without wasting any more time.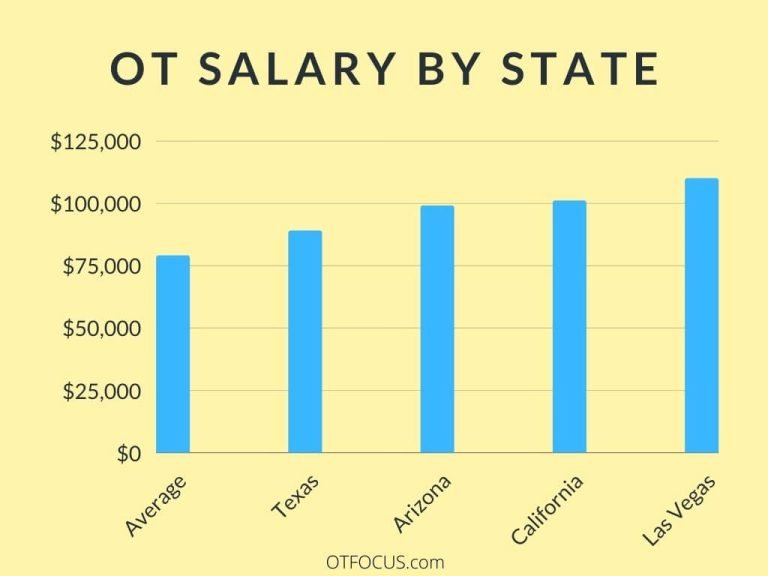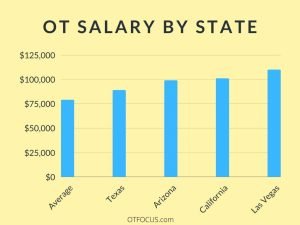 What Are the Steps to Becoming an Occupational Therapist?
Occupational therapy is a hands-on profession that involves supporting persons with impairments in improving their capacity to participate in meaningful everyday activities. Every day, your work as an occupational therapist (OT) gives you the chance to improve the lives of your patients. To work as an OT, you must meet certain educational and licensing criteria. A form of rehabilitative medicine called occupational therapy uses interventions to support patients with a range of cognitive and physical problems. It places a focus on acquiring and maintaining the skills necessary to carry out daily tasks or "occupations."
Occupational therapists use their ingenuity to create novel adaptive techniques and tools that enable patients to engage more fully in a variety of activities, including work, play, leisure time, education, social interaction, and more. They also assist patients with activities of daily living (ADLs), such as eating, bathing, dressing, and toileting. It is for these reasons that the salary of occupational therapists in the US is high.
Read Also: Ryerson University 2023: Acceptance Rate, Admission, Ranking, Tuition Fees
Occupational therapists: What Do They Do?
Occupational therapists help people of all ages with physical and cognitive impairments. In order to understand the patient's needs, they first interact with the patient, teachers, family, or caregivers. The next assesses the patient's physical, sensory, emotional, and cognitive capacities to establish therapy goals and programs. The OT and the patient work together to acquire and improve capabilities, and they monitor the patient's development regularly. The following duties may fall under the purview of occupational therapists:
providing patients with support as they discover new ADLs to perform
constructing approaches for each patient that support their autonomy and recovery
assisting patients in developing a routine, developing memory skills, and resolving issues
Utilizing assistive technologies is something that patients are taught.
Patients are being taught how to accomplish duties without suffering.
Working with children and adults with developmental and cognitive disorders such as autism, Down syndrome, and cerebral palsy.
Patients who have physical changes as a result of illness or injury, such as amputation, carpal tunnel syndrome, arthritis, or stroke, are treated by occupational therapists (OTs). A person with autism spectrum disorder, for instance, can benefit from the help of an occupational therapist in a number of ways, including helping them to better control their emotions and enhance their motor skills, social interaction, and stimulus response.
What Are Occupational Therapy Career Benefits and Drawbacks?
Many occupational therapists value their jobs' stability and adaptability. There are always new positions available in occupational therapy because it is a rapidly growing field, and occupational therapists' pay in the US has been rising steadily. Within the industry, you can establish your creative specialty or even launch a business. Part-time and PRN (as needed) job options are frequently offered by employers. Since you get to help people live better lives, being an occupational therapist is also a rewarding job.
When you are an occupational therapist with a license, you can choose to focus on a particular area, like pediatrics or gerontology. School, residential, and acute care settings are just a few of the options available to you.
What Education Do You Need to Be an Occupational Therapist?
OT school will teach you practical evaluation and treatment techniques. However, there are some character traits that you can cultivate before you begin, both personally and professionally. Good communicators who can function well in a group are the best occupational therapists. For their clients, they develop original solutions to problems as problem-solvers. Customers are valued, and they exhibit patience and flexibility. It's understandable why so many people are drawn to such a fulfilling career. Finding out about the educational prerequisites is the first step in pursuing a career as an occupational therapist (OT).
The National Board for Certification in Occupational Therapy (NBCOT) exam, a recognized curriculum, and a license are all requirements for occupational therapists. A master's degree is therefore a requirement for beginning a career in the field.
What Qualifications Are Necessary for Occupational Therapist Salary in the US?
A bachelor's degree, a master's degree, and passing the necessary licensing exams are required to become an occupational therapist. Four years for an undergraduate degree and two to three years for a graduate degree make up the typical six to seven years of education. 2 Here is a description of how to become an occupational therapist.
Get your bachelor's degree.
A bachelor's degree in a field like biology, health science, or psychology is required if you want to work as an occupational therapist. You may need to take prerequisite courses before enrolling in graduate school if your bachelor's degree is in a subject unrelated to the one you plan to study. You only need an associate's degree in occupational therapy to work as an OTA rather than an OT.
Get a Master's Degree
Getting a graduate degree from a reputable university is the next step. There are two degrees available: a Master of Occupational Therapy (MOT) and a Doctor of Occupational Therapy (OTD). The MOT and OTD curriculums will contain the fieldwork hours required to appear for the licensure exam and the required courses. An OTD is preferable than a MOT if you intend to pursue advocacy, leadership roles, and clinical practice. If you are enrolled in school full-time, an OTD typically takes three years to complete; however, a MOT may only require two years. These degrees are entry-level.
A Post-Professional Doctor of Occupational Therapy degree is offered by some universities, such as the University of St. Augustine for Health Sciences (USAHS) (PPOTD). Professional occupational therapists with a bachelor's or master's degree who wish to advance their knowledge and credentials by obtaining a doctorate should apply. Advanced studies in research skills, practice skills, administration, leadership, program development, and more are available through the PPOTD.
Obtain certification
After completing a MOT or an OTD, you must pass the National Board of Certification of Occupational Therapy (NBCOT) exam in order to practice occupational therapy in the United States. You should speak with the organization responsible for regulating occupational therapy in your state because state licensure standards can vary.
How Long Does It Take to Become an Occupational Therapist?
If you already have a bachelor's degree, completing a graduate degree in OT should take two to three years, depending on the program and university you choose. To study for and take the NBCOT exam, you should allot 30 to 90 days.
What is the NBCOT Exam?
The next stage in becoming a licensed occupational therapist is to pass the NBCOT exam after completing your master's degree. The National Board for Certification in Occupational Therapy (NBCOT) created, conducted, and reviewed the exam, utilizing evidence-based standards to verify that practicing occupational therapists have the requisite skills and knowledge.
School of Occupational Therapy
Patients of all ages receive therapy from occupational therapists for physical ailments. They may work with injured patients, youngsters with disabilities, and senior citizens. These are the best colleges for master's and doctoral-level occupational therapy education (OTD) (OTD). Each school's score is its average evaluation on a scale of 1 (marginal) to 5 based on a survey of academics at comparable schools (excellent).
1. Boston University
Private research university Boston University is located in Boston, Massachusetts. While being nonsectarian, the university has a lengthy relationship with the United Methodist Church. It was founded in Newbury, Vermont, in 1839 by Methodists, and moved to Boston in 1867.
2. University of Southern California
A private research institution with its main campus in Los Angeles, the University of Southern California. Robert M. Widney established it in 1880, making it California's first private research university.
3. University of Illinois–Chicago
Located in Chicago, the University of Illinois at Chicago (UIC) is a public research university. Its campus is situated in the Near West Side neighborhood, close to the Chicago Loop. UIC is the largest college in the Chicago metropolitan area and the second school founded under the University of Illinois system, with more than 33,000 students[9] enrolled in 16 colleges. It falls under the category "R1: Doctoral Universities – Extremely High Research Activity."
Read Also: UCC Cut Off Points For All Courses 2023/2024
4. University of Pittsburgh
The Institution of Pittsburgh is a public, state-affiliated research university in Pittsburgh, Pennsylvania. The university's main administrative offices and 28,391 undergraduate and graduate students are located on its metropolitan Pittsburgh campus, which has 17 undergraduate and graduate schools and colleges.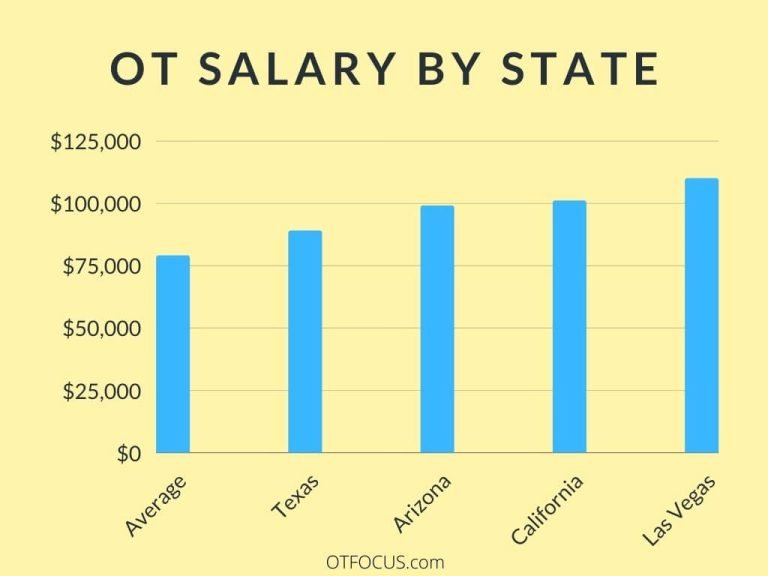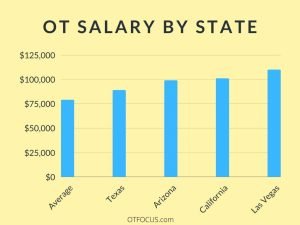 5. Washington University in St. Louis
Private research university Washington University in St. Louis (WashU, or WUSTL) has a main campus (Danforth) that is mostly split between Clayton, Missouri, and St. Louis County. The majority of the undergraduate, graduate, and professional students at Washington Campus attend classes on the 169-acre Danforth Campus, which is situated in the center of the university. Academic buildings on the Danforth Campus, which is bordered by Forest Park, St. Louis, Clayton, and University City, are predominantly Collegiate Gothic in style. It consistently ranks as one of the most prestigious colleges in the world in major education magazines.
6. Thomas Jefferson University
Located in Philadelphia, Thomas Jefferson Institution is a private research university. The institution began welcomed students in 1824, and in 2017, it formally amalgamated with Philadelphia University. In a nod to its past, the university's branding occasionally uses the title Jefferson (Philadelphia University + Thomas Jefferson University). It is a member of the group "R2: Doctoral Universities – Strong Research Activity."
7. Colorado State University
Located in Fort Collins, Colorado, Colorado State University is a public land-grant research institution. The main campus of the Colorado State University System. Colorado State University is classified as a "R1: Doctoral Universities – Extremely High Research Activity" institution.
Recommended
Job Prospects and Opportunities in Occupational Therapy
There are many options for specializing in the field of occupational therapy. After receiving your practice license, you could want to pursue certification in a particular speciality. Popular occupational therapy specialties include physical rehabilitation, driving and community mobility, gerontology, pediatrics, and mental health. Remember that the majority of specialties call for a significant amount of on-the-job training (the AOTA suggests 3,000 hours). On the list of the Best Healthcare Careers for 2022 published by U.S. News & World Report, occupational therapy comes in at number 11.
The US Bureau of Labor Statistics reports that the median annual wage for occupational therapists was $86,280 in 2020, and that the field's employment will grow 17% between 2020 and 2030. It is anticipated that 23,000 new jobs will be produced over that time. About 29% of the time, occupational therapists work in hospitals, while 25% do so in rehabilitation clinics alongside physical therapists, audiologists, and speech therapists. The remaining 46% work in schools, home health care, skilled nursing institutions, and other places. These statistics demonstrate the strong need for occupational therapists and the growth of this industry.
Read Also: How to Get United Airlines Student Discount in 2023
Qualifications for Occupational Therapist Salary in the US
The first step in obtaining that degree is to enrol in a reputable occupational therapy program, which will aid in the development of your knowledge and abilities and prepare you for the critical exams that will enable you to become a licensed and registered practitioner. The secret is to find a graduate program that meets both your needs and their standards. Jobs in OT are anticipated to rise at a faster-than-average rate of 24% between 2016 and 2026, according to the U.S. Department of Labor Statistics. The average annual salary for an OT is $83,200, which is above the national average, according to Bureau Statistics.
In addition to having a special interest for the industry, obtaining a bachelor's degree is the first step toward becoming a registered occupational therapist. Keep in mind that a master's degree is necessary to become a licensed practitioner. The good news is that a lot of institutions accept applications from pupils from a variety of social backgrounds and academic interests. Like with any other graduate program in health care, required coursework, taking the GRE, and providing official transcripts or work experience are all requirements for admission to an OT degree program. A master's degree in occupational therapy can be earned in as little as two years. Expect to learn about the following subjects in class:
barriers to learning and mental health
Functional anatomy and neuroscience
Interventions with clients and research-based practice
Acute and chronic physical conditions
If students want to receive the best occupational therapy education, they should choose reputed universities with cutting-edge programs. Search for an occupational therapy program that has been accredited by the American Occupational Therapy Association and that offers service learning, fieldwork, and collaborative research opportunities in addition to traditional classroom instruction, like Elmhurst University's program.
How much does an Occupational Therapist salary in the US ?
In the US, occupational therapy salaries are tempting. According to the Bureau of Labor Statistics, occupational therapists earned an average annual compensation of $84,270 in May 2018 or about $40.51 per hour. The pay for these specialists varies for a number of reasons. So, in the same year, the worst ten percent made less than $55,490, while the top ten percent made more than $120,750. The setting and environment of an occupational therapist's employment have an effect on their earnings. The average occupational therapy pay in the US was $86,280 in 2020. In that year, the top 25 percent earned $103,060, while the bottom 25 percent earned $70,880.
Read Also: What is a Gap Year? And how to make the best use of it!
Occupational Therapist Salary in the US, by State
Between 2020 and 2030, the Bureau of Labor Statistics forecasts 23,000 more occupational therapy employment. The profession is expected to grow by 17%, compared to a 12% increase in opportunities for general healthcare practitioners who diagnose and treat patients. Las Vegas, Modesto, Vallejo, and San Jose are some of the places with the highest occupational therapy salaries in the US. These metropolitan areas pay occupational therapists the highest wages. Location, degree, speciality, industry, and employer are just a few of the variables that affect an occupational therapist's pay.
The highest-paying industries with the highest average annual salaries for this career are child daycare services ($106,070), management of businesses and enterprises ($99,850), continuing care retirement communities and assisted living facilities for the elderly ($94,360), home health care services ($94,270), and nursing care facilities ($91,810). The majority of occupational therapists work full-time to accommodate patients' schedules. Others, however, might work evenings or weekends, which significantly affects the range of occupational therapy salaries in the US.
Occupational Therapist Salary in the US On Therapy-Related Jobs
1. Physical therapist
The average salary for a physical therapist is $91,680 per year. A physical therapist helps people who have been injured or have been physically harmed somehow. Before planning and implementing programs, physical therapists analyze a patient's condition and medical history.
2. Registered Nurses
Registered Nurses make an average of $80,010 per year. A registered nurse manages and coordinates a patient's care while also giving health-related information.
3. Occupational Therapy Aide
Occupational Therapy Aide makes $34,160 on average. Assisting occupational therapists in teaching or reinforcing fundamental living skills like brushing one's teeth and dressing oneself is the job of occupational therapy assistants.
As we have seen, Occupational Therapists is a great Job that not only comes with great pay but with prestige. The fact that it is a profession that places a strong emphasis on serving humanity is one of the things I like most about it. As of 2020, Occupational Therapy salary in the US was an average of $87,480 in 2020. Physical therapists made $91,680 on average in 2020, registered nurses made $80,010, occupational therapy assistants made $63,420, and occupational therapy assistants made $34,160. It increased significantly to $110,456 in 2022, and it will continue to rise. We hope that this post has satisfied your desire to learn more about occupational therapy salaries in the US.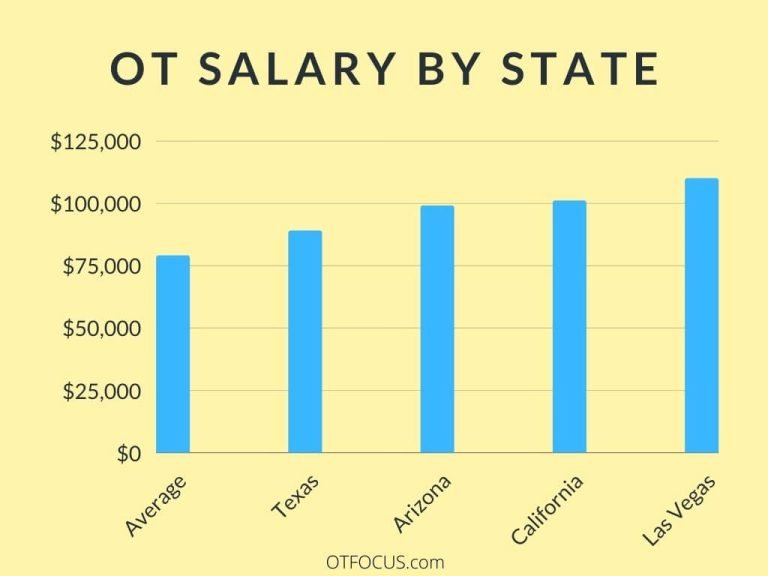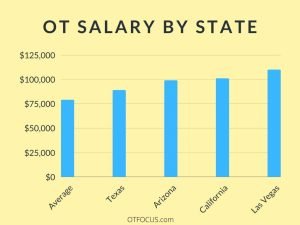 Questions and Answers About Occupational Therapist Salary in the US
Here are some question concerning Occupational Therapist Salary in the US.
What does an occupational therapist earn per hour?
In 2022, occupational therapists' hourly wages were expected to be $50.06.
How much money does a Florida occupational therapist make?
Florida occupational therapists made an average salary of $89,785 in 2020.
What is the average annual salary of an occupational therapist in the US?
The average occupational therapist salary in 2020 was $87,480.
Is occupational therapy a worthwhile career to choose?
Because of the flexibility of the job and the ability to work from home, occupational therapy is a wonderful career choice. You can also choose where you want to work, and it pays well. Even though you might experience setbacks and challenging circumstances, you will also have the chance to make a difference and help others.
Read Also: List Of 10 Best Scholarships For Black Students
Do occupational therapists earn substantial salaries?
The Bureau of Labor Statistics reports that occupational therapists make an average yearly pay of roughly $87,480. (BLS). Yet, depending on where you work, the income in this sector differs. The highest paying sector for OTs is child daycare services ($106,070).
What prospects do occupational therapists have for the future?
The demand for occupational therapists is anticipated to grow at a faster-than-average rate of 18% between 2018 and 2028, according to the US Bureau of Labor Statistics. This anticipated rate of job growth is much greater than the overall national average for all occupations, which is 5%. Occupational therapists ought should have a high level of work security and a variety of professional possibilities as a result.
Why are occupational therapists different from physical therapists?
An occupational therapist strives to increase their patients' ability to perform daily activities, which is a key distinction between them and physical therapists. In contrast, physical therapists strive to increase their patients' capacity for certain body movements. Rehabilitative treatment is provided by physical therapists and occupational therapists to assist patients in becoming more independent in their daily lives.
What career paths are available to occupational therapists?
Occupational therapists have a variety of opportunities to grow their profession. To advance their careers, some occupational therapists choose to focus in hand treatment, pediatric occupational therapy, or mental health occupational therapy. Other occupational therapists aspire to advance their careers by working toward positions as regional rehabilitation managers, directors, or senior occupational therapists.
What area of occupational therapy has the highest pay?
The Bureau of Labor Statistics reports that, as of May 2020, the following sectors offered occupational therapists the highest wages:
Facilities for nursing care: $92,260 annually.
Home nursing services: $91,830 per year.
Hospitals: $86,910 per year.
Offices: $86,830 per year.
Primary and secondary schools: $76,560 each year.
Where do the highest-paid occupational therapists work?
Here are some of the states where occupational therapists make the most money on average.
In Nevada – the average occupational therapist salary is $105,450.
The average annual wage for occupational therapists in California is $98,450.
The average occupational therapist wage in New Jersey is $96,820.
Arizona's average occupational therapist income is $95,180.
SEE ALSO:
Trust you found our article on Occupational Therapist Salary in the US follow our website for more interesting articles.