Moving abroad is a deliberate, well-considered decision for some Americans, while it may be an impulsive, spontaneous one for others. However, the decision is mostly impacted by the person's personal circumstances, as well as their geographic, socioeconomic, and political surroundings.
The best countries for American expats are listed in this post by scholarshipshall.com.
Forbes reports that according to Treasury Department records, the number of Americans who handed up their long-term green cards or renounced their citizenship in 2020 reached a new high. Family, tax, and legal issues are frequently cited as grounds for renouncing for those who typically reside outside of the United States.
Where might they go given the rising number of Americans leaving the country? Let's investigate.
Before learning which nations are the best for American expatriates.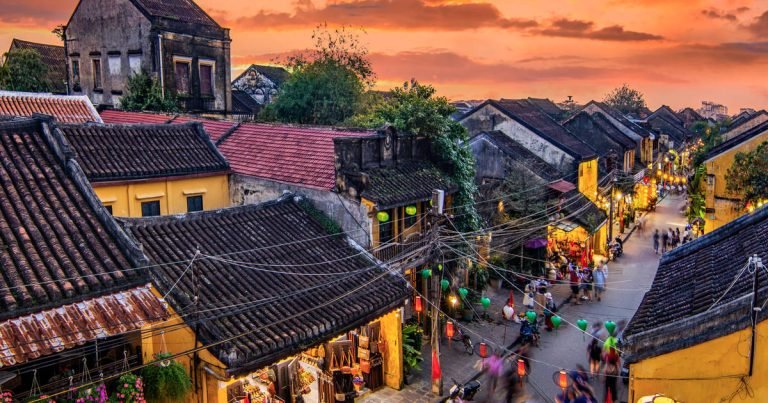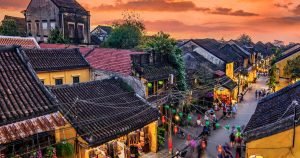 Who is An American Expat?
An American expatriate, often known as an ex-pat, is a person who lives and/or works outside of his or her place of citizenship, frequently temporarily and for professional reasons. A person who has given up their citizenship in their native country in order to get citizenship in another might also be considered an expatriate.
The term "expat" is frequently used to describe professionals, skilled workers, or artists who accept employment outside of their home country, either on their own initiative or as a result of being sent there by their employers, which can include businesses, universities, governments, or non-governmental organizations.
Why Should I Be An Expat?
People relocate abroad for a variety of reasons. The first stage in the expatriation process is realizing what motivates people to move.
Moving abroad can be a deliberate, well-thought-out decision for some people, or it can be a spur-of-the-moment, impulsive choice for others. However, the decision is frequently influenced by the person's personal circumstances as well as their geographic, socioeconomic, and political environment.
One could want to live abroad as an American expat for a variety of reasons. The desire to take on a new challenge with better days ahead is the greatest of all.
Here are the top 5 reasons why moving abroad as an American expat might be the best course of action.
Widen your horizons
You will learn about new places, customs, people, and experiences as you depart from America for your target country. Either for the better or worse, these changes will alter you. Again, stepping outside of your comfort zone might help you rethink your purpose and accomplish goals that appeared impossible in your home nation.
Remember that taking on new tasks might jolt you out of your complacency and usher in thrilling occasions. As you continue to take on obstacles with tenacity, you will become stronger and more energized.
Read Also: 12 Best Computer Science Universities in Europe
Access to better education
Many expats relocate with their families in order to provide their kids with access to better educational opportunities and employment prospects, particularly when the standard is low in their native country.
The dream for the majority of families may be for their children to attend one of the top institutions in Europe or London. Being an ex-pat is the best course of action with that goal in mind.
You feel a lot more at ease knowing that your kids are receiving the high-quality education you want them to. Living overseas also opens up the option of picking up a new language, talent, or other very beneficial knowledge.
For Career Advancement
For the majority of people, moving to another country must be consistent with their professional development. This is true because certain nations have a more hospitable and prosperous economy where businesses and jobs develop. Therefore, the next question to ask is which country is superior, why, and what opportunities are accessible when opportunity is abundant.
Furthermore, you will have an advantage over rivals if you have additional industry experience abroad. Your professional Engineering degree you completed in France, for example, will leave a lasting impression on your potential employers.
As a way to escape an unfavorable situation in the country
The majority of expats always claim that one unfavorable law or harsh economic policy, hard weather, etc., was one of the reasons they left their native country. People favor locations that make them feel at ease. They want a place where they are free to live their lives to the utmost. This does not imply, however, that the nation they are traveling to is anarchic. They decide on an overseas location that fulfills their needs.
What Are The Benefits Of Becoming An American Expat?
Although moving overseas can be rather daunting, it can also greatly advance your personal development on a variety of ways. Despite the fact that you may occasionally have to overcome barriers, there is always a pinch of salt to make it taste wonderful.
The advantages of moving abroad as an American are listed below.
You will learn how to maintain an open mind when it comes to recognizing and respecting other people's cultures and traditions by moving overseas. You'll be more accepting of other people's cultures and realize that what at first seemed weird about their culture is actually not awful if you have an open mind. Additionally, it will improve your communication and relationships with individuals from other nations.
Living abroad as an expat will improve your capacity for original thought and give you a clearer understanding of the big picture. According to thoughtcatalog, traveling abroad will give you fresh perspectives.
Being an American expat allows you to gain first-hand knowledge of the customs and cultures of your new home. Normally, you might not know much about the holidays, cultures, and traditions of your target country, but by virtue of traveling there, you'll learn more about the local way of life.
Creates a sense of independence
Being separated from your family and the familiar environment will give you a sense of alertness and independence. You'll be forced to develop autonomous thought and self-care skills as a result.
Read Also: 15 Best Film Schools in Texas | Ranking
Given the industry competition, gaining additional international experience will provide you a competitive advantage in knowledge. Your experience will provide you an advantage in terms of knowledge of the sector and perspective on the world.
You have to study French if you move from America to a place like France. My biggest obstacle when I first arrived in Togo was communication. I had to learn the local language because I was aware of my purpose for being there and wanted to communicate more effectively. I currently feel at ease speaking French.
Build International networks
You will always create international relationships if you live overseas as an expat, especially if you take deliberate action. You will feel pressure as a foreigner to expand your professional network in order to assimilate and for the greater good.
How To Expatriate From America
Make sure you have a second passport ready before handing in your US travel document, even if you don't plan to leave the country.
There were 1,313 American passports returned this quarter, according to escapeartist. In total, there were 5,411 published expatriates in calendar year 2016, up 26% from 2015's total of 4,279. 2015's total increased by 58% over 2014. 2017 appears to have a 30% increase over 2016 in comparison.
You can be required to pay an exit tax once you've decided to leave. Even if you aren't selling, this tax is a full tax that is calculated to be applied on the total of your assets and labor.
American citizens living abroad must file their US tax responsibilities on time in order to avoid penalties and qualify for a tax credit.
You need the following in order to leave the United States:
keep a backup passport
have a bank account abroad
Sort out your properties.
full-time work in a foreign country or a good income
If you wish to move abroad from the United States, you will pay your taxes, get your passport, and then depart, but it's rarely that easy. Also bear in mind that you might require a visa for your next trip to the United States, which is occasionally denied.
Read Also: List of 10 Toughest Exams in the World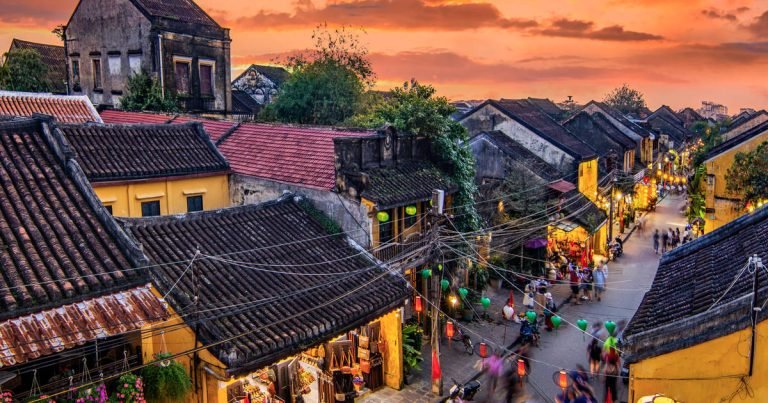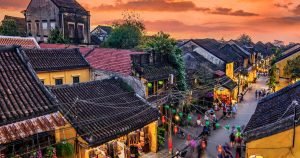 5 Things To Know About Being An American Expatriate
Approximately 83% of US citizens, according to InterNations, are generally content with their lives abroad. Over two-fifths of the respondents who are American expatriates wish to live there permanently.
The following information will help you get ready to relocate abroad as an American.
1. Make sure you know American Expatriate Taxes
US Expat Taxes are among the most crucial things for American expats to understand. Even if you are paying taxes in your new place of residence, the United States still requires you to file taxes when you relocate overseas.
American expats are required to timely file their US tax responsibilities in order to avoid penalties and receive tax credits. When using foreign taxes paid as a credit against US tax liabilities, certain rules could be in place. Understanding US tax programs and speaking with an expat tax consultant are essential for both existing and potential US expats.
2. Take advantage of social security agreements between the US and your destination country
American expats can only pay social security taxes to one of the two nations thanks to the numerous bilateral social security agreements that the US has developed, according to US International Social Security Agreements. Italy, Germany, Canada, the United Kingdom, Spain, France, Chile, and Japan are among the nations that qualify. Dual social security taxation may be eliminated with the help of this rule.
However, the precise legislation could contain certain exclusions and guidelines, like territoriality and self-employment guidelines. Therefore, to make sure they are protected when living overseas, American expatriates should review the agreement specifications of their target country. A tax and legal advisor are available for hire.
3. Applying for a New Driver's License in your Destination Country may be Required
If you want to drive while traveling, you should be aware that local traffic laws and road conditions may differ from those in the US. Most nations demand insurance and a current driver's license.
A U.S. driver's license may not be accepted in your destination country; if this is the case, you may be able to obtain an International Driving Permit (IDP) or a local driver's license.
Read Also: List of 10 Best Colleges with Full Ride Scholarships
4. Understand International Health Insurance
Having international medical insurance is one of the most crucial factors for Americans living abroad, especially in cases where local plans or adequate medical treatment may not be available.
You should look into an overseas plan if you anticipate moving to a country other than the US because your domestic health plan in the US might not cover you there. Therefore, acquiring an international health insurance coverage is crucial for US citizens living abroad.
A excellent plan should include a sizable direct-pay medical network to keep your family's out-of-pocket expenses to a minimum. Additionally, a lot of companies that offer worldwide medical networks with medical professionals that speak English do so.
Similar to this, it's crucial to choose the American coverage option in your international health insurance plan if you're an American expatriate who lives overseas and frequently travels back to the US.
The majority of American expats who live overseas look for a global medical plan that covers the USA since, if they experience a serious medical condition or injury, they will probably want to return home to the country for medical care. Therefore, it is crucial to discuss your needs for international health insurance with an expat insurance specialist like Expat Financial and consider the benefits and drawbacks of having a plan that offers complete coverage in the United States of America.
5. You May Have to Report Your Foreign Bank Accounts When Living Abroad
The Foreign Bank Account Report (FBAR), which is based only on the balances of your foreign accounts, is a report of foreign bank accounts. This might be the case if at any point during the year, the sum in your international bank accounts exceeded $10,000 or more.
Expat Financial has vast expertise finding medical insurance for individual American expats as well as expat employers globally. We provide impartial advice, solutions, and exceptional service and support to clients throughout the world.
Recommended
Which Are The Best Countries For American Expats?
According to a State Department estimate, nine million Americans reside outside of the nation. Now that we've covered a few of the reasons why Americans migrate abroad, it's time to list the top destinations for American expats. Follow along as I rank the best countries for American expats where Americans should relocate.
1. Mexico
One of the best countries for American expats is Mexico. Mexico City is the one urban area with the highest concentration of Americans, with more than 400,000 living there. The majority of Americans who reside in Mexico, however, are of Mexican heritage. Due to their close proximity, the two nations' residents can travel back and forth with ease.
For more than 50 years, American expats have prospered in Mexico.
Americans living abroad will find all they needed and more in Mexico. The changeover is simple and easy due to its proximity. Along with the relaxed and kind locals, there is a sizable expat population that will welcome you. Mexico takes pride in its high-quality, incredibly reasonable healthcare services.
Festivals, events, and other activities abound in the culture to occupy practically everyone. Additionally, it boasts some of the world's best food! The lifestyle is more laid-back and the expense of living is significantly lower in Mexico than it is in the US. The climate is also much more pleasant.
2. Panama
Among the best countries for American expats Panama is one of them. Because it is so close to the United States, many Americans chose Panama as a vacation destination. The same privileges and amenities are available to them in Panama as they would expect to find elsewhere. Additionally, Panama has a relatively inexpensive cost of living.
Both expats and retirees from the United States have long preferred Panama. A warm tropical environment, breathtakingly beautiful beaches, and a relaxed yet active style of life can all be found in this Caribbean paradise.
For Americans, moving to Panama is incredibly simple and rewarding. Geographically and culturally, it is close by. The US dollar is the accepted currency, English is widely spoken, and an established expat community exists.
Furthermore, with literally hundreds of various visa schemes to suit any person's condition, Panama is one of the easiest countries to obtain long-term visas and permanent residency status in. The most well-known is the Visa Pensionado, which is intended primarily for pensioners but is accessible to persons of all ages.
Read Also: List of 10 Toughest Exams in the World
 3. Costa Rica
This is another country on the list of best countries for American expats. Costa Rica, a sunny country in Central America, consistently ranks high on International Living's list of the best places to retire. It earns the top slot this year after being third in 2020!
With around 25% of its area being made up of protected national parks, it is renowned for its natural beauty and wide variety of fantastic climates. It is also quite livable, offering top-notch, reasonably priced healthcare and education, welcoming residents, and all of the amenities you would anticipate from a first-world country at a lower price.
As a result of its neutrality, political stability, and tranquil society, Costa Rica is frequently referred to as the "Switzerland of Central America."
The World Economic Forum lists Costa Rica as one of the happiest nations in the world. The country's stunning beaches, scenic rainforests, steadfast democracy, and educated populace are cited in the report as contributing factors to its unusually high quality of life.
In 1948, they entirely disbanded the army rather than investing all of the funds in healthcare and education. Costa Rica is among the safest nations in the world and is likely the safest in all of Latin America.
According to the World Health Organization, Costa Rica has the 36th-best global health care system and the greatest one in Central America.
In comparison to the US, getting residency in Costa Rica is fairly affordable. In Costa Rica, a couple may easily subsist on $2000 to $3000 per month.
4. Portugal
Portugal is name one of the best countries for American expats. 2020's Global Retirement Index, which is relevant to retirees and expats alike, placed Portugal at the top.
Portugal is a popular location for American expats because of its mild climate, untamed beaches, golf courses, natural beauty, and affordable cost of living.
One of the most cheap nations in Western Europe is Portugal. US expats will notice a significant decrease in their living costs. Depending on where they choose to live, a couple can get by in Portugal on anywhere from $1,500 to $2,500 a month.
Portugal, the birthplace of Fado music, offers a warm, sunny climate with stunning Mediterranean coasts in addition to economical benefits.
Portugal also provides high-quality services and amenities, along with efficient healthcare and educational institutions. In these turbulent times, more expats are opting to relocate here since it is a safe and peaceful place to live in.
Portugal's Golden Visa program makes it easier to move to Portugal than most other nations in the same league by making it one of the easiest countries in Europe to obtain long-term residence permits and visas.
5. New Zealand
This one of the country on the list of best countries for American expats.  Imagine living in a place where you could explore the areas where Lord of the Rings and The Hobbit were filmed, learn about indigenous culture directly from the Mori, trek to waterfalls and active volcanoes, and that's just the North Island. A three-hour boat ride away, the South Island is home to some of the best ski slopes in the world, spectacular glaciers, large wine districts, and ancient forests.
If you are between the ages of 18 and 30, apply for a Working Holiday Visa when they become available again, remain for a year, and work odd jobs in the tourism, hospitality, and agricultural industries. Your income will be used to try skydives or other heart-pounding activities in the nation that created bungee jumping.
6. South Korea
South Korea is one of the country on the list of best countries for American expats. South Korea's moment isn't going anywhere anytime soon, thanks to the persistent appeal of K-pop, K-dramas, K-beauty, and K-style. Americans frequently relocate to Seoul, a sprawling metropolis where public transportation is easy, the shopping and street cuisine are world-class, and drinking is a popular hobby. Soju can be found in the streets far into the morning thanks to open-container laws.
The country as a whole is mountainous and contemporary, with some of the world's fastest Wi-Fi speeds (though online censorship is real, so have a VPN handy). Without a roommate, housing costs can be high, but otherwise, living expenses are surprisingly modest.
7. Germany
This is one of the best countries for American expats. Weary Americans can find schnitzel, cheap wine and beer, the Autobahn, and much more in Germany. It's an ideal destination for weekend vacations because it's right in the midst of the continent. Munich serves as a gateway to the Alps and provides access to big international corporations. Additionally, Berlin's multicultural melting pot attracts both ambitious techies and free spirits thanks to its affordable cost of living, famed nightlife, and thriving startup scene.
Ze Germans adore paperwork; although Americans just need a three-month visa to visit the country, moving into a new job involves mountains of paperwork. Simple actions like opening a bank account or purchasing a phone have their own paper trail. Finding a place to call your own is particularly difficult in Berlin, where you must compete with 20 other applicants by showing up to apartment viewings.
8. Spain
This is another country on the list of best countries for American expats.  George Orwell once observed, "I would rather be a foreigner in Spain than in most countries." How simple it is to meet people in Spain! Spain has long been a sanctuary for American escapists like Orwell and Hemingway thanks to its dazzling weather, boundless beaches, laid-back culture, and affordable excellent wine. And it's probably never been simpler to live the good life.
Spain is one of the most economical nations in Europe, but it also has a high unemployment rate, so don't hold out much hope for employment there. However, the Spanish government does provide a self-employment visa, which is ideal for independent contractors and digital nomads who travel to cosmopolitan centers of fashion and technology like Barcelona or seek refuge in idyllic coastal enclaves like the Canary Islands. Although applying for a work visa is difficult, it has significantly fewer restrictions than in some other EU nations and permits travel within the entire Schengen region of Europe for one year.
9. Ghana
Another country on the list of best countries for American expats is Ghana. Members of the Black Diaspora are lured to Ghana's stable economy, tropical climate, and substantially lower cost of living as a way to escape the stress and violence of racism in the US. From $145 per month for a two-bedroom apartment to $700 per month for a three-bedroom house with security, rents in Accra, Ghana's cosmopolitan metropolis, are affordable.
There are many economic opportunities and English is the primary language, however Ghana's infrastructure is unreliable like that of many underdeveloped nations. Accra's traffic jams are comparable to LA's, and power outages are frequent. Obtaining any official document necessitates a great deal of patience, despite the Ghanaian government's initiative to expedite citizenship for African Americans. But if you can get over these barriers, a seasoned expat community will be waiting to welcome you with happy hours, networking opportunities, and social support organizations like the African American Association of Ghana and the Diaspora Africa Forum.
Link To American Expats Website
10. Vietnam
This is one of country on the list of best countries for American expats. One of Southeast Asia's economies that is expanding the fastest is Vietnam, which also boasts a burgeoning middle class, low crime rates, and a respectable standard of living. Americans may live comfortably here for less than half the cost of the average home; large one-bedroom apartments in vibrant, culturally rich cities like Ho Chi Minh City and Hanoi cost less than $700, while a delicious bowl of pho costs only $2.
A thriving community of digital nomads makes use of dependable high-speed Wi-Fi to work remotely, stay put to tutor English, and visit a long list of amazing domestic attractions, from the stunning rice terraces of Mù Cang Chi to the pristine beaches of Ph Quc. The price for eating outrageously well and engaging with Vietnam's friendly, open culture is traffic, smog, and constantly shifting visa regulations.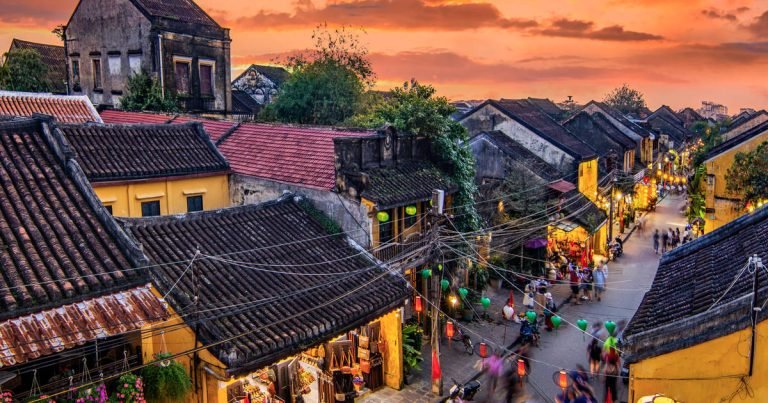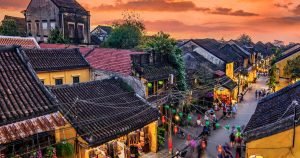 11. Uruguay
On our list of the best countries for American expats, Uruguay is also included.
The governmental system of Uruguay is effective, there is little corruption, and there are progressive LGBTQ laws and attitudes.
The nice locals are universally regarded as the best aspect of living in Uruguay among expats. Aside from the welcoming folks, it's a terrific area to live thanks to the nice weather, stunning beaches, and solid economy.
Uruguay is a sanctuary for American expats with a respectable standard of living. Native Uruguayans are a highly educated and hospitable group of people, but to get by in daily life, you'll need to be nearly fluent in Spanish since so few people speak English.
12. Canada
Canada is one of the country on the list of best countries for American expats. Over 10,000 Americans move north each year to settle in Canada using Express Entry, according to CIC news. The United States is actually the second most popular source country for immigrants using Express Entry.
Diversity, delicious food, low crime rates, top-notch public healthcare, a strong economy, an eco-aware population, ketchup chips, and, most significantly, more nature than you can possibly wish to see are all features of life in Canada.
You can travel the mountains, glaciers, beaches, and islands of Canada to ski, surf, kayak, dive, hunt, walk, or simply hibernate in a prairie home. Being an American even gives you the added benefit of avoiding culture shock and moving directly into cultural immersion because you are already familiar with the language.
Additionally, the work-life balance is better in Canada. According to a Gallup report, full-time employees in the United States work an average of 47 hours per week, compared to 40 hours per week in Canada.
However, Canadians are rather clannish when it comes to hiring, and the country's renowned for being livable cities are becoming absurdly pricey.
According to thrillist, Canada prefers your foreign-born skills to "Canadian experience," whatever that may be. Additionally, the woods can feel lonely during the lengthy, gloomy winters, but the legality of cannabis helps.
Read Also: 5 Free Nursing Schools that Charges Zero Tuition
13. Georgia
Another Country on the list of best countries for American expats is Georgia. As travelers can stay for up to a year on a tourist visa, the Republic of Georgia is already among the greatest nations in the world for digital nomads. The "Remotely from Georgia" program, which permits remote workers earning at least $2,000 per month to live in the nation for a whole year, has just further loosened the government's visa restrictions.
Georgia is popular among Americans for various reasons. However, the obvious draws are Tbilisi's boisterous and rakish nightlife, khachapuri, and the spectacular climbs in the Caucasus foothills.
You will survive in Georgia on a continuous diet of organic stews, herby salads, and orange wine (wine-inclined countries usually sprout fabulous veggies). Georgia is also quite inexpensive: The majority of foreigners in Tbilisi rent well-furnished homes for $700 a month or less.
SEE ALSO:
Trust you found our article on Best Countries For American Expats In 2023 helpful. follow our website for more interesting articles.