Numerous students choose to pursue a bachelor's degree in the arts each year, making it one of the most popular undergraduate degree options. You can choose from a wide variety of disciplines to specialize in the program, and you can further your career by choosing to earn a master's degree.
Students receive an overview of a wide range of topics, from Economics and Linguistics to Social Sciences and Finance, which enables them to understand the broad scope of this stream.
However, it is crucial to be aware of the main Art stream disciplines you can select before choosing a degree program.
So, here is a blog that will clarify the key ba subjects & specializations various courses to aid students in understanding the various ideas and disciplines that make up the extraordinarily wide-ranging area of arts.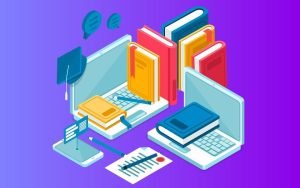 About the BA Course
Bachelor of Arts (BA) is the full name of the undergraduate degree that is granted in the field of Liberal Arts or specializations in the Humanities or Social Sciences.
The typical length of the curriculum is three years, during which time students primarily study a variety of courses, including history, political science, psychology, sociology, and philosophy, among others.
Although the curriculum typically lasts three years, it may extend up to four years in several nations. After graduating, there are countless jobs and courses available to increase one's expertise.
Read Also: 10 Free Boarding Schools For Low Income Families
List of BA Subjects
The field of bachelor of arts is fairly vast. The basic and elective subjects can therefore differ from one specialization to the next. The most popular BA subjects are listed below:
English
Sociology
Journalism and Mass Communication
Philosophy
Psychology
History
Political Science
Education/Physical Education
Journalism
Social Work
Environmental Sciences
Fine Arts
Archaeology
Anthropology
Language Course
Media Studies
Religious Studies
Public Administration .
Law
Statistics
Functional English
List of BA Courses
One can pursue a BA degree in a wide range of specialisations because the studies in the Arts stream are multidisciplinary. Here are some of the subject areas covered by Bachelor of Arts programs in India before we move on to a detailed discussion of some of the BA subjects:
BA English
BA English Literature
BA Fine Arts
BA Psychology
BA Archaeology
BA Social Work
BA Rural Studies
BA Music
BA History
BA Communication Studies
BA Economics
BA Sociology
BA Philosophy
BA Political Science
BA Journalism and Mass Communication
BA Geography
BA Theology
BA Anthropology
BA Biomedical Sciences
BA Public Administration
BA LLB
BA Home Science
BA Physical Education
BA Functional English
There are similar degree programs in Hindi, Spanish, French, Russian, Japanese, and other languages, literature, and linguistics.
Note:
In Indian universities, a BA can be pursued as either a general program including topics in the arts and humanities or as a BA Hons, which focuses on a particular area of study. Examples of such specializations include BA Hons in English, Economics, Political Science, etc.
Recommended
List of BA Courses with Different BA Subjects
The disciplines that are offered in BA differ depending on the programme. However, this program often covers a few important fields. Following is a list of the main Bachelor of Arts courses you will take, along with the BA disciplines you will be studying.
English BA Subjects & Specializations
Nineteenth-Century European Realism
Literary Criticism
World Literature
American Literature
European Classic Literature
Postcolonial Literature
Literature and Cinema
Indian Classic Literature
Modern European Drama
British Literature
Post World War II
British Romantic Literature
English Poetry: The Pre- Romantic to the Victorian
Women's Writing Literary Theory
English Drama: Elizabethan to Victorian
Economics BA Subjects & Specializations
Introductory Microeconomics
Introductory Macroeconomics
Introductory Econometrics
Mathematical Methods for Economics
Development Economics
Read Also: 7 Cheapest Universities in Finland for International Students
Psychology BA Subjects & Specializations
Development Psychology
Educational Psychology
Social Psychology
Industrial Psychology
Psychopathology
Guidance and Counselling
Project work
Field Work
Forensic Psychology
Environmental Psychology
Sports Psychology
Geography BA Subjects & Specializations
Analytical Physical Geography
Cartographic Techniques
Oceanography
Environmental Geography
Spatial Dimensions of Development
Evolution of Geographical Thought
Social Geography
Disaster Management
Regional Planning: Case Studies
Geographical Information System
Rural Development
BA subjects & Specializations Sociology Subjects
Introduction to Sociology
Economy and Society
Gender Sensitisation
Methods of Sociological Enquiry
Religion and Society
Sociological Theories
Gender and Sexuality
Techniques of Social Research
BA Subjects & Specializations Anthropology
Human Genetics
Introduction to Social Anthropology
Introduction to Biological Anthropology
Primate Biology / Cell Biology
Anthropology of religion, politics & economy
Biostatistics and Data Analysis
Biological Diversity in Human Populations
Human Ecology: Social and Cultural Dimensions
Genetics & Genomics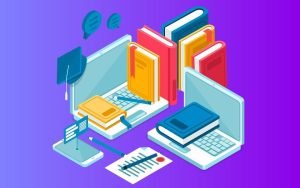 BA Kannada Subjects
History of Kannada Literature
Old and Medieval Kannada Literature
Cultural History of Kannada
Kannada Folk Literature
Traditional Kannada Grammar
Linguistics
Modern Kannada Literature
English, language, and linguistics BA Subjects & Specializations
The scientific study of language is known as linguistics, and it is a significant field within the Arts stream. In addition to linguistics, literature and language are essential BA courses that can change depending on the language you have chosen, such as English, Spanish, French, Urdu, Arabic, Persian, Russian, Mandarin, Japanese, etc.
The main objective of any BA program with a modern language emphasis is to examine the nuances of languages. For instance, the subjects covered in the BA in English Literature primarily focus on the history of the language as well as the literary contributions of a wide range of authors and poets. In addition, after receiving a BA in English, you could even pursue an MBA!
History BA Subjects & Specializations
Another well-known curriculum that is a top pick for students looking to earn an Arts degree is BA History, which covers the study of human history from the dawn of civilization to the present.
The most important historical occurrences from American, African, European, and Asian history are typically covered. You can enroll in an MA in History program to expand your understanding in this area. The following is a list of important BA courses that are essential to the curriculum:
World History
Economic History
Ancient History
Art History
History in Practice
Defining Digital Humanities
Read Also: Johns Hopkins University Scholarships for International Students | Apply Now
BA/BA [Hons] in Fine Arts
Another popular area of study for BAs is fine arts, which includes the study of art history. You will learn about the development of Indian art throughout its history in the BA courses offered through this program in India.
The study of art history as well as various artistic endeavors, primarily in the fields of writing, performing arts, and visual arts, are included in its variation known as a Bachelor of Fine Arts abroad.
Fine arts is distinct from Applied Arts or Humanities because it places a strong emphasis on the artistic side of the humanities and is preferred by those who want to study famous artists and historical periods in the context of their cultures and backgrounds.
Economics BA Subjects & Specializations
The BA in Economics with Honors degree focuses on the two main conceptual bifurcations of economics, namely macroeconomics and microeconomics, and deals with the study of optimal resource utilization.
In addition to examining how economies work and the many types of financial markets, it also examines current economic trends. Under the specialization of Economics, the following BA courses are available:
Statistical Methods for Economics
Introductory Econometrics
Introductory Macroeconomics
Banking Economics
Labour Economics
Agricultural Economics
Managerial Economics
Business Economics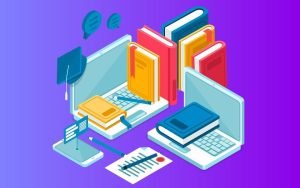 Journalism BA Subjects & Specializations
The best option for you if you want to learn more about the news media and start a career in journalism is a BA in journalism. The undergraduate curriculum, which typically lasts three years, gives students knowledge of how print, broadcast, and web journalism operate.
Additionally, it offers a wide range of electives, giving students the chance to polish their news reporting, writing, and multimedia skills. These electives include photojournalism, new media, multimedia journalism, etc.
Examine the following list of BA majors with journalism as their primary concentration:
SEE ALSO:
Trust you found our article on 10 Cheapest Short Courses Online with Certificates in Malaysia helpful. follow our website for more interesting articles.