Introduction to Cisco's New Certification System in 2020:
About the new Cisco certification system in 2020, everyone must have some understanding of it. In the new Cisco certification system in 2020, CCNA certification no longer distinguishes multiple directions but is collectively called CCNA, and CCDA certification is renamed: CCNA Devnet.
CCNP certification no longer needs to take the CCNA exam first. The CCNP exam has changed from the previous 3 exams to the 1+1 mode, namely: one core exam (300-401 and CCIE EI certification same written exam) and one elective exam. CCIE RS certification becomes CCIE enterprise infrastructure certification;
CCIE Wireless certification changes to CCIE enterprise wireless certification; CCIE exam mode changes to: written test (300-401 and CCNP certification core exam are the same as written test) + design (3 hours) + deployment optimization (5 hours); CCIE re-certification time becomes 3 years.
The above content is the main content of the new Cisco certification system in 2020. The new CCIE certificate will be very valuable, requiring engineers to be professional in one direction and proficient in many directions.
It not only requires network engineers to have traditional after-sales implementation technology ability but also have a certain network programming and scripting language ability, it tests the ability of network engineers in all aspects, which also brings some inspiration to industry practitioners, how to become an excellent network engineer.
Read also: Understanding Scholarships Benefits and Types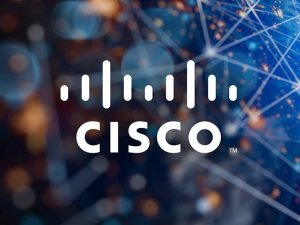 First of all, it needs to be clear that the competitiveness of traditional learning routing and switching knowledge is far from being enough to help us truly stand out. Network engineers need to learn more new technologies to improve their competitiveness;
in addition, the knowledge of CCIE engineers in the future will be more comprehensive, requiring engineers to be proficient in traditional underlying traditional networks, SDN, as well as automated operation and maintenance and network programming, which will serve as auxiliary means to assist engineers in dealing with increasingly complex network environments;
finally, because the content upgrade rate is as high as 40%, engineers who have studied the network in a complete system will not only be limited to after-sales and pre-sales engineers in the future, but also can carry out other work such as R&D and design.
Read also: 10 Low Cost Boarding Schools For Troubled Youth and Teens
Studying is a very important thing, but no matter how much emphasis is placed on studying, it will be superficial on paper, and if you know nothing about it, you must practice it. If you just get a paper certificate by rote memorization, it doesn't make much sense.
Excellent engineers, in the end, have to go through a long period of practical engineering experience to fully transform what they have learned, improve their abilities, and truly reflect the value of the certificate. Therefore, the certificate is only a stepping stone that plays a supporting role. After getting the certificate, only by using it flexibly and learning more can you become better and succeed.
Read also: Discover 11 Cheapest Universities in Florida for International Students
Of course, in the learning process of SPOTO, you can learn not only knowledge, but we will also teach you how to apply theoretical knowledge to practice. In addition, there are some precautions for the transition of the exam before and after February 24, 2020. We will not repeat them here. For details, you can contact us directly. Everyone's situation is different. Teachers in SPOTO can give you a targeted answer.
For more questions, welcome to consult SPOTO!
Read also: Discover 9 Cheapest Universities in Toronto for International Students
SEE ALSO:
Trust you found our article on the Introduction to Cisco's New Certification System in 2020 helpful. Follow our website for more interesting articles.