Providing these list of scholarships for black students is for the fact that majority of prospective college students are concerned about affordability, and here we have the most affordable of all the top Scholarships For Black Students available. Sadly, there is a significant racial difference in the financial aid and support provided to Black and African American students. Significantly, Black students borrow more federal loans than White students to attend four-year institutions.
Also, black students rack up more debt than their white counterparts. These figures highlight the significance of scholarships for Black students. Financial aid for Black students can reduce their reliance on debt and balance the expense of a college education.
Fortunately, there are several scholarships and financial aid alternatives available to help Black and African American students graduate and get degrees. Many organizations provide Black women and STEM students with even more specialized scholarships.
Read Also: Best Law Schools In Korea in 2023 | Scholarships Hall
List Of 10 Best Scholarships For Black Students
From Here Is The List Of Scholarships For Black Students
1. The Soule Award
On the first list of the scholarships for black students we have The The SOULE Foundation which provides numerous scholarships for black students, the majority of whom are minority high school graduates currently enrolled in American post-secondary institutions.
To support eligible students in pursuing an undergraduate or graduate degree, the grant offers up to $5,000. The SOULE Foundation is providing the scholarship, which is intended to create an opportunity to encourage, develop, and advance the educational pursuits of young people of color. If the scholarship has been granted, you must have to attend the Soule Foundation Gala and be available for a photo/video session.
2. The Ron Brown Award
The Ron Brown Award is one of the scholarships for black students which provides numerous scholarships for black students, including this one. Black or African-American U.S. citizens or lawful permanent residents who are now high school seniors or graduates are eligible for the program.
Consider applying for this scholarship if you're also interested in global entrepreneurship and/or community involvement. They are committed to helping African Americans who value their communities and have intellectual prowess.
Each year, the fund provides $40,000 in scholarships to 45–50 students, with each recipient receiving $10,000 over the course of their undergraduate studies. Individuals who get them must enroll in U.S. four-year universities that are accredited. Transcripts, two letters of recommendation, and two 500-word essays are required for application.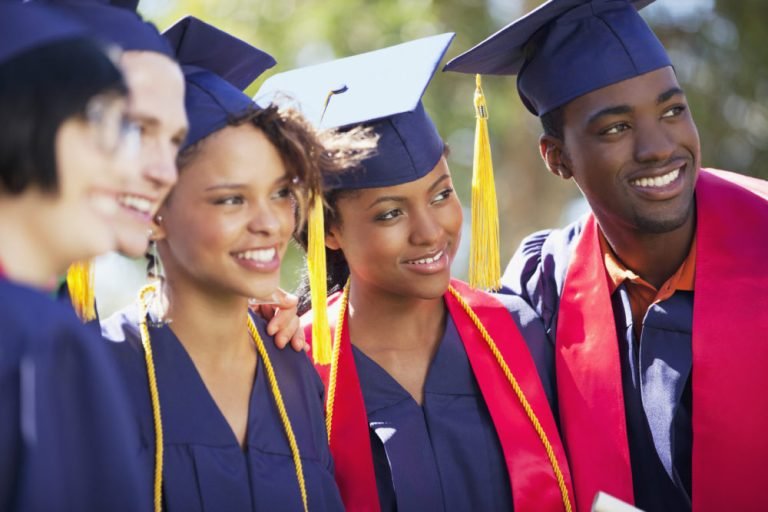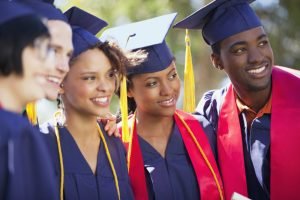 3. José E. Serrano Educational Partnership Program for Colleges Serving Minorities
This is the third on our list of scholarships for black students. The National Oceanic and Atmospheric Administration (NOAA) is offering a scholarship that is primarily available to students majoring in STEM fields at institutions that serve minorities.
Hispanic Serving Institutions, Historically Black Colleges and Universities, Tribal Colleges and Universities, Alaskan-Indian Serving Institutions, and Native Hawaiian Serving Institutions are a few examples of serving institutions.
The award's winners are chosen to participate in two paid internships throughout the summer. The entire money given out, which includes the cost of travel, conferences, allowances, and other expenses, is about $45,000. The National Oceanic and Atmospheric Administration (NOAA), a company whose mission is to better understand nature and contribute to its preservation, is providing the scholarship.
4. "Scholar Dollars" Essay Scholarship for Black Students
One of the "Scholar Dollars" awards given by Scholarships360 to black students. Their main objective is to assist students in reducing the expense of college for Black students.
This scholarship seeks to lessen your debt burden and free you from worrying about money. For greater financial flexibility, the scholarship gives a grant of $500. High school seniors, college freshmen, sophomores, juniors, seniors, and graduate students are all eligible for the scholarship.
Read Also: 10 Best Military Colleges In Georgia 2023
5. Chairish "Design Your Future" Scholarship
This scholarship is one of the best scholarships for black students. High school seniors, undergraduates, and graduate students enrolled in or seeking to enroll in a postsecondary institution are eligible for this award for black students. The program provides applicants a $2,500 award each year.
Underrepresented minorities and those seeking careers in design and engineering-related professions typically receive preference. The scholarship is financed by Chairish, an online marketplace for vintage home decor items.
Open to college students who have a passion for design and wish to pursue a career in it. To fund your journey, you should apply. Seniors in high school, first-year college students, second-year college students, senior college students, and graduate students are all welcome.
6. The APF Queen-Nellie Evans Award
At the sixth top rated of all the scholarships for black students, we have the APF Queens-Nellie Evans Award. Minority graduate students with financial challenges and a commitment to reducing social injustices are eligible for this fellowship for black students. The total money given to qualified candidates is $4,000.00.
The American Psychological Foundation is offering this scholarship to graduate students from underrepresented minority groups who are dedicated to enhancing communities of color, particularly those of African origin.
Minority graduate students participating in accredited master's or doctoral programs are also eligible for the scholarship. Graduate students and early-career psychologists are supported by grants from the American Psychological Foundation.
This fellowship is given to deserving candidates each year to assist in covering the cost of their graduate studies with an emphasis on reducing inequality and problems that negatively affect communities of color.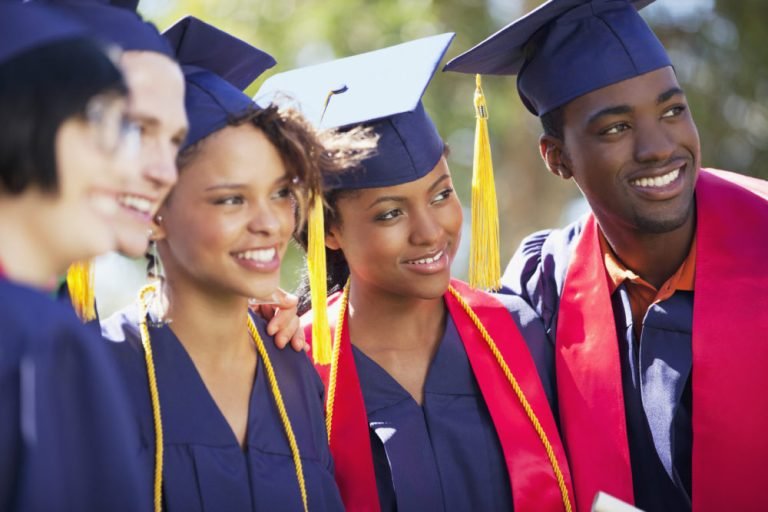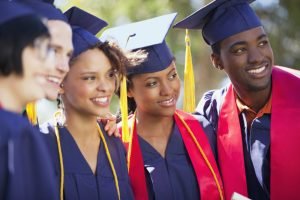 7. Fredrick Douglass 200th Anniversary Scholarship Initiative
This is the seventh on our list of scholarships for black students. Seniors with demonstrated financial needs who attend an accredited HBCU and have a minimum GPA of 3.5 are eligible for this scholarship. Each applicant receives a $10,000 reward in total.
This is one of the scholarships for black students that recognizes the value and obligation of assisting HBCU students who exhibit a love for learning.
Two outstanding HBCU seniors (one male and one female student) who have excelled academically, exhibited great leadership qualities, and have unmet financial needs will each receive a $10,000 grant as part of the program.
8. Gates Scholarship
The Gates Scholarship makes up our eighth list of the scholarships for black students. It is one of the high school seniors who are African-American, American Indian/Alaska Native, Asian & Pacific Islander American, and/or Hispanic American Amount scholarships for black kids.
The scholarship offers complete reimbursement of all expenditures not covered by financial aid through The Bill & Melinda Gates Foundation. The scholarship pays for any educational expenses a student incurs that are not already covered by financial aid as well as the expected contribution from their family (EFC).
You must have a stellar academic record, have leadership qualities, and possess exceptional personal achievement abilities in order to be considered. The award is dedicated to assisting minority students from low-income families to reach their full potential. Also, the grant is only available to low-income, minority students who have excelled during their high school careers. Seniors in High School Only.
Read Also: 3 Months Certificate Programs That Will Pay You Well in 2023
9. Awards from the NAACP
Of the many scholarships for black students, this one provides need-based and merit scholarships to deserving Black students pursuing undergraduate and graduate degrees each year.
They offer scholarships to graduating high school seniors as well as people just starting their careers in a variety of award amounts, academic interests, and ages.
You must be an African-American or a person of color and an active member of the NAACP to be eligible. Also, you must be accepted or presently enrolled full-time in a U.S. college or institution that is accredited.
Finally, in order to qualify for any applicable scholarships, you must be a graduating senior in high school, an undergraduate, or a graduate student. Also, you must have a 4.0 grade point average or higher.
So you can now see more reasons why this Scholarship Grant is indeed one of the bestscholarships for black students.
Recommended
10. General Scholarship from the National Black College Alumni Hall of Fame
This is one of the scholarships for black students dedicated to the academic growth and development of African-American undergraduate and graduate students enrolled in higher education institutions is the Hall of Fame.
With grants from its sponsors, this scholarship provides financial assistance. Students who meet the requirements typically get a reward of at least $1,000 (the amounts vary). Seniors in high school, freshmen, sophomores, seniors, and graduates at colleges are all eligible for the award. You must fulfill the requirements in order to be eligible. Please go to the scholarship for more details.
SEE ALSO:
Trust you found our article on List Of 10 Best Scholarships For Black Students follow our website for more interesting articles.