Have you been seeking clarity on how to get a full scholarship in Turkey? Read this article to the end to get all the details. Turkey is not merely popular in World Power Politics. The country has also established a center stage in education for others to imitate. Education in Turkey is one area in which the Turkish Government has invested a lot to make it of international level scholarship in Turkey.
A good number of Universities in Turkey are regarded among the top in the world. The Country also creates a place for multi diversity due to the number of international students that come to study in the country. The Country maintains an excellent standard of education which is also affordable. However, affordability for a good number of institutions relies on the courses and standards set there. While the cost of living and learning is low in some locations others, nevertheless, maintain a high rate. That is why it is essential for international students to avail themselves of the numerous Scholarship options for International Students in Turkey.
Our post today is focused on how to help students acquire full scholarships in Turkey 2023. This update is for you if you are a student searching for how to receive a full scholarship to study in Turkey 2022 or how to fill Turkey Scholarship Online Application. Our staff will also clarify the criterion needed for this Turkey Government Scholarship for International students.
Read Also: 10 Free Boarding Schools For Low Income Families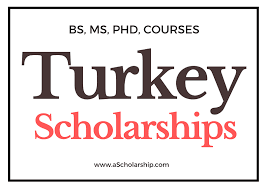 How to Get a Full Scholarship in Turkey 2023
Turkey is steadily moving up the global power hierarchy. The nation has been a significant player in world affairs and has developed economically to become a leading power in Europe. Because of this, they frequently make investments in fields like education that guarantee the future of a country. You must have a strong educational background in order to qualify for Turkey Government Scholarships for International Students.
Read Also: University of Washington Review – Programs, Admission & Scholarships
The government makes significant investments in young people who have demonstrated the ability to succeed regardless of background, color, or religion. The Turkish government is therefore seeking for you if you possess all the attributes or any unique innovative skills required in this modern age. Joining a group of like-minded international students can also help you obtain a full scholarship in Turkey. Either online or in your immediate vicinity could be the source. You are given possibilities that match your area of interest through these associations.
Turkey Scholarships 2022/2023 are fully sponsored in a sizable number of cases. Please carefully study the prerequisites listed below as they will assist you in the application process.
Turkey Government Scholarship for International students
The Turkey Government Scholarship for International Students is the scholarship we'd like to highlight today. The Scholarship aims to support the education of deserving students who have demonstrated potential for success. It offers funding for all levels of education in Turkey. the levels of undergraduate, graduate, and research.
You might find it interesting to know that almost all Turkish universities are taking part in the 2022–2023 Turkey Scholarship. There are no course exemptions in this program; all courses are included.
Recommended
Conditions for Scholarships
All students from around the world are eligible to apply for the Turkey Scholarship online.
For those interested in graduate scholarships, they must have a B.Sc. certificate.
The application would also be well-received by academicians and researchers.
Along with demonstrating financial need, having a strong academic record is a requirement for this scholarship.
Applicants who are already receiving a scholarship in Turkey are not eligible.
In addition, candidates must not be older than 21 for undergraduate programs, 30 for master's programs, and 35 for doctoral programs.
Read Also: About University of Chicago | Review, Programs & Scholarships Tuition, Admission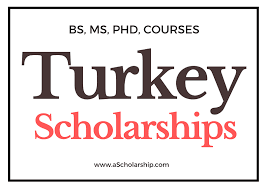 Scholarly Value
For those who cannot speak Turkish, the officials said that applicants will finish a one-year Turkish language course. Bachelors will earn 800 TL per month, Masters 1,100 TL per month, and Ph.D. recipients 1,600 TL per month in living expenditure stipends.
In addition to receiving the entire tuition, the chosen candidates would also receive free housing, a single return aircraft ticket, and health insurance. The 2022–2023 Turkey Scholarship would be dispersed over the length of the program of study.
SEE ALSO:
Trust you found our article on How to Get a Full Scholarship in Turkey 2023 follow our website for more interesting articles.