What should I do to become a pilot after December 12th? If you want to become a pilot, you can enroll in how to become a pilot training program after you finish high school or pass the NDA exam to receive training as an Air Force pilot.
The primary prerequisite for becoming a pilot after your 12th grade year is having finished your 10+2 in science, but many pilot training institutes also admit commerce students.
In India, you must be at least 17 years old to pursue a career as a pilot, and you must also present a fitness and medical certificate.
This blog provides comprehensive information on how to become a pilot after completing grade 12 as well as the costs of training programs, prerequisites, eligibility requirements, top pilot training facilities both domestically and internationally, and the expected salaries of pilots in India.
Highlights
Entrance Exam                                               NDA Exam
Eligibility                                                       10+2 in Science (MPC)/Commerce
License                                                         Commercial Pilot License (CPL)
Salary                                                           2 Lakhs to 5 Lakhs
Fees of Pilot Training Courses                          15 Lakhs to 20 Lakhs
Types of Pilots                                               Airline Pilot, Commercial Pilot, Fighter Pilot, Charter                                                                       Pilot
Top Pilot Schools                                           Indira Gandhi Rashtriya Uran Academy, Bombay                                                                         Flying Club, Rajiv Gandhi Academy of Aviation                                                                           Technology, Madhya Pradesh Flying Club, National                                                                        Flying Training Institute
Who is a Pilot?
Pilots are highly skilled individuals who undergo extensive training to operate various types of aircraft. For various types of aircraft, there are many specialist courses available.
In addition to learning how to fly several types of aircraft, including passenger, cargo, and mail aircraft, pilots are also in charge of maintaining the internal workings of the aircraft.
Depending on the streams and disciplines that candidates choose to study, there are various sorts of pilots.
Pilots who transport passengers on commercial aircraft operated by private airlines are referred to as airline transport pilots.
Private pilots are preferred by those who can afford a private jet and need someone to fly them anywhere they need to go whenever it is necessary.
Sport Pilots: Sport Pilots are required to fly at altitudes below 10,000 feet and typically stay inside predetermined boundaries.
Flight instructors are employed by a training facility where they teach other aspirant pilots how to fly.
Air Force Pilots They are skilled at operating the armed jets and are employed by the defense ministry after receiving their training from the nation's air force.
Criteria for Qualification on how to Become a Pilot
You must meet the eligibility requirements established by the institute or academy in order to enrol in any of the Aviation courses. The following are the qualifications to qualify as a pilot in India after the 12th grade:
To start training, you must be at least 17 years old.
You must have achieved a 50% grade point average in 10+2; however, this varies depending on the institute.
You must have completed intermediate-level coursework in the MPC subjects—Math, Physics, and Chemistry—as well as English.
If you are a student who does not study science, you can complete the necessary coursework through the National Institute of Open Schooling or as a private candidate through the appropriate state board.
A medical certificate obtained by the authorized authorities is required.
Read Also: Cheapest Universities in Kuwait for International Students
Step-by-Step process of becoming a Pilot in India?
Let's first give you an overview of the two methods you can take to become a pilot in India, which are as follows, before giving you a thorough guidance on how to do so after the 12th grade:
Civil Aviation
To follow this path to becoming a pilot, you must obtain a commercial pilot certification from a recognized organization, in India that would be the Directorate of General of Civil Aviation.
You will be flying a specific aircraft for an airline as a commercial pilot. Many training academies around the world offer a variety of programs in commercial pilot training, and the main requirement for eligibility is that the student have completed their 10+2 in the science stream from an accredited educational board [more on this in the next section].
You should take into account the following list of the best flying schools worldwide:
CAE Oxford Aviation Academy
Flight Safety Academy
Pan AM International Flying Academy
Singapore Flying College
CTC Wings, Europe
Indian Defence Forces (Air Force)
The Airforce route to becoming a pilot is the best one for you if you want to pass the competitive entrance tests for the Indian Defense Forces.
The National Defence Academy, Khadakwasla, provides three years of training for the applicants who made the short list after the tough admissions process. The application process to join the Indian Defense Forces is as follows:
Pilot Entrance Exam After 12th
In India, the NDA Exam is the pilot entrance examination taken after grade 12. You can join the IAF's flying branch if you pass the NDA exam.
It is a math-based exam with a general ability component that includes the primary disciplines of English, Geography, History, General Knowledge, Physics, Math, Chemistry, and Current Events.
SSB Interview – There are two stages of the interview on how to Become a Pilot:
A picture perception and discussion test and an officer intelligence test
A psychologist first administers psychological exams, then conducts group exercises, followed by an individual interview.
Pilot Aptitude Test
consists of written and automated examinations to evaluate the candidate's instrument reading skills as well as their mental fortitude and their capacity to work effectively under a variety of conditions.
To be considered eligible for the flying branch, you must pass this test on your first try. If you fail, you will not be allowed to reapply.
Medical Examination
Examining the candidate's height, weight, and vision in great detail.
Requirements
One eye has 6/6 vision, the other 6/9. (Hypermetropia correctable 6/6
152 cm in height and a matching weight.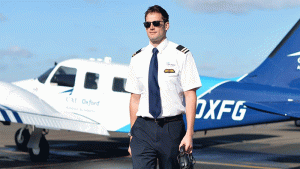 Step-by-Step Process of how to Become a Pilot after 12th
Stage 1: Pursue a Bachelor's Degree
A commercial pilot often only needs a high school education or its equivalent, whereas an airline pilot is required to have a bachelor's degree in any field. Some of the flying schools are a part of 2-4 year colleges or universities that are recognized by the Federal Aviation Administration and offer the appropriate aviation or aeronautics degree (FAA).
Pilot Courses after 12th
Another option for becoming a pilot after your 12th grade year is to enroll in a Commercial Pilot Training [CPL] program. To qualify for this, you must pass the institute's prescribed entrance exam, interview, and medical examination.
After the 12th grade, the cost of a pilot training course can range from INR 15 to 20 lakhs, and it may go up if you want to study abroad. Following the 12th grade, these are the best institutions offering pilot training courses:
Indira Gandhi Rashtriya Uran Academy
Bombay Flying Club
Rajiv Gandhi Academy of Aviation Technology
Madhya Pradesh Flying Club
National Flying Training Institute
Through NDA Exam
If you want to become a pilot after graduating from high school in India, you should take the highly sought-after NDA exam. After finishing the three-year program, you must also attend flying lessons. You will then function as a permanent commission officer.
Other Essential Details on How to Become a Pilot After 12th:
It is necessary to clear the class 2 medical of DGCA
Join an aviation institute
Fly at least 200 hours
Clear the exams
Get the CPL certificate
Read Also: 100 Branches of Biology From A to Z
Stage 2: Get the Flying Experience
If you want to become a pilot, you must complete a minimum amount of flying training hours in order to obtain a license. The intended sort of pilot program will determine the number of training hours.
For example, 250 hours of flight time are required for a commercial pilot's license, and 1,500 hours are required for an airline pilot. While formal schooling gives you a foundational understanding, you can hire a personal instructor or even enlist in the military for exposure to obtain more in-depth knowledge and experience.
Stage 3: Earn a Pilot's License
The first step is to accrue the required amount of flight hours, followed by a written evaluation demonstrating your flying skills and passing the physical examination.
The key is to be assured and organized. The Civil Aviation Authority (CAA) in each nation issues the following list of important pilot licenses:
Private Pilot License (PPL)
Commercial Pilot License (CPL)
Airline Transport Pilot License (ATP)
Multi-crew Pilot License (MPL)
Commercial Multi-Engine Land (CMEL)
Certified Flight Instructor (CFL)
The FAA oversees certification in the US, whereas Transport Canada is responsible for licensing in Canada. The National Aviation Authority issues licenses in the majority of European countries, including the UK, Switzerland, Greece, France, and many others.
Furthermore, the age requirements for a license differ depending on the type of pilot you want to be.
Student Pilot License – 16 years
Private Pilot License – 17 years
Commercial Pilot License – 18 years
Stage 4: Complete Additional Training and Tests
As a condition of employment, several airline firms demand that pilots pass aptitude and psychological examinations. Pilots must complete additional training and flight hours after being hired in order to become comfortable handling the challenges of being a co-pilot.
When planning to work for a major airline in the future, gaining prior experience with a minor airline is usually advantageous.
Stage 5: Advance as an Airline Pilot
The ability to advance from the rank of pilot to that of captain entirely depends on seniority and background. To gain more flying ratings, you must pass additional FAA written and practical tests. You can keep learning and investigating how the market is changing.
The International Federation of Airline Pilots Associations (IFALPA) and the Aircraft Owners and Pilots Association (AOPA) both offer instructive seminars and webcasts for learning and development.
Link To How TO Become a Pilot Website
Recommended
Where to Pursue Pilot Courses after 12?
The following are a few of the highly regarded institutions, universities, and academies that focus on teaching the fundamental and technical abilities necessary to launch a successful career as a professional pilot:
Purdue University
University of North Dakota
Ohio State University
San Jose State University
Embry Riddle Aeronautical University
Academy College
Hallmark University
Spartan College of Aeronautics and Technology
Rio Salado College
Heroism Flight Academy
Flight Safety Academy
Singapore Flying College
CAE Oxford Aviation Academy
Best Indian Colleges
Here are some of the most prestigious universities in India where you can study and receive training to on how to become a pilot.
Indira Gandhi Rashtriya Uran Academy
Bombay Flying Club
Rajiv Gandhi Academy of Aviation Technology
Madhya Pradesh Flying Club
National Flying Training Institute
Ahmedabad Aviation and Aeronautics Limited
CAE Oxford Aviation Academy
Indigo Cadet Training Program
Government Aviation Training Institute
Puducherry Thakur College of Aviation
Government Flying Club
Orient Flying School
Institute of Aviation and Aviation Safety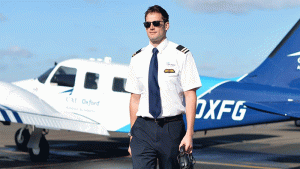 Types of Pilot Careers
Before we go into detail on how to become a pilot after December 12th, let's first comprehend the various categories of pilots that exist:
Airline Pilot –
A pilot is someone who is in charge of piloting the aircraft used by the airline to transport people and goods over longer distances on a set timetable throughout the globe. This is regarded as the best career option for pilots.
Regional or Commercial Pilot –
Regional airlines that travel shorter distances with passengers and cargo are operated by commercial pilots. Because it takes fewer overnight travels and keeps you closer to home, this vocation is preferred by younger hopefuls.
Corporate Pilot –
In order to facilitate the travel of corporate executives to meetings, a corporate pilot flies smaller corporate turboprops and jets for private businesses or individuals.
Fighter Pilot –
You will receive training to work for the Air Force or army, flying military aircraft and delivering military passengers and cargo, and you will also be known as a Military Pilot. Aerial combat is also a part of fighter pilot training.
Charter Pilot –
A charter pilot, sometimes known as a "Air Taxi," flies passengers to predetermined locations. You may run your own independent private charter business or just work for other charter airlines.
License to Become a Pilot
Small jets and private aircraft can be flown by someone having a private pilot license (PPL). They can't operate a commercial airplane. They are employed by the wealthy or the government as personal jet pilots.
At flying training facilities, instructors must hold a Certified Flight Instructor (CFL) License. They are the source of information for future generations.
After graduating from high school, the commercial pilot license is the most sought-after license to become a pilot (CPL). Only people with a commercial pilot license are allowed to pilot large airline commercial planes.
Benefits of a Career as a Pilot
Good Payscale: Pilots make a good living and can pursue their financial ambitions thanks to their high wages.
If you're paid well as a pilot, you can travel for free to places you've never been.
Pilots have a high demand because there is an increasing need for them.
Pilots have a lot to learn as the aviation industry is always evolving. Your ability to multitask is enhanced by this opportunity.
Non-financial Benefits: Pilots are eligible for a number of health benefits, free lodging, meals, and other expenses, as well as travel discounts for friends and family.
Because their work hours are flexible, pilots can travel in accordance with their needs and preferences.
Certifications to Become Airline Pilot
Aviation: Aircraft Ground Support Equipment
Security Operations, Processes & Strategies in Aviation
Aviation: Airline Customer
Cabin Crew Training
Service Course: Aviation Industry
UG Courses to Become Pilot
B.Sc. (Bachelor of Science) Aviation
BBA Aviation Operations
BBA Airport Management
B.Sc. (Bachelor of Science) Aeronautical Science
BMS in Aviation Management
B.E. (Bachelor of Engineering) Aeronautical Engineering
B.E. (Bachelor of Engineering) Aerospace Engineering
B.Tech (Bachelor of Technology) Aeronautical Engineering
B.Tech (Bachelor of Technology) Avionics Engineering
Read Also: Skills Criminal Lawyers Use Everyday
PG Courses on How to Become a Pilot
M.Sc. (Master of Science) Aerospace Engineering
MBA in Aviation
MSc in Aviation
M.Sc. (Master of Science) Aeronautical Science
M.E. (Master of Engineering) Aeronautical Engineering
M.Tech. (Master of Technology) Aeronautical Engineering
M.Tech. (Master of Technology) Aerospace Engineering
M.E. (Master of Engineering) Aerospace Engineering
M.Tech. (Master of Technology) Avionics Engineering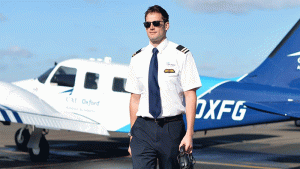 Skills Required How to Become a Pilot
Students need the following abilities on how to become a pilot in addition to academic knowledge to succeed as pilots:
Strong technical skills
Critical thinking and decision-making
Situational and environmental awareness
Good communication skills
The highly focused and disciplined personality
Striving continually for excellence
High-level flexibility
Mental stability and physical fitness
Good sense of teamwork
Inherent or learned leadership quality
Major Recruiters
Once you have finished the appropriate education and have gotten the necessary certification or licence, your thrilling career as a pilot will begin. Let's look at some of the top employers in this industry now that you are familiar with the route and know how to become a pilot after class 12th.
Air India
IndiGo
Air Asia
Spice Jet
Air India Charters Ltd
Alliance Air
India Jet Airways
Air Costa
Salary of Pilot in India
The sky is the limit for pilots in terms of assessing their financial returns in terms of income! Commercial pilots typically receive better pay packages than workers in all other job types.
One is qualified to pursue a profession as a commercial pilot in India after accruing 250 hours of flight time, and they can make a mind-blowing 1.5–2 lakh rupees per month. On the other hand, if you decide to join the Indian Air Force, your annual compensation might be in the range of 5-8 lakh rupees.
SEE ALSO:
Trust you found our article on How To Become a Pilot after 12th: Fees, Exam, Salary helpful. follow our website for more interesting articles.