From time to time we serve you articles on cheap universities around the world. Today we present to you 7 cheapest universities in Poland for international students. Poland society's education was the focal point of their rulers as early as the 12th century, and the Polish swiftly became one of Europe's most educated nations.
The Commission of National Education (Komisja Edukacji Narodowej), the world's first official ministry of education, was formed in 1773 by King Stanislaw August Poniatowski. In this article we are going to consider 7 cheapest universities in Poland.
Read also: Cheapest Universities in Ireland for international students
Why Study in Poland?
Poland's rulers made education a priority as early as the 12th century, and the country swiftly became one of Europe's most educated nations. In 1773, King Stanisaw August Poniatowski established the Commission of National Education (Komisja Edukacji Narodowej), the world's first formal ministry of education. In this article, we'll look at some of the cheapest universities in Poland.
Cost of Living in Poland
Without rent, a single person's projected monthly costs are $591 ($2,275z). On average, the cost of living in Poland is 39.71 percent lower than in the United States. The average rent in Poland is 52.94 percent less than in the United States.
What are the language requirements to study in a Poland?
Another advantage of Polish universities is that over 1000 of the country's courses are solely administered and taught in English in these cheapest universities in Poland x-rayed here. This is a significant benefit for overseas students because it decreases the time and effort required to learn a new language. To study in Poland in English, you will present a certificate in IELTS or TOEFL exam.
Read also: Cheapest Universities in UK for International Students
Cheapest Universities in Poland
This is one of the cheapest universities in Poland, a public research institution that was founded in 1945 but has roots dating back to the early 1800s. The University is located in the beautiful city of Wroclaw. This cheapest university in Poland was one of the first institutions of higher education in the country to commit to research. Over 28,000 students are presently enrolled at this low-cost university in Poland.
The university's academic profile includes ten major colleges of study that cover a wide range of topics. These faculties provide over 40 different degrees of study, with Polish as the primary language of instruction.
However, English is also employed as a language for international students' advantage, but this only applies to a few courses. Polish intensive language training is available. All degree levels, from undergraduate to doctorate research, are available, as well as short-term exchange courses.
University Tuition fees: From EUR 2700
This cheapest university in Poland has an acceptance rate of 30% for international students
The University of Warsaw is the second university on our list of the cheapest universities in Poland for international students.
The university, which was founded in 1916 and has over 55,000 students, is the country's largest.
Local and international students can choose from more than 50 fields of study, mostly in the human, social, and natural sciences.
It is unsurprising that the university is ranked among the top in the country due to its strong academic and research credentials.
Their Tuition fees: €2,500
Read also: Cheapest Universities in UAE for International Students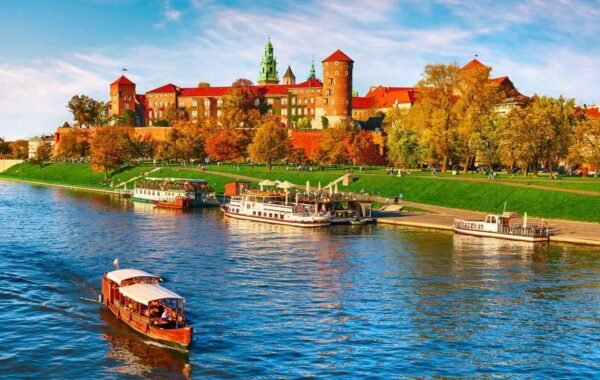 The third cheapest university in Poland on our list is the Adam Mickiewicz University, Poznan.
The acceptance rate is about 25% for International students.
The history of Adam Mickiewicz University, which is situated in the cultural center of Poznan in central Poland, stretches back to the early 17th century.
This cheapest university in Poland now has a total student population of about 40,000 persons, including over 9,000 international students.
The academic structure is made up of six primary academic entities divided into twenty faculties and a doctorate school. Students can choose from over 80 different degree programs.
Although Polish is the most common language of teaching for these degrees, lessons are also conducted in English.
Tuition Fees: €5,800
This Cheapest University in Poland is a public university in the northern Polish city of Gdansk. With nearly 30,000 students enrolled in programs ranging from undergraduate to postgraduate doctoral studies. Law, social sciences, biology and biotechnology, quantum physics, economics, and oceanography are among the most prominent disciplines provided. There are almost 200 specializations available in up to 80 different sectors.
The university is one of the greatest academic institutions in the country, and it attracts a huge number of international students each year because of its outstanding intellectual potential.
Their Tuition fees: From EUR 3500
Read also: Best country to study abroad for Indian students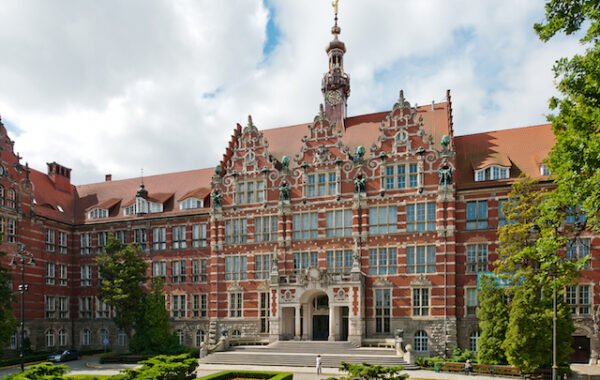 Their acceptance rate is about 13% with tuition fees Tuition: €6,500.
AGH Institution of Science and Technology is an exceptional technical university based in Krakow, one of the oldest and most historic cities in southern Poland. It was founded in 1919.
The institution was founded with a focus on metallurgy and mining fields at the outset.
The university's academic profile contains 15 core faculties that specialize in extremely particular disciplines of study, such as humanities, business, and energy computers, applied mathematics, and science, geoengineering.
With approximately 35,000 students, this cheap institution for international students is considered one of the largest in terms of the student population.
This university has an international student's acceptance rate of 20% with Tuition: from €10,000.
The Medical University of Gdask is the largest medical school in northern Poland.
In four faculties, the Faculty of Health Sciences, Faculty of Medicine, Faculty of Pharmacy, and the Intercollegiate Faculty of Biotechnology, it educates over 6,000 undergraduate and graduate students.
Premedical Courses, Medicine, Doctor Programs, Pharmacy Programs, and Nursing Programs are all taught entirely in English at the MUG. International students account for approximately 15% of MUG students and more than half of all international students in Gdask.
The campus has five dormitories with a total capacity of 1500 students. It has a students club called "Medyk".
Read also:10 Cheapest Universities in Spain for International Students
Warsaw's Kozminski University is Poland's "number one" private university and the greatest business school in Central Europe.
It is a Warsaw-based private business school with an international reputation. It's one of the cheapest universities in Poland
The only university in Central and Eastern Europe to provide bachelor's, master's, MBA, and doctorate degrees in business administration and finance.
Its Tuition fees: 3,961.03 Euro
Thanks for reading through our article on the Cheapest universities in Poland, see more cheap universities here.