Welcome to Scholarship  Hall 7 cheapest universities in Kuwait for international students. Kuwait is a Middle Eastern country known around the world for its rich tradition and culture. This makes it a very practical alternative for furthering one's education, especially since Kuwait's Ministry of Education has pledged to expand educational options in the country.
The country's vast petroleum sector offers it one of the most robust economies and a strong commercial edge in the Middle East, as well as providing students with a wide range of employment opportunities.
Despite the country's strong economic position in the region, it also has some of the most affordable educational alternatives in the region. The cost of living is quite low, especially when compared to other countries such as the United Arab Emirates.
In this post, we will discuss some of Kuwait's most affordable universities that are well worth considering.
Read also: Cheap Universities in Canada for International Students
What are the language requirements for studying in Kuwait?
Although Arabic is the official language of the country, English is taught in the majority of universities. Some colleges also need English proficiency as a condition of admission.
Can I get work part as a student
International students are unable to work while pursuing their studies due to visa constraints. Certain universities, on the other hand, offer work opportunities as part of their programs and courses.
What is the cost of living?
This is highly dependent on the student's lifestyle and study location. Depending on the university's location, students can anticipate to spend between KWD 200 and 540 per month (USD 600-1600).
Read also:Cheapest Universities in Scotland For International Students
Cheap Universities in Kuwait
Fees start at KWD 200 per credit hour.
The university's website is linked here.
The American University of Kuwait is a private liberal arts university in Kuwait City, the country's capital. This low-cost institution in Kuwait was established in 2003 and follows the American higher education system. It has evolved into an elite college with over 2000 students enrolled in courses and degrees.
Furthermore, the university is a sister college of America's famed Dartmouth College. Students live in Salmiya, one of Kuwait City's most active neighborhoods, and have access to some of the country's most cutting-edge amenities.
At the undergraduate level, a variety of degrees are available, ranging from accountancy and marketing to engineering and social/behavioral sciences.
Furthermore, the university is one of the few that offers a student worker program, in which students are assigned to departments to assist with administration.
Fees start at KWD 400 per credit hour.
The university's website is linked here.
Kuwait University, a public university that was founded in 1966 and was the country's first public institution of higher education, is our next choice for the cheapest institutions in Kuwauit.
The main campus is in Kuwait City, and there are currently around 40,000 students enrolled there. The university's academic structure is made up of 17 schools of study that provide a total of 76 undergraduate and 71 postgraduate programs.
These include medical, social science, engineering, and the humanities, among other professions. The institution is divided into six campuses, each of which focuses on one of the aforementioned subjects of study.
It uses a credit-based system, similar to that used in western education, and adds an honors system based on a grade point average.
Furthermore, the institution offers a number of scholarships to students of Arab and non-Arab descent who match the university's standards.
3. Kuwait College of Science and Technology
Fees for tuition start at KWD 200 per credit hour.
The university's website is linked here.
Kuwait College of Science and Technology, located in Doha District, is another private higher education institution.
It was created in 2016 and is one among Kuwait's newest additions to the higher education system. This inexpensive institution in Kuwait has sophisticated facilities for both academic instruction and extracurricular activities such as sports on its campus. It is in the midst of a tremendous expansion, with academic staff and student populations soaring year after year.
Undergraduate programs in computer engineering, information technology, and communications engineering are available. Foundation programs are also available for prospective students who need to improve their English, math, and other subject skills.
Read also: 7 Cheapest Universities in New Zealand for International students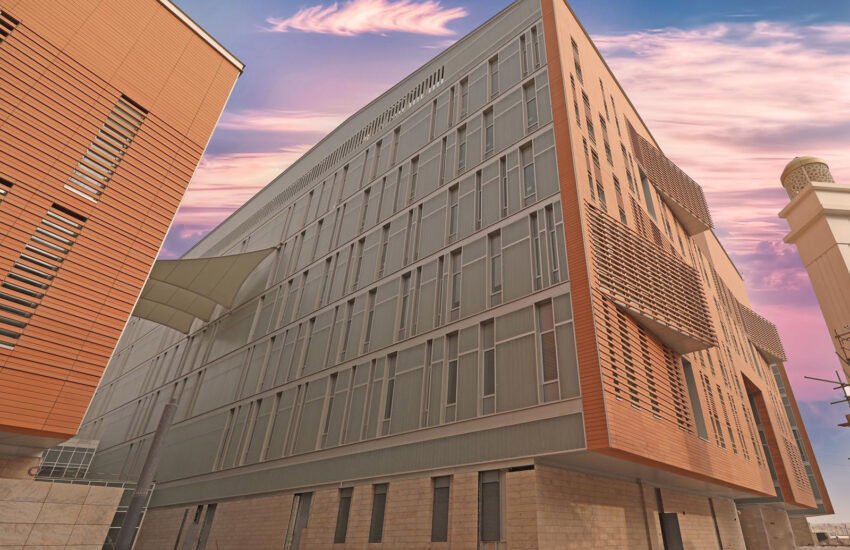 4. American University of the Middle East
Tuition fees: From KWD 700/semester
Link to the university website
The American University of the Middle East, which was founded in 2008 and is based in the governorate of Egalia, is a private institution. Despite its young age, the university has grown to become one of the country's major private universities, with more than 10,000 students enrolled.
The university's College of Engineering & Technology and College of Business Administration offer a number of undergraduate majors. These courses are based on the American educational system, as the name implies.
The university is also linked with Purdue University in Indiana, which is located in the United States.
5. Gulf University for Science and Technology
Tuition fees: From KWD 200/credit hour
Link to the university website
GUST, or Gulf Institution for Science and Technology, is a private university in West Mishref. This low-cost institution in Kuwait was founded in 2002 as an extension of Kuwait University to meet the educational needs of the region at the time.
It eventually grew into a partner university with the University of Missouri, St. Louis. The institution is divided into two colleges: the College of Arts and Sciences and the College of Business Administration. These colleges provide a wide range of degree options.
Read also: Cheapest Universities in Luxembourg for International Students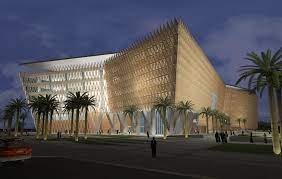 6. Alongquin College Kuwait
Tuition fees: From KWD 600
Link to the university website
Alongquin College, a private college of higher education in Jahra, Kuwait, rounds up our list of the cheapest universities in Kuwait. It was launched in 2015 with the goal of giving educational opportunities in the sectors of information technology and business.
It is also run by the administration of its official college, which is based in Ottawa. The college is one of the few in the country to operate on a community college model.
Alongquin offers a variety of diplomas and short-term courses in business and information technology. There are other alternatives to transfer into four-year degree programs if students meet the requirements.
I hope you found this information on Kuwait's cheapest universities useful! Visit the Cheap Tuition Category if you're interested!