Read this article thoroughly if you want to study in Germany on a scholarship. Because we will go into details regarding the DAAD Scholarship 2023 in this article, along with its advantages and step-by-step instructions for applying.
A fully financed award for international students is the DAAD Scholarship 2023. This scholarship can be used to pursue a master's or doctoral degree at a top German university. For graduates or doctoral candidates, DAAD scholarships will cover a monthly payment of 861 euros or 1,200 euros.
The sustained growth of their nations is greatly aided by highly qualified individuals who have connections with foreign partners. For a better future with less poverty, more education, and better health for everybody, they are the best assurance.
The DAAD supports the training of specialists from developing and recently industrialized nations through its postgraduate study programs that are development-oriented.
The scholarships give foreign graduates of all disciplines from developing and newly industrialized nations the opportunity to pursue a postgraduate or Master's degree at a state- or university-recognized German institution, and in exceptional circumstances, to pursue a doctoral degree, and to obtain a university qualification (Master's/PhD) in Germany.
Read Also: Seoul National University Scholarships for International Students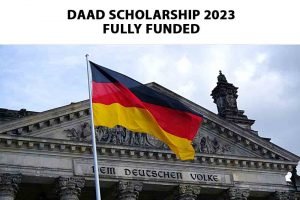 DAAD Scholarship 2023 Summary
Level of Study: Doctoral (PhD) / Masters
Institution: DAAD
Study in: Germany
Courses Offered:
Economic Sciences, Law
Agricultural and Forest Sciences
Art, Design
Engineering and Natural Sciences
Humanities and Social Sciences
Language and Cultural Studies
Mathematics, Natural Sciences
Medicine, Health Sciences
Program Duration: Depending on the length of the chosen study program, between 12 and 36 months.
Recommended
Coverage of DAAD Scholarship 2023
The perks of a  DAAD Scholarship 2023 for Masters and PhD Study in Germany include:
Payments range from 861 euros per month for graduates to 1,200 euros per month for doctoral students, depending on academic level.
Allowance for travel, unless the cost is covered by the home nation or another financial source.
payments for personal liability, health, and accident insurance.
A one-time study grant.
The following extra advantages may be granted to scholarship recipients in specific situations:
Subsidized monthly rent.
Contribution of any tuition costs the university may impose (up to €500 each term).
Criteria for DAAD Scholarship  2023 Eligibility
Candidates must fulfill the requirements listed below to be eligible for a DAAD Scholarship 2023 for Masters and PhD studies in Germany:
German or English are prerequisite languages.
The instruction language for foreign programs is English. You are typically required to present a TOEFL or IELTS score as proof of your English language proficiency.
German is used as the instruction language for other programs. Typically, you must provide a German language certificate, such as the DSH or TestDaF.
Countries Eligible: To view the list of eligible developing nations, go here.
Candidates hold a master's degree or a bachelor's degree in a relevant field (typically a four-year program).
Candidates have a minimum of two years' worth of work experience.
After receiving their training or scholarship, candidates are expected to assume social responsibility, start and support change processes in their personal and professional environments, and demonstrate that their motivation is development-related.
Read Also: Cheapest Massage Therapy Schools in World 2022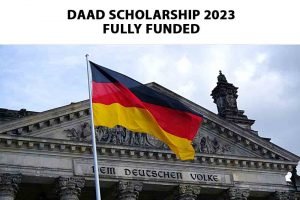 Documents need for DAAD Scholarship 2023:
Completed and date-signed DAAD Scholarship 2023 application
CV with current date and personally signed (please use the sample Europass form at http://europass.cedefop.europa.eu/).
Personal letter of motivation with current date, two pages maximum, and references to present employment and preferred postgraduate program(s).
Important: When applying to more than one postgraduate degree (a maximum of three courses), you must submit a single motivation letter outlining your reasons for selecting these particular courses as your top priorities.
Recommendation letter from your workplace; the letter must be on letterhead, contain a signature, be official, and be recent (not in a sealed envelope)
Certificate(s) of Employment from the employer(s) attesting to at least two years of relevant work experience (after the bachelor degree) at the time of application, as well as, if at all feasible, a promise that your current employer will continue hiring you when you return home.
English language proficiency proof: IELTS or TOEFL (Note: The institutional TOEFL is not accepted)
German is a prerequisite for German-taught courses.
Authenticated Academic Degrees (certified translation if necessary)
Academic transcript copies with the grading scale included (If necessary, a certified translation)
The People's Republic of China applicants must provide an APS Certificate with their application materials.
Note: Additional documentation may be needed for some courses. Please refer to the applicable course description in the brochure and on the relevant websites for more information. For consideration, the complete applications must be submitted in either English or German.
Read Also: List Of Top 7 Universities with Largest Endowments per Student
Step-by-step instructions for applying for and being selected for a DAAD scholarship 2023:
Pick courses that suit your interests. (You may only apply for three courses.)
Apply to colleges that offer those courses.
You email the colleges your whole application(s) along with the aforementioned documentation.
A DAAD scholarship 2023 selection committee makes recommendations for possible applicants.
The DAAD will get in touch with the suggested applicants to request that they upload their whole applications to the DAAD Portal. (DAAD will send an email with a link to the DAAD Portal.)
The final results of the selection process will be announced, and the recommended candidates will be informed.
IMPORTANT:
In case you are recommended for a DAAD scholarship 2023, be sure to have a duplicate of every application document on hand because you will need to upload them all as PDF files to the DAAD Portal!
Read Also: 9 Government Scholarships For Studying Abroad With Free Application
Why Study in Germany?
Why is Germany a fantastic place to study? Discover why Germany can be the ideal location for doing your degree abroad because it is located in the heart of Europe and has no tuition fees.
1. reputable institutions
Germany features some of the top-ranked universities in Western Europe and is the most popular non-English-speaking study destination in the world. While many more universities are listed after 100 in the 2020 Times Higher Rankings, LMU Munich, Heidelberg University, and Humboldt University of Berlin are all ranked in the top 50.
The German government is likewise strongly committed to higher education, as evidenced by the high quality of its most modern facilities and instruction. Each year, state-funded research projects are carried out in Germany, allowing students to conduct original research and their own unique projects.
2. There aren't any tuition costs.
Even though you may have fantasized of going to school in Europe, you are concerned about how you would pay for it. You ought really consider relocating to Germany! In Germany, undergraduate education is free. You did indeed read that right! You are not need to pay any fees or tuition because registration is free in Germany, even if you are an international student.
In fact, a German institution may choose you to pursue a postgraduate degree that is also free when your undergraduate studies are complete. Without paying tuition, you can have more cash for things like housing, books, socializing, and getting to know your surroundings.
Read Also: 5 Cheapest Colleges In Toronto for International Students
3. Positions Available
A generous period of time as compared to many other European nations, such as the United Kingdom, where international students can only be three months after graduation, Germany allows international students to stay for up to 18 months after graduation to look for work.
The desire and demand to stay in the country to work was evident in 2020, according to the German Academic Exchange Service (DAAD), which indicated that roughly 50% of international students live there after graduating.
Universities have strong connections with businesses, which offers them an advantage when looking for internships or jobs. The Times Higher Education's Global Employability University Ranking shows that,
4. lifestyle quality
Undoubtedly, studying in Germany is a remarkable experience. The majority of major German cities, including Berlin, Munich, and Hamburg, are hubs for music, art, and culture. No matter what your hobbies are, there is so much to see and do that this is the ideal location for a curious international student.
You will discover your niche market and a group of people who share your interests, whether they are interested in sports, politics, history, or the arts. It has a robust economy and infrastructure, which makes it easier to move around because the public transportation is dependable, safe, and quick. You may explore the stunning architecture, medieval castles, and parks during the day, and at night, take in the exciting nightlife in the major cities.
Read Also: List Of 10 High Paying Jobs without Degree or Experience
5. Environmental context, globally
Student culture and multiculturalism from around the world are both flourishing in Germany. International students from all over the world are drawn to the country because so many university courses are offered in English and there are no tuition fees.
It is anticipated that this number would rise even more from the more than 300,000 foreign students who attended classes here last year. Furthermore, because of its central location in Western Europe, it offers quick access to other nations so that you can explore their cultures and tourist attractions.
See also:
Trust you found our article on DAAD Scholarship 2023 / Application Process / Fully Funded helpful. follow our website for more interesting articles.