Scholarships Hall has researched and compiled in this article the best universities in Sweden for international students. Sweden is one of the best European country to study, the fourth-largest nation in Europe, Sweden is known for its spectacular scenery and four different seasons. The north is bordered by beautiful mountains, and the south is covered with productive plains. Over 200,000 of its islands are populated.
It has a lot of old cities, castles, museums, and other historical relics in addition to the great outdoors. Additionally, Sweden has among of the world's cleanest cities.
Egalitarianism, gratitude, and 'lagom', which means everything in moderation, are valued in Swedish society. The nation has progressive social policies including children's rights, family life, health care, and education.
Balance between work and life is important. When all of these factors are considered, Sweden offers a good standard of living. We'll examine the top universities in Sweden for foreign students in this article.
Is Sweden a Good Place to Study for International Students?
Yes! Sweden, the nation that awards the Nobel Prize, is renowned for its top-notch instruction and research. Twelve Swedish universities—five of which are among the top 200—are included in the Times Higher Education World University Rankings for 2021.
Many programs, especially those at the Master's and Doctoral levels, are taught in English. The majority of Swedes also speak fluent English, which facilitates social interaction.
For citizens of the European Union (EU), European Economic Area (EEA), Switzerland, and other Nordic nations, public universities in Sweden offer free education. For Bachelor's or Master's degrees, tuition prices for non-EU/EEA nationalities range from 7,500 to 25,500 EUR each year. No of their nationality, all students can enroll in free Ph.D. programs.
Additionally, specific colleges provide scholarships and work with worldwide intellectual foundations. The Swedish Institute is another organization that offers scholarships only to students from other countries.
The cost of living in Sweden ranges from 700 to 1200 euros a month. However, the experience of residing in its student cities is priceless. Stockholm can be considered a complete immersion in European culture. The Northern Lights can be viewed in Umea.
Perhaps Gothenburg will provide you with fine dining. These and numerous other Swedish cities offer a high standard of living, effective transportation, and a general environment that is favorable to learning.
Can Foreign Students Work While Attending School in Sweden?
International students are permitted to work in Sweden in addition to their education, according to the Swedish Migration Board. As long as your residence permit is still in effect, you are permitted to work while attending a Swedish university or college. No of your nationality, there is no cap on the number of hours you can work.
After graduating, are foreign students permitted to remain in Sweden?
Your ability to stay and work in Sweden after graduation will depend on your citizenship. Nationals of the EU and EEA may start looking for work right away. Citizens of Iceland, Norway, Denmark, and Finland may work in Sweden even without a residency visa. They have to register with the Swedish Tax Agency, nevertheless.
However, non-EU/EEA nationals must submit a work permit application through the Swedish Migration Board. It would be beneficial if you took action before your study-related residence visa expired in order to obtain the employment permit while still in Sweden. If not, you must submit an application from your home country.
You must meet the following criteria in order to apply for a work permit: have an employment offer that is typical for the profession or industry; earn a pre-tax wage of at least SEK 13,000; and have an employer that offers appropriate insurance. Please visit the Swedish Migration Board website for additional information.
Recommended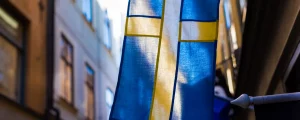 Best Universities in Sweden for International Students
The following are the best universities in Sweden for international students, viz;
1. Chalmers University of Technology (Chalmers)
When discussing the best universities in Sweden for international students Chalmers university is one. A university in Gothenburg that specializes in natural science, technology, and architecture is called the Chalmers University of Technology. It consistently holds a position among the top 100 engineering universities worldwide.
The university's teaching and research have a sustainable development goal for both the country and the world in mind.
Chalmers supports innovative thinking and self-directed problem-solving. Consequently, project-based assignments for hands-on learning are part of the institution's teaching strategy. AstraZeneca, Volvo, and Ericsson are just a few of the foreign businesses that the institution maintains close relationships with.
2. University of Gothenburg (GU)
The University of Gothenburg is one of the best universities in Sweden for international students. It is a comprehensive institution with a wide range of academic programs and areas of research.
It provides a top-notch educational experience in more than 2000 independent courses. Among them are linguistics, pedagogy, and behavioral science. In addition, there are the humanities, philosophy, and technology.
Research at GU is as varied, spanning from gender studies and design to political science and logistics.
The university's ideals are firmly rooted in environmental and sustainability efforts, and this extends to the GU community and culture. Elite athletics and a vibrant campus support well-rounded student life.
Read Also: MIT Scholarships for International Students 2022
3. Karolinska Institute (KI)
This is another university on this list of best universities in Sweden for international students. A university in Stockholm County devoted to the study of health sciences and medicine is called Karolinska Institute, commonly known as Caroline Institute. Over 40% of medical research in Sweden is conducted at this research-driven organization, ranging from patient-focused studies to global health.
According to Alfred Nobel, who established the prize, the Karolinska Institute chooses the recipient of the Nobel Prize in Physiology and Medicine. The aforementioned prize in that area has been received by five institution researchers.
Karolinska Institute is the best university in Sweden for overseas students since it consistently ranks among the top 10 medical schools in Europe and the top 50 universities worldwide.
Its courses are delivered with an international orientation, notably the doctoral programs. Upon acceptance, foreign students are given a free Swedish course.
4. Lund University (LU)
One of Europe's oldest universities and also among the best universities in Sweden for international students. Lund University can trace its beginnings to a former studium generale (medieval university) in 1425. The university currently offers 1300 standalone courses over nearly 270 programs.
The fact that more than 500 of these courses are taught in English makes Lund University one of the best universities in Sweden for international students.  Environmental sciences, developmental studies, geography, finance, and social policy are among the top academic fields at Lund University.
Lund also excels in scientific journal publications with a focus on nanotechnology, stem cell biology, and climate change.
The institution provides three different kinds of pre-degree programs for international students. The Academic Society, student unions, and student nations are the focal points of student life in Lund.
Read Also: 6 Best Universities for International Law
5. Uppsala University (UU)
The first university in Sweden and the oldest in the Nordic region is Uppsala University. It has been the foundation of Swedish higher education culture since 1447. It is as well one of the best universities in Sweden for international students.
The university, which has produced Nobel Prize winners, promises a top-notch research atmosphere and top-notch instruction.
More than 50 English-taught master's degrees in health, science, and technology, as well as humanities and social science, are offered by Uppsala University. Both the energy transition and game design bachelor's degrees are offered in English.
A more seasoned student will assist you in adjusting to life in Uppsala through the international buddy program at Uppsala University.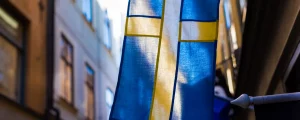 6. Stockholm University (SU)
The largest university in Sweden is Stockholm University and is also one of the best universities in Sweden for international students. which is situated in the vibrant capital. Societal growth and sustainability are the two main focuses of university instruction.
For its scientific contributions in public policy and political decision-making, Stockholm University is famous. SU offers top-notch degrees in the humanities and sciences, in addition to active civic participation.
There are more than 70 master's programs offered in English, several of which are particularly unique. These special programs include Transnational Creative Writing, Open eGovernment, and Geomatics with Remote Sensing and GIS. The cornerstones of student life in SU include student unions, sporting events, and touring Stockholm.
Read Also: 6 Best Universities for International Law
7. KTH Royal Institute of Technology (KTH)
This is one of the best universities in Sweden for international students. KTH Royal Institute of Technology is Sweden's biggest technical university. The primary subject areas in its five schools are sciences, engineering, and architecture.
This organization is responsible for over one-third of Sweden's technology research and engineering education. The quality of life for the elderly population, climate change, and future energy supply are the main topics of this study.
This top institution in Sweden has a strong emphasis on innovation, interdisciplinary research, and cutting-edge instruction. This legacy is embodied by the recently introduced KTH Innovation Award. Its student body, which represents more than 100 different nationalities, reflects this preference for development and variety.
8. Umeå University (UMU)
Umeå University is one of the best universities in Sweden for international students. Northern Sweden's premier institution is Ume University. Top-ranked Umea University in Sweden is renowned for its prestigious Institute of Design, which eventually expanded to become a comprehensive Arts Campus for architecture, artwork, and design.
Additionally, the institution provides top-notch training in the fields of business, technology, education, sport sciences, and culinary arts. Its research division focuses on Sámi & Indigenous research, arctic education, and infectious biology. In the moment, artificial intelligence is being added.
The stimulating learning environment at UMU enhances its effective teaching and research approach. The institution also takes part in joint initiatives with several other nations, including South Africa, South Korea, and Japan. Additionally, the approachability and openness of the university is a major source of satisfaction for overseas students.
Read Also: 5 Cheapest Universities in Estonia For International Students
9. Swedish University of Agricultural Sciences (SLU)
Swedish University of Agricultural Sciences is one of the best universities in Sweden for international students. The sole institution of its sort in Sweden is the Swedish University of Agricultural Sciences. It was created in 1977 following the merger of three independent universities for veterinary medicine, forestry, and agriculture. There are currently four faculties in these areas.
In the field of Agriculture and Forestry, the university is third in the world. International organizations like the FAO and WWF employ SLU alums in the agriculture and environmental sectors.
The college fosters international students, student exchanges, and collaborations with other universities. Non-EU/EEA nationals are also given housing guarantees by SLU. Uppsala, Umea, Skara, and Alnarp are where its four campuses are situated.
10. Örebro University (Oru)
When talking about the best universities in Sweden for international students Orebo university is one. With a focus on a knowledge-driven society is Rebro University. A wide range of topics are covered, including artificial intelligence and robots, sports physiology, environmental forensics, and information technology.
The college is committed to sustainable growth. It combines research and teaching to work toward this worldwide objective. Its study includes 36 fields in the humanities, social sciences, and science and technology.
The school's motto is "Knowledge is Divine." Rebro University fosters learning environments that are both real and virtual. International students are drawn to its science-based and evidence-based curriculum every year.
Read Also: Best Aerospace Engineering Colleges in India
Trust you found our article on 10 Best Universities In Sweden for International Students helpful. follow our website for more interesting articles.