Talking about the cheapest universities in Spain for International Students. With Spain and its gorgeous sandy beaches, bustling towns, world-class food, breathtaking architecture, and vibrant festivals, Spain is the ideal student destination for anybody looking to immerse themselves
in variety while studying.
As a result, it's no wonder that Spain has become one of the most popular study locations in Europe, particularly among international students. The country's higher education system now includes approximately 40 universities and institutions.
The Spanish language is also regarded as one of the most colorful in the world, and learning it is one of the primary reasons why the country draws a large number of international students each year.
Furthermore, the fact that colleges in Spain are very inexpensive, as well as the affordability and low expenses of living, especially in contrast to other European nations, is an extra appealing aspect.
Granada, Barcelona, Valencia, Seville, and Madrid are among the most popular student cities. It is also well linked in terms of transportation, allowing students to readily travel to other well-known European cities.
Spain has always placed a strong emphasis on delivering a well-rounded education. It meets requirements that guarantee academics are comparable to those in other European nations (the EHEA countries).
In this post, we've compiled a list of some of the country's most affordable institutions for overseas students. The universities range in age from newly formed young colleges to some of the world's oldest and most prestigious universities, yet they all provide high-quality education at low rates. We hope it is beneficial to you!
Read also: Best and cheapest Medical Schools in the world
How to Apply to Spanish Universities
Meeting application criteria, language requirements, and applying before the application deadline are all part of applying to institutions in Spain. Because this is a complex procedure, we've created a guide on How to Study in Spain for International Students to assist you. It's worth a look, especially if you're not sure where to begin!
How costly is it to study at a university in Spain?
The cost-free student experience in Spain is well-known. Living costs are estimated to be up to 20% lower than in other European nations. In terms of tuition expenses, you can anticipate to pay around EUR 1500 each semester on average. You may study in Spain for free in a variety of ways; if you're interested, learn more about How to Study in Spain for Free (7 Steps).
What language criteria must I meet in order to be considered for admission?
Although some courses are given in English, Spanish is usually the primary language of administration. International students, on the other hand, are occasionally obliged to attend Spanish language training classes, which might be mandatory or optional.
What types of programs are available in Spain?
International students can choose from a variety of programs in Spain. Here are a some of its more well-known shows:
Business
Engineering
Medicine
Nursing
Check out our post on :10 Best country to study abroad for international students
Cheapest Universities in Spain
Tuition fees: From EUR 1050
Link to university website
The Institution of Navarra, founded in 1952 and located in Pamplona, is a private, non-profit university. Although Spain does not have many private educational institutions, the University of Navarra is one of the best.
Over 12,000 students attend this low-cost institution in Spain, with 1500 of them coming from outside the country.
The university's 14 primary faculties provide a variety of undergraduate and graduate courses and programs. In addition, there are around 35 undergraduate programs and 38 master's degrees available.
The institution is also divided into six main campuses (including two international campuses in Munich and New York). Despite its tiny population, it has a high reputation for worldwide research.
Navarra also has worldwide collaborations with prestigious universities such as the University of Edinburgh and the University of Hong Kong.
According to the Times education rankings, the university is among the top 5 higher education institutions in Spain, as well as in the top 200 universities worldwide.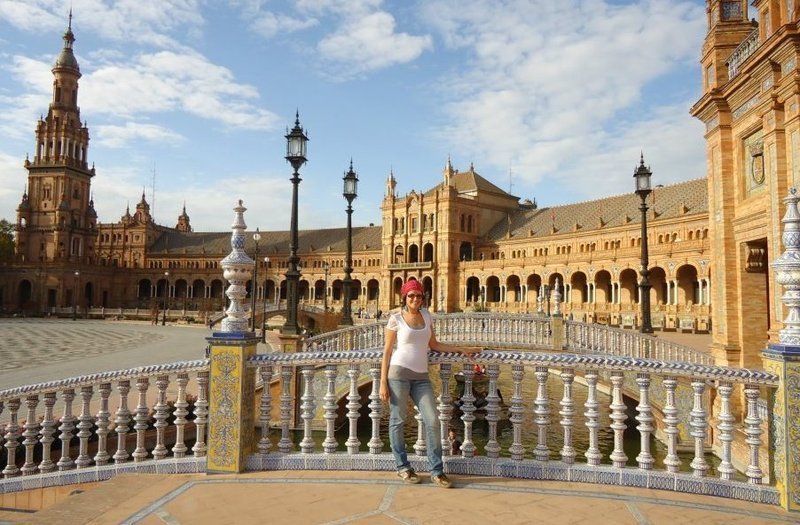 Tuition fees: from EUR 750
Link to university website
The University of Granada is a Spanish public university located in the city of Granada. Its beginnings may be traced back to the early 16th century, and it has since grown to become one of Spain's most prestigious institutions.
The institution now has approximately 80,000 students enrolled, making it the country's fourth biggest university by student enrollment.
Furthermore, the institution boasts a high foreign student ratio and is one of Europe's most popular student exchange destinations; it recently welcomed over 2000 international students through the Erasmus exchange program.
This low-cost university in Spain offers education through more than 20 schools and academic colleges, as well as more than 100 academic departments, all of which give a full learning experience in a variety of areas.
The institution is one of Spain's top ten universities, and it is well-known for its excellent Computer Engineering programs.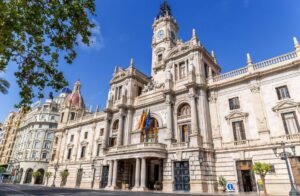 Tuition fees: from EUR 2600
Link to university website
The University of Valencia, which was founded in 1499, is one of the country's oldest surviving institutions of higher learning and is recognized for its high and distinguished academic standards.
Valencia, the country's third largest city, is home to not just gorgeous coastline regions but also this prestigious institution. With approximately 50,000 students enrolled, the institution is one of the largest in the country.
The majority of courses are taught in Spanish or Valencian, but this does not imply the institution does not address the needs of foreign students; in fact, the university's international office provides a variety of English-medium courses.
Academically, the institution is divided into three main campuses, each of which has several departments that provide a variety of courses. A number of student exchange programs are available in collaboration with other well-known international colleges and institutes.
Students interested in participating in the Erasmus exchange program with other European universities should be aware that this venerable institution is ranked among the top ten institutions for Erasmus.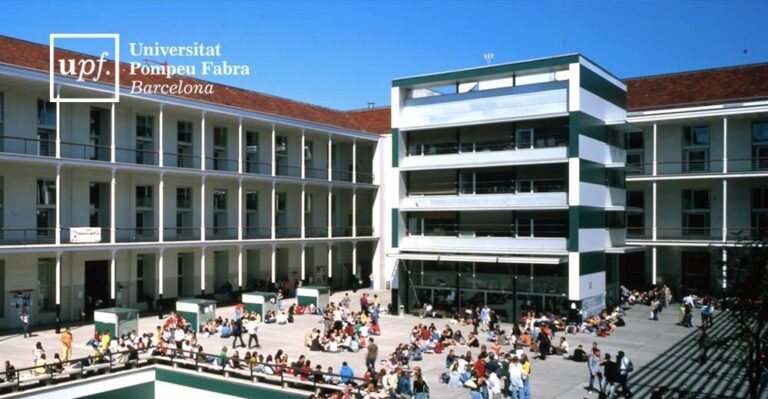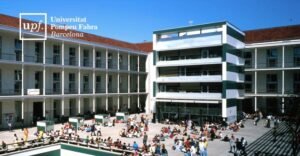 Tuition fees: from EUR 3000-4000
Link to university website
The Pompeu Fabra Institution is a public research university in Barcelona that is one of the most affordable universities in Spain for international students. Despite the fact that the university is new to the Spanish educational system, it has been dubbed one of the world's fastest-growing higher education institutions.
The institution was recently designated by the Spanish government as a "Foreign Excellence Campus," and it is also one of the top universities in the country for international students.
Over 15,000 students are presently enrolled at the university, including 10,000 undergraduates and roughly 4000 postgraduates. The main subjects of study at Pompeu Fabra are Economics and Business, however it also offers professional credentials to prominent academics. Students also have access to Pompeu Fabra's premier research institutions, which focus on cutting-edge disciplines that help solve important global issues.
The institution's position in the European super center of Barcelona provides students with a variety of possibilities both during and after their studies at this top Spanish university.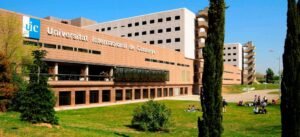 Tuition fees: from EUR 1500
Link to university website
The Universitat Internacional de Catalunya (International University of Catalonia) is a private higher education institution in Barcelona that was established in 1997.
Its main objective was to provide a comprehensive educational experience with an international orientation and to acclimate foreign students to the Spanish environment. The institution now has approximately 6000 undergraduate and postgraduate students enrolled.
The institution offers more than 30 international undergraduate and postgraduate degrees in fields such as economics, law, education, humanities, medicine, and architecture.
In addition to the normal degrees, short-term education courses and certificates are offered on a limited basis. The institution also boasts cutting-edge facilities, such as advanced simulation centers and digital media studios, all of which are designed to provide students a unique experience.
Aside from providing a focused education and academics, the institution assures that students may study at low and affordable tuition prices.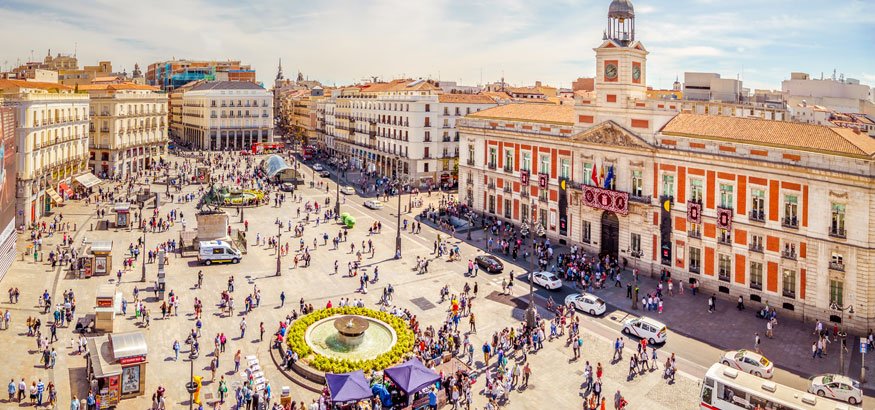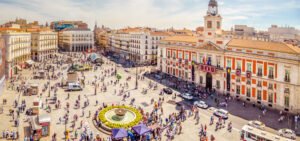 Tuition fees: from EUR 4000
Link to university website
The Complutense University of Madrid is one of the world's oldest higher education institutions, with a history reaching back to the 13th century. It is also one of the country's largest institutions, having a total student enrollment of approximately 86,000.
Furthermore, the university is regarded as one of the greatest in the country and throughout Europe. Since its foundation, it has consistently played a key role in the country's political growth and is also regarded as a research powerhouse.
This low-cost university in Spain includes a variety of academic faculties that cover a wide range of subjects. It now has about 80 undergraduate majors, over 200 specific degrees, and 220 doctorate programs to choose from.
Additionally, students have access to over 100 different student organizations and societies that they may participate in as extracurricular activities while at the institution.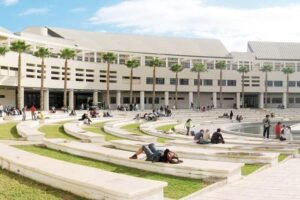 Tuition fees: from EUR 1500
Link to university website
The University of Alicante (UA) is a public university in the northern Spanish city of Alicante. The institution, which was founded in 1968, has a number of campuses and a student population of about 29,000 students.
Around 50 different types of degrees are available to undergraduate and postgraduate students. Over 70 departments are in charge of these, as well as research in disciplines like as technology, social sciences, education, health sciences, and law.
The University of Arizona takes pride in being an international campus with a concentration on multilingual education via its degrees and courses, making it a particularly appealing option for foreign students.
Students can also work on Spanish language training programs in between classes to enhance their overall experience in the nation. Students also have access to a lovely and contemporary campus.
The University of Arizona is also a member of a number of prominent university networks, including the European University Association and the Compostela Group of Universities.
Tuition fees: from EUR 2500
Link to university website
The Institution of Malaga is a public research university in the Andalusia area of southern Spain, based in the city of Malaga. It was founded in 1972 with the goal of developing a varied education centre in the region in response to Andalusia's underutilized coastal areas. Since then, it has grown rapidly and has established itself as a prominent institution in the country.
Over 36,000 students are presently enrolled at the university (which includes around 33,000 undergraduates and 3000 postgraduates). It has two campuses in the region, one each in Ronda and Antequera.
The university has around 81 departments, which are organized into 15 academic areas and include faculties like computer engineering, medicine, industrial engineering, economics/business, social sciences, tourism, and law.
The university's academic structure provides students about 120 degrees, 6 double degrees, 20 doctorate degrees, and over 100 short term courses and certificates.
Tuition fees: from EUR 3000
Link to university website
The University of Salamanca is the last university on our list of inexpensive institutions in Spain for international students. It is a higher education school located in Salamanca, near Madrid. The institution's history dates back to the 12th century, making it the third oldest university in the world (that is still in operation).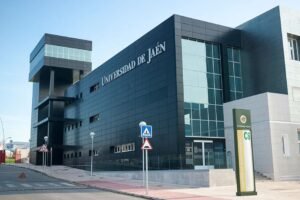 Average Tuition: €2,056
The University of Jaén in Jaén, Andalusia, is also one of Spain's institutions with the lowest tuition prices for international students. This university, although being a relatively new institution, has drawn thousands of students to its educational facilities because of its services, teaching techniques, and efficiency.
It offers approximately 40 degrees in English and Spanish in the humanities and education, experimental sciences, health and social sciences, law, and engineering. Its library has approximately 480,000 digital publications, and it includes satellite campuses in Linares and Ubeda in addition to its main campus in Jaen.
Despite its long history as a university, it remains one of the country's most distinguished schools, having been listed among the top 700 universities worldwide.
In addition to students from Spain, the institution now attracts students from all over the world. It also happens to be one of the top universities in the country, with the greatest number of international students.
Furthermore, the institution is able to accept approximately 2000 incoming international students each year due to the availability of high-quality Spanish programs.
Students can pursue a variety of degrees, the most prominent of which are in language studies, economics, and humanities.
Our hope is that this article will help inform your decision on your next study move. For the latest information on the best / cheap universities and colleges around the world, follow our website.