Massage therapy is one of the fastest-growing sectors in the world today, we have taken our time to compile a list of the cheapest massage therapy schools, for those who might be interested in venturing into this lucrative sector.
Massage therapy improves blood circulation, relieves stress and pain, lowers blood pressure, and improves relaxation through kneading, rubbing, tapping, and caressing the soft tissues of the body. Therapy has a number of additional advantages. You may have had one, and it felt wonderful, right?
A massage therapist is an individual who works on your body or the masseuse if you've ever been to a massage parlor or facility. A masseuse and a massage therapist are not wholly different. They both do the same thing. One of the distinctions is that a "masseuse" is a female-only term, whereas a massage therapist can be of any gender.
A masseuse is a female massage therapist or a woman who performs massage, whereas a masseur is a man who performs massage.
To work as a massage therapist, you'll need a degree, most likely an associate's degree, as well as a state licensure. This will broaden your employment options, and you will have the opportunity to work with big healthcare facilities and, in some circumstances, doctors.
If you want to develop your massage career, you might consider enrolling in a massage therapist school or a community college and acquiring an associate's degree. Ensure that the one you choose can provide you with a state license.
Before we look at the cheapest massage therapy schools, let's look at some concepts involved.
What is a massage therapy school?
Massage therapy colleges are institutions dedicated to provide theoretical instruction, hands-on training, and mentorship in the field of therapeutic massage. Other beauty education and training courses may be available at these schools.
Massage therapy education might take anything from a few weeks to two years, depending on the program format you choose. This can lead to a diploma, certificate, or associate degree, as well as ensuring that the school you choose is authorized, such as the ones mentioned in this article.
If you want to improve your massage therapy skills and get a license, all you have to do is enroll in a certificate program that takes only a few weeks to finish. However, if you have no prior experience, you should enroll in an associate degree program to begin studying from the ground up.
Read also: 5 Cheapest Universities in Estonia For International Students
How to locate these massage therapy schools?
The best way to find massage therapy schools near you is to use the internet. You may see all the massage therapy schools, their exact location, and even how to get there from wherever you are by using your GPS feature on your mobile devices.
This article includes a list of the cheapest massage therapy schools, along with their locations. This will inform you not only of the cheapest massage therapy schools in your area, but also of their curriculum offers and operations.
Let's now look at the cheapest massage therapy schools, we hope you will find this article useful.
Read also: Discover 15 Cheapest Universities In Europe For International Students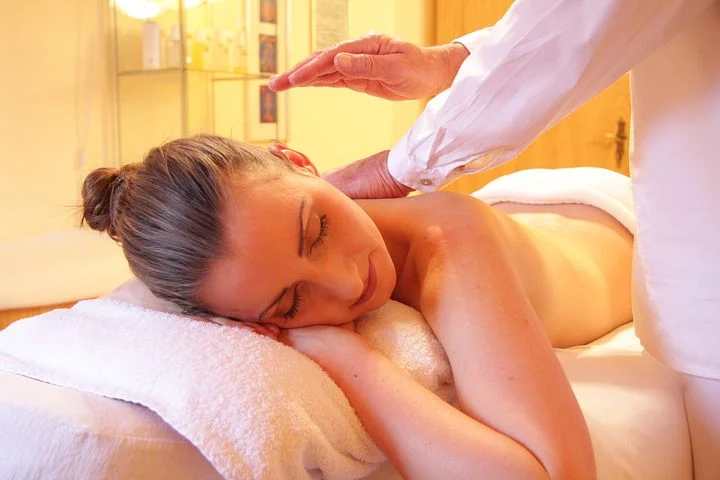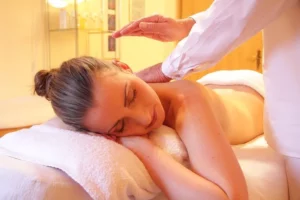 Cheapest Massage Therapy schools
Below is the list of the cheapest massage therapy schools, we have also included links to each school.
1. West Coast College of Massage Therapy (WCCMT)
First on our list of the cheapest massage therapy schools, is the West Coast College of Massage Therapy (WCCMT). 
It is a famous therapeutic school in Canada, with campuses in both Vancouver and Victoria. The institute has been in operation for more than 35 years, and thousands of students have graduated with successful jobs.
The Canadian Council of Massage Therapy Schools, British Columbia EQA, and other appropriate organizations have accredited the college. Students from other countries are also invited to apply, however their fees will be higher. This is the place for you to develop your therapeutic arts skills.
A domestic student's tuition charge for two years of training is $10,294 per year. For two years of training, international students are charged $12,480 per year.
Read also: 6 Best Universities for International Law
2. Cortiva Institute
Cortiva Institute is one of the cheapest in our list of the cheapest massage therapy schools. Its locations include ;
Arlington, TX
Baltimore, MD
Cromwell, CT
King of Prussia
Maitland, FL
Pompano Beach, FL
Petersburg FL
Cortiva Institute is a large network of schools dedicated to delivering high-quality education and training in the fields of beauty, health, and wellness. It is approved by the Commission on Massage Therapy Accreditation and the Accrediting Commission of Career Schools and Colleges.
Cortiva's massage therapy curriculum is aimed to help students become successful practicing body workers by providing them with a wide understanding of both therapeutic and clinical procedures.
Tuition fees vary by campus, but you can find a list of them here. International students are accepted, however they must pay an additional $350 in tuition.
Read also: Top 9 Cheap Universities In Europe That Teach In English
3. The London School of Massage
This institution offers professional Diploma massage courses, sports massage, and postgraduate courses to prepare you for a career in massage therapy. Other forms of body therapy training are also available.
The school is accredited by the ITEC, VTCT, CThA, FHT, and IICT and is based in London, United Kingdom. It is a prominent massage training institution in the United Kingdom that is ideal for anyone moving to or currently residing in the country.
With a tuition price of £1,450, the London School of Massage is also one of the most affordable massage therapy schools.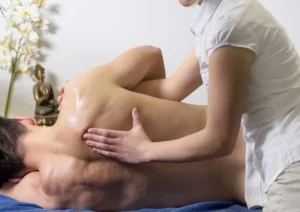 Read also: Discover How to Apply for University in Canada | Step by Step Guide
4. Myotherapy Massage College of Utah
Myotherapy Massage College of Utah is one of the most popular cheapest massage therapy schools in the world and is an expert at teaching and equipping trainees with a wide range of massage treatment skills and techniques.
It provides total body health, flexible scheduling to accommodate your obligations, and cost-effective programs.
You will take the Massage and Bodywork Licensing Exam (MBLEX) to acquire your license and become a professional massage therapist after completing the massage therapy program. You can work in major health facilities across the country and alongside top health professionals with your abilities and license.
The cost of tuition is $13,394.
5. National Holistic Institute
We end our list of the cheapest massage therapy schools with the National Holistic Institute.
The National Holistic Institute has been a prestigious massage therapy academy since 1979, and it continues to provide cutting-edge massage therapy training to students from all over the world. NHI is the place to go if you want to learn a new technique or skill, improve your skills, or start from scratch.
It is one of the greatest massage therapy schools in the country, as well as one of the most affordable. Emeryville, San Jose, Santa Rosa, Studio City LA, Sacramento, Santa Ana Orange County, Ontario Inland Empire, Modesto, Clovis, and Reading are just a few of the locations.
There are morning and evening programs available, so you can pick the one that best matches your schedule.
The cost of tuition is $15,5880.
SEE ALSO:
Trust you found our article on the Cheapest Massage Therapy Schools in World 2023 helpful. Follow our website for more interesting articles.