Today in this article of 28 free worksheets for Kindergarten, we will take you on an all you need to know about Kindergarten'  Worksheets, and list down all necessary free worksheets for kindergarten.
Kindergarten worksheets are an excellent learning tool for both teachers and children.
There are worksheets for teaching letters, numbers, shapes, counting, phonics, sight words, as well as puzzles, fine motor activities, and much more!
What is Kindergarten?
Kindergarten is a type of preschool education that emphasises play, singing, practical skills like sketching, and social interaction as a means of easing the transition from home to school.
In the late 18th century, such institutions were established in Bavaria and Alsace to serve children whose parents both worked outside the home. Friedrich Fröbel, a German educator who had a global impact on early childhood education, invented the word.
Today, the word is used in many countries to denote a wide range of educational institutions and learning spaces for children aged 2 to 6, based on a wide range of teaching approaches.
What is Worksheet?
In its basic sense, a worksheet is a piece of paper on which one performs work. They exist in a variety of shapes and sizes, and are most usually connected with schoolwork projects, tax forms, and accounting or other business contexts for youngsters. The paper-based worksheet is progressively being replaced by software.
It could be a blank sheet of paper that a child fills in with a writing instrument. There are no additional items required. It is  "Work schedules, working time, specific directions, and other information are recorded on this sheet of paper.
A scrap of paper or a piece of paper on which issues, thoughts, or the like are scribbled down in rough form." A worksheet in education may include questions for pupils as well as spaces for them to record their answers.
Read Also: Top 10 Harvard free online courses – Scholarships Hall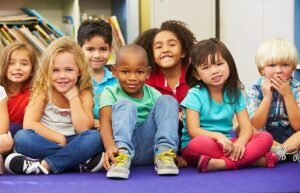 28 Free worksheets for kindergarten
1. Kindergarten Making 10 Worksheets
With this free Kindergarten worksheets made up of Fun Printable Activities, You Can Learn How To Add Up To 10.
This set of free kindergarten worksheets for math, teaches kids how to construct ten in a variety of methods. These downloadable exercises should assist students in developing the mental math skills required to answer math problems.
It will also help them develop their addition and subtraction skills up to ten. When a child learns how to form ten, he or she will be well-prepared to add and subtract greater numbers.
2. Kindergarten Sight Words Worksheets
Second in our list of top free worksheets for kindergarten is here, with this pattern of free Kindergarten worksheets, Words are best learned visually.
Kindergarten kids can use our sight words worksheets to learn the basic terms that are frequently used in the English language. Students will be able to improve their reading skills by memorising these terms.
3. Kindergarten Zoo Worksheets
This set of free worksheets for kindergarten might help your pupils get enthusiastic about a field trip to the local zoo. On a worksheet, children can draw their favourite zoo animal and then write about why it is so important to them.
Another printable free Kindergarten worksheets includes a cut-and-paste activity in which kids can practice categorization by sorting zoo animals from farm animals. Finally, there's a fun color-by-number worksheet in which kids may practice number knowledge by coloring zoo animals.
4. Kindergarten Fall Worksheets
Fall is a beautiful season to learn about.
With this set of free Kindergarten worksheets, kids can learn about fall while honing their math, English, and fine motor skills.
Children may count charming animals, write fall-related words, read about leaves changing colours, solve puzzles, colour by number beautiful autumn scenery, complete autumn-themed cut-and-paste activities, and add and subtract foliage, pumpkins, and acorns.
5. Kindergarten Reading Worksheets
This is the top fifth we have to discuss about here in our list of free Kindergarten worksheets, Preschool and kindergarten reading comprehension worksheets. Simple stories are followed by questions on the worksheets, as well as reading tasks.
6. Kindergarten Science Worksheets
This type of free Kindergarten worksheets introduces topics from the life sciences (plants, animals, and our bodies), earth sciences (weather and the environment), and physical sciences (physics and chemistry) (forces, energy).
Students with low reading skills can still explore concepts thanks to the heavy use of images in the exercises.
There are colorful charts, interesting games, revision exercises, and a lot of them to learn about healthy and unhealthy meals, so kids may start learning about the world around them.
Read Also: Cheapest Massage Therapy Schools in World 2023
7. Kindergarten Easter Worksheets
Over 70 pages of fun and learning are included in these Easter Kindergarten worksheets, pre-k, kindergarten, and first grade kids.
During the Easter season, there are a variety of educational programmes to participate in. Phonics, writing, reading, arithmetic, subtraction, and other skills can all be practiced by children.
In this printable math activity, kids may count, add, and graph Easter eggs. They can also find and co lour eggs in an Easter egg with a cute picture of a bunny on it.
These thrilling and free Easter Kindergarten worksheets are both fun and informative, just like Easter chocolates and egg hunts.
8. Kindergarten Subtraction Worksheets
This type of Kindergarten worksheets is all necessary/extra work for children who are learning subtraction and need illustrations or items to assist them understand the math concepts of subtraction.
9. Kindergarten Alphabet Worksheets
Here we have the top Ninth in our list of free worksheets for kindergarten. For preschool and kindergarten, the best letters and alphabet worksheets are available. Letters are traced and printed, and uppercase and lowercase letters are matched. a colouring book Letters – Mazes – Alphabet Chart – Before and After.
10. Kindergarten Spanish Worksheets
Spanish kindergarten worksheets provide your child with easy-to-follow exercises and activities to help them learn the language.
Numbers, colours, animals, and seasons are all taught in Spanish in our kindergarten Spanish worksheets. These are introductory worksheets.
Read Also: Discover How to Apply for University in Canada | Step by Step Guide
11. Kindergarten Christmas Worksheets
In this set of free Christmas worksheets for kindergarten, kids can learn all about Christmas while engaging in enjoyable educational activities. They are available for download, printing, or use online.
With cute elves, presents, cookies, stockings, wreaths, candy canes, bells, reindeer, Christmas trees, and Santa Claus, we have Christmas-themed math and English exercises. Mazes, connect the dots, word searches, and coloring kindergarten worksheets can all assist a youngster enhance their fine motor abilities.
12. Kindergarten Math Worksheets
Kindergarten worksheets for math equip pupils with a solid mathematical foundation while also making learning interesting and pleasurable.
13. Kindergarten English Worksheets
A collection of English ESL worksheets to teach about kindergarten, kindergarten for home study, internet practise, distance learning, and English classes.
Read Also: Top 8 Universities in Canada Without Application Fee For International Students
14. Learning About Our World
With this type of kindergarten worksheets learners will be able to see more of the actual world with content that includes astonishing photography, insightful stories and readings, immersive video, and spectacular National Geographic Explorers.
Learn more about the globe by engaging in cross-curricular activities that will challenge students and expand their knowledge of the world in English.
Collaborative projects, significant critical thinking and visual literacy training, and activities that stimulate meaningful thinking and sharing can all help students achieve more.
15. Kindergarten Holiday Worksheets
Holidays are frequently a source of great excitement for children. As a result, giving kindergartners some Christmas worksheets will allow them to learn while while enjoying the holiday atmosphere.
16. Kindergarten Addition Worksheets
Kindergarten  worksheets for additions are available for free. Students learn how to make a ten, horizontal and vertical equations, counting objects, missing addends, five and ten frames, word problems, drawing to solve, and much more!
17. Kindergarten Counting Worksheets
Kids can count the number of presents Santa has in each bag and draw a line to the answer. In this free Christmas-themed worksheet, they can also trace numbers.
We aim to make it as simple as possible for instructors and parents to get their hands on our workbooks. This is why all of our free worksheets for kindergarten are accessible in three formats. The kindergarten worksheet can be downloaded as a PDF file, printed directly from your browser, or used online.
Read Also: 5 Cheapest Universities in Estonia For International Students
18. Kindergarten Writing Worksheets
Both cursive and print letters are included in our kindergarten  worksheets for writing. It takes certain motor abilities to write the letters. Kindergarten pupils should develop this skill as soon as possible so that they can master writing the alphabet.
19. Kindergarten Social Studies Worksheets
In this set of free kindergarten social studies worksheets, kids may learn about themselves and others.
Community helpers, transportation, American symbols, goods and services, needs and wants, sorts of businesses, and vocations are all covered in the worksheets. There includes a section on change and continuity, with worksheets covering the days of the week, months of the year, and long ago and today.
Important life skills such as following directions, spatial ideas, and the distinction between good and poor choices are also covered in this course.
Because school is such an important aspect of any child's life, this set of free kindergarten worksheets focuses on it as well. Kids can learn about what they'll discover in a classroom, the school supplies that most students keep in their backpacks, and what's inside a pencil case.
20. St. Patrick's Day Worksheets
In this set of free kindergarten worksheets, kids may learn addition, counting, and sight words by using St. Patrick's Day symbols. A fun leprechaun maze is also available to assist kids improve their problem-solving and fine motor abilities.
Four-leaf clovers, leprechauns, horseshoes, pots of gold, rainbows, and the colour green are all included in these worksheets. They can assist educators in instilling a holiday mood in their kids prior to St. Patrick's Day, which is always celebrated on March 17th.
Read Also: 9 Government Scholarships For Studying Abroad With Free Application
21. Kindergarten Shapes Worksheets
These kindergarten geometry worksheets are intended to assist students in comprehending the differences between various shapes. They mostly concentrate on two-dimensional shapes like circles, triangles, squares, and rectangles.
Each worksheet highlights the distinguishing qualities of these shapes to aid with their identification. Basic geometric shapes can also be traced, identified, and counted by children. There's also a shape recognition worksheet that uses visuals to teach kids the distinction between two-dimensional and three-dimensional shapes.
22. Kindergarten Phonics Worksheets
This kindergarten worksheets creates link between spoken and written language.
Phonics is a method of teaching reading and writing skills. Many children have difficulty connecting spoken words to written letters. Our phonics worksheets start the process of connecting the dots by recognizing the first letter of each object's name.
23. Kindergarten Dinosaur Worksheets
A child's fascination with dinosaurs can be harnessed to help them improve their numeracy, literacy, and motor skills.
This set of free kindergarten worksheets is a fantastic way to get your kids interested in dinosaurs.
In a fun cut and paste animal categorization game, kids may color a lovely dinosaur scene, join the dots to reveal dinosaurs, draw the other half of a triceratops, subtract photos of dinosaurs, and classify meat-eating dinosaurs from plant-eating dinosaurs.
24. Kindergarten Winter Worksheets
Understanding the Year's Coldest Season
With this set of free printable worksheets, kids can learn about winter while honing their English, math, and fine motor skills.
Children may count many sorts of winter headgear, write winter-related words, read about constructing a snowman, color by number a charming winter scene, do winter-themed cut and paste activities, and add and subtract snowflakes, scarves, pine trees, ice skates, and sleds.
Printable kindergarten worksheets are a great way to pass the time on a dreary, rainy day. These free activities might be a fun and educational way for kids to spend a cold winter day instead of playing computer games or watching television.
25. Kindergarten More or Less Worksheets
Practice comparing and contrasting numbers and pictures.
Children can practice the concept of more or less with these printable activities. The free worksheets worksheets for kindergarten can assist children in better understanding the link between numbers and quantities as well as boosting their counting abilities.
Some children may struggle to grasp the more or less notion just through the use of numbers. This is why we have a number of kindergarten worksheets with cute graphics that can be numbered to assist kids in developing their numeracy skills.
They can go on to our free comparing numbers worksheets once they've completed the worksheets with illustrations.
Read Also: 8 Free Online Degree Courses with Certificates for International Students
26. Kindergarten Vocabulary Worksheets
With the help of adorable graphics, you may learn vocabulary.
With this set of free kindergarten worksheets for vocabulary building, kids can improve their English language skills by learning new words.
In this engaging vocabulary activity, kids may match attractive pictures with words, trace words, and improve their fine motor skills by cutting out cute images.
27. Kindergarten Health Worksheets
Learning the most important abilities.
This set of kindergarten worksheets for health includes information on how to avoid being sick, how to stop germs from spreading, how to wash your hands properly, and what behaviours are beneficial to your overall health.
A dental awareness worksheet is also included, where students may learn how to keep their teeth clean.
28. Kindergarten Spring Worksheets
With our spring-themed printable, learning is a blast.
In this set of free kindergarten spring worksheets, kids can practice reading, counting, letter tracing, phonics, spelling, more or less, spatial concepts, addition, subtraction, and patterns.
You can also find cute spring-themed English and math activity printable to print or use online.
Spring is a great season when the world around you begins to warm up. Flowers start to bloom, and animals start to reappearance.
Outside, the lovely sound of youngsters playing begins! Our free printable kindergarten worksheets are a great way for youngsters to spend an afternoon while learning something new.
SEE ALSO:
Trust you found our article on free worksheets for kindergarten helpful. Follow our website for more interesting articles.