On today's article, we will be discussing in full detail the list of top schools that offer free master's degrees online. The accessibility and flexibility of online learning have ushered in a new era of possibility for aspirant scholars in the rapidly changing world of higher education. This compilation digs into the world of higher education by showcasing the top 12 Schools that Offer Free Master's Degrees Online.
This ground-breaking strategy not only democratizes education but also meets the demands of working professionals, people looking to advance their careers, and people on a budget. These universities have reinterpreted conventional ideas of graduate education by eliminating distance restrictions and budgetary constraints.
A thorough grasp of the possibility and viability of earning a free online master's degree emerges as we examine the distinctive offerings, teaching methods, and range of subjects covered by each institution. In conclusion, this study highlights the revolutionary potential of digital learning and its influence on the direction of higher education.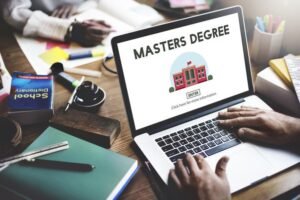 What are free master's degree programs offered online?
Online master's degree programs that are free to enroll in are advanced educational courses offered by universities and other institutions that don't charge tuition to students. With the help of these programs, students can pursue a master's degree without having to worry about the costs associated with attending conventional brick-and-mortar colleges.
How are these universities able to provide master's degrees for free?
The affordability of these programs is influenced by a number of factors. Government-funded or nonprofit organizations with a focus on accessible education include certain institutions. Others use alliances, gifts, or grants to cover the expenses. In addition, economies of scale in online education lower the cost of resources and physical infrastructure.
Do these free online degrees compare favorably to regular degrees in terms of quality?
While each institution's quality differs, many of the free online master's degree programs assure high standards by hiring skilled instructors, developing challenging curricula, and utilizing interactive learning tools. Consideration of accreditation, which verifies program quality, is essential when assessing the worth of a degree.
What kinds of master's degree programs are free to access online?
There are many other fields to choose from, such as but not limited to computer science, business administration, education, healthcare, engineering, and social sciences. To meet the needs of the labor market, certain institutions concentrate on in-demand fields.
Read Also: Top 15 Best Electrical Engineering Schools in the World
Exist any requirements before applying to these programs?
By program and organization, prerequisites differ. A bachelor's degree from an approved university, appropriate job experience, letters of recommendation, and a statement of purpose are typical prerequisites. Some programs can have requirements for specific GRE or GMAT scores.
Exists a nationality-based requirement for eligibility?
Many institutions that provide free online master's degrees are dedicated to promoting global access and hence welcome students from all around the world. While nationality may not be the main factor, English proficiency may be necessary for non-native speakers.
How long do these online master's programs typically last?
Program lengths are dependent on elements including course load and credit requirements. These courses typically require one to two years of full-time study, while part-time variations are sometimes offered to accommodate working adults.
Read Also: Top 15 Medical Schools with The Highest Acceptance Rates
How are the courses in these online programs taught?
Online lectures, reading assignments, multimedia content, discussion forums, and interactive exercises are frequently used to give coursework. Learning management systems (LMS) are used by many programs to streamline communication and assignment submission.
Are there any attendance requirements for these programs?
These programs are typically entirely online, enabling students to finish their coursework from a distance. On-campus components, such as orientations, workshops, or networking events, could be optional or necessary for specific programs.
What is the procedure for applying to these programs?
Although the admissions process differs between colleges, it typically include completing an online application, transcripts from any previous institutions, letters of recommendation, a statement of purpose, and occasionally standardized test scores. Additionally, some schools might conduct interviews or demand writing samples.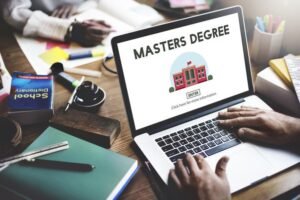 Top 12 Schools that Offer Free Master's Degrees Online
From Here, Down Is The List of Top 12 Schools that Offer Free Master's Degrees Online
1. University of the People
The first totally online institution to offer free tuition to all of its students without the usual requirements of demonstrated need and academic achievement was UofPeople, and still tops the list of schools that offer free master's degrees online. However, upon course completion, students must pay an assessment cost of $240 per course and a $60 application fee. For students with clear needs, scholarships may also pay these low fees, and it must be emphasized that the criteria are very lenient.
The cost of tuition, annual enrollment fees, and technology costs are not charged to graduate students. The free tuition arrangement is made possible by the kind contributors and partners of UoPeople, many of whom are significant businesses and organizations. Tuition and other waived fees are covered by their donations and other agreements.
The duration of the Master of Business Administration (MBA) program is 15 months, with a total projected cost of $2,940. The Master of Education (MEd) in Advanced Teaching can be completed in 17 months, with a $3,180 total cost for each student.
Read Also: How to Register and Link Your NIN to MTN, Airtel, Glo, 9mobile 2023
2. Curtis Institute of Music
At this second best rated of all the schools that offer free master's degrees online, there is no need to fill out a separate financial assistance application because every student is given merit-based, full-tuition scholarships regardless of their financial situation. For the 2020–2021 academic year, graduate students were given $58,535 in free tuition to cover their educational costs. Upon the student's enrolment in graduate programs, these merit-based scholarships are valid each year.
Additionally, Curtis provides financial aid to students who can prove they need it for living expenses. A second application is required for the need-based financial help, which is meant to take the role of the loans program. Since most students (92%) get the aforementioned need-based financial aid, recipient students have a lower probability of accruing student loan debt.
With only 175 students, Curtis can continue to offer large scholarships, but it also means that graduate program entry is extremely competitive. With the practical training and individualized care that faculty and staff members offer, students flourish. The online Master of Music program's two-year, ten semester-hour curriculum, varied training, intensive coaching, and studio classes draw exceptionally talented performers.
3. Massachusetts Institute of Technology
Although MIT's full regular tuition is currently $27,755 each term, earning a master's degree there is still a possibility with so much reasons that has enabled it top the list of schools that offer free master's degrees online. Thanks to scholarships, grants, and work-study programs, MIT allows students from households making less than $90,000 a year to earn their degrees practically for free.
Science and engineering master's students can apply for teaching fellowships, research grants, and scholarships to receive their degrees for free! These financial aid forms are charged with the tuition and any other applicable fees. Keep in mind that Sloan School MBA students must pay the entire price. However, they can get their money back by working as management consultants or even by signing incentives meant to cover tuition.
Financial help is available for master's degree programs in nuclear science and engineering, chemical engineering, aeronautics, and astronautics. Check the financial aid policies of each department beforehand.
Read Also: Azerbaijan Government Scholarship 2023 | Step by Step Application guide
4. Princeton University
With over $60,000 for a 45-unit master's degree that must be completed within five years of your first registration, Stanford's graduate tuition is one of the highest. However, Stanford also enables eligible students to obtain a graduate degree without having to pay the whole price! Among the "free money" the institution offers to ensure eligible students graduate without debilitating student loan debt are fellowships, grants, and scholarships.
It is wise for students to initially inquire about the variety of financial aid possibilities available with their particular academic departments. There may be enough money available to pay for almost all of their college costs, if not all of them. If this isn't the case, however, students can speak with the Financial Aid Office about potential student loans.
Aeronautics and Astronautics, Applied Physics, Biomedical Informatics, and Civil and Environmental Engineering are among the online master's degree programs offered by Stanford.
5. New York University
Here is the fifth on our list of schools that offer free master's degrees online. Various subjects, including African-American Studies, Anthropology, Art History, and Archaeology, as well as Biotechnology and Climate and Society, are all available as online master's degree programs through Columbia. Tuition for full-time students is $14,088 per term, making it difficult for those with low incomes to continue their graduate education.
Fortunately, external fellowships, research matching funds, and work-study programs that result in free tuition are still available to help people pay for their education without drowning them in student loans. To close the difference, federal and private loans may also be taken into consideration. Only restricted fellowships and merit-based scholarships are available in some schools, although these are nevertheless helpful in obtaining sizable tuition discounts.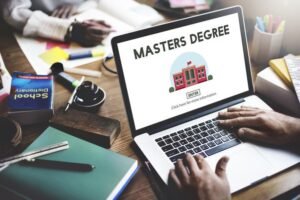 6. Weill Cornell Medicine Graduate School of Medical Sciences
Together, Weill Cornell and Cornell University's Johnson School of Management provide the Ph.D./MBA Dual Degree Program, this school as well is rated as one of the top schools that offer free master's degrees online. The Ph.D. degree requirements must be completed by April 30 in order for students to transfer to The Johnson School of Management by May. Graduates of the dual degree program take on leadership positions in businesses involved in the medical sciences after completing the accelerated MBA program, which takes 12 months to complete.
The fact that you can acquire it for free is its biggest feature. Two graduate students will get full-tuition scholarships every other year (alternating years), covering their whole tuition. Thanks to the Charles R. Lee and the Lee Family Foundation, the grant will cover the recipients' tuition for the accelerated MBA. Applicants must submit a 500-word essay outlining their motivations for applying to the dual degree program and their goals for graduating.
7. University of North Carolina – Chapel Hill
It must be emphasized that UNC does not have a tuition-free program, but graduate students will benefit from significant tuition discounts because to the extensive array of financial aid available. Additionally, Chapel Hill is ranked among the most affordable college towns in terms of cost of living!
In addition to applying for scholarships and grants, graduate students can also apply for assistantships and fellowships, which provide a stipend. Academic achievement, teacher recommendations, and a proven financial need are just a few of the requirements for financial aid. There are two different kinds of stipends available and handled separately: service stipends, which require beneficiaries to perform equivalent work, and non-service stipends, which have no such obligations. Both sorts may be given to eligible pupils.
The Royster Society of Fellows, the Weiss Urban Livability Fellowship Program, and the Master's Merit Fellowship/Assistantship are just a few of the outstanding array of fellowship and scholarship programs offered by UNC. Look into the Native American Incentive Fellowship and the North Carolina Excellence Fellowship. The Graduate Funding Information Center has more information.
Studio art, city and regional planning, education, clinical rehabilitation and mental health counseling, and toxicology are among the specializations offered in its master's programs.
Read Also: 19 Best Culinary Schools in Canada | Toronto, Ontario
8. Arizona State University
The Arizona State University is rated #8 in our list of schools that offer free master's degrees online. In ASU's master's degree programs, Arizona residents pay much less in graduate tuition ($11,720) than non-residents ($23,544). Additionally, these tuition costs are reasonable while yet providing an excellent advanced education! However, ASU continues to provide graduate students with possibilities for tuition discounts, even to the point where they can obtain their degrees practically for nothing.
For the fellowships, scholarships, and grants given by the graduate programs, students must be nominated (they cannot apply directly). These financial aid alternatives include merit- and need-based grants that are administered and funded by the Graduate College.
Students may submit an application for outside support through programs like the Gastwirth Graduate Student Loan Fellowship Program and Achievement Rewards for College Scientists (ARCS). There are also the ASU's Distinguished Graduate Fellowships ($20,000 for a year), AAUW American Fellowships ($20,000 for a year), and Ford Foundation Fellowships ($24,000 per year for three years with tuition waived).
Architecture and construction, the arts, engineering, and technology, as well as social and behavioral sciences, all offer online master's degree programs at ASU.
9. Texas A&M University
Texas A&M University is another best choice when it comes to schools that offer free master's degrees online. Money Magazine and Washington Monthly both rank TAMU as one of the best in Texas and the best value for the money. TAMU's inclusion on the list is justified by its reasonable costs, excellent academics, and promising employment prospects for its alumni. Additionally, TAMU works to offer graduate students financial aid choices that lower the cost of a higher education.
These financial aid options, including as scholarships, grants, and work-study programs, practically eliminate the cost of tuition for master's degrees. Due to their substantial award amounts, the Texas Aggie Graduate Grant (TAGG), Texas Public Education Grant (TPEG), and Federal TEACH Grant are among the most well-known. Since there is only one scholarship application at TAMU, every type of financial help is automatically considered when a student submits an application.
Fellowship packages can range from $1,000 to more than $30,000 with additional benefits and can include money for insurance, tuition, and other costs. In addition to fringe benefits, graduate and teaching assistantships are available with salaries paid either bi-weekly or monthly.
The master's degree programs at TAMU include concentrations in recreation and youth development, biological and agricultural engineering, and agricultural development, to mention a few.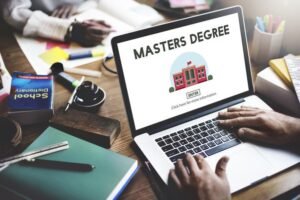 10. Rice University
As a leader in post-secondary online education, Rice Online Learning prioritizes academic excellence, practical experiential learning, and cutting-edge methods. It currently offers online master's degree programs in business administration, engineering management and leadership, computer science, and data science. The curriculum, prerequisites for degrees, and faculty members are all identical to those of their on-campus equivalents in these programs.
The merit-based scholarships for the Master of Science in Computer Science program, with grants of up to $10,000 per recipient, are noteworthy. The flexible, self-paced coursework with weekly live sessions and lectures is also advantageous to students.
Graduate students who meet the requirements may also apply for stipends of up to $40,000 year, which may be used for living expenses and other attendance-related costs aside from tuition. A full-tuition grant is also given to recipients, making their graduate studies almost free!
Tuition discounts will be given to continuing students who have finished 10 semesters. The Post-9/11 GI Bill, which offers book and supply allowances and tuition support, is a program that allows both active duty military members and veterans to apply for military benefits.
11. The University of Iowa
The Graduate College provides assistantships and grants that significantly reduce tuition. Both in-state and out-of-state students can apply for assistantships, which come with pay perks, health insurance, and tuition reimbursement. Scholarships help to further lower the cost of attendance; the most well-known is the American College Testing (ACT) award, which offers complete tuition waivers and a $23,000 annual stipend to full-time students from underrepresented groups.
Online students in Iowa are allowed to enroll in four semester hours of on-campus coursework. Online master's degree programs are available in nursing, educational leadership, library and information science, and business administration (MBA).
Recommended 
12. Harvard University
Because of its generous financial aid measures, BU's competitive tuition rate is made even more accessible. Financial aid will be offered to all BU students, but in variable quantities. Partial scholarships are available for several master's degree programs, and BU staff members can take advantage of tuition reimbursement.
The FAFSA and any other paperwork that the financial assistance office may advise are required reading for students. By doing this, you might be able to get institutional, state, and federal financial aid. For first-year master's students, the Graduate School of Arts & Sciences offers merit-based scholarships as well as on-campus employment options. BU fellowships and outside financial sources are included in a database kept by the Office of Graduate Affairs.
The Martin Luther King, Jr. Fellowship is the most sought-after of these fellowships since it offers primary health insurance, a $23,340 yearly stipend, and full-time tuition coverage. Other fellowships include the African Studies Fellowship, the William V. Shannon Memorial Fellowship, and the Clare Boothe Luce Fellowship.
Online master's degree programs from BU are offered in a variety of fields, including curriculum & teaching, applied business analytics, and applied data analytics.
SEE ALSO:
Trust you found our article on Top 12 Schools that Offer Free Master's Degrees Online helpful. Follow our website for more interesting articles.