The Dutch Ministry of Foreign Affairs established the Orange Knowledge Programme in The Netherlands, a €200 million worldwide development and scholarship program, to support societal improvement and skill development in more than 53 developing nations.
The scholarship program is run by Nuffic, a Dutch nonprofit with the responsibility of awarding the scholarships to individuals who have made a significant contribution to their nations.
The OKP scholarship is a 100% full scholarship that covers the entire tuition for the Business School Netherlands International Action Learning MBA as well as Masterclasses in Food Security or Water Management, as well as related expenditures.
You will be able to enhance your career and seize new possibilities as they present themselves by submitting an application for the Orange Knowledge Complete Scholarships. Furthermore, since the complete cost of tuition is covered, you may concentrate on your academic and professional objectives without worrying about how to pay for them.
Read Also: Learn How To Teach English In Colombia | 2023 Updated
Eligibility: The full list of requirements can be seen at this page.
Host: Universities in the Netherlands that provide OKP-qualified programs and courses.
Eligible Nations For The Orange Knowledge Programme
Please be aware that the list of participating nations is not yet updated and is subject to change. You were qualified for an OKP scholarship in earlier rounds if you were a citizen and employee of:
Bangladesh, Benin, Burkina Faso, Burundi, Colombia, Congo (DRC), Egypt, Ethiopia, Ghana, Indonesia, Iraq, Jordan, Kenya, Lebanon, Mali, Mozambique, Niger, Nigeria, Palestinian Territories, Rwanda, Senegal, Somalia, South Africa, South Sudan, Sudan, Tanzania, Tunisia, Uganda, Vietnam, and Yemen are just a few of the countries that are included in this list.
Still On: Orange Knowledge Programme in Netherlands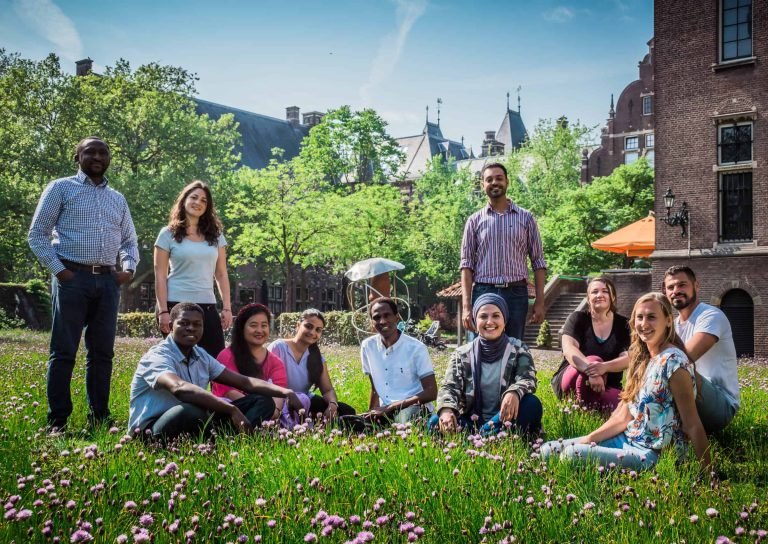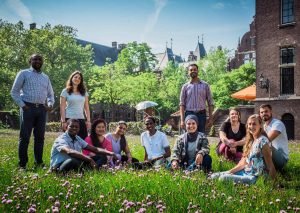 Study level and field At The Orange Knowledge Programme
Scholarships are offered for a variety of master's programs and short courses (round 1: duration: 2 weeks to 12 months; round 2: duration: 2 weeks to 7 months) (duration 12 – 24 months).
Studyfinder contains a list of all the courses that are eligible for an Orange Knowledge Programme scholarship during this application cycle. Please do a search in Studyfinder with the 'OKP qualified – Yes' option selected. There are also the institutions' contact information data.
The Orange Knowledge Program prioritizes four primary areas: food and nutrition security, water management, security and rule of law, and sexual and reproductive health and rights. Each nation has specific areas of emphasis.
Scholarship worth and components For The Orange Knowledge Programme
An OKP scholarship is meant to supplement the pay you should keep getting while the scholarship is in effect. The scholarship helps with living expenses and other things including tuition, a visa, travel, insurance, etc. Any discrepancy between the OKP scholarship award and your actual expenses must be paid by you.
Recommended
Still On: Orange Knowledge Programme in Netherlands
Application Guidelines For The Orange Knowledge Programme
Make sure you thoroughly read the qualifying requirements before applying, and find out if your company will recommend you for the scholarship.
You must submit a direct application to the Dutch higher education center of your choice. For information on the application process, speak with the Dutch higher education provider that offers the course you want that is OKP accredited. You may get additional details about the various steps in the application and selection processes, as well as the qualifying requirements, from the Netherlands institution. Depending on the course and the university, the deadline varies.
There are two waves of applications for 2023 (as tentatively anticipated):
For courses beginning between 24 July 2023 and 31 January 2024, Round 1 is from 8 February through 30 March 2022 at 16.00 CET.
For courses beginning on February 1, 2024, 28 June 2022 through 5 September at 16.00 CET.
Link To Orange Knowledge Program Scholarship Official Website 
SEE ALSO:
Trust you found our article on Orange Knowledge Programme in The Netherlands follow our website for more interesting articles.