MSc Agriculture: Syllabus, Colleges, and Scope in 2023: The agriculture industry has seen remarkable expansion as a result of the advances made in science and technology.
Numerous institutions throughout the world currently offer a wide variety of in-depth Agriculture courses at all academic levels, from bachelor's to doctoral, with roots in many different industries.
Even while undergraduate programs develop a strong conceptual understanding, pursuing a master's program is necessary to advance in the field.
MSc Agriculture is one example of such a course. So, we've compiled all the necessary details about this course, its objectives, and the academic institutions you might want to investigate in one blog.
| Course Level  | Postgraduate |
| --- | --- |
| Full-form  |  Master of Science in Agriculture |
| Duration  | 1.5- 2 years |
| Eligibility Criteria | Bachelor's degree in Agriculture or related fields like Horticulture or Forestry from a recognized institution along with required entrance exam for India and Abroad |
| Job Positions | Research Scientist, Corporate Sales Manager,  Breeder, Agronomist, Farm Manager, Lecturer/Professor and Field Officer |
| Top Recruiters | Monsanto India, Bayer Crop Science,Coromandel Fertilizers, Buhler India, etc |
| Average Salary  | INR 2,00,000- 3,00,000 PA |
What does MSc Agriculture mean?
MSc Agriculture is a post-graduate degree that lasts for one to two years and keeps students up to date with agricultural development and associated scientific advancements.
In addition to teaching scientific knowledge about agriculture and farming, the course emphasizes biochemistry, plant biology, plant management, and agricultural machinery. The degree program also includes industry training/dissertation projects to offer additional opportunities for practical experience.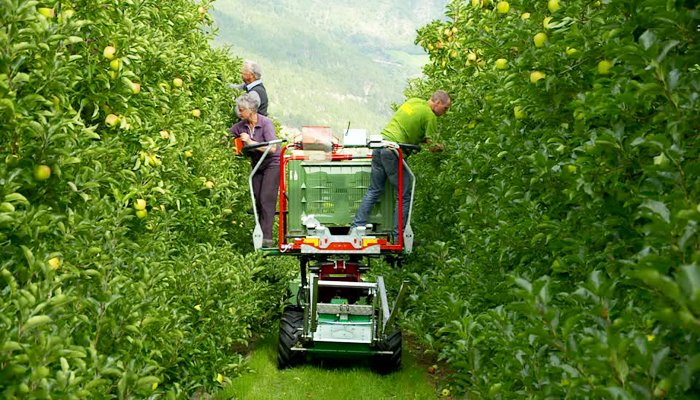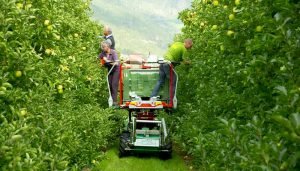 Read Also:Free Tuition Universities in Norway for International Students
Favorite Specializations
Agriculture is a broad field that includes anything from animal husbandry to plant pathology. You might choose to focus on management and marketing modules in addition to courses that will help you launch a career in research.
The following is a list of some of the most common specializations available for MSc Agriculture:
| Agricultural Botany  | Agricultural Microbiology | Agricultural Chemistry |
| --- | --- | --- |
| AgriEconomics  | Entomology | Extension Education |
| Natural Resources | Plant Breeding & Genetics | Food Innovation |
| Soil Science | Forestry | Food Science & Technology |
| Farming System Management | Horticulture Mycology | Tea Husbandry |
| Ecological Economics  | Poultry Science | Wildlife Forensics |
| Global Food Security and Nutrition | Animal Welfare and Conservation  | Equine Science |
| Organic Agriculture | Agriculture and Development  | Rural Development |
| Forestry | Dairy Science  | Fisheries Science |
Agriculture MSc Syllabus
Here is the MSc Agriculture-related course syllabus, broken down by year.
| Year 1  | Year 2 |
| --- | --- |
| Extension Education  | Entomology |
| Plant Breeding & Genetics  | Horticulture |
| Biotechnology | Agronomy |
| Plant Physiology | Agricultural Economics & Farm Management |
| Soil Science & Agricultural Chemistry | Plant Pathology |
| Food Science & Technology | Forestry |
Alternative Well-liked Topics
There are numerous topics covered during the course because it is such a broad field of study. Other disciplines are given as electives, while some are required. Several of the main topics covered in the MSc Agriculture course curriculum are listed below in a table.
Agronomy 
Agricultural Botany
Agricultural Economics
Extension Education
Animal Husbandry 
Dairy Science
Crop Production 
Agricultural Meteorology
Harvest Technology
Agricultural Entomology
Horticulture
Plant Pathology
Soil Science
Agriculture Chemistry 
Food Sustainability
Gene Modification and 
Seed Technology 
Marketing Management

Technology
MSc in Agriculture Eligibility Requirements
Here are some general requirements you must meet in order to enroll in an MSc Agriculture program, while the eligibility requirements differ from university to university.
A bachelor's degree in something like BSc in Agriculture or a version thereof from a reputable institution or university with the minimum grades required by the relevant university.
valid results from English language proficiency tests such as the IELTS or TOEFL
While some universities require GRE scores as a requirement, others do not.
Work experience may potentially be a requirement for admission to the MSc Agriculture program, however, it is not required.
In addition, SOP, LORs, transcripts, and an updated CV/resume must be sent.
You could require the same prerequisites for a UG degree in addition to a strong performance on the admission exam if you want to pursue this degree in India.
Exams for MSc Agriculture in 2021
Here is a list of admission tests you would need to pass in order to enroll in an MSc Agriculture program in India:
ICAR AIEEA
GRICET 2021
CUCET
PAU MET
MCAER PG CET
Universities Offering MSc in Agriculture Abroad
Now that you are familiar with the fundamental information about the program, let's quickly review some of the renowned colleges and universities that offer the MSc Agriculture program or one of its related specializations.
University of Hull
University of British Columbia
The University of Queensland
University of Glasgow
University of Nottingham
The University of Western Australia
Lincoln University
University of Canterbury
The University of Adelaide
Macquarie University
Swinburne University of Technology
Curtin University
The University of Otago
The Australian National University
Link To Msc Agriculture Website
MSc Agriculture Colleges in India
University of Calcutta
Punjab Agriculture University, Ludhiana
Anand Agriculture University
Cochin University of Science and Technology
Junagadh Agriculture University
Chandigarh University
Acharya NG Ranga Agriculture University, Guntur
Shivaji University
Tamil Nadu Veterinary and Animal Science University
University of Madras
Christ University
Vellore Institute of Technology, Vellore
Manipal Academy of Higher Education
Recommended
MSc Agriculture Private Colleges in India
Shoolini University
Chandigarh University
College of Agriculture, Central Agricultural University
Calcutta University
Lovely Professional University
Apex University
Maharishi Markandeshwar UniversityAcharya N. G. Ranga
Agricultural University
Siksha 'O' Anusandhan University
Agriculture Career Scope for MSc
After completing the MSc Agriculture programme, you will have a wide range of career options to consider because agriculture is such a broad topic of study. The following are some of the key professions and profiles you can pursue:
Employement Areas
Fruit Orchards
Agricultural Production Centres
Cotton, Jute, Tobacco Companies
Educational Institutes
Coffee and Rubber Plantations
Fertilizer Companies
National Seed Companies
FMCG Companies
Agriculture & Rural Development National Banks
Pesticide Control Centres
Research and Development Centres
Tea Gardens
Read Also: Johns Hopkins University Scholarships for International Students | Apply Now
Job Profiles
Corporate Sales Manager
Research Scientist
Field Officer
Breeder
Agronomist
Farm Manager
Senior Research Associate
Agriculturist
Business Development Executive
Agriculture Scientist
Marketing Executive
Rice Breeder
Senior Agriculture Specialist
Agriculture Technician
Seed Technologist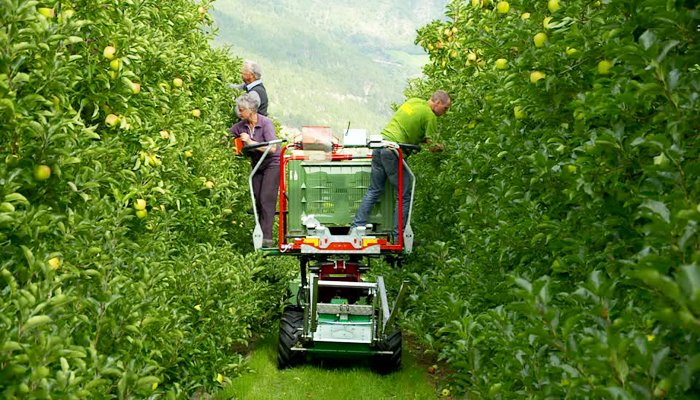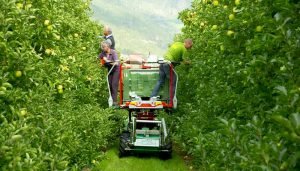 Agriculture MSc Salary
After earning your MSc in Agriculture, you can expect to make an average salary of between INR 2,000 and 3,000 per annum. On the other hand, those who want to start their own firm can make a range of incomes.
MSc Agriculture Colleges in Delhi
Amity University
Lovely Professional University
Maharshi Dayanand University
Chaudhary Charan Singh University
National Dairy Research Institute
SGT University
School of Agricultural Sciences
National Research Centre on Plant Biotechnology
Indian Agricultural Research Institute
Central Board of Irrigation and Power – CBIP
Indian Agricultural Statistics Research Institute
Guru Gobind Singh Indraprastha University – GGSIPU
Indian Council of Agricultural Research – ICAR
Read Also: 10 Cheapest Universities in Italy for International Students
MSc Agriculture Colleges in UP
UP College Varanasi – Udai Pratap Autonomous College
Naini Agricultural Institute, Allahabad
Shri Murli Manohar Town Post Graduate College, Ballia
Raja Balwant Singh College, Agra
Kulbhaskar Ashram Degree College, Allahabad
Nandini Nagar Mahavidyalaya, Nawabganj
Ram Lalit Singh Mahavidyalaya, Mirzapur
Rashtriya Kisan Post Graduate College, Shamli
Ranjit Singh Memorial PG College, Dhampur
National Post Graduate College, Barahalganj
See Also:
Trust you found our article on MSc Agriculture: Syllabus, Colleges, and Scope in 2023 helpful. follow our website for more interesting articles.