Let's talk about the top influential sociologists today because due to large part to the sharp insights and ground-breaking research of modern researchers, the science of sociology is still evolving. The importance of sociologists in this dynamic environment cannot be emphasized.
They are essential to understanding the intricacies of our interconnected world because they shed light on important topics like social justice, inequality, globalization, and the effects of technology on society. A new generation of significant sociologists has emerged in the twenty-first century, transforming our understanding of the social structure of our towns, countries, and the larger global society.
These leading sociologists are generating significant conversations, pushing the boundaries of sociological theory, and challenging accepted knowledge. Their views and research are widely accepted in academia, politics, and the general public, which helps them play a significant role in determining the course of civilization.
We will examine the contributions, beliefs, and enduring effects of these scholars as we delve into their biographies to better understand how we view and traverse the intricate web of societal systems and human interactions. Join us on an informative tour through the works of the most important sociologists working today, whose theories continue to influence our world, which is constantly evolving.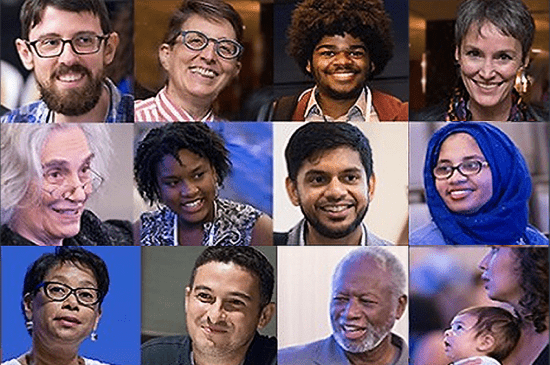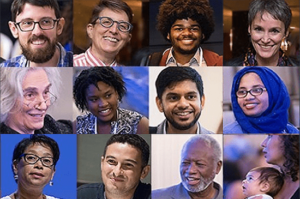 Top Influential Sociologists Today: Who Are They?
The list of today's most notable sociologists is dynamic and susceptible to change as new researchers enter the field and significantly advance the discipline. However, there are a number of well-known sociologists who have continually attracted attention for their work, including Raewyn Connell, Patricia Hill Collins, Immanuel Wallerstein, Manuel Castells, Saskia Sassen, Pierre Bourdieu, and Anthony Giddens. These academics have contributed significantly to sociological theory, research, and policy debates, placing them among the most significant sociologists.
What standards are used to evaluate sociologists' influence on contemporary society?
The impact of sociologists on contemporary society is measured using a number of factors. These consist of:
1. Impact of Publications: Books and articles as well as their quantity and impact are significant indications of influence.
2. Citation Count: One important indicator is the frequency with which a sociologist's work is cited by other academics and researchers in related disciplines.
3. Policy Influence: Sociologists who influence societal change or public policy are frequently viewed as having a significant impact.
4. Public Engagement: Sociologists can have a greater social impact when they interact with the public through media, public lectures, and outreach initiatives.
Read Also: How to Become Anorexic Fast in 7 Simple and Easy Steps
What important contributions did Anthony Giddens make to the field of sociology?
Anthony Giddens is well known for his important contributions to the theory of structuration, which highlights how social institutions and personal agency interact. Additionally, he has significantly influenced the study of modernity, globalization, and social change. Giddens' theories have significantly altered the fields of sociology and social theory and how we perceive people's interactions with society.
What impact has Manuel Castells had on research into communication and society?
For his ground-breaking studies on the information age and the influence of communication technology on modern society, Manuel Castells is well known. His "The Information Age: Economy, Society, and Culture" trilogy has been essential in helping people comprehend the dynamics of the digital age. The study of social networks, urban sociology, and media studies have all benefited from Castells' contributions.
What fundamental ideas in the field of globalization studies has Saskia Sassen introduced?
Saskia Sassen has significantly influenced the field of globalization research, especially through her examination of global cities and the term "global city." She has emphasized how important global economic hubs like New York, London, and Tokyo draw multinational firms and influence money flows around the world. The intricate interactions between urbanization and globalization are highlighted by Sassen's work.
Read Also: A University Chancellor Vs President | Total Difference
What impact did Pierre Bourdieu's theories on habitus and cultural capital have on sociological thought?
The ideas of cultural capital and habitus developed by Pierre Bourdieu have had a significant impact on sociology, notably in the areas of education and cultural studies. Cultural capital is the sum of a person's cultural resources and knowledge, which might affect their ability to move up the social ladder. The internalized social structures and dispositions that shape a person's behavior and decisions are represented by habit, on the other hand. The persistence of social inequality and the function of culture in social life have been clarified by Bourdieu's work.
What role does Patricia Hill Collins' idea of intersectionality have in modern sociology?
Leading the way in the creation of the intersectionality theory, which acknowledges that factors like race, gender, class, and sexual orientation interact to determine people's social identities, is Patricia Hill Collins. Her work has been crucial in drawing attention to marginalized people' experiences and the significance of comprehending how various oppressive systems interact. Sociology's feminist and race studies have been significantly impacted by Collins' intersectionality paradigm.
How has the world-systems theory of Immanuel Wallerstein helped us comprehend the causes of global inequality?
The world-systems theory of Immanuel Wallerstein has offered a thorough framework for examining global disparities and the dynamics of the contemporary world. In his conception of the globe, there are three regions: the core, the periphery, and the semi-periphery, where the distribution of political and economic power is uneven. By providing insights into the persistence of global inequities, Wallerstein's work has played a significant role in influencing conversations about globalization, economic development, and global geopolitics.
In conclusion, today's most prominent sociologists have significantly influenced our understanding of social structures, globalization, inequality, and identity. These individuals include Anthony Giddens, Manuel Castells, Saskia Sassen, Pierre Bourdieu, Patricia Hill Collins, Immanuel Wallerstein, Arlie Hochschild, and Raewyn Connell. Their contributions continue to influence how we perceive and assess modern society.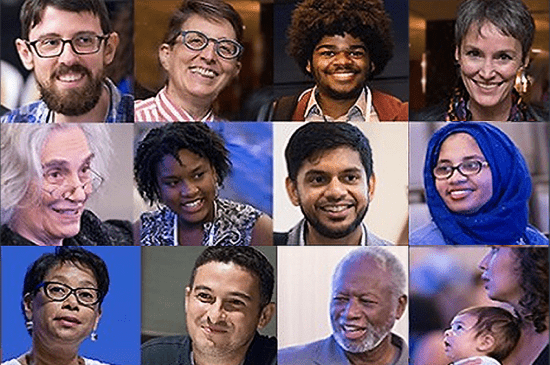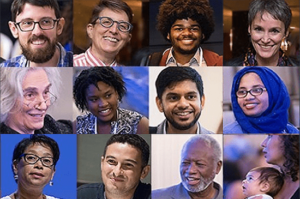 List Of 20 Top Influential Sociologists Today
From This Line Is The Full List Of Top Influential Sociologists Today
1. Omar Lizardo
Areas of Specialization: Cultural Sociology, Cognitive Sociology, Organizational Sociology
Omar Lizardo is co-editor of the American Sociological Review and the LeRoy Neiman Term Chair Professor of Sociology at the University of California, Los Angeles. He has concurrently served as an outside member of the Centre for the Critical Study of Global Power and Politics. He changed into born in 1974 in New York City, New York. After income his B.A. At Brooklyn College, he went on to earn a Ph.D. from the University of Arizona.
Lizardo's rise as a well-known sociologist stems from his studies of social networks, sociological theory, cognitive technological know-how, and cultural and organizational sociology. His research seeks to apprehend cultural modifications and the forces that pressure change within social corporations. He is an award-triumphing writer, prevailing no longer one, however Best Graduate Student Paper Awards from the American Sociological Association – in exclusive classes. His paper, "How Cultural Tastes Shape Social Networks," was offered the Clifford Geertz Prize for Best Article in Cultural Sociology.
In recognition of his work and perceived promise in the area of sociology, he was honored in 2013 with the Lewis Coser Award for Theoretical Agenda Setting. He has served as a faculty fellow at Kroc Institute for International Peace Studies at Notre Dame University, and at the Nanovic Institute for European Studies. He became most these days elected to the Sociological Research Association.
2. Bruno Latour
Areas of Specialization: Social Constructionism, Actor–Community Theory
Bruno Latour was born in 1947 in Beaune, Cote-d'Or, France. He first centered his research on philosophy, earlier than incomes his Ph.D. in theology from the University of Tours.
His work with John Law and Michael Callon produced the actor-network idea (ANT), which is a theoretical method wherein people are visible as not the only elements in social conditions. This theory suggests a complicated community of interactions between human beings and their environments.
He is a finished author. His maximum wonderful works encompass We Have Never Been Modern and Science in Action: How to Follow Scientists and Engineers Through Society. He became venerated in 2013 with the celebrated Holberg Prize (a lesser-known version of the Nobel Prize, particularly for humanities), and has additionally acquired France's Legion d'Honneur. He became voted a fellow of the American Academy of Arts and Sciences. His work has also brought about him to be selected as a foreign correspondent for the Royal Danish Academy of Sciences and Letters, the Royal Academy of Belgium, and the British Academy.
He has taught at the Ecole des Mines de Paris (Centre de Sociologie de I'Innovation), the London School of Economics, and Sciences Po Paris. Now retired, Latour leaves in the back a widespread legacy in the fields of philosophy, sociology, and anthropology.
Read Also: The 10 Best Law Schools in London
3. Harrison White
Areas of Specialization: Sociological Theory, Social Network Analysis, Mathematical Sociology
Harrison White is a rather seemed sociologist, currently the emeritus Giddings Professor of Sociology at Columbia University. He was born in Washington, D.C. In 1930. A precocious student, he started studying at the Massachusetts Institute of Technology at simplest 15 years of age. By the age of 25, he had earned his first Ph.D, in theoretical physics. He then went directly to earn a 2nd Ph.D. in Sociology from Princeton University.
Aside from his big influence on current and future sociologists, he has also been a prolific author. His nice-acknowledged works are Identity and Control: How Social Formations Emerge and its Rewrite, and Identity and Control: A Structural Theory of Social Action. He has also written approximately economics and markets in his e-book, Markets from Networks: Socioeconomic Models of Production.
He is credited with the improvement of socio-mathematical fashions such as blockmodels and emptiness chains. He is also the provocateur who led what is called the "Harvard Revolution", or the "Harvard Renaissance", a shift rooted in his critique of traditional sociological methods.
White could be extraordinarily seen amongst social community analysts for revolutionizing the strategies and techniques taken to sociological research. He became honored with the W.E.B. DuBois Career of Distinguished Scholarship Award in 2011.
4. Jürgen Habermas
Areas of Specialization: Social theory, Political concept, Rationalization, Pragmatism
Jürgen Habermas is a truth seeker and sociologist. He has earned a Ph.D. From the University of Bonn and a Dr. Phil. Hab. From the University of Marburg. Habermas is well referred to as an instructor and mentor.
His works have built on the theoretical traditions of Max Weber, each in rationalization and pragmatism. His study has yielded insights into communication, modernity, emancipation, and clarification. His philosophical framework draws from the traditions of theorists from Kohlberg to Kant, from Durkheim to Luhmann. In doing so, he ties collectively developmental psychology, sociology, political concept,s and linguistic philosophy to create a unified know-how of philosophy.
He has been provided the Sonning Prize, the Peace Prize of the German Book Trade, the Kyoto Prize in Arts and Philosophy, the European Prize of Political Culture, the Victor Frankl Award, and the Kluge Prize.
Habermas has also posted numerous works, inclusive of his first, The Structural Transformation of the Public Sphere, posted in 1962. His different extremely good publications encompass Between Naturalism and Religion: Philosophical Essays, Europe: The Faltering Project, and most currently, This Too a History of Philosophy.
He has additionally promoted critical evaluation of the function of faith in subculture, noting that while faith complicates discussions approximately social and utilitarian ethics, the exclusion of faith in philosophical discourse does more damage than accuracy.
Read Also: Georgetown University Portal, GU Student Portal Login
5. Viviana Zelizer
Areas of Specialization: Economic Sociology, Relational Sociology
Viviana Rotman Zelizer is a distinguished sociologist well-known for focusing on the financial valuation of the sacred through studies of transactions amongst intimate companions or different "sacred" exchanges. She suggests that every one intimate relationship has inherent financial transactions and that it isn't always a bad thing. She studied law for 2 years earlier than moving to the United States. She earned her B.A. From Rutgers University and went directly to earn an M.Phil, M.A., and Ph.D. from Columbia University.
She has held fellowships with the John Simon Guggenheim Memorial Foundation and the National Endowment of the Humanities. She changed into the primary chair of the American Sociological Association's new Economic Sociology department. She has written many works about sociology, consisting of Economic Lives: How Culture Shapes the Economy, and Morals and Markets: The Development of Life Insurance in the United States. Her most currently posted e-book is Money Talks: Explaining How Money Really Works.
In 2006, she became a member of the PEN American Center, and in 2007, she became a member of the American Academy of Arts and Sciences. Zelizer is the Lloyd Cotsen '50 Professor of Sociology at Princeton University. Her current studies are a examination of the monetary transactions related to relationships among university students'.
6. Judith Butler
Areas of Specialization: Critical Theory, Gender Theory
Judith Butler was born to a Hungarian, Jewish, and Russian family in 1956. She was first educated at Hebrew College. She received her B.A., M.A., and Ph.D. from Yale University, she is rated as one of the top influential sociologists today.
Her work on feminist and queer ideas has been vast and influential, making her rightfully positioned among well-known sociologists. Her most outstanding work has been Gender Trouble: Feminism and the Subversion of Identity and Bodies That Matter: On the Discursive Limits of Sex. In her studies, she has determined that gender is a social construct perpetuated to justify the continued subordination of women and oppression of sexual minorities together with LGBTQ people.
She further indicates that gender is largely performative, with the translation of gender reliant on movement and speech. She has been demonized for her perspectives, even depicted as the "antichrist" by using anti-homosexual activists who reviled her for her gender and her Jewish historical past.
Despite her polarizing perspectives, Butler has been named a Corresponding Fellow of the British Academy and has been commemorated as "25 Visionaries Who Are Changing Your World" with the aid of the Utne Reader. She is the Hannah Arendt Chair at the European Graduate School and has been the Maxine Elliot Professor in the Department of Comparative Literature and the Program of Critical Theory at the University of California, Berkeley, since 1998.
Read Also: Best Online Stock Trading Courses for Beginners in 2023
7. Pierpaolo Donati
Areas of Specialization: Social Policy, Relational Sociology
Pierpaolo Donati is an Italian sociologist, born in 1946 in Burdio, Italy. Donati is first-rate acknowledged for pioneering the sector of relational sociology. Initially interested in physics, Donati switched his cognizance to social science, incomes his MA from the University of Bologna in 1970.
Afterward, Donati finished studies at the University of Milan, did doctoral studies at the University of Essex, and held the name of full professor of sociology at the University of Bologna from 1980 to 2016, coaching there and someplace else. He is likewise a member of the Pontifical Academy of Social Sciences, since 1997.
Donati has worked in growing what he terms the "relational idea of society." This is a form of realist approach, which may also sound simple to put people, but is certainly groundbreaking in the subject. The key to relational sociology is that it redefines the item of sociology.
Traditionally, sociology has regarded society as an area in which things show up, and members of the family play out. Relations are such things as own family, citizenship, welfare, social interactions, and regulations. A short precis of Donati's argument (and why it is so substantial) is basically that the family members themselves are society.
In other words, society is constituted by means of those relations and not the opposite manner around. In specific, Donati's goal in advancing this argument is to understand the impact of globalization on societal exchange. A not unusual complaint is this view overlooks the importance of interests in our social members of the family.
Published works from Donati include Relational Sociology: A New Paradigm for the Social Sciences and The Relational Subject.
For his work, Donati has acquired awards and honors including the San Benedetto Prize for the advertising of Life in Europe, the Mario Macchi Prize 2009 with the aid of the National Association of Catholic Schools, and Honoris causa Doctorate of the Pontifical Lateran University for studies on marriage and own family.
8. John Levi Martin
Areas of Specialization: Cultural Sociology, Cognitive Sociology, Political Sociology
John Levi Martin is the Florence Borchert Bartling Professor of Sociology at the University of Chicago. He graduated from Wesleyan University with a B.A. In sociology and English. His undergraduate thesis, The Epistemology of Fundamentalism, acquired the Herbert Hyman Prize for undergraduate sociology. He earned his M.A. And Ph.D. from the University of California, Berkeley.
Martin has published a multitude of works, consisting of the American Sociological Association's Theory Book Prize winners, Social Structures and The Explanation of Social Action. He is presently running on an ebook, The True, The Good and the Beautiful: On the Rise and Fall of the Kantian Grammar of Action, and numerous articles.
His studies have explored sexual selection making, classical theory, interpersonal strength, sexiness, and political psychology. He has been a member of a number of groups for sociologists, which includes the International Network for Social Network Analysis, the Society for the Scientific Study of Religion, and the American Sociological Association, and sits on the editorial forums of courses including the American Sociological Review and Social Psychology Quarterly. He currently organized a Social Structure and Process Conference in Chicago. He has additionally lent his information with the aid of serving as a peer reviewer for scholarly publications in fields as diverse as anthropology and mathematics.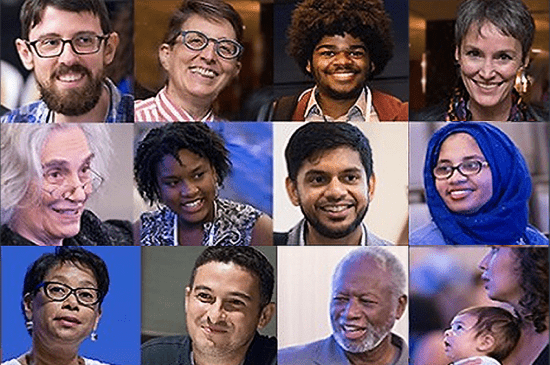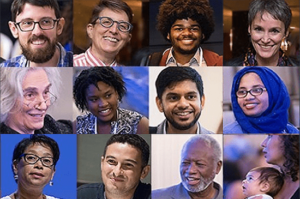 9. Mark S. Granovetter
Areas of Specialization: Economics Sociology, Social Network Theory
Mark Sanford Granovetter is a professor at Stanford University. He is an outstanding sociologist who earned an A.B. In history at Princeton University and a Ph.D. in sociology from Harvard University, he is another big name amongst other top influential sociologists today.
Granovetter ranks among the most well-known sociologists because he's one of the most stated experts in the field, best recognized for his paper known as The Strength of Weak Ties, which has been cited in over 50,000 instances. He has also conducted studies in economic sociology. His article, Economic Action, and Social Structure: The Problem of Embeddedness, is stated to have stimulated a brand new field of inquiry in monetary sociology. In 2014 he was believed to be a Nobel Prize contender and changed into located on Thomson Reuters's listing predicting winners for economics.
He has spent his profession at institutions along with Johns Hopkins University, Stony Brook University, Stanford University, and Northwestern University.
His maximum current ebook, Society and Economy: Framework and Principles, was published in 2017. He became recognized currently with the aid of Thomson Reuters, which named him a Citation Laureate, an honor reserved for the maximum heavily referred to students of their respective fields of inquiry. He is the Joan Butler Ford Professor of Sociology and the Joan Butler Ford Professor at the School of Humanities and Sciences at Stanford University.
10. Diane Vaughan
Areas of Specialization: Normalization of Deviance, Organizational Behavior
Diane Vaughan is a professor at Columbia University. She earned her Ph.D. In sociology from Ohio State University and is excellent acknowledged for coining the term, "normalization of deviance."
She has theorized that the normalization of deviance contributed to the Challenger and Columbia failures, in which troubles, erroneous results, or deviations from the norm come to be normalized until they purpose a catastrophe. This way the importance of early warning symptoms is gradually minimized until the harm becomes apparent. Her ebook on this subject matter, The Challenger Launch Decision: Risky Technology, Culture and Deviance at NASA, changed into awarded the Rachel Carson Prize and the Robert K. Merton Award. It was also nominated for the National Book Award and a Pulitzer Prize.
In healthcare, normalization of deviance takes place for 4 important motives: Healthcare employees don't understand the purpose of recommendations, they consider know-how imperfect, they experience they have to ruin policies for the common desirable, or they're afraid to speak up. In all of these cases, exceptions are made to policies through the years, ensuing in a normalization that degrades order and system. By communicating efficiently and monitoring compliance, healthcare businesses can avoid the capacity for provider degradation.
Vaughan has also studied human relationships – most extensively relationship breakups, about which she wrote an ebook, Uncoupling: Turning Points in Intimate Relationships.
11. Ann Mische
Areas of Specialization: Relational Sociology, Political Sociology, Organizational Sociology
Ann Mische is Professor of Peace Studies at the Kroc Institute for International Peace Studies and Associate Professor of Sociology at the University of Notre Dame. She earned a B.A. In philosophy from Yale University and an M.A. And Ph.D. in sociology from The New School for Social Research.
Her research hobbies have blanketed social networks, struggles in politics, and political and relational sociology. Her work, Partisan Publics: Communication and Contention across Brazilian Youth Activist Networks, turned into an honorable point out for the American Sociological Association's Best Book in Political Sociology Award. The book tracked five small cohorts of younger, Brazilian activists via their numerous "networks" over twenty years of political change.
She has served on editorial boards for a number of sociology journals, including American Journal of Sociology and Qualitative Sociology. She became named co-editor of the magazine Social Movement Studies: A Journal of Social, Cultural, and Political Protest in 2001, and served in that role until 2008. She is operating on an e-book concerning social and political trade, peacebuilding, and democracy, tentatively titled, Futures in Contention: Public Scenarios and Transformative Politics Inside the Global Arena. Mische has also chaired two extraordinary sections of the American Sociological Association – Political Sociology and Theory.
Read Also: Top 10 Highest Paid Doctors in the World | 2023
12. Michael Burawoy
Areas of Specialization: Public Sociology, Labor Studies
After graduating with a diploma in mathematics from the University of Cambridge, Michael Burawoy went to Zambia to behavior research. While there, he earned his master's degree from the University of Zambia. He went on to earn a Ph.D. in sociology from the University of Chicago.
A professional in the study of commercial workplaces, he has researched workers in Russia, Hungary, and Chicago. It is from this work that he wrote his most well-known e-book, Manufacturing Consent: Changes Inside the Labor Process Below Monopoly Capitalism. In that work, he sought to examine sociological problems and problems together with postcolonialism, magnificence cognizance, and the transition from socialism to capitalism. Since that point, he has pivoted to study public sociology, investigating how sociology is taught at his personal university.
He became venerated by means of the American Sociological Association in 2004 for his work on public sociology. In his cope with to them that event, he advised four categories of sociology – public, coverage, professional, and critical sociology. He later served the American Sociological Association as president and changed into vice-president for the Committee of National Associations of the International Sociological Association. Most significantly, he changed into elected the 17th President of the International Sociological Association via the XVII ISA World Congress of Sociology, serving a time period from 2010-to 2014.
13. Mustafa Emirbayer
Areas of Specialization: Social Network Analysis, Relational Sociology
Mustafa Emirbayer Is a professor of sociology at the University of Wisconsin–Madison, He is one of the big names in terms of the top influential sociologists today. He graduated together with his B.A. From the University of California, Davis, and earned his M.A. And Ph.D. from Harvard University.
He has posted numerous articles and books about classic and present-day sociological concepts. His Race in America (written with M. Desmond), is an extensively used textbook for undergraduate sociology students. He became venerated with the aid of the American Sociological Association for The Racial Order, which received their Theory Prize. His research pursuits have blanketed civil society, psychoanalytic, pragmatic philosophy, relational sociology, and the public sphere.
He has been the editor-in-chief of Sociological Theory journal, and turned instrumental to the development of The New York School of Relational Sociology, along with colleagues, Charles Tilly and Harrison White. Network Analysis Culture, and the Problem of Agency, written in collaboration with colleague Jeff Goodwin, won the Clifford Geertz Award for Best Article in Cultural Sociology in 1994. His most frequently mentioned work turned into an editorial co-written with Ann Mische, What is Agency? which tested human company through the lens of habitual and reason.
Formerly a chair for the Theory Section of the American Sociological Association, Emirbayer is now the editor of Sociological Theory.
14. Sherry Turkle
Areas of Specialization: Human-Technology Interaction
Sherry Turkle is a mentioned professional in the interactions between humans and technology, known as one of the top influential sociologists today. She earned a B.A. In Social Studies from Radcliffe College and her Ph.D. in sociology and personality psychology from Harvard University. Her career has been spent examining the advancement of technologies and the modifications in human social behavior that have resulted.
She has written several books about humans and generation, which include The Second Self: Computers and the Human Spirit and Alone Together: Why We Expect More from Technology and Less from Each Other. The Second Self is a surprising work about how era is converting how human beings suppose. In Alone Together: Why We Expect More from Technology and Less from Each Other, Turkle suggests that era is often a means of escaping reality, and as we escape reality, we drift in addition to real human interaction.
She additionally co-authored a study with the overdue Seymour Papert, titled, Epistemological Pluralism and the Revaluation of the Concrete. In this study, they evaluated the experience of PC programming instruction for women vs. Men, and how the value of "difficult" information is overstated and needs to be reevaluated.
As a well-known sociologist, Turkle has been venerated with the aid of Forbes magazine as one in of "America's Top 50 Women in Tech"," and "Woman of the Year" by using Ms. Magazine. She is the Abby Rockefeller Mauze Professor of the Social Studies of Science and Technology at the Massachusetts Institute of Technology.
Read Also: The University of Missouri | Review, Tuition, Admission
15. Patrik Aspers
Areas of Specialization: Economic Sociology
Patrik Aspers is the chair of sociology at the University of St. Gallen, Switzerland, and professor of sociology at Uppsala University. He earned a Ph.D. From Stockholm University, analyzing under Richard Swedburg and Harrison White.
A scholar of markets, he has used a phenomenological technique to study sociological concepts and financial sociology in the fashion industry. He is presently engaged in a long-term studies program titled "Being and Order". This venture, anticipated to retain until 2037, examines how human beings exist in the global and the social constructs that make up the "order" of everyday existence.
He has added lectures for institutions along with Harvard University and Columbia University and became the president of the Swedish Sociological Association from 2010 to 2012. He has worked with or for the London School of Economics, College de France, and the Max Planck Institute for the Study of Societies.
He is the author of more than 77 courses, which include "Forms of Uncertainty Discount: selection, valuation, and Contest" and Re-Imagining Economic Sociology.
He is presently operating on a book about public methods of uncertainty reduction, mainly to lessen the troubles of uncertainty, danger, and ambiguity to assist markets and establishments.
16. Christian Smith
Areas of Specialization: Cultural Sociology, Sociological Theory, Sociology of Religion
Christian Smith is the William R. Kenan Jr. Professor of Sociology at the University of Notre Dame and a schoolfellow of the Kroc Institute for Peace Studies and the Helen Kellogg Institute for International Studies, he is rated one of the top influential sociologists today. He earned a B.A. In sociology from Gordon College and an M.A. And Ph.D. From Harvard University. He went directly to also study at the Harvard Divinity School for 12 months.
He is pleasantly recognized for his study of the sociology of religion, with explorations of spirituality in adolescence, evangelicalism, current religion, and the technological know-how and philosophy of generosity. He is also credited, with Melinda Lundquist Denton, for the time period of moralistic therapeutic deism that is used to describe the spiritual ideals of American younger humans. This belief gadget is based totally on a primary knowledge of truth vs. Evil and heaven vs. Hell, wherein God exists but is generally no longer worried with everyday lifestyles.
Smith uses a critical realism technique in sociological study. He has written some of books, such as To Flourish or Destruct: A Personalist Theory of Human Goods, Motivations, Failure, and Evil, How to Go From Being a Good Evangelical to a Committed Catholic in 95 Difficult Steps, and What Is a Person?: Rethinking Humanity, Social Life, and the Moral Good from the Person Up.
17. Laurent Thévenot
Areas of Specialization: French Pragmatic Sociology, Economic Sociology
Laurent Thévenot is an influential sociologist and professor at the Ecole des Hautes Etudes en Sciences Sociales (EHESS, or, translated: School for Advanced Studies in the Social Sciences). Born in 1949, he is now taken into consideration one of the most influential thinkers in Economic Convention Theory and a fresh interpretation of French pragmatic sociology, and one of the top influential sociologists today.
He has written fundamental works with colleague and common collaborator, Luc Boltanski, On Justification and On Justification: Economies of Worth. On Justification stimulated a brand new French Pragmatic Sociology with its exam of modern-day strategies of examining the interrelationships between politics, economics, and society.
On Justification: The Economies of Worth, affords an idea of a couple of social orders, numerous in fact, including fame, commercial, home, inspired, civic, and marketplace. They suggest that it's far the interplay of these six orders that make up our belief of real worth and price and that the calculus for this isn't common because of the varied perspectives concerned. Between those two works, Thévenot and Boltanski have transformed conventional methods of sociological inquiry.
He is a founder of the Group de Sociologie Politique et Morale, (roughly translated to: Sociology Group Politics, and Moral), and co-editor of the magazine, Annales. Histoire, Sciences and Sociales.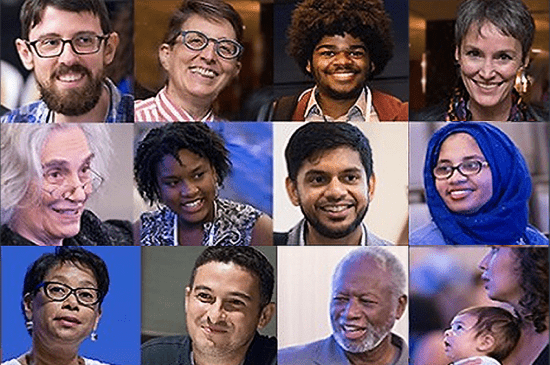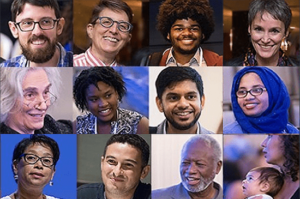 18. Raewyn Connell
Areas of Specialization: Hegemonic Masculinity, Social Class
A sociologist and intellectual of the Australian New Left, Raewyn Connell turned into born in Sydney, Australia in 1944. She earned a B.A. On the University of Melbourne and a Ph.D. from the University of Sydney.
Connell first emerged on the sociology scene with her works on class and training, including Ruling Class, Ruling Culture, and Class Structure in Australian History. Her research into gender and masculinity yielded additional works, together with Gender and Power: Society, the Person, and Sexual Politics and Masculinities. Her works on the social assembly of masculinity and hegemonic masculinity is foremost inside the discipline, with Masculinities being the maximum referred to work in that area of inquiry.
Her know-how is sought internationally, leading to her function as a marketing consultant to United Nations efforts on gender equality. She is a lifestyle member of the National Tertiary Education Union and holds seats on some advisory forums and editorial forums, which include The International Journal of Inclusive Education and The British Journal of Sociology, Theory and Society. Her coaching positions have covered Harvard University, University of California, Santa Cruz, and Macquarie University, where she became the founding professor of sociology. She retired from the University of Sydney in 2014 and became named Professor Emerita. A video of her very last lecture, The Knowledge Industry and Counter-Power, can be determined online.
19. Paul DiMaggio
Areas of Specialization: Social Inequality, High Culture
Paul Joseph DiMaggio is a professor of sociology at New York University and A. Barton Hepburn Professor Emeritus of Sociology and Public Affairs at Princeton University, also known to be one of the top influential sociologists today. He earned his B.A. From Swarthmore College, and his M.A. And Ph.D. in sociology from Harvard University.
DiMaggio's body of work has covered social inequality, the appearance of an "excessive lifestyle", and organizational structures. His works indicate that organizational conduct is driven less with the aid of efficiency and greater by the preference for the approval of out-of-door stakeholders. Faced with this anxiety, companies stifle creativity and innovation and make suboptimal choices that best seem useful on their face, but are in truth counter to the great pastimes of the enterprise.
In his exam of the concept of "high subculture," he determined that once elegance distinctions are, or appear like, weakened, society reveals different methods of differentiating higher class, via the patronage of the humanities or clubs in prestigious social golf equipment.
Previously, he was a fellow at the John Simon Guggenheim Memorial Foundation and the Center for Advanced Study in the Behavioral Sciences. He has also served at the Connecticut Commission at the Arts, and become the govt director of Yale's program on nonprofit organizations.
Recommended
20. Saskia Sassen
Areas of Specialization: Urban Sociology, Urbanization
Saskia Sassen is Robert S. Lynd Professor of Sociology at Columbia University and Centennial Visiting Professor for the London School of Economics, he is well known to be one of the top influential sociologists today. Born in 1947 in The Hague, Netherlands, she grew up in Buenos Aires, Argentina. Her father was a Nazi journalist and a member of the Waffen SS. She earned her M.A. And Ph.D. from the University of Notre Dame and an extra grasp's diploma in philosophy from the University of Poitiers.
A identified professional in city sociology, Sassen is credited with coining the term, "international city" used to explain a population middle essential to a bigger global financial community. Weaving variables of inequality, gendering, and digitization via her study of city politics, she has investigated the phenomena of transnational human migration, globalization, immigration, and denationalization.
She has written several books, together with The Global City: New York, London, Tokyo, Losing Control? Sovereignty in an Age of Globalization, and Expulsions: Brutality and Complexity inside the Global Economy. For her tremendous accomplishments and scholarship within the field, she was commemorated with the Prince of Asturias Award in Social Sciences in 2013. She is a member and former chair of the Committee on Global Thought. The French government also recognized her as a Chevalier de l'Ordre des Arts et Lettres.
SEE ALSO:
Trust you found our article on the List Of 20 Top Influential Sociologists Today helpful. Follow our website for more interesting articles.