This essay explains all you need to know about Isreal students visa, the step-by-step process for applying for an Israel student visa in 2023, the different types of Israel visas, the required paperwork, who may apply, and when to apply.
Israel is a country on the Mediterranean coast with over 9 million people, the majority of whom speak Hebrew and Arabic. The nation is home to some of the top colleges in the world as well as uncommon and beautiful scenery. It is renowned for its profoundly held religious beliefs and unique culture, which are a source of both beauty and wonder in this little nation that provides unmatched experiences for cultural enthusiasts and travelers alike.
Israel, known as the "Start-up Nation" and one of the most innovative nations in the world, has the most startups per person in the world, making it the ideal location for students with an entrepreneurial spirit! Israel is the happiest nation in Asia and the ninth-best country in the world for quality of life!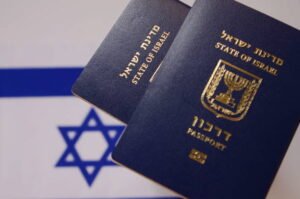 Israel has some of the best universities, colleges, and research institutes in the world, and it has 11,000 international students studying there. Four Israeli institutions on average offer one of the top 50 undergraduate programs in the world for producing entrepreneurs. Students who want to study in the sectors of innovation, science, and engineering and obtain an Israel student visa can benefit from the country's long history of academic success and support for research and innovation.
For overseas students pursuing bachelor's, master's, and doctoral degrees, higher education institutions in Israel provide a variety of academic programs in English that range from intensive courses to full-degree programs. Post-doctoral and Ph.D. researchers are also welcome in Israel and will have excellent opportunity to collaborate with pioneers in their respective fields.
Read Also: Maynooth University Review (MU) – Review, Admission, Tuition
The Council of Higher Education, which is in charge of overseeing the whole Israeli higher education system, is responsible for Israel's 9 universities, 31 colleges, and 21 teacher-training colleges.
Israel has 61 higher education institutions, 50 of which are publicly financed and 11 of which are privately funded, making tuition rates affordable compared to other countries. Depending on the university, tuition can range from $4,000 to $30,000 per year, depending on the program and institution.
If you want to study in Israel and that seems fascinating, focus on obtaining an Israel student visa.
Isreal Students Visa 2023
An Isreal students visa is a permit that allows you to come to Israel and stay there for a predetermined amount of time; it also specifies the activities you can do while you are in Israel with a visa.
the following list of Isreal students visa categories:
Immigration visa
A/1 Temporary Resident visa
A/2 Student visa
A/3 Clergy visa
A/4 visa for spouses and children
B/1 Work visa
B/2 Visitor's visa
You will require a student visa (A/2 visa) in order to study in Israel. Applications for Israeli student visas should be sent to the Israeli embassy or consulate in your place of residence. Once approved, the visa entitles the bearer to up to one year of entry and departure privileges from the nation.
Read Also: Fully-funded Commonwealth Masters Scholarships in the UK 2023
1. A/2 Student visa
A/2 student visa is one of the isreal students visa. Those who intend to enroll in academic institutions, elementary and secondary schools, yeshivas, and youth institutes run by the Jewish Agency are eligible to apply for this visa. The visa is acceptable for numerous entry and exits and has a maximum validity of one year. However, those who hold this visa are unable to work in Israel.
Students are eligible for an Israel student visa if they can provide the following:
visa application for entry into Israel that has been fully completed and signed
A total of two passport photos (5 x 5)
an official letter of acceptance for studies from a reputable Israeli higher education institution
a statement demonstrating the student's financial capability to support himself during his stay in Israel and pay for his courses
If his nation has a diplomatic mission in the State of Israel, he will need a travel document that is valid for at least a year. The passport needs to be valid for the full study period and an additional six months after that if there isn't such a mission in Israel.
The fee must be paid (click here to view the fee schedule).
The Consul may also demand additional costs.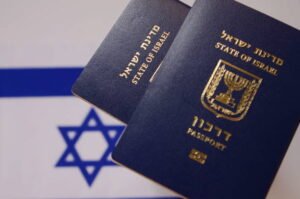 2. Who Can Apply for A/2 Student Visa?
Anyone who has been accepted into a school in Israel and who possesses the necessary documentation to verify it to the Israeli embassy in their place of residence may apply for an Israeli student visa. Included in this are individuals accepted into yeshivot, academic institutions, primary and secondary schools, and other Jewish Agency youth facilities.
The candidate should be aware that if they have Israeli parents (such as an Ezrach Oleh), they are ineligible to apply for an A/2 Student Visa for Israel. Those who meet the requirements for Israeli citizenship are required to apply for an Israeli passport.
Recommended
3. When to Apply for an A/2 Student Visa?
Any applicant or person planning to apply for an Isreal students visa must determine the ideal time to do so in their home country. Applications that are submitted too soon or too late frequently fail for this reason.
An A/2 visa application for study in Israel should be submitted one to two months prior to the intended date of travel.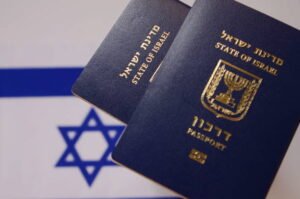 4. Where to submit an A/2 Visa Application?
Depending on how the Israeli government has governed visa application submission in your home country, you may submit your application. However, a potential candidate may do so at one of the following locations:
The Israeli Embassy
Israel's consulate
Israel has contracted with a third-party visa processing facility to handle visa entrance.
The Israeli embassy in any nation, via their website, or by contacting them by phone or email can provide you with any more information.
Read Also: Present Indefinite Tense: Meaning, Examples & Exercise
SEE ALSO:
Trust you found our article on Isreal Students Visa 2023: Step by Step Procedure follow our website for more interesting articles.