Talking about how to teach English in Vietnam, let us also note that vibrant cities, breathtaking natural scenery, and exotic cuisine are just a few of the things that draw so many people to Vietnam to teach English. The country, which is in the middle of Southeast Asia, is best known for the historical capital of Hanoi, Ho Chi Minh City, and the UNESCO-listed Halong Bay. You will get the chance to experience both the well-known tourist attractions and the real, everyday Vietnam as a TEFL teacher.
In most circumstances, a BA degree and a criminal background check are the minimal requirements for being able to legally work in Vietnam. A TEFL certification, prior professional experience, or coursework in a related sector are all desirable additions. If you have found job while in the nation, you can change your tourist visa into a work visa, which is a common way to work in Vietnam. A fantastic approach to get a feel for it and determine whether Vietnam is right for you is to take advantage of one of the many volunteer opportunities available there.
Consider taking a job as an English teacher in Vietnam if you're interested in a pleasant climate all year long, sociable pupils and coworkers, and a convenient home base for inexpensive travel throughout Southeast Asia. Read on to learn everything you need to know in this Teach English in Vietnam Ultimate Guide, from getting your TEFL certification to locating the greatest jobs in the nation.
Read Also: 10 Best Preparatory Schools in Connecticut
Still On: How To Teach English in Vietnam
How much money can you make in Vietnam teaching English?
The average monthly salary for an English instructor in Vietnam ranges from 27,700,000 VND to 46,171,000 VND (£920 to £1,500/$1,200 to $2,000 USD). Whether you have a degree in a relevant profession and how much experience you have will depend on the type of school you teach at, where it is, and how close it is to your home.
There are many opportunities to tutor English on the side, with hourly fees ranging from 390,000 VND to 740,000 VND (£13 to £25 / $17 to $32) if you're a new TEFL teacher looking to still make a respectable living.
As a general rule, search for positions paying a minimum of 46,171,000 VND (£ 1,500/$2,000 USD) each month. Experienced teachers and those with a degree in education or English can apply for higher-paid jobs and bargain for a better income.
What is the cost of living in Vietnam?
Although contracts normally don't include benefits like lodging and travel expenses reimbursement that other nations like China and South Korea give, earnings in Vietnam are relatively good compared to the cost of living.
You may have a fantastic experience without spending a fortune if you eat like a local by eating on the street and avoiding tourist traps. Although housing is not often provided with teaching jobs, it is simple to find a place to rent. While modern condominiums are preferred by expats, you can save money and have a more authentic experience by renting in a local neighborhood. It's imperative to obtain the necessary coverage while you're in the nation because health insurance may not be covered by your contract.
As it is inexpensive to travel in Vietnam, teachers can take advantage of their vacation time to get to know the nation and its ancient capital city, Ho Chi Minh. Public transportation is affordable, but many foreigners opt to rent a motorbike instead (around $50 per month), which makes it easier for them to travel for both work and fun.
Still On: How To Teach English in Vietnam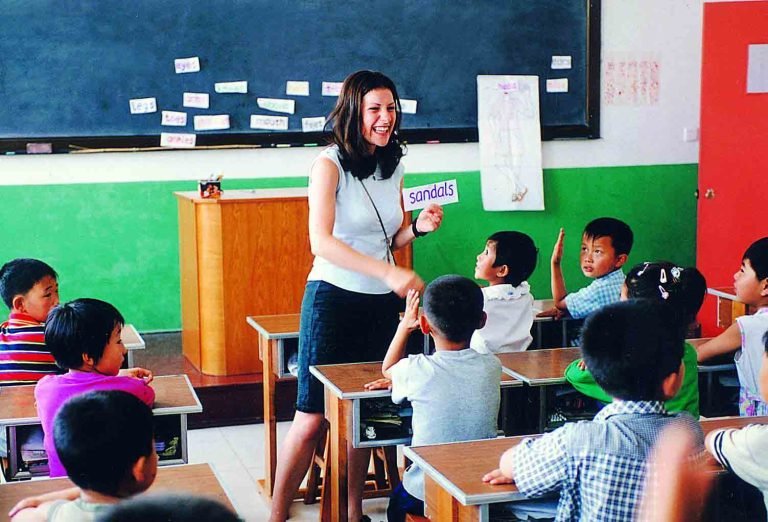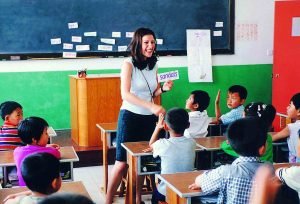 What credentials are needed to teach English in Vietnam?
TEFL accreditation (120 hours). It would be preferable if you obtained a combined 140-hour TEFL certificate if you have no prior teaching experience.
An undergraduate degree in any subject.
An active passport.
Criminal history check
Although not always necessary, not having a bachelor's degree may reduce your work options.
How Can I Start English Teaching in Vietnam?
Once you have the necessary credentials to teach English in Vietnam, you may start searching for employment opportunities or simply putting yourself out there.
If there are any language schools in Vietnam that are looking for English teachers, you can check their websites to see if they are posting any job openings, or you can get in touch with the administration through the school's provided contact information (usually through mail or phone). Be sure to have your bachelor's degree prepared before you do this as it is necessary for both your job application and visa.
Your qualifications must at least contain a TEFL certificate if you are looking for private English teaching jobs in Vietnam. Other locations where you can look for and post similar opportunities include LinkedIn, Google, Upwork, and other job search engines.
Provide true and accurate information while applying for jobs, and keep in mind that when being interviewed, you should project confidence, act professionally, and politely respond to queries.
Once hired, request a visa, and get ready for an amazing work experience in Vietnam's tranquil nation. Best of luck!
Still On: How To Teach English in Vietnam
Read Also: 10 Best Preparatory Schools in Connecticut
How To Teach English in Vietnam
1. Teach at Apollo
Apollo English is on a mission to teach the next generation of Vietnamese people how to be successful global citizens who can improve society. The center is presently hiring young learner teachers for both full-time and part-time positions. Candidates should be enthusiastic, creative, and committed.
2. Job Requirements
Strong enthusiasm for education and a great love of children
Certifications in Online Teaching, CELTA, Trinity TESOL, IHC, and
Bachelor's or higher degree
English proficiency across all 4 skills at CEFR C2 and IELTS band 9
No criminal history found (with validity within 6 months)
Cultural awareness, adaptability, and flexibility
Passport validity is for four months
Interest in working in a multicultural atmosphere
To apply,

visit

apollo.edu.vn/teach

.
Still On: How To Teach English in Vietnam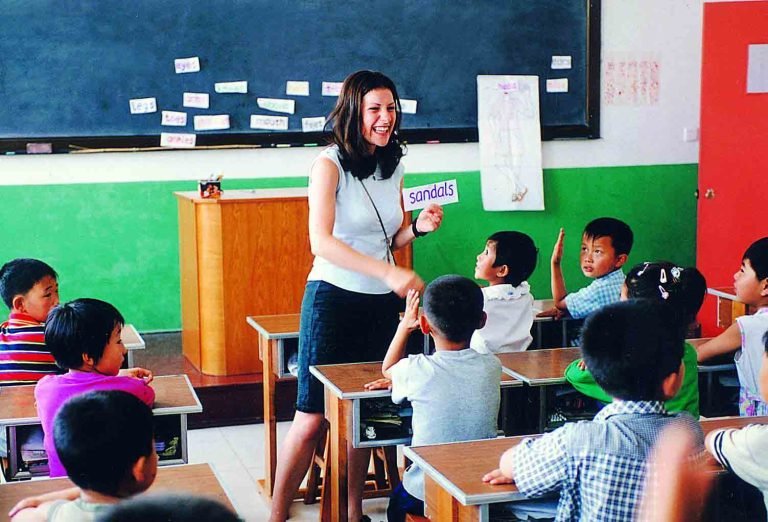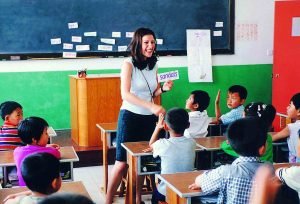 2. Funded 6–12 Month TEFL Internship in Vietnam
If you're interested in working as an intern teaching English in Vietnam, you should think about submitting an application at premiertefl.com. Discover the eligibility requirements and other crucial information about the internship when you log onto the website.
You will be instructing elementary, middle, and high school students in this 25–52 week program.
3. Vip Kid: Teach English Online
Being a pioneer in online English teaching, VIP Child aspires to create a worldwide classroom where all students feel engaged in their learning. The organization is now recruiting for competent and skilled teachers to teach English at their school. The institution has more than 1,000,000 pupils on its platform.
They have already planned the lessons, so you won't need to. Because classes are adaptable, you can teach from your comfort zone.
Apply for this role if you want to work with them to empower and prepare every child for the future. You will need to complete a brief demo lesson, which their team will examine; if you possess the skills they require, you are qualified to move further. The students you will be instructing here range in age from four to twelve.
Still On: How To Teach English in Vietnam
Recommended
4. iTutorGroup
The online education hub iTutorGroup, which is owned by Ping An Insurance Corporation of China Ltd, links teachers from around the world with students in Asia. You are more than welcome to join them if teaching is your passion.
Working from home, having a flexible schedule, and having a supporting staff are all advantages of teaching. The students you will be working with here range in age from 6 to 65.
SEE ALSO:
Trust you found our article on How To Teach English in Vietnam follow our website for more interesting articles.