Have you been asking questions about York University Toronto acceptance rate 2023? or you need information about York University, then this article is for you.
We will be looking at the acceptance rate of York University Toronto and other important details of this institution of learning.
There is no specified acceptance rate for York University Toronto, But according to existing data, they currently have a 27% acceptance rate, meaning, they accept a minority of applicants Yearly. The application can be done via York university
Also, read: Scotiabank National Scholarship | How to Apply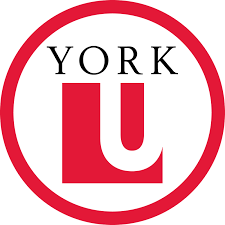 Why Study At York University Toronto?
This article won't only let you know york university Toronto acceptance rate but will also acquaint you with the reasons you should choose York university. York University is a public research university in Toronto, Ontario, Canada, that was founded in 1959. If you want to study in Toronto, one of Canada's top-ranked cities in the QS Best Student Cities, York University is the place to be.
It is well-known for advocating new ways of thinking in order to improve education and research. York University is an internationally known research university having collaborations with more than 200 premier universities across the world through its 11 faculties and 25 research institutes.
If you are a doer, you will thrive in this environment. Essentially, York students and graduates push boundaries, achieve goals, and find solutions to the world's most important social issues, all while being supported by a strong community that encourages them to think outside the box.
You also have a better probability of landing a job after graduation if you attend York University. York University now has a 93 percent graduate employment rate.
York University Toronto Campuses
York University Toronto is divided into two campuses: Keele and Glendon. The Keele Campus, York's main campus, is located in the northwestern part of Toronto, bordering York Region. With 457 acres, it is Canada's largest post-secondary campus, and it houses the majority of the University's faculties.
Glendon College, on the other hand, is a bilingual liberal arts faculty and a separate campus of York University in the Lawrence Park suburb of Toronto. Glendon is unique among York faculties in that it has complete control over both recruitment and admission.
There are also more satellite campuses for the school. While the majority of Schulich School of Business and Osgoode Hall Law School programs are conducted on the Keele Campus, both schools also have satellite locations in downtown Toronto.
What Is York University Toronto Acceptance Rate?
York University accepts applications from over 178 countries for admission to over 200 different degree programs.
admission to its different courses for international students is available in the 3 seasonal intakes of winter, summer, and fall. Every year, the university examines over 50,000 applicants and sends out an offer of admission within two months of making all selections.
York University receives over fifty thousand applications for admissions each year. The average acceptance rate last year for the York University on an overall basis was just over 27% with a total of applicants on record were 206,297, out of which 55,700 got admitted; with a ratio of 43% males, and 57% female applicants.
So no matter your country of origin or residence you can apply to York University Toronto and get admitted.
The average acceptance rate of 11% for graduate courses at York University was recorded with a total number of applicants of 54,546; out of which 6000 were admitted.
But on the other end, York believes everyone should get a chance to study and this is why it was giving admissions to a maximum number of applicants each year. Based on such records the average acceptance rate for 150+ degree programmes offered by York University was floating between 70-85% each year.
As an international student before applying for York University Toronto, make sure that you have gotten a Canada study visa, the Canada study visa is a very important requirement for your application to study at York University, Toronto.
International students can visit the school portal for international studies at International study
Also, read: Top 10 Best Aviation Schools in Canada | Ranking
International students interested in applying to York University should follow the steps outlined below:
Admission Portal: Apply online at the official website.
Application Fee:114 United States dollars.
Basic Academic Requirement: High-School Certificate.
What Are The Admission Requirements At York University Toronto?
Select a program of interest, review the program criteria, then apply online at the official website.
Submit the official academic transcripts. Provide TOEFL/IELTS or equivalent test scores. Submit Citizenship and Immigration Documents. Letter of Recommendation (LOR) for Canada
Mature Students (20 years of age and above) must also provide other mandatory documents including resume, personal letter (one-two pages), postsecondary transcripts,  documents for any previous academic performance, among others, all documents must be an original copy(photocopies are not allowed)
Submit the completed applications and track them via MyFile on the school portal
Also, read: 10 Cheapest Dental Schools in California for International Students
The university have some country-specific requirements while offering admissions to international applicants from some countries. Some of the countries having equivalent requirements are as follows:
| Name of Country | Specifications |
| --- | --- |
| India | All-India Senior School Certificate/ Higher Secondary Certificate/ Indian School Certificate/ Intermediate Examination Certificate/ Pre-University Examination Certificate |
| Sri Lanka | GCE Ordinary results plus GCE Advanced level results |
| China | Senior 3/Grade 12 Graduation Exam |
| Malaysia | STM/GCE Ordinary results plus STPM/GCE Advanced level |
| Nepal | Higher Secondary Certificate or the Proficiency Certificate |
International applicants must prove their English proficiency by passing either TOEFL or IELTS, one of the exams mentioned above, and send their score sheet along with the application. The minimum prerequisite for these tests differs depending on the course.
International students must note that test scores submitted to the university shall not be older than 2 years.
York University Toronto was created in 1959, as a public research university located in Toronto, Ontario, Canada. If you want to study in one of the best university in Canada, applying to York University is the best opportunity for you.
This university is known for developing research works. York University is based on 25 research centers and 11 faculties under the partnership with more than 200 top leading research centres and universities across the globe.
York U Admission Requirements For Canadian Students
Conditional offers of admission will be made based on all of your Grade 11 exams and any available Grade 12 finals/midterms (in progress) as a Canadian high school graduate, with a focus on courses particular to the program to which you have applied.
York U Admission Requirements For International Students
York University Toronto welcomes foreign students from 178 countries and territories with a variety of educational backgrounds.
To get admitted to York University, applicants must have a valid visa to study in Canada as well as a high school diploma or secondary school certificate from their home country.
Follow the link York U international student requirements  for more details
Visa Process for International Students
In general, obtaining a study visa in Canada is an important part of the admissions process for overseas students applying to York University. Prospective students must additionally apply for a study permit in addition to a visa.
Consult the nearest Canadian Embassy for a visa and study permit, which should be applied for as soon as possible to avoid last-minute issues.
The following is a list of necessary documents to apply for a student visa:
Proof of Acceptance from the University.
Proof of Identity (two recent passport-size photos and a valid passport).
Financial Proof

How Can I Apply To York University Toronto?
To apply to York University, prospective students must complete the following steps:
Select a program of interest, review the prerequisites, then apply online at the official website.
Official academic transcripts must be submitted.
Scores on the TOEFL or an equivalent test should be provided.
Citizenship and immigration documents must be submitted.
Other essential documents for mature students (20 years of age or older) include postsecondary transcripts, resumes, personal letters (one-two pages), and documents for any previous academic performance, among others.
Submit the applications and keep track of them in "MyFile."
It's not enough to be aware of York University's entrance standards and application process.
When Can I Apply To York University Toronto? | Application Deadline
Even if they meet all of the admission standards, prospective York University students must submit their application and all required documentation by the deadline. Please keep in mind that applications sent after the deadline will not be considered.
The following is the deadline for most programs:
CLASSES BEGIN
ONTARIO HIGH SCHOOL STUDENTS
NON-ONTARIO HIGH SCHOOL STUDENTS
INTERNATIONAL STUDENTS
UNIVERSITY/COLLEGE
TRANSFER AND MATURE STUDENTS
Fall 2023 (September)
January 15, 2023
January 15, 2023
June 15, 2023
June 15, 2023
Winter 2023 (January)
October 15, 2023
interOctober 15, 2023
October 15, 2023
October 15, 2023
Summer 2023 (May)
N/A
N/A
February 15, 2023
March 15, 2023
Early deadlines are primarily for competitive programs and ensure admission consideration.
How Is Student Life At York University Toronto?
York University's campuses are surrounded by the energy of Toronto, Canada's largest and most vibrant metropolis.
Students at York University can participate in a variety of activities and develop a passion for them. Students participate in clubs and groups, athletics, community service, and student-run activities in addition to campus life.
When students first arrive at York, they are assigned to a college depending on either their faculty and program of study (major) or the residence they live in.
Students, on the other hand, discover intriguing things to do and fantastic people to do them with at student groups. York University currently has over 300 student clubs and organizations, 13 periodicals, and 36 governing groups.
York University student-athletes are also among the best in Canada. The University has won 33 national titles and 171 provincial titles in its short history, including the 2013 Provincial Men's Soccer Championship, 2014 National Men's Track & Field Championship, and 2014 Provincial Women's Tennis Championship. You can support the York Lions on the field, court, or rink as a York University student.
Furthermore, as a student, you will not want to miss any of the 1,000+ student-run activities, on-campus theatre performances, or York Lions sports.
In general, life at U of T is diverse. There are unrivaled academic opportunities as well as a plethora of social, cultural, recreational, and wellness programs.
According to them, they transform their students into powerful personalities for empowering a solid community and pressing social challenges. York University assures you to get a job soon after the completion of your desired course of study.
According to statistics available, about 75% of students who graduated from York University Toronto get employed within 2 years of graduation.
Conclusion
Gaining admission into York University is not easy due to its low acceptance rate, but this should not discourage any prospective student from applying.
Trust you found our article York university Toronto acceptance rate 2023 |Requirements helpful. Follow our website for related updates.