The Bachelor of Visual Arts at Auckland University of Technology offers an engaging educational path that encourages artistic excellence and sparks creativity. A portal to a thriving world of creative expression and creativity, this curriculum is provided by one of New Zealand's top institutions.
This life-changing educational journey brings together aspiring artists and creative thinkers from all around the world at Auckland University of Technology. Students are given the freedom to experiment with a variety of media, from painting and sculpture to digital media and performance art, thanks to a curriculum created to foster unique abilities and promote a comprehensive understanding of the visual arts.
The Bachelor of Visual Arts program at Auckland University of Technology is more than simply a degree program; it's a vibrant environment where students work together, try new things, and push the limits of convention. Students have the chance to hone their skills and find their individual artistic voice while receiving instruction from accomplished faculty members and having access to cutting-edge facilities.
Through the Bachelor of Visual Arts program at Auckland University of Technology, join us as we explore the diverse realm of the visual arts and help you realize your creative potential. Explore your interests, develop your skills, and set off on a life-changing artistic journey that will influence your future.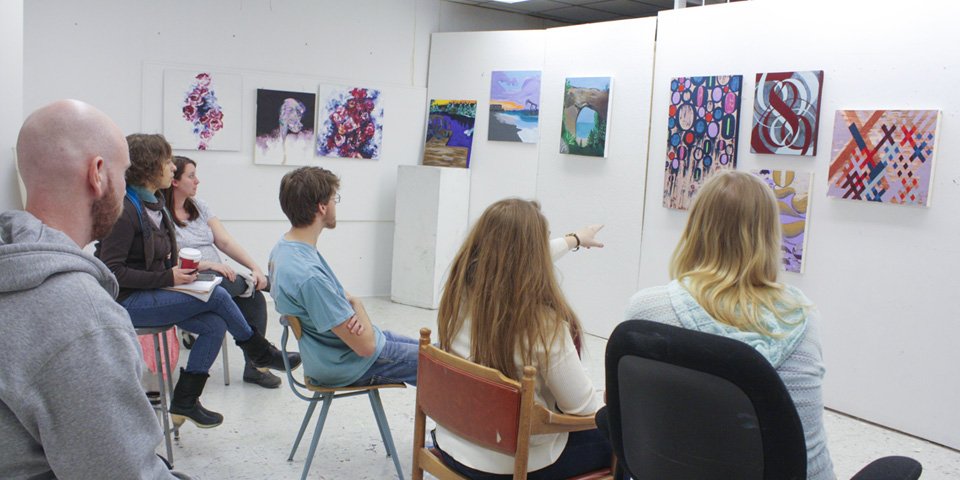 Bachelor of Visual Arts At Auckland University of Technology
A comprehensive undergraduate program called the Bachelor of Visual Arts At Auckland University of Technology is intended to give students a solid foundation in the visual arts. From traditional art forms like painting and sculpture to modern media like digital media and performance art, this degree program provides a wide variety of courses. It's a great chance for budding artists to hone their artistic talents and discover their passions.
How long does it normally take to complete the Bachelor of Visual Arts At Auckland University of Technology?
AUT's Bachelor of Visual Arts program typically lasts three years and is full-time. However, the time frame can change based on the student's unique situation and whether or not they want to study part-time. Some students might also decide to stay in school longer to pursue honors or postgraduate degrees in the visual arts.
What criteria must applicants meet to be admitted to Bachelor of Visual Arts At Auckland University of Technology?
You normally need to fulfill specific academic prerequisites to be admitted to the Bachelor of Visual Arts degree at AUT. A high school diploma or its equivalent with applicable topics may be one of these. You might also be required to submit a portfolio that demonstrates your artistic prowess for review as part of the application process. It's critical to visit AUT's official website or get in touch with their admissions office for the most recent information as specific entry requirements may change over time.
Read Also: Top 10 Accredited Online Colleges In Indiana for International Students
What constitutes the curriculum for the Bachelor of Visual Arts?
AUT's Bachelor of Visual Arts program's curriculum is structured to give students a comprehensive education in the visual arts. Courses in studio practice, philosophy, and art history typically make up the core curriculum. Students can select from a variety of electives to focus on their favourite medium or investigate different art disciplines. Graduates are well-prepared to pursue jobs in the arts or further their education with this blend of theoretical knowledge and practical abilities.
What types of resources and facilities are offered Bachelor of Visual Arts At Auckland University of Technology?
Modern facilities and resources are made available by AUT to promote the artistic growth of its visual arts students. These include access to a sizable collection of art supplies, digital media labs, exhibition spaces, and well-equipped studios for a variety of art disciplines. Additionally, students have the chance to interact with knowledgeable professors who are also talented artists, offering helpful mentorship and direction throughout their academic path.
Do Bachelor of Visual Arts students have the opportunity to display their work?
Yes, AUT supports its Bachelor of Visual Arts students' efforts to display their work through a variety of venues. The institution regularly holds student exhibitions so that students can show off their works to the public. For aspiring artists, these exhibitions can be a crucial first step toward exposure and acceptance in the art world.
Read Also: 20+ Top Influential Physicists Today
What job opportunities exist for AUT alumni of the Bachelor of Visual Arts At Auckland University of Technology alumni from other institutions?
Graduates of AUT's Bachelor of Visual Arts program can choose from a variety of professions. They can work as professional artists, art instructors, curators, gallery administrators, graphic designers, illustrators, and a variety of other jobs. Graduates of the program are equipped with important abilities that are highly sought after in a variety of industries because to the program's emphasis on critical thinking, creativity, and technical skills.
Can students from other countries apply for the Bachelor of Visual Arts At Auckland University of Technology?
Yes, overseas applicants to AUT's Bachelor of Visual Arts degree are accepted. For overseas applicants, the university has special admissions procedures and support services. Checking the admission standards, application dates, and any language competency requirements that may apply is crucial for overseas students. Students from all over the world who want to study the visual arts are drawn to AUT because of its dynamic and diverse environment.
About this Program Bachelor of Visual Arts At Auckland University of Technology
Passionate about art? Our Bachelor of Visual Arts prepares you for the needs of a career in current artwork, whether or not as an artist or inside the many other roles within the art zone.
Study visual arts with us and revel in your personal studio area where you could comply with your pursuits in art – such as portray, printmaking, images, sculpture, shifting photograph, sound and overall performance, multimedia procedures, or new and emerging technology.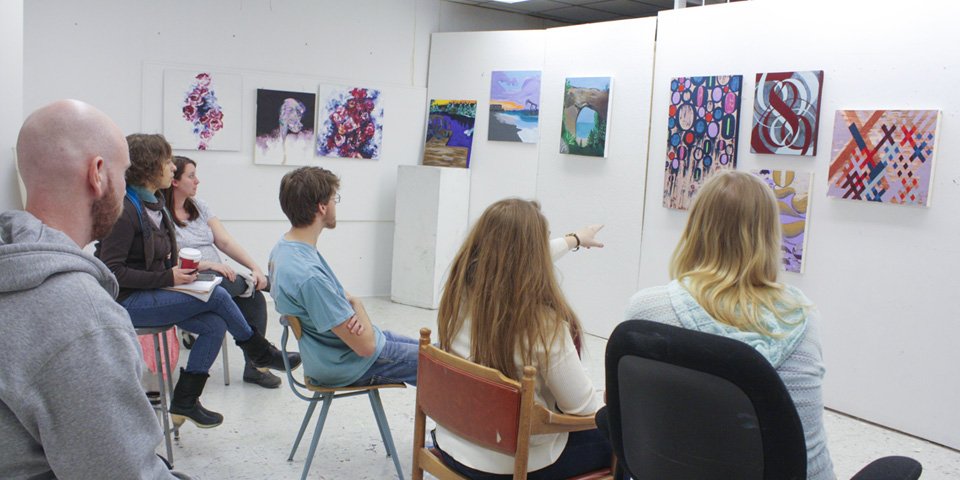 Pathways
Painting and Printmaking Pathway
You'll method photograph-making as a technique that involves the interaction among visible characteristics, thoughts, technologies, and media. Using media and technology in ways that fit your resourceful purposes, you may then increase a territory of interest for artwork making. Participate in workshops and seminars on portray standards and techniques, printmaking ideas and strategies, studio practice and the way to paintings with ideas and photographs, and at the critical analysis of works of art.
Photography and Lens-Based Media Pathway
Develop an impartial lens-primarily based path from a foundation of studying photographic concepts and technical gaining knowledge of. You'll paint with an extensive variety of excessive-give-up gadgets and centers, consisting of massive layout analog images, studio lighting fixtures, and virtual tactics that include moving picture paintings. By thinking about what photography is and how it operates internationally these days, you'll expand a photographic artwork practice that is critical and present-day.
Sculpture and Intermedia pathway
Explore the breadth of the extended subject of sculpture in present-day artwork. You'll be endorsed to expand individual methods for your making through experimental and open-ended investigative techniques. There's a strong attention to the exploration of sculptural concepts and ideas riding modern-day artwork; item making, set up, overall performance, and social artwork practices.
Read Also: About The University of Kansas (KU) | History, Tuition, Admission
Career Opportunities
AUT Bachelor of Visual Arts alumni are actually carving hit careers around the sector, as remarkable artists, curators, arts administrators, lecturers, instructors, and technicians.
Art industries
Museums and galleries
Arts schooling
Creative Technologies
Community development
Creative entrepreneur
Admission necessities
For greater statistics approximately this program, please contact the faculty without delay.
Does this course require evidence of English skillability?
The TOEFL iBT study is conventional through eleven,500 universities and better schooling establishments in over 160 nations. Book your test nowadays!
About The Auckland University of Technology
Welcome to look at AUT University – New Zealand's most modern college!
AUT University offers a unique profile reflecting our modern procedures for coaching, learning, and research. This is a college that is outward-looking, growing, and adapting to the social, economic, and technological realities that form the world nowadays. As a result…
Why study at Auckland University of Technology
Top 1% of universities international
#1 in New Zealand for global studies effect
#1 in New Zealand for worldwide outlook
Creating world-ready graduates
AUT's assignment is to create remarkable graduates, and each member of our team of workers contributes to this. We provide superb learning studies that put together college students to be successful anyplace inside the international their career can also take them.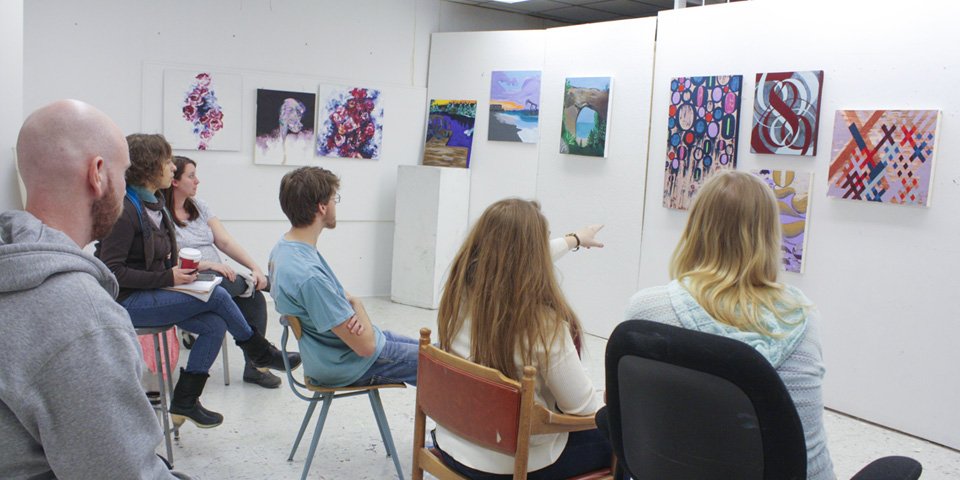 World-magnificence coaching and studying
We're proud to be one of the global's first-class modern-day universities – Times Higher Education has ranked us as the top millennial university in Australasia and number 14 inside the world. We have an average 5-famous person score from the university rating agency QS, similar to five superstar scores for Teaching, Employability, Research, Internationalisation, Facilities, Innovation, and Inclusiveness.
A worldwide outlook
We are continuously ranked first in New Zealand for international outlook by using world rankings businesses QS and Times Higher Education. We have more than 5,000 enterprise companions round the arena and have collaborated on studies initiatives with a hundred and forty special nations. Our students are from a hundred and forty distinctive countries, and 1/2 of our instructional team of workers have been born in foreign places, and they frequently proportion their global revel in and connections with their students.
A revolutionary teaching and studying space
AUT's three contemporary campuses have numerous award-triumphing homes that had been created with the use of sustainable principles and characteristic inviting, collaborative, and useful knowledge of regions, auditoriums, and research areas. This includes the latest Engineering, Computer, and Mathematical Sciences construction, which has particular design functions that imply it may be used as a teaching tool and 'residing lab' wherein college students can get arms-on revel in.
Recommended
World-main team of workers
Our instructional workforce is research-active and at the leading edge in their disciplines. Many of them are internationally called professionals in their fields, and companies around the world draw on their know-how for key initiatives.
Innovative and applicable studies
AUT is ranked first in New Zealand for international research impact (the number of times our studies is referred to by using academics globally) by means of Times Higher Education and the United States News Global Universities Rankings.
SEE ALSO:
Trust you found our article on Bachelor of Visual Arts At Auckland University of Technology helpful. Follow our website for more interesting articles.