The top 10 free online art schools and the top online art schools in the world will be covered in this article. The majority of artists, regardless of their kind of work, prefer to seek formal education at a community college or university, despite the fact that there are no specific educational prerequisites for artists in general.
There are formal education options for a career in the arts, ranging from associate to PhD degrees. To enhance their professions and improve their skills, many artists register in accredited art programs. Your personal interests can be catered to in art education programs in the fine arts, graphic design, multimedia, and animation.
A concentration in your area of interest, such as crafts, design, multimedia, visual arts, photography, or motion graphics, is offered by the majority of art or fine arts schools. If you have this passion and love for the arts, it's a terrific idea to follow it. Art as a profession requires a great deal of passion and originality. These are the top art colleges worldwide, together with information on their features and employment possibilities.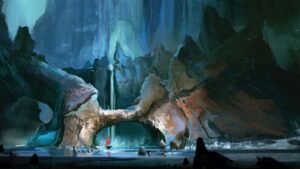 What Qualifies as a Great Art School?
The greatest art schools worldwide are those that encourage students to think creatively across fields of study and give them the training and tools necessary to realize their full artistic potential. Because they are innovative, well-respected, and have curricula that are continually changing to keep up with changes in the art industry, these institutions are recognized as the best.
Their alumni's accomplishments have brought them prominence on a global scale. These universities provide a wide choice of majors in the arts that typically result in lucrative jobs.
Additionally, they provide state-of-the-art spaces where students may hone their creative abilities, which may include manipulating a large metal sculpture or making lifelike 3D animations and experiences.
As an understanding of design software and other art-making tools is necessary in the present artistic scene for students interested in pursuing a connected career, the majority of these schools provide digital arts programs. The greatest art schools also significantly improve the lives of their students by offering first-rate career counseling services to ease the transition from a student to a professional.
Many even go over and beyond to allow their students the chance to work during their school years at internships or in other professional development settings so they can gather experience and be prepared to start their careers. In a fantastic art school, you will engage with some of the most fascinating and creative people you will ever encounter, which will inspire you constantly and help you grow your passion and become a very competent professional. If you truly love art.
Read Also: Wizard101 Schools of Magic | Best Solo Classes
What is necessary for an arts school?
No matter what artistic discipline interests you personally, the majority of arts schools need you to pass prerequisite courses in design, color theory, and drawing. Consider exploring the world of digital design software as well. On the basis of the work you've done during your education, you'll also have the opportunity to develop a professional portfolio. Advanced degree programs in the arts can help you shift into another field in the arts while also enhancing your abilities.
Advanced art degree programs include visual and critical studies, design, and art instruction, as examples. Admission to these graduate degree programs will be contingent upon submission of a portfolio of your original work. The world of art uses a wide variety of media, including painting, drawing, sculpture, crafts, and multimedia.
As art directors, in-house animators, illustrators, graphic designers, interaction designers, and fine artists, artists are often self-employed people. Fine painters may work in their own studios and display their creations in art galleries or museums.
The Best Online Art Schools in the World
The best online art schools on this list will help you develop your abilities and express your creativity while also giving you access to the tools, methods, and strategies you'll need to do so. The greatest art schools in the world are listed below, and attending one of them will help you as a budding artist grow and deepen your love and creativity:
1. Berlin University of The Arts, Germany:
Berlin university is the number one best online art schools on this list. This 1696-founded institution, which focuses on architecture, music, design, visual arts, and performing arts, is one of Germany's premier universities and the largest art school in Europe.
This university offers a top-notch education and has state-of-the-art technology to stay up with the rapidly evolving art field. Both citizens and non-citizens are welcome to submit an application for admission to the institution. Consider applying to this institution if you wish to pursue a profession in the arts or further your artistic abilities. You can submit your application online or in person.
2. School of the Arts Institute of Chicago, USA:
This is one of the best online art schools was established in 1866. It is in Chicago, Illinois, in the United States. It is regarded as one of the top art schools in the world and is referred to as "The Most Influential Art School." It is home to the third-largest museum in the world, which contains numerous art collections that will enhance your academic experience.
You don't have to adhere to your major in school because the School of the Arts Institute of Chicago offers a "interdisciplinary curriculum," which allows you to use a number of mediums to accomplish your vision.
3. Central Saint Martins College of Art and Design, London:
One of the top online art schools in the world was established in 1898 and is also known as "Central Saint Martins (CSM)". It is connected to London's University of the Arts. At CSM, foundation, undergraduate, and graduate programs are all offered full-time. It is well made and supportive of pupils' learning. According to their own tastes, students can choose from a wide variety of creative practices at CSM, and whatever they choose, they will be taught how to master it using the school's state-of-the-art facilities.
Read Also: Peking University Acceptance Rate and Scholarships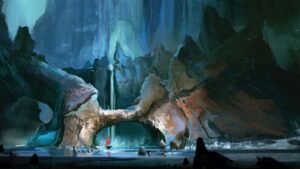 4. Bauhaus University, Germany:
Founded in 1860, Bauhaus University is renowned as one of the top online art institutions in the world. Numerous well-known graduates from both domestic and foreign countries who have significantly impacted the art world have come from this school.
To further their majors and advance in their fields, students can select from a number of art courses. They provide a wide variety of international-focused bachelor's, master's, and doctorate degree programs.
5. ArtCentre College of Design, USA:
One of the top art schools in the world, ArtCentre was established in 1930. It is in the Californian city of Pasadena. Students at this institution receive instruction in both theory and practice from working designers and artists who direct and instruct them on how to design and create their specific form of art.
6. Glasgow School of Art, Scotland:
The Glasgow School of Art is a Scottish institution that opened its doors in 1845. It is among the top online art schools in the world and ranks third in the United Kingdom. It is renowned for conducting top-notch, knowledgeable study on all genres of art.
The school boasts the largest art and design community in Scotland and has significantly impacted the arts. This institution teaches its students how to use research and its resources to bring their creativity to life.
Read Also: 30 Best Free PDF Book Download Sites
7. Bremen University of The Arts, Germany:
On the list of online art schools Bremen University of art is one of the top online art schools. With a national and international reputation in all forms of art, as well as being one of the most successful art institutions, Bremen University, founded in 1873, is recognized as one of the greatest online art schools in the world.
The institution provides a range of degree programs in fine art, digital design, and music, including undergraduate, postgraduate, and master's degrees. It brings together music and the fine arts under one roof.
8. Braunschweig University of Arts, Germany:
Among the online art schools Braunschweig is one of them. The second-largest art college in Germany and one of the greatest in the world, this institution was established in 1952. It emphasizes the arts and is designed to confer doctoral and professional degrees globally.
The institution offers a huge selection of art courses in undergraduate and graduate degree programs. Additionally, the school's cutting-edge labs and workshops are open to students.
Recommended
9. Pratt Institute, USA:
Pratt Institute is one of the online art schools. In 1887, the Pratt Institute was established in New York City. It is considered as a multiracial nexus for commerce, design, culture, and the arts. The school's interdisciplinary curriculum promotes teamwork and innovative design-thinking techniques. The institution offers its students cutting-edge facilities. Additionally, Pratt Institute provides undergraduate and graduate degree programs in liberal arts, science, and architecture.
10. Central Academy of Fine Arts, China:
This is among the top online art schools. In 1918, Beijing, China's Central Academy of Fine Arts (CAFA) was established. It is overseen by China's Ministry of Education and is recognized as one of the greatest art schools in the world as well as China's most famous and well-known art institution. In order for students to become experts in any sector they choose, they are taught how to think creatively and competently. Thousands of Chinese painting scrolls from the Ming era are housed at the school's museum, which houses priceless collections and can inspire and educate students.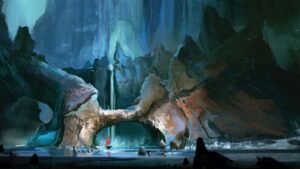 Why Should You Go to an Online Art School?
If you're an aspiring artist, enrolling in an online art school can be a fantastic place to start. You will have to make a decision from a variety of art majors in art school, including animation, graphic design, painting, photography, and sculpture.
A full liberal arts and science curriculum is offered by members of the Association of Independent Colleges of Art and Design (AICAD), in addition to art classes. Even while certain artistic jobs don't require a formal degree, the time spent obtaining one is not wasted.
Even if they already have some of the requisite skills, future career painters can still profit greatly from attending art schools. The following are some of the most persuasive justifications for thinking about applying to a top online art school:
The bulk of your art lecturers will be working artists with relevant expertise, so you'll be learning from them. These professors can help students hone their skills and steer clear of some of the frequent issues that burgeoning artists go into.
Students at art schools have the chance to receive mentoring from their instructors as well as a vast network of school alums, who can assist them in identifying their strengths and limitations and in learning how to market their skills.
Students can maintain their motivation in a structured setting that art schools offer. These abilities can take years to master alone, but art schools offer a setting where students can pick them up much faster.
Students get access to state-of-the-art tools that they otherwise wouldn't be able to afford, enabling them to use them throughout their academic careers.
No matter the form of art, there are places for students to develop their works all across the university. At art schools, students may have both solo and group studio spaces, which enables them to concentrate on their work.
In order to stay motivated, artists benefit from being around by other creatives who share their interests. Being surrounded by people who are enthusiastic about their work gives art school students the advantage of being able to share ideas, receive constructive critique, and have a strong feeling of community with their classmates.
Opportunities for internships and employment: When hiring, the majority of established artists, corporate art departments, and groups engaged in the arts hunt for art students. There are career centers at many art colleges where students can get assistance in finding employment after graduation.
Learn more valuable skills: Students studying art are taught not just the fundamentals of the visual arts but also business administration, public speaking, and even writing. Additionally, these skills are very useful in the business. Read Also: How To Tell A Girl You Like While formal schooling is not necessary to pursue a career as an artist, it is crucial to do so in order to advance professionally and keep one step ahead of the competition. You may easily make an impact on the art world, visit locations you never thought possible, and make money and a name for yourself as a professional artist. You can grow as an artist and begin your professional career as one by attending one of the art schools mentioned above, each of which has its unique advantages.
Questions and Answers On Top 10 online art schools
Below are the top 10 online art schools.
Are grades significant in the art world?
In general, art colleges don't care about grades, but they do need an excellent portfolio. In order to discriminate between two applicants with comparable artistic aptitude, grades are usually used.
Do most creative people attend art school?
According to research by Artnet, just 12% of the 500 most successful American artists were self-taught; the remainder held bachelor's and master's degrees from different art institutions.
Does Harvard offer an art program?
In our Department of Art, Film, and Visual Studies, which also offers studios and exhibition spaces, we teach a variety of art forms, including painting, drawing, printmaking, sculpture, ceramics, photography, and filmmaking.
Is it feasible to support oneself as an artist?
Contrary to common assumptions, becoming a professional artist—a real hands-on kind of artist—is still an option today. Many Americans are forced to leave typical 9–5 occupations and pursue new career options due to the recession and low unemployment rate.
Is going to art school worthwhile?
Despite the unfavorable stereotypes surrounding art majors, earning a degree in the visual arts can be a great method to hone the studio techniques required to pursue a career as a professional artist. Thanks to the setting and duration of the program, students can acquire useful skills and mingle with like-minded individuals.
SEE ALSO:
Trust you found our article on Top 10 Online Art Schools in 2023 follow our website for more interesting articles.