Are you interested in studying aviation and becoming a pilot in Canada? If so, this article – Top 10 Best Aviation Schools in Canada is for you. Keep reading this to learn all there is.
Whether you want to fly across the world as a pilot for a big airline, visiting exotic locations, or work on the ground, ensuring the safety of all passengers, studying aviation in Canada is one of the best decisions you can make.
We've covered everything you need to know about aviation schools in Canada, including the best aviation schools in Canada, eligibility requirements, and the cost of studying aviation in Canada in this article.
Best aviation schools in Canada, all you need to know
There are various aviation institutions in Canada that provide aviation programs to students like you. Students obtain the necessary practical skills for working in the aviation industry, receive valuable experience, and even improve their language skills.
The fact that students can begin their studies in the fall or winter is the key reason why they choose to study aviation in Canada. While many programs begin in September, students can apply to start classes in January at the start of the winter semester.
There are additional opportunities for you to enroll in a general aviation management degree that focuses on airline and airfield operations. Courses on aircraft systems, operations management, aircraft flow, and other related topics are included in a management program.
Also read: Cheap Universities in Canada for International Students
Requirements for Enrollment
The qualifications that every student must complete before enrolling in a Canadian college that offers foreign student aviation programs are listed below.
• Candidates must be at least 18 years of age or have turned 18 during their first semester of study.
• Ability to communicate effectively in English is required.
• You may be required to take a test to demonstrate that you are fluent in English reading and writing. Many schools, however, provide this test online.
• Students may also be required to have the equivalent of a high school diploma by their schools.

What it Will Cost To Study Aviation In Canada
The overall cost of the best aviation schools in Canada varies depending on if the program is a diploma/certificate or a degree program.
Aviation programs are highly costly, and students are responsible for their own materials and textbooks. In Canada, airline programs can cost anything from $ 5,000 to more than $ 20,000 per year.
The Top 10 Best Aviation Schools In Canada
• The British Columbia Institute of Technology
• University of Waterloo
• University of Fraser Valley
• Western University, Canada
• Sault College
• Seneca College
• Confederation College
• Moncton Flight College
• Fanshawe College
• Georgian College
1. The British Columbia Institute of Technology
Burnaby British Columbia Institute of Technology (BCIT), this Institution is Regarded as Canada's best school of aviation/aerospace and is one of the best aviation schools in Canada.
It has also been teaching aeronautical/aviation courses for more than a half-century now.
Aircraft maintenance engineers (avionics and maintenance), gas turbine/jet engine mechanics, airport operations specialists, and professional pilots will all benefit from the courses.
The Aerospace Technology Campus at BCIT is home to the school's fleet of light piston and business aircraft, turboprops, and light and medium helicopters, which are housed in a 40,000 square foot hangar.
The National Research Council of Canada (NRC) and Boeing Commercial Airplanes are now conducting a study on the use of hydrogen in a custom-made fuel cell system to minimize greenhouse gas emissions at BCIT.
Graduates of BCIT are much more common in the aviation business than graduates of other British Columbia colleges.
Also read: Best country to study abroad for Indian students
2. University of Waterloo
The University of Waterloo is ranked second on our ranking of the best aviation schools in Canada. Students at the Faculty of Environmental Sciences learn to identify landforms, comprehend weather patterns, use multi-layered maps, and fly an airplane as part of their studies in geography and aeronautics.
The "Science and Aviation" degree offered by the Faculty of Science focuses on educating students for professions in the aerospace industry.
Students can earn a Bachelor of Science and a commercial pilot's license by specializing in physics or geosciences.
3. University of Fraser Valley
University of Fraser Valley is one of the best aviation schools in Canada. Aerospace students at the University of the Fraser Valley (UFV) in southwestern British Columbia have the option of pursuing a curriculum that combines flying training with a bachelor's degree in business administration or a more practical two-year degree that leads to a pilot license. A program for aviation technicians is also available at the university.
The bachelor's degree provides a mix of flight and business abilities, whereas the diploma program includes instruction, flight training, simulator training, and training with numerous engines and instruments.
The aviation technician curriculum is a Transport Canada-approved course which gives an in-depth overview of airplane operation, repair, and maintenance as well.
Despite this, the UFV's program does not involve flight instruction.
Instead, students enroll in external flight courses with a qualified flight training provider and then transfer their credits to the UFV.
Also read: 7 Cheapest Universities in New Zealand for International students
4. Western University, Canada
Western University, Canada is another university on the list of the best aviation schools in Canada. Despite not being one of Canada's largest aviation universities, Western University has a recognized aviation degree: a bachelor's degree in commercial aviation management (CAM).
The course includes a flight component that permits students to earn an Integrated Commercial Pilot License (ICPL) with various engines and instrument ratings from Transport Canada.
As a result, graduates can work as professional pilots or in airline leadership positions.
5. Sault College
Sault College, in Ontario, was established in the 1960s as a vocational school and is one of the best aviation schools in Canada. Since 1974, it has been teaching professional pilots at Sault Ste. Marie International Airport, which they use.
Sault Aviation takes a practical approach to aviation, focusing on courses in flight operations, airport administration and services, airport wildlife management, aviation technology flying, and aircraft structure repair engineers.
A fleet of Zlin 242L and Piper Seminoles is used to train students. Other courses, such as aeronautical flight, are exclusively available to Canadian citizens.
Also read: 10 Best Fashion Schools in Canada | Latest Ranking
6. Seneca College
Flying operations, management, and hands-on instruction are all part of the Seneca College Greater Toronto School of Aviation's aviation pilot flight curriculum.
They also offer programs in flight training, aerospace technology, and aviation security.
Graduates of Seneca College can enter the airline industry and work as First Officers right away. Air Georgian interviews are also eligible for all graduates of the Seneca airline pilot program. This is due to the school's close ties with the business.
The Seneca School of Aviation owns a fleet of Cessna 172s, Beechcraft Bonanzas and Barons, G1000 172s, and a glass cockpit G1000 Baron. Seneca College is one among the best aviation schools in Canada.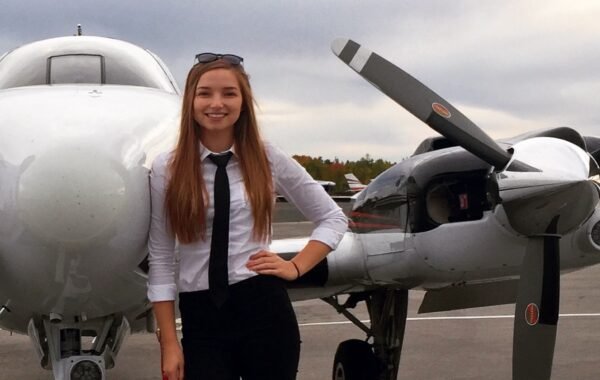 7. Confederation College
On our list of the best aviation schools in Canada is Confederation College in Ontario. At Thunder Bay International Airport, it houses the Aviation Center of Excellence (ACE), an aviation hub with an apron and a runway to a runway.
The Confederation College at ACE offers two- to three-year diplomas in five aviation courses: Aerospace Engineering, Aerospace Engineering – Aircraft Maintenance, Aviation Flight Management, and Aerospace Engineering – Aircraft Maintenance.
Expertise is the focus of the curriculum, which was developed in conjunction with industry specialists. Three full-time aviation programs are housed at ACE, which comprises two hangars as well as classrooms, laboratories, and shops.
Also read: 10 Best country to study abroad for international students
8. Moncton Flight College
Moncton Flight College was established in 1929 at Greater Moncton International Airport in Dieppe, New Brunswick, as a pilot training school. It is now the largest private aviation school in Canada one of the best aviation schools in Canada.
The university provides a Bachelor of Science in aerospace as well as flexible pilot training programs like that of the Integrated Airline Pilot (IATP) and Integrated Commercial Pilot Course (ICPC).
The college also operates a campus in Lincoln, New Brunswick, near the Fredericton International Airport, where the majority of the students are from China.
The institution has acquired approvals from Transport Canada and the CAAC (China Civil Aviation Administration) since its start and has taught over 20,000 pilots from more than 70 nations.
Chief pilots, chief flight instructors, and government officials are among the Moncton alumni.
Also read: 15 Best Community Colleges In Canada For International Students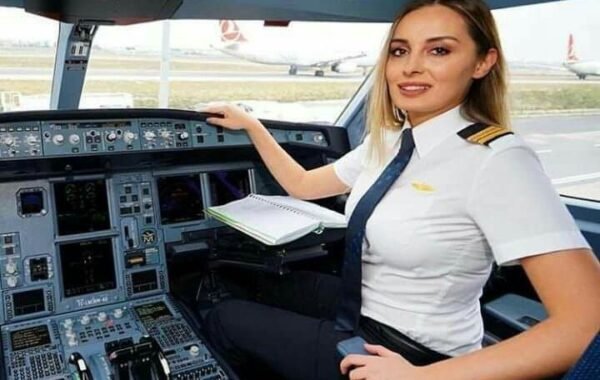 9. Fanshawe College
The Norton Wolf School of Aviation Technology, based at Fanshawe College, is a practical industry-focused flight school housed in a new $10 million hangar at London International Airport. it is one of the best aviation schools in Canada.
The school has an 18-plane fleet, 80,000 square feet of classroom space, and is still the only virtual maintenance training facility in Canada.
Norton Wolf teaches aircraft and engine repair, avionics maintenance, and composite aircraft structural training.
Drone operator, drone operation (drones), aircraft structural repair technician, aeronautical engineer, aircraft maintenance, avionics maintenance, aeronautical engineering, aircraft maintenance, and avionics maintenance are among the courses available.
10. Georgian College
The Georgian College is the last school on our list of the best aviation schools in Canada. With seven campuses and 12,500 students, it is one of Ontario's largest institutions. The university's Barrie location near gorgeous Kempenfelt Bay provides a three-year Aviation Management Diploma program.
The Canadian Aviation Institute (CAI) in Georgia began offering the course in 1986 with the goal of providing students with a blend of theoretical knowledge and practical aviation and management experience.
Graduates receive a diploma and have the option of continuing their education abroad for an additional year to earn a Bachelor of Science degree from Embry-Riddle Aeronautical University in Florida, a master's degree in aviation management from Griffith University in Australia, or a master's degree in transportation policy from Loughborough University in the United Kingdom There is also a requirement for industrial job experience.
If you'd like to study aviation in Canada, you can choose between our list of the best aviation schools in the country, obtain a degree or diploma, and then work as a pilot, aeronautical engineer, or manager.
See also:
9 FULLY FUNDED SCHOLARSHIPS IN CANADA FOR AFRICAN STUDENTS WITHOUT IELTS