The Thomas J. Baskind, FCRH '68, Endowed Scholarship was established to assist Fordham students with their tuition and provide them with additional assistance, much like Tom did while he was a student and a recipient of numerous Fordham scholarships.
Thomas J. Baskind was a fervent supporter of Fordham University, where he formerly attended. He always viewed the scholarships he was awarded as a gift and was appreciative of the opportunity they afforded him to further his education.
When Thomas was younger, he attended Our Lady of Mount Carmel Grammar School in Astoria, Queens. Tom was an altar boy and a lay reader at Our Lady of Mount Carmel Church.
After attending St. Francis Prep, Thomas Baskind continued his study at Fordham University alongside his brother, Frank R. Baskind. Thomas was an active member of the Fordham Club and was awarded the Joseph Medill Patterson Fellowship in Journalism in 1966 and 1967, both during his junior and senior years.
Read Also: Study Habits and Techniques: The Science Behind Effective Learning
In addition to his positions at Field and Stream Magazine, Vice President of CBS Sports, Editor of Lighting Design & Application, and Director of Global Vendor Management at Deutsche Bank, Thomas had a lengthy and varied career. Later in life, he worked for himself at Baskind Advisors as a sales manager and consultant.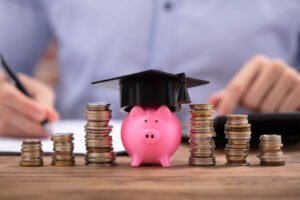 The Endowed Scholarship
To assist deserving students attending Fordham University, the Baskind family established the Thomas J. Baskind Endowed Scholarship.
Because The News recognized Baskind's Endowed Scholarship commitment to the journalistic industry and in memory of the publication's publisher and founder, Baskind was given a scholarship in his name. Baskind also received a letter from Robert F. Kennedy congratulating him and wishing him luck in his future career pursuits in addition to the scholarship.
Together with the inaugural Baskind Scholar, The Baskind family attended the Fordham Scholarship Donors & Recipients Reception on April 25, 2023 at the University Club in Manhattan.
Recommended
The occasion provided by the event gave Endowed scholarship winners a chance to express their gratitude to those who had made their study possible. Nearly 200 students and 91 benefactors attended. The psychological advantages of winning a scholarship have recently been brought up by awardees.
At the dinner, Thomas Baskind's son, who was also in attendance, said, "His time at Fordham was always close and dear to his heart."
SEE ALSO:
Trust you found our article on Thomas J. Baskind, FCRH '68, Endowed Scholarship follow our website for more interesting articles.