The University of Birmingham, founded in 1900, is a distinguished and innovative institution recognized for its extensive educational history and dedication to quality. It has developed into one of the top research-intensive universities in the United Kingdom and is based in Birmingham, England. The college, which has a large and vibrant campus, offers a diverse and exciting environment that draws college students from around the world.
Its commitment to encouraging creativity and critical thinking has led to ground-breaking research in a variety of fields, influencing the world we live in today. The University of Birmingham offers a wide range of programs to enable students to follow their interests and develop to the fullest extent possible. As a center for intellectual inquiry and cultural diversity, the organization continues to have a significant impact on education, research, and society at large.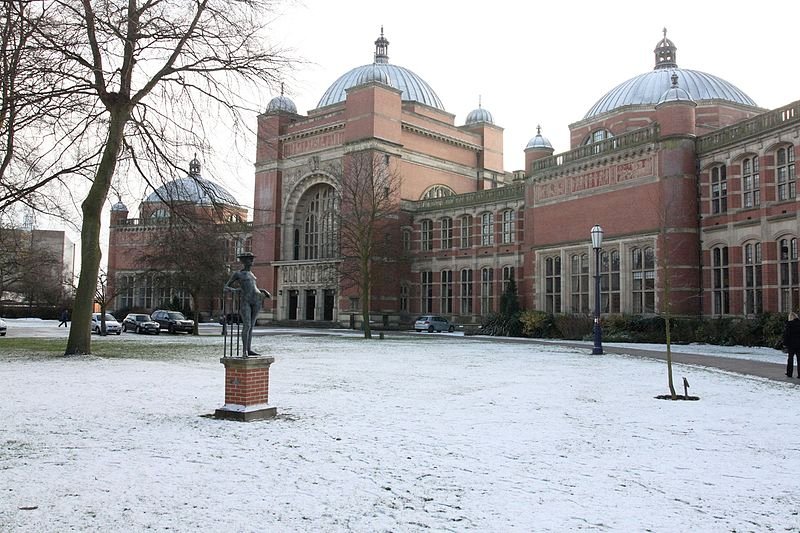 What is Birmingham University famous for, to start?
The University of Birmingham is renowned for its commitment to innovation, ground-breaking research, and academic quality. It ranks highly in international rankings and is one of the top institutions in the UK with a focus on academics. The institution is known for placing a strong emphasis on producing graduates who have the skills and knowledge necessary to thrive in their chosen industries.
Birmingham is renowned for its research prowess, with many areas of excellence in addition to the arts, engineering, social sciences, and medical and life sciences. Numerous clinical breakthroughs and discoveries that have had a significant influence on society have been made possible thanks in large part to the university.
In addition, the University of Birmingham has a long history of supporting an inclusive and diverse network. It has established itself as a center for collegiate students from other countries, offering a rich cultural experience that encourages global communication and collaboration.
Read Also: 5 Websites For Free College Books PDF Download
What year was the University of Birmingham founded?
In 2000, the University of Birmingham commemorated its centennial since its founding in 1900. Following the adoption of the Universities (Scotland) Act 1889, which permitted cities in the UK to create their own universities, it maintains an exceptional position as one of the first civic institutions established within the country.
The university has significantly expanded in size and prestige over the years, becoming into an elite institution renowned for its cutting-edge research and exceptional educational offerings.
In which region is the University of Birmingham located?
Birmingham, England is where the University of Birmingham is located. The main campus, often known as the Edgbaston campus, is located about two miles south of the city center. The 276-acre campus provides a lovely and welcoming atmosphere for academic interests.
Birmingham is a vibrant and populous city known for its extensive history, diverse culture, and burgeoning arts scene. It is the second-largest town in the UK and offers college students a variety of modern amenities, historic landmarks, and leisure possibilities to discover and enjoy.
Read Also: The Walter Sisulu University (WSU) – Scholarships, Tuition, Admission & Programs
What educational options does the college provide?
There are several different academic programs offered by the University of Birmingham spanning many different colleges and subjects. These programs cover study degrees at the undergraduate, graduate, and postdoctoral levels. The following are a few of the university's major colleges:
– College of Life and Environmental Sciences – College of Medical and Dental Sciences – College of Social Sciences – College of Arts and Law – College of Engineering and Physical Sciences
Students at those institutions have access to a wide range of courses, including but not limited to those in the humanities, social sciences, business, engineering, natural sciences, medical, law, and education. The college's dedication to research ensures that students have access to the most recent knowledge and resources in their chosen subjects.
How diverse is the student body at University of Birmingham?
The student body network at the University of Birmingham is diverse and welcoming. It draws college students from all over the world, creating a multicultural and enriching environment for learning and personal development. A significant portion of the student body is made up of international students, which contributes to a multicultural mindset in the classroom and on campus.
Through a number of initiatives and support services, the college actively encourages diversity and equality, making sure that all college students feel supported and welcomed throughout their time at Birmingham. This dedication to diversity develops an atmosphere of understanding and mutual recognition among students from many backgrounds and cultures.
Read Also: 10 Best Universities In Italy For International Students
What options are there for student research?
The University of Birmingham is known for its research-intensive culture, which provides several opportunities for students to engage in contemporary research. Undergraduate students can get involved in research projects through programs like the Undergraduate Research Scholarship Program, which enables them to collaborate with experienced researchers on real-world projects.
Postgraduate students have access to a wide range of research opportunities and programs, allowing them to contribute to important scientific advancements in their particular fields. Due to the university's close relationships to business and research partners, students have access to cutting-edge resources and collaborative projects.
Does the University of Birmingham offer financial aid or scholarships?
Yes, the University of Birmingham offers a variety of financial assistance programs and scholarships to help college students with their educational journey. These awards are given based on a variety of criteria, including academic excellence, financial necessity, nationality, and particular issue areas.
The university offers scholarships for both undergraduate and graduate students, some of which are targeted specifically at international students. Bursaries and problem finances are also available to assist students who are having financial difficulties.
Students are urged to visit the college's official website and get in touch with the admissions or economic resource departments for detailed information on the range of scholarships offered and their requirements.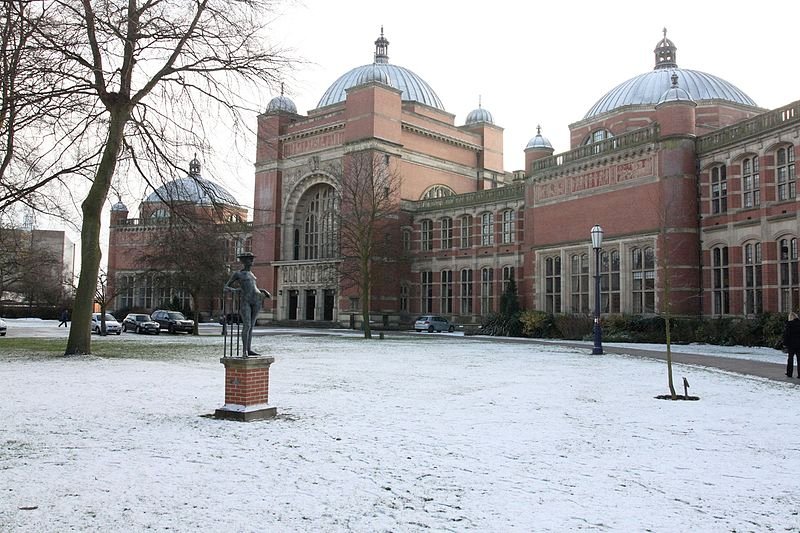 What amenities and facilities are offered on campus, number eight?
The University of Birmingham offers a wide range of facilities and amenities to enhance student enjoyment and support academic interests. The Edgbaston campus has a number of important facilities, including:
1. Modern libraries include substantial collections of publications, books, and digital assets.
2. Contemporary lecture halls and classrooms outfitted with audio-visual equipment.
3. Modern research facilities for experiments and studies in science.
4. Sports facilities that support a variety of sports and fitness activities, such as gyms, activity centers, and outdoor fields.
5. On-campus housing options for college students, offering a comfortable living location adjacent to academic buildings.
6. a wide range of restaurants, cafes, and food stores offering a wide range of culinary options.
7. Student aid programs like career guidance, health care, disability help, and counseling.
8. The Bramall Music Building, which offers concert halls and rehearsal facilities for musicians.
To meet the changing needs of students and staff, the university regularly makes investments in expanding and improving its centers.
How can students from around the world enroll at the University of Birmingham?
International students can apply to the University of Birmingham using the institution's official admissions portal or, for undergraduate programs, through the Universities and Colleges Admissions Service (UCAS). The application process often entails submitting academic records, language proficiency test results (such as IELTS or TOEFL for non-native English speakers), a personal statement, letters of recommendation, and other necessary papers.
Depending on the program and level of study, certain requirements and deadlines may also change. For specific instructions and help on the application process, international students may consult the university's official website or get in touch with the admissions office.
Recommended
What are the institution's great alumni and accomplishments?
The University of Birmingham may be proud of a long list of outstanding graduates who have achieved success in a variety of spheres, including academia, business, the arts, politics, and technology. Some notable former students include:
1. R.R. Tolkien, best known for writing "The Lord of the Rings" and "The Hobbit."
2. Sir Lenny Henry, a celebrated actor, comedian, and creator.
3. Sir Norman Foster, a well-known architect and the company's founder.
4. Dame Julie Moore, a former leader of the University Hospitals Birmingham NHS Foundation Trust.
the Baroness Former UN Under-Secretary-General for Humanitarian Affairs Valerie Amos is a British baby-kisser.
The college's accomplishments in academia and research are equally noteworthy. It has been concerned with enormous scientific advancements in areas like medicine, engineering, and social sciences. Particularly, the university's contributions to medical research had received widespread acclaim.
Overall, the University of Birmingham continues to have a significant influence on research, education, and society on a global and national scale. It continues to be the best institution for higher learning and educational development because of its dedication to excellence and variety.
SEE ALSO:
Trust you found our article on The University of Birmingham | Review Tuition, Programs, History & Admission helpful. Follow our website for more interesting article.