In South Africa, Walter Sisulu University (WSU) is a towering example of instructional quality and transformative learning. The university bears Walter Sisulu's visionary spirit of social justice and equality and was named in his honor. Walter Sisulu was a well-known anti-apartheid campaigner and a symbol of the struggle. WSU was founded in 2005 as a result of the union of several schools, and since then, it has developed into an exceptional network of learning centers that serves a sizable student body.
The Eastern Cape Province is home to WSU's main campuses, which are strategically positioned there. WSU offers a wide range of undergraduate and postgraduate programs in the humanities, social sciences, business, health sciences, and technology. The college takes pleasure in creating a supportive atmosphere that fosters important inquiry, investigation, and involvement in the community. With an emphasis on innovation and technical development, WSU provides its graduates with the skills and knowledge they need to succeed in a world that is constantly evolving.
As part of its commitment to create a better tomorrow via education and empowerment, Walter Sisulu University continues to mold South Africa's future leaders while also addressing local pressing issues.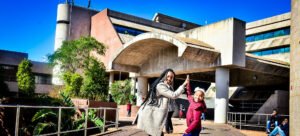 Walter Sisulu University's programs and degrees include
To meet the diverse educational interests and career objectives of college students, Walter Sisulu University provides a wide choice of undergraduate and postgraduate degrees in a number of different subjects. The instructional schools at the university consist of:
A) Faculty of Education: This institution strives to develop qualified and devoted teachers by specializing in programs linked to teacher education.
B) The Faculty of Science, Engineering, and Technology offers programs in Applied Mathematics, Computer Science, Civil Engineering, Chemistry, and Physics, among other subjects.
C) The School of Health Sciences: This school offers programs in environmental health, environmental medicine, nursing, and other health-related fields.
D) The Faculty of Business, Management Sciences, and Law offers programs in entrepreneurship, law, accounting, economics, and human resources management.
E) The Faculty of Social Science and Humanities: This faculty offers courses in social work, psychology, public administration, and media studies.
F) Faculty of Agriculture, Science, and Technology: This school focuses on programs for agriculture and historical periods.
Read Also: École polytechnique fédérale de Lausanne | History, Admission, Programs
Admission Requirements and the Admissions Process
Prospective students may apply for admission to Walter Sisulu University by filling out an application form at the admissions office or utilizing the reputable university website. The following steps are typically included in the application process:
A) Application Submission: Applicants must submit their applications in person or online, along with the required supporting documentation, to the admissions office.
B) Application price: South African and international applicants may be required to pay a different non-refundable application price.
C) Access Requirements: Depending on the programs and level of application, different access requirements apply. In general, applicants for undergraduate programs need a National Senior Certificate (NSC) with the best subjects and the lowest possible scores, whereas postgraduate students should hold a suitable bachelor's degree.
D) Selection and Acceptance: After applications have been assessed, successful candidates will receive letters of favor describing the next procedures to securing their place at the university.
Locations and Main Campuses
Multiple campuses for Walter Sisulu University are thoughtfully positioned throughout South Africa's Eastern Cape Province. The significant universities are:
A) Mthatha Campus: This campus is the most significant and acts as the center of the university's administration. It is located in Mthatha, Eastern Cape.
B) Buffalo City Campus: This campus, which is in East London, offers a variety of programmes and has brand-new facilities.
C) Butterworth Campus: This campus, which is located in Butterworth, serves the needs of students in the Amathole area.
D) Queenstown Campus: This campus is located in Queenstown and offers programs in nursing and education.
E) Ibika Campus: This campus, which is located in Butterworth, focuses on agricultural programs.
Read Also: The University of Lausanne (UNIL) | Scholarships, Pograms, Admission
Scholarships & Financial Aid
The Walter Sisulu University emphasizes the value of providing its students with financial support and provides a wide range of financial aid opportunities. These options could include:
A) Bursaries: The college offers bursaries to students who demonstrate financial need and merit in the classroom.
B) National Student Financial Aid Scheme (NSFAS): South African university students who meet the requirements can apply through NSFAS for government-funded financial aid.
C) Scholarships from donors: The institution may also collaborate with generous outside individuals, organizations, and agencies to award scholarships to deserving college students.
D) Work-Study Programs: Some students may also be able to take part in work-study programs at the institution to help defray their costs.
Services for Student Support
The Walter Sisulu University is committed to ensuring the success and well-being of its students through a variety of support services, including:
A) Academic Support: To assist students with their coursework, tutoring, analyze talents workshops, and educational advising are offered.
B) Career Services: To help college students become ready for the job market, the college offers workshops, task placement assistance, and career counseling.
C) Counseling and wellness: Assistance is available for students facing personal difficulties or problems with their intellectual health.
D) Support for Disabilities: To ensure equal access to education, students with disabilities receive specialized assistance.
E) Student Leadership and governing Development: There are opportunities for student leadership and participation in governing bodies.
F) Sports and Recreational Activities: Through its sporting events and recreational facilities, the university promotes physical wellness.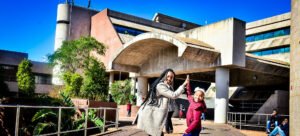 International Student Admissions Process
Walter Sisulu University welcomes programs from international students. For overseas college students, the entrance process typically entails:
A) International students can study online or by contacting the college's international office.
B) Visa Requirements: Accepted students must submit an application for a visit visa at the South African embassy or consulate in their home country.
C) English Language Proficiency: The majority of programs require proficiency in English. The results of language tests like the TOEFL and IELTS may also be required of applicants from non-English speaking countries.
D) Financial Capacity: Evidence of sufficient funds to pay for tuition and living expenses in South Africa may be required.
Social development and community involvement
As a tribute to its namesake, Walter Sisulu, Walter Sisulu University is steadfastly committed to network participation and social development. The college actively engages in a number of tasks, such as:
A) Community outreach: Through volunteer programs, health initiatives, and educational sessions, WSU students and faculty engage with local communities.
B) Social Impact Research: The college carries out research on pressing issues in the region, such as healthcare, agriculture, and economic growth.
C) Projects for rural development: WSU works with rural communities to understand and meet their unique needs while advancing sustainable development.
D) Entrepreneurship and Job Creation: The college supports initiatives that will empower local communities and encourage the launching of new businesses.
Recommended
Resources and Opportunities for Research
Students and faculty members at Walter Sisulu University have the opportunity to do research that advances knowledge. The school provides:
A) Walter Sisulu University offers specialized research centers and institutes that concentrate on many different fields.
B) Postgraduate Research: Students enrolled in postgraduate levels can participate in assignments including original research.
C) Faculty Research: It is encouraged that faculty members embrace research initiatives and report their findings.
D) Grants for Research: The university may also provide offers and funding to support research initiatives.
E) Laboratories and Facilities: WSU offers state-of-the-art laboratories and study facilities to support sports research.
SEE ALSO:
Trust you found our article on The Walter Sisulu University (WSU) – Scholarships, Tuition, Admission & Programs helpful. Follow our website for more interesting article.