Discover The Best Colleges in Brooklyn, New York. Explore diverse academic programs, campus life, and alumni success stories at the best colleges in Brooklyn. Brooklyn, New York, is not only known for its rich cultural heritage and vibrant neighborhoods but also for hosting some of the finest educational institutions in the United States. In this comprehensive guide, we'll explore the Best Colleges in Brooklyn, shedding light on what makes each of them unique and why they stand out in the world of higher education.
Why Choose Brooklyn for Higher Education
When considering higher education options, location plays a crucial role. Brooklyn, with its dynamic blend of cultures and its proximity to New York City, offers a unique setting for academic pursuits. Here, students not only receive top-notch education but also immerse themselves in a diverse and stimulating environment, fostering personal growth and broadening horizons. Let's delve into the factors that make Brooklyn an attractive destination for scholars.
Read Also: The 10 Best Psychology Universities in Canada
Factors to Consider When Choosing a College
Before we delve into the specifics of the Best Colleges in Brooklyn, it's essential to understand the factors that prospective students should consider when making their choice. The decision to pursue higher education is significant, and it's vital to ensure that the selected institution aligns with your goals and aspirations.
Factors to consider include:
Location: The proximity to cultural attractions, internships, and job opportunities.
Academic Programs: Ensure that the college offers the program or major that aligns with your interests.
Campus Facilities: Explore the libraries, labs, and recreational spaces available.
Tuition and Financial Aid: Understand the cost of education and available scholarships.
We'll keep these factors in mind as we explore the top colleges in Brooklyn.
The Best Colleges in Brooklyn, New York
We'll examine the Best Colleges in Brooklyn, illuminating what makes them special and why they stand out above other institutions of higher learning.
1. Brooklyn College
Brooklyn College is a gem of higher education in Brooklyn. Established in 1930, it is a senior college of the City University of New York (CUNY) system. Known for its diverse student body and strong academic programs, Brooklyn College consistently ranks among the top public colleges in the nation. The college offers a wide range of majors and is particularly renowned for its arts and humanities programs.
2. Pratt Institute
The Pratt Institute is an artistic powerhouse in Brooklyn. With a legacy spanning over 130 years, Pratt is celebrated for its focus on art, design, architecture, and creative fields. The institute's campus is a hub of artistic expression, fostering creativity and innovation. Pratt consistently ranks as one of the leading art and design schools globally, making it a standout choice for creative minds.
Read Also: The 10 Best Performing Arts High Schools in the US
3. St. Joseph's College Brooklyn
St. Joseph's College Brooklyn is a small yet distinguished institution that prioritizes personalized education. Founded by the Sisters of St. Joseph, the college places a strong emphasis on community and service. Its intimate class sizes and dedicated faculty ensure that students receive individual attention and guidance. St. Joseph's College offers a range of undergraduate and graduate programs, with a focus on liberal arts and professional studies.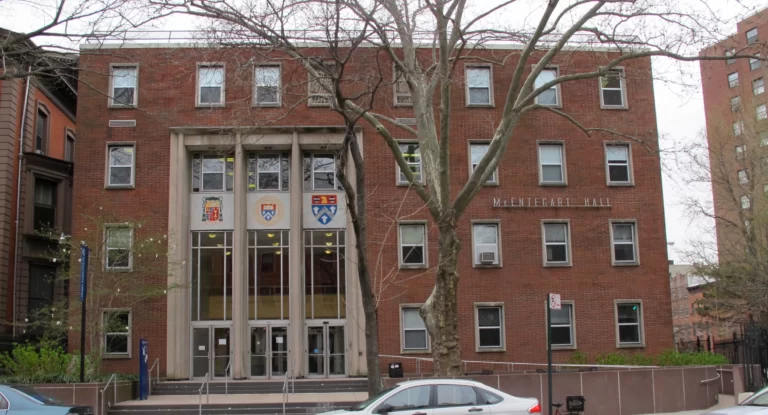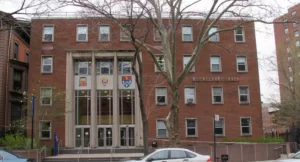 4. Long Island University (LIU)
Long Island University (LIU) has a significant presence in Brooklyn. With a history dating back to 1926, LIU is committed to providing a comprehensive education that prepares students for success in their chosen fields. The Brooklyn campus offers a diverse array of programs, including business, health sciences, and the arts. LIU's commitment to innovation and research is evident in its state-of-the-art facilities and faculty expertise.
5. Medgar Evers College
Medgar Evers College is a vital part of the CUNY system, serving as an accessible and affordable option for higher education in Brooklyn. It prides itself on its commitment to community engagement and social justice. The college offers a wide range of academic programs, including business, healthcare, and liberal arts. Medgar Evers College is deeply rooted in its community, making it an excellent choice for those passionate about making a positive impact.
6. The New School – Parsons School of Design
For those with a passion for art, design, and creativity, the Parsons School of Design at The New School is an iconic institution. With a history stretching over a century, Parsons has been a pioneer in art and design education. The school is renowned for its innovative programs, distinguished faculty, and connections to the creative industry. Students at Parsons receive a world-class education and have opportunities to engage with the vibrant art scene in Brooklyn and New York City.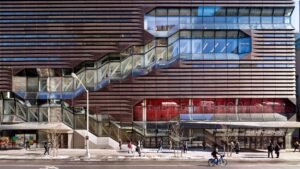 Now that we've explored these remarkable institutions, we'll continue to discuss student life, scholarships, and alumni success stories, all while ensuring that our focus sentence, "Best Colleges in Brooklyn," is seamlessly integrated into the content.
Student Life and Campus Culture
Each of these colleges in Brooklyn offers a unique campus experience. From clubs and organizations to cultural events and sports, students have the opportunity to engage in a wide range of activities. This vibrant campus life not only enhances personal development but also allows students to form lasting friendships and connections.
Scholarships and Financial Aid
Pursuing higher education can be a significant financial commitment. Fortunately, many of the Best Colleges in Brooklyn offer scholarships and financial aid to help students achieve their academic goals. These opportunities can ease the financial burden and make quality education accessible to a more extensive range of students.
Read Also: 10 Best Esthetician and Cosmetology Schools
Alumni Success Stories
The success of an educational institution is often reflected in the achievements of its alumni. We will explore some notable alumni from these colleges, highlighting their contributions to various fields. These stories serve as an inspiration to current and prospective students, showcasing the impact of education received at the Best Colleges in Brooklyn.
As we conclude this exploration of the Best Colleges in Brooklyn, we hope to provide valuable insights to those considering higher education in this vibrant borough. Brooklyn's colleges and universities offer a world of opportunities, and choosing the right institution can be a transformative experience.
The Best Colleges in Brooklyn are more than just centers of learning; they are gateways to personal growth, career success, and a deeper understanding of the world. The decision to pursue higher education is an investment in one's future, and Brooklyn's colleges offer an excellent return on that investment.
Read Also: 10 Best Boarding Schools in Johannesburg in 2023
With its diverse programs, dedicated faculty, and vibrant campus communities, these institutions provide an educational experience that extends beyond the classroom. They empower students to pursue their passions, engage with their communities, and make a positive impact on society.
Whether you are an aspiring artist, scientist, entrepreneur, or scholar, the Best Colleges in Brooklyn have something to offer. We encourage you to explore these institutions further, visit their campuses, and connect with their faculty and students. Your journey toward higher education and personal growth begins here, in the heart of Brooklyn.
See Also
Trust you found our article about "The Best Colleges in Brooklyn, New York 2023" helpful. Please follow our website for more interesting and informative articles like this.