Applications for the SECU scholarship program through the State Employees' Credit Union (SECU) Foundation Continuing Education are now being accepted. Through the Secu Scholarship Program, students can get the financial support they need to pursue learning new or improving existing job-related skills. Ten $750 prizes will be given to the successful pupils.
In order to help students, unemployed and underemployed adults, veterans, and members of the National Guard obtain state-regulated or industry-recognized credentials with marketable job skills leading to sustainable wage careers in their local communities, SECU Foundation launched the SECU Bridge to Career Program in 2019.
Students in high school and college are eligible for two $5,000/$1,250 per semester scholarships from the State Employees Credit Union (SECU). There is a second year of renewal for scholarships.
Starting in the autumn of 2023, this new effort will offer scholarships for deserving students at all 58 campuses of the NC Community Colleges.
Candidates who are interested in learning more should get in touch with the Continuing Education Department at their neighborhood North Carolina Community College.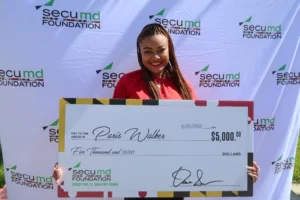 About SECU S
cholarship Program
The "People Helping People" SECU scholarship program was established in 2004 by the State Employees' Credit Union [SECU] Foundation with the support of SECU members to help students in North Carolina pursue their educational goals.
The "People Helping People" scholarship program was started in 2005, and since then, it has received an annual commitment of more than $5 million and a total of more than $50 million.
The State Employees' Credit Union (SECU) noticed a number of social issues that the people of the state were facing as it grew into all 100 counties in North Carolina.
The SECU foundation's effort intends to support the identification and resolving of community issues as well as the promotion of local and community development in North Carolina, primarily through high-impact initiatives in the areas of human services, housing, healthcare, and education.
The People Helping People scholarship program was created by the members of the State Employees' Credit Union (SECU) to help North Carolina public high school grads pay for their four-year college education.
A minimum of one $10,000 scholarship will be given to each of North Carolina's 115 Local Education Agencies (LEAs)/School Districts for a high school senior attending one of the system's 16 constituent campuses. The scholarship will be paid out at a rate of $1,250 per semester for up to eight consecutive semesters.
The LEA Scholarship Selection Committee will decide which applicants will get the scholarship, assuming they satisfy all eligibility requirements.
The Scholarship Selection Committee at each LEA must present all scholarship recipient information; the Foundation will not review any individual scholarship applications.
Read Also: 5 Reasons to Choose Harrington Housing Waterfront Toronto for Your Ideal Student Accommodation Experience
Program for Scholarships at Local Colleges
This two-year scholarship program was developed by the SECU Foundation to assist students at each of the 58 community schools that make up the North Carolina Community College System.
There are 116 two-year scholarships with a maximum value of $5,000 each that can be awarded. Two scholarships will be awarded to each community college in North Carolina, totaling up to $580,000 in annual investment in the system as a whole.
The Scholarship Selection Committee at each LEA must present all scholarship recipient information; the Foundation will not review any individual scholarship applications.
Priority will be given to students whose parents, guardians, and immediate family members work in the public sector in North Carolina and who receive insufficient financial aid from current programs.
The candidate must be a high school graduate or have passed the General Education Development (GED) program, and they must be enrolled full-time in an associate's degree, diploma, or certificate program.
Recipients must be enrolled in at least 12 credit hours and be in good academic standing to receive the scholarship for a maximum of four consecutive semesters. A 2.5 grade point average on a 4.0 scale is required of applicants, or they must have obtained a GED with a score of 3,000.
Recipients must have demonstrated leadership, moral excellence, and commitment in the community as well as be qualified for in-state tuition.
For the life of the scholarship, for four consecutive fall and spring semesters, or until the end of their degree program, the scholarship recipient must commit to staying at the community college where they were enrolled at the time of the scholarship award.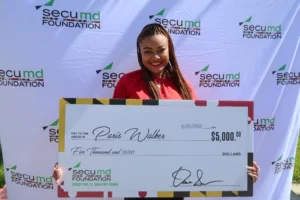 SECU Scholarship Program Requirements:
Although the Secu Scholarship Program is need-based, no FAFSA information is necessary. The scholarship grants for the chosen beneficiaries will be given to them after your training program is finished.
not a member of the State Employees Credit Union or SECU Foundation staff, nor a family member.
SECU Scholarship ProgramWorth:
Ten $750 scholarships will be awarded to students taking part in continuing education courses. Education-related expenses like registration fees, publications, certification fees, and course materials may be covered through the Secu Scholarship Program.
Application deadline:
January 15, 2023, is the last day to submit a scholarship application for the upcoming spring semester. The scholarship winners will be revealed on March 20, 2023.
How to Apply for SECU Scholarship
Program

:

The candidates must complete the scholarship application form, which can be accessed easily at the following.
Recommended
Secu Scholarship Program FAQs
Does Secu provide financial aid?
To help students at each of the fifty-eight community schools in the North Carolina Community College System, the SECU Foundation launched a significant scholarship program. 116 two-year scholarships for up to $5,000 each are available.
What GPA is required to qualify for a scholarship?
Some scholarship selection committees only take into account candidates whose GPA is over a particular cutoff. For prestigious academic scholarships, the minimum requirements range from about 2.0 on the low end to 3.75 or above. A 3.0 GPA or better will, in general, give you a good chance of being eligible for a number of scholarships.
Which nation offers complete scholarships?
Germany. an especially well-liked destination for international students seeking admission. It makes sense given that practically all institutions in Germany are free to attend and that the DAAD, the nation's largest scholarship foundation, offers a grant to help with living expenses.
With a 2.7 GPA, are scholarships still available?
While there are some scholarships that will require a 3.0 GPA or more, you can still apply for several scholarships with a 2.7 GPA. You might want to start by looking for scholarships that are given out for a passion or based on extracurricular activities like sports or clubs.
Read Also: Best Universities For Distance Education Worldwide 2023-2024
SEE ALSO:
Trust you found our article on the SECU Scholarship Program follow our website for more interesting articles.