Further advantages, depending on your business style, include the adaptable schedules, mobility, and chances to meet new people. The best thing is that there is a huge need for estheticians. People are willing to spend thousands of dollars on pampering their skin even during economic downturns. The Department of Labor Statistics predicts that until 2029, there will be a startling 17% increase in demand for estheticians. This prediction demonstrates how skincare has changed from being optional to being required.
Read Also: 10 Best Colleges for C Average Students in the USA
How to Get Ready for Esthetician School
A Board-approved esthetics program, which is available at medical esthetician schools in San Diego or cosmetology schools in San Diego, is the first step in preparing to become an esthetician in California. At least 600 hours of instruction in all facets of esthetics, including chemical procedures, skin treatments, hair removal, cosmetics application, and skin analysis, make up an approved esthetician program. Numerous makeup schools in San Diego provide full-service student clinics where students can hone their newly gained abilities on actual clients while being supervised by professors.
Several esthetician schools in San Diego also have hybrid programs that let students get experience while also obtaining certifications in other branches of cosmetology, such massage therapy and electrolysis.
How Long Are Esthetician Courses in San Diego?
2-year Esthetician schools in the San Diego region offer certificates and associate degree programs; certified cosmetologists can also get the appropriate credentials to teach cosmetology courses. A list of cosmetology schools in San Diego accepts applications from high school graduates who fulfill the basic requirements for reading and writing. Typically, attendance at an orientation session is also necessary.
Both lectures and labs will be held for you. Graduates get ready for their state licensure tests. Continue reading to find out more about these program choices.
What Positions Are Available as Estheticians in San Diego?
In California, many cosmetology students aspire to work in the entertainment sector. San Diego may not be well recognized for its film industry, but it is the location of numerous opera and theater organizations. Many people enjoy getting dressed up and doing their hair for the opera, and thus, the existence of theaters indicates possible prospects for stage labor. San Diego is also well recognized for its art galleries. A gallery opening is typically a spectacular occasion that necessitates a journey to the gallery for both the artist and the art patron.
San Diego also boasts one of the major cruise ship industries in California, which means there will be more events because there are so many galleries in the city (and more events imply more beauticians!).
If you enjoy traveling, working in the spas and beauty salons on cruise ships is a terrific way to combine your passions.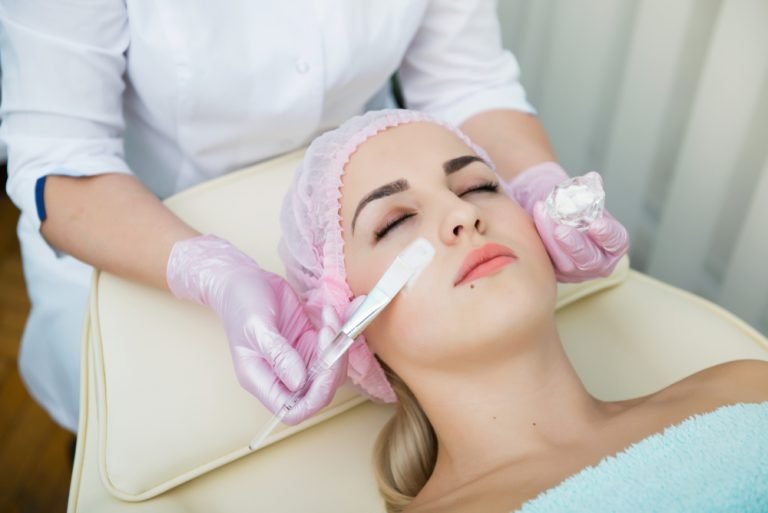 Why Study to Be an Esthetician in San Diego?
The practice of comparing before and after photos can be exciting because it displays a client's natural appeal. Expert estheticians' usual tasks include making this kind of makeover attainable.
A career as an esthetician can be a perfect fit for you if you have a strong desire to help people feel better about themselves. You might work in places like resorts, salons, and day spas.
In terms of skincare, esthetics, and general beauty, San Diego is one of the most active cities. Aestheticians in San Diego earn a respectable salary as well. The average yearly wage for estheticians in San Diego is $32,220, or $15.97 per hour.
The employment outlook for estheticians in San Diego is expected to increase by an average of 17% between 2016 and 2026.
How much do esthetician schools in San Diego cost?
High-quality instruction and courses are hallmarks of San Diego's top esthetician schools. Some of the best esthetician schools in San Diego have a wide range of tuition costs. The duration of the program, the institution you are attending, and the location of the institution are just a few of the elements that typically define it.
Esthetician programs in San Diego frequently cost between $4,000 and $17,000. These colleges are less expensive when compared to the cost of a four-year degree program.
How Long Does Attendance at San Diego Esthetician Schools Take?
To obtain their license, estheticians must pass a test given by the California Board of Barbering and Cosmetology. The best esthetician schools in San Diego offer a 600-hour technical education and hands-on training program that covers all methods of skin care. A 3,200-hour apprenticeship program or a course from a Board-approved school must be offered.
In California, you need to finish 600 hours of coursework before you can become a certified esthetician. You must succeed on the written and practical exams after training. Typically, the 600-hour curriculum lasts 4-6 months.
Read Also: Best Romantic Messages Love Texts And Quotes For Girlfriend 2023
Top 15+ San Diego Esthetician Schools To Apply For 2023
From Here Down Is The Full List Of Top San Diego Esthetician Schools To Apply
1. San Diego City College
Here is the first on our list of San Diego Esthetician schools, Students who take the Esthetician course at San Diego City College are prepared for entry-level jobs in the aesthetic industry. The fundamental ideas required to provide public esthetician services will be understood by the students.
Introductory Esthetician, Introductory Esthetician Lab, Advanced Esthetician, and Advanced Esthetician Lab are the course modules. The college provides you with every possibility to be successful in the training program. This will increase your chances of passing the California State Board licensing exam. The Esthetician program consists of two sessions, 600 clock hours, and 18 modules. For full-time students, the course typically lasts 16 weeks. Part-time students finish the program in 28 weeks.
2. San Diego's Paul Mitchell The School
One of the top San Diego Esthetician schools is the Paul Mitchell Institute, which has more than 100 campuses across the nation. Pre-clinical training and chances for clinical service-learning are provided through Paul Mitchell's esthetician program.
Classroom sessions covering aesthetic ideas, technical information, and professional practices will make up the first portion of training. The clinic floor classroom is the next phase, where you will get practical training in the skincare industry.
Anatomy and physiology, sanitation and hygiene, manual, electrical, and chemical facials, health and safety concerns, eyebrow shaping, and cosmetics are some of the topics covered. This esthetician program costs $10,870.
3. Advanced Aesthetics of California
The Advanced Aesthetics of California is the third on our list of San Diego Esthetician schools. The only School of Beauty & Skincare in California that grants Master Esthetics Diplomas is California Advanced Aesthetics. This course improves students' advanced esthetics skills in both the spa and clinical settings. Those who have effectively shown their understanding of
Advanced esthetics
Modern skincare procedures
Product knowledge
acquired the Master Esthetics Certification through five Supervised and Guided Case Studies addressing skin issues such acne, sagging or aging skin, and pigmentation.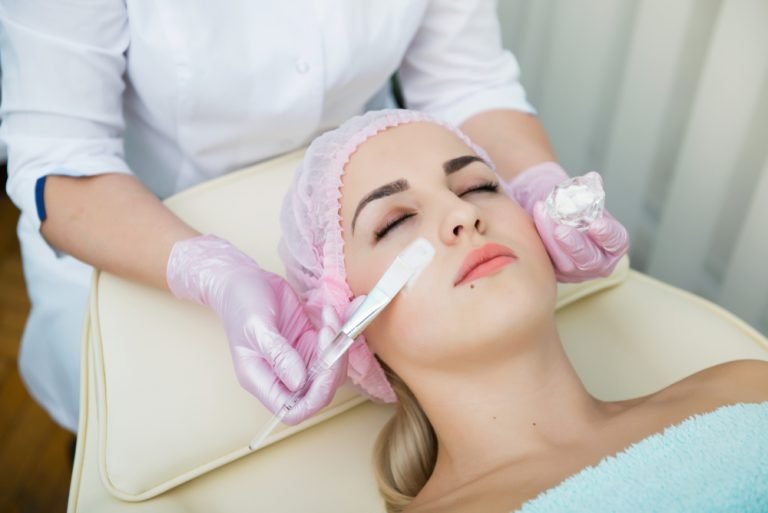 4. AAA Beauty College
The primary objective of AAA Beauty College as one of the top San Diego Esthetician schools is to deliver teaching that effectively prepares graduates to operate in the enormous profession of cosmetology. The curriculum is flexible enough to support the development of novel approaches and strategies while upholding rigorous academic standards. One of the best esthetician schools in San Diego is AAA Beauty College.
The esthetician program seeks to prepare students for the state licensing tests. Also, it gets students ready for a profitable career as a cosmetician or professional esthetician. The tuition at AAA Beauty College is $3,000.
5. American Beauty Institute LLC
This is the fifth on our list of San Diego Esthetician schools, while guiding you in the classroom, American Beauty Institute will help you put your talents to use in the clinic. While seminars will teach you about anatomy, histology, and state safety standards, practical training and practice will help you become more accurate, attentive, and quick.
Short, easy-to-read textbooks with step-by-step instructions are used by American Beauty Institute to train its pupils. The lectures are easy to follow, and the guest lecturers go through the fundamentals while showcasing the most recent techniques and fashion trends in the beauty industry. You can use your newly acquired skills while being creatively stimulated by the exciting student competitions. It is one of San Diego's best schools for estheticians.
Read Also: List of simple open ended questions And example for a daily conversation
6. Affiliated Barber College of San Diego, Inc.
This is one of the top San Diego Esthetician schools, the goal of the Associated Barber College of San Diego is to educate both sexes in the professions of cosmetology and barbering. Their goal is to instruct pupils utilizing practical methods and classroom theory. This will assist graduates in passing the California State exam for an entry-level position in the cosmetology and barber industries.
The skin care program covers all facets of cosmetology art while putting a strong emphasis on technical education and hands-on experience.
7. College of Barber and Beauty in California
Here is another best choice when it comes to San Diego Esthetician schools. An independent nonprofit agency has determined that California Barber & Beauty College meets standards for national educational achievement. 1500 hours of in-depth hands-on instruction are included in the cosmetology curriculum.
You now have a thorough understanding of health and attractiveness. At California Barber & Beauty College, you will receive superior career training. Students are also given technical and artistic skills at school, which will help them feel more confident in their careers. It is one of San Diego's Best Schools for Estheticians.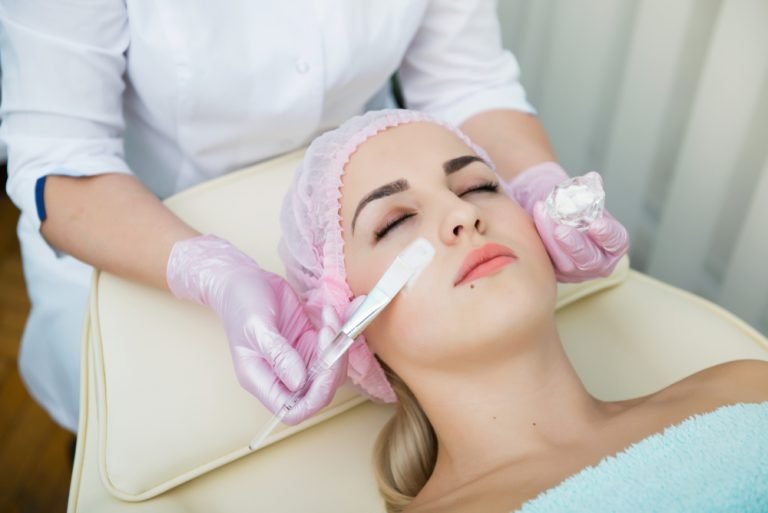 8. California Beauty College
The California beauty college has a long history in the cosmetics sector. One of San Diego's top schools for estheticians is this one. California Beauty College is a year-round vocational school dedicated to fostering an engaging learning environment so that students may have a thorough understanding of how salons and spas operate in the beauty industry. This esthetician school incorporates the practical teaching methods needed for professional success.
At California Beauty College, the beauty program lasts 20 weeks. The total cost of the program is $9,424. Two important topics covered in the course are microdermabrasion and Ion Active Power Therapy.
Read Also: Occupational Therapist Salary in the US
9. Bellus Academy
Bellus Academy, the ninth on our list of San Diego Esthetician schools offers the 600 hours of study required by the California Licensing Board. It encompasses the core skills required by estheticians, such as performing facials, removing hair, and applying makeup. It offers thorough education on skin regeneration and maintenance.
In order to ensure that aspiring professionals are prepared to become in-demand esthetician authorities, the curriculum integrates European methodologies with American technology. Bellus Academy emphasizes your early success, since the majority of schools only offer post-graduate esthetics courses at this level of instruction. It includes a variety of skincare techniques, such as microdermabrasion, chemical exfoliation, hair removal, and facials.
10. The South California College of Beauty
One of the San Diego Esthetician schools area is Southern California College of Barber and Beauty, which is also a well-liked choice. It provides a distinctive, all-encompassing teaching approach that helps students move from a classroom environment to working directly with clients. Courses like these are included in the curriculum:
Law, Rules, and Health and Safety Considerations
Anatomy & Physiology, Disinfection and Sanitation
Makeup and Hair Removal
Facials: Physical, Electrical, and Chemical
Eyebrow Enhancement
11. The Alchemy Beauty Academy
Alchemy Beauty Academy must be mentioned in any review of the top San Diego Esthetician schools. The academy's emphasis on quality over quantity is one aspect I respect. The school places an emphasis on quality over quantity by keeping class sizes small to provide each student with more individualized mentoring. By establishing a distinctive artist community, it keeps in touch with each student even after they have finished their courses.
The school has a fantastic cosmetics program. The Cosmetics Alchemist certificate program will give you the foundational knowledge you need to start your career as a cosmetics artist. Discover cutting-edge techniques that support the art and science of creating beautiful makeup for people of all ages and skin tones.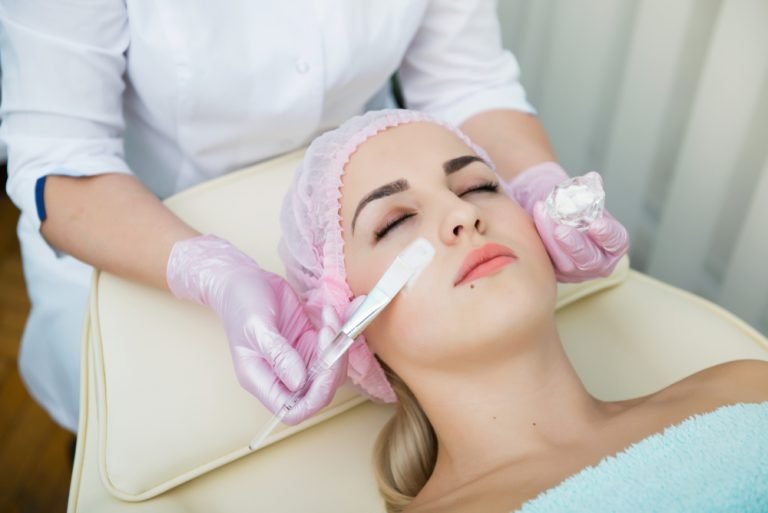 12. Palomar Institute of Cosmetology
One of the top San Diego Esthetician schools area is Palomar Institute of Cosmetology. The institute will teach you the fundamentals of true spa service. You will learn about many different aspects of the skincare industry through the Esthetics program. You'll discover how to recognize skin problems, carry out a variety of facials, imitate the most recent cosmetic techniques, remove hair, and much more.
You will practice providing these services on actual clients while using industry-standard supplies and up-to-date machinery on the clinic floor. After earning your degree, you should be prepared to sit for your licensing exam and launch a lucrative career in the skincare industry.
13. iGlow Beauty
One of the San Diego Esthetician schools is iGlow beauty. The school uses a very hands-on method of instruction, which facilitates and speeds up learning. The eyelash component of esthetician education is stressed by the esthetician school. The hands-on instruction will cover both the fundamentals of eyebrow grooming and the art of skincare for students.
14. Jasmine Beauty School
Because it places a strong emphasis on productivity and strikes the perfect balance between theoretical and practical instruction, Jasmine Beauty School stands out from the competition. The beauty school offers both full-time and part-time courses.
The 600-hour esthetician training will include themes including facials, brows, rules and regulations, health and safety, hygiene, anatomy and physiology, cosmetics, and others. The focus will be on health and safety as well as other criteria to guarantee you are abiding by US laws because you will be learning complex hair removal and skin care treatments. The cost of books and supplies is $575 in addition to the $2,625 tuition.
Recommended
15. Riggins Urban Barber College LLC
At least 200 clock hours of technical education and hands-on training make up the curriculum for cosmetologists doing a barber/cosmo course at Riggins Urban Barber College.
It covers the barbering techniques that are not part of a cosmetologist's mandatory education or training. Via lectures, classroom interaction, and assessment, the course places a strong emphasis on technical instruction.
Although the program will mostly cover hairstyling techniques, it will also cover basic esthetics courses like facials and waxing.
SEE ALSO:
Trust you found our article on Top 15+ San Diego Esthetician Schools To Apply For 2023 follow our website for more interesting articles.