Welcome to Scholarships Hall, here we are set to discuss the list of best online platforms to teach English to Japanese students in full detail, so get ready as we tour all round the full details and all that concerns online learning and instructions in Japan. The traditional model of teaching and learning is being replaced by remote or distance learning, which grew quickly when Covid-19 was declared a pandemic and schools had to be closed. Universities, colleges, high schools, and other educational institutions were forced to switch to an online mode of instruction.
Bright minds were inspired by the remote teaching method, and they created a number of platforms where people from non-English-speaking nations can come to learn how to read and write English fluently. The traditional way this is done is that the English teacher has to fly all the way from their original country into these countries where they are required.
Although this is still practiced, it has significantly decreased as a result of the widespread adoption of distance learning tools. English language teachers are expensive and difficult to find with the first method, but with the internet, it is now simpler and less expensive.
Since English is the most commonly used or spoken language in the world, it is a major requirement for admission to all degree programs at foreign universities. Like every other Asian nation, Japan does not speak English as its official language.
Despite the fact that only a small percentage of Japanese are native English speakers, more people want to study the language. Businesses all around the world are aware that mastering English is a crucial prerequisite for success on a global scale because it is the official language of commerce. As a result, English-speaking people are in high demand throughout many developing nations, particularly in Asia.
You don't have to leave your comfort zone if you choose to sign up for one of these platforms, teach English to Japanese people, and earn money. Everything is taught online, so all you need to get started is your 120-hour TEFL certificate, a computer, excellent English speaking and teaching skills, a headset, a Paypal or Payoneer account, and a steady internet connection.
Read Also: 10 Best Petroleum Geology Schools in the World in 2023
Advantages of Teaching English Online to Japanese Students
You'll be relieved to learn that Japan's time difference is quite similar to China's if you're used to dealing with time zone differences when instructing Chinese students. China (GMT+8), which includes Beijing, Shanghai, and all of Japan (JST), is one hour ahead of GMT+8.
The fact that Japan is a developed nation is an additional benefit. It has a good level of living and a lot of money to spend. The GDP per person in Japan is expected to be USD $47,200 in 2020, which is a favorable comparison to the US ($53,240) and particularly to mainland China ($8,130). Education and talent are highly valued by Japanese consumers. The majority of ESL students you will meet are motivated and wealthy enough to provide teachers extremely good salaries.
The regional internet infrastructure in Japan is remarkable. Few of your pupils should have any issues connecting to the internet for your lectures because to the fast broad band and mobile internet speeds and the wide network coverage. Tablets and smartphones are widely used. The majority of people have heard of Zoom (or at least Skype). In 2020, the vast majority of Japanese businesses implemented policies governing remote work. Online video communication's widespread usage has risen quickly as a result.
All the well-known social media sites, including Facebook, Instagram, Twitter, and YouTube, are active in Japan, in contrast to the People's Republic of China. The most popular local search engine is Google. The majority of Japanese people still access the internet through Yahoo Japan, although since 2010, Google's search engine has provided Yahoo Japan's search results.
LINE is one "local" media outlet that will be unfamiliar to some individuals. Consider it the neighborhood version of WhatsApp. Out of a total of 120 million people, 84 million Japanese people used LINE on a monthly average in Q4 of 2020. Taiwan is another significant ESL market where LINE is also fairly well-liked.
Online Platforms to Teach English to Japanese Students-2023
From Here Down Is The Full List Of The Online Platforms to Teach English to Japanese Students
1. Café Talk
With more than 46,000 students, Café Talk is one of the best online platforms to teach English to Japanese students. Typically, tutors have a ton of work to complete. You only need to apply for an account, complete your profile, go through the interview process, and you can start teaching right away.
In addition to language instruction, Café Talk also provides instruction in a variety of other subjects, including music, the arts, and other interesting and fun classes. It is not allowed for instructors to deliver lessons using their smartphones; instead, they must use Skype on a computer or tablet.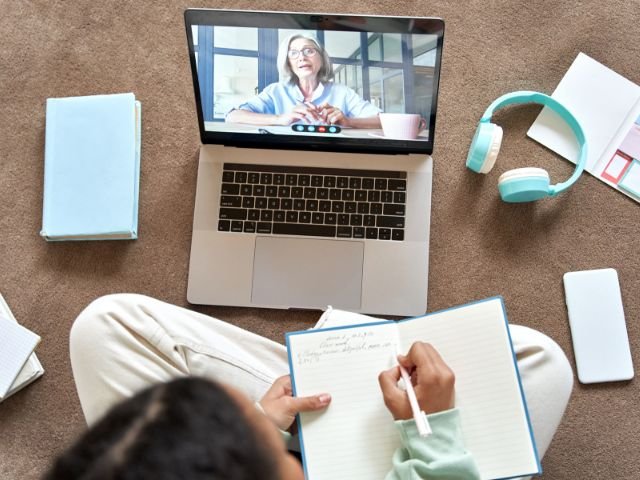 2. English Everywhere
English Everywhere is a website where you may teach English online to Japanese students and make more than $15 per hour; this is another online platforms to teach English to Japanese students. You must first complete all three application phases, which are as follows:
The website will request a quick connection check of your webcam and internet connection after accepting your application.
You will be put through an interview process before completing a 30-minute unpaid interview lesson to gauge your aptitude for online teaching and your ability to support students.
If you successfully complete these application steps, you can start earning money as an English
Everywhere tutor and begin teaching English to Japanese students right away.
3. Eigox
Eigox is an online English school with a Japanese base that recruits English teachers from all over the world to help Japanese students learn English over Skype. You may teach English online to Japanese students there. Eigox offers lower remuneration than the other platforms on this list, but the application criteria are far more manageable.
The length of a class is 25 minutes, and you can plan it whenever you like. Filipino and non-native tutors are paid $1.50 for 25 minutes, whereas native and bilingual Japanese tutors are paid $5.40. Depending on the effectiveness of the teacher's work, pay rates eventually rise.
There are three methods you can deliver lessons on Eigox: free conversation, textbook-based learning, and online material-based courses. So with all that are discussed about this platform we can say, it is indeed one of the online platforms to teach English to Japanese students.
4. E-communication
Searching for a way to make money teaching online? You can register with E-communication, as it is one of the online platforms to teach English to Japanese students, start teaching English to Japanese students online, and start earning money right now. One of the top paying platforms, you may make up to $20 per hour using this one.
Although tutors must commit to at least 20 hours of instruction every week, their application standards are also rigorous. Business experience, fluency in Japanese, and knowledge of native English are prerequisites.
Read Also: Top 10 Best Automotive Engineering Universities in UK
5. Mainichi Eikaiwa
At the fifth top rated of all the online platforms to teach English to Japanese students, we have Mainichi Eikaiwa here. You can make money teaching English to Japanese students online through Mainichi Eikaiwa, just like the other platforms on this list, but unlike the others, there are more requirements, more hours of teaching, and lower remuneration.
The site favors educators from the UK, US, Australia, Canada, and South Africa in particular. Tutors are paid 1,500 yen ($13.74), or 50 minutes, for each lesson. Additional prerequisites consist of:
12 months or more of experience teaching English
Must possess a degree from a college or university. Those with teaching certificates will be given preference.
Be imaginative, and have a positive outlook on life.
Be able to create lessons that are appropriate for each student based on those students' needs and goals
Having some basic knowledge of the Japanese language, though it is not required. Be available to work 5 days a week for 3 hours straight.
6. English Hunt
English Hunt is another best choice when it comes to online platforms to teach English to Japanese students. With a TEFL certificate, you can teach English online to Japanese and even Korean students on the English Hunt website, which was formerly a Korean ESL platform. The qualifications to become an online tutor on this platform is simple, you must have a bachelor degree in any area and an either a teaching certificate or 4 years of teaching experience.
With shifts often in the afternoon at Korean time, you may make up to $14 per hour as an online tutor on English Search. To get paid, applicants must be US citizens and have US bank accounts.
7. Eigo Power
You can online tutor Japanese students of all ages in English on Eigo Power. It is one of the tools supporting children's online English instruction, and one of the best online platforms to teach English to Japanese students. The only prerequisite to work as an online tutor at this site is to show that you speak English very well. Non-native teachers are also accepted.
The industry average earnings are extremely modest, barely ranging from $5 to $12, according to the data.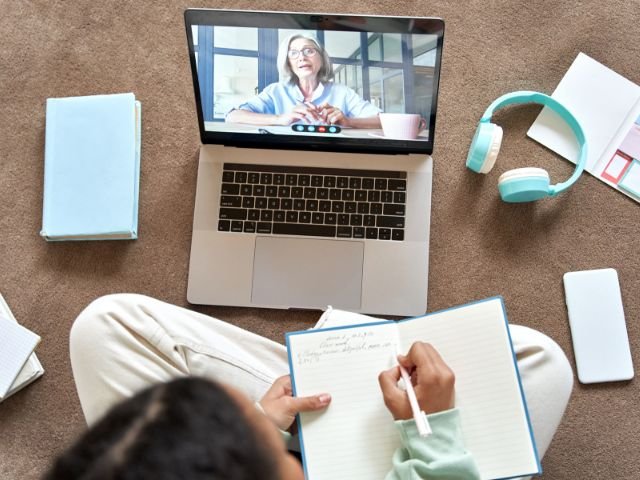 8. Magic Ears
If you are interested in teaching kids, this is another online platforms to teach English to Japanese students. With a focus on giving every child access to a classroom environment, Magic Ears is a cutting-edge online English learning platform for students ages 4 to 12.
Chinese and other Asian citizens are also allowed to use the platform in addition to Japanese people. The money is fair, the schedules are flexible, and the lessons are typically one-on-one.
9. Italki
One of the online platforms to teach English to Japanese students and make a respectable living is Italki. The disadvantage of this platform is that it is more difficult to find work as a tutor there. You can set your own fees and teaching hours here.
Applying is simple, but you must have your credentials, such as a teaching certificate or degree, ready.
Read Also: DJ Sumbody Biography Age Real Name Songs And Net Worth
10. EF (Education First)
One of the biggest organizations in the world, Education First teaches English to Japanese students and people who want to study the language for other reasons online. If you complete the strict standards, you can start working and tutoring Japanese students and others for up to $20 per hour. Another drawback of this platform is that it only accepts applications from citizens of the US and the UK.
11. Amazing Talker
Here is another best choice when it comes to online platforms to teach English to Japanese students. The hourly rate for teaching English to Japanese students on Incredible Talker is $120. Other languages can also be taught, but English is the most popular. To become a tutor on this platform, you must be qualified to teach, either by experience or certification, and you must also pass an interview.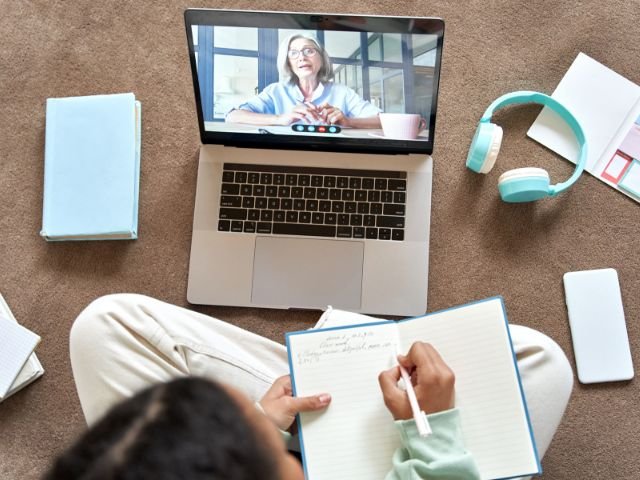 12. Preply
One of the websites where you can instruct Japanese students in English online is preply. It is a private teaching company with more than 100,000 active pupils annually. Although English isn't the only language or topic taught here, it is one of the most popular, especially among Asian students.
You can make up to $60 per hour as a tutor on this platform, but in order for the site to approve your application, you must be a qualified teacher.
13. Vipkid
Another approach to teach English to Japanese students online is through VIPkid, an online tutoring platform with over 60,000 teachers and 500,000 students in 35 different countries. The online English tutoring services are available to children and adults from various nations in addition to Japanese pupils.
The salary ranges from $7 to $22 per hour, with incentives, and the teaching schedule is flexible and up to you to set. Even undergraduates are qualified to teach here because the qualifications for tutoring aren't particularly onerous.
Recommended
14. Cambly
Cambly is the second to last of all the top fifteen online platforms to teach English to Japanese students, It operates differently from the other platforms mentioned here in that there are no set curricula; rather, English is taught to pupils through chat. While conversing via text or video chat, you get the chance to teach pupils English, correct their errors, and help them grow better at the language.
Being a native English speaker is the only requirement for being an English tutor on Cambly; no teaching certifications or bachelor's degrees are needed. Earning up to $10.20 an hour is possible, and it is all enjoyable until you meet a bashful student who struggles to maintain conversations. The only requirement is that you talk with students online whenever you have time.
15. S-Lessons
S-Lessons Concludes our list of online platforms to teach English to Japanese students. Are you interested in working from home? Join S-Lessons, teach English to Japanese adults and children online, and make $10 to $15 per hour. You only need a PC, some headphones, and a reliable internet connection to get going—no commute, no stress.
You need a bachelor's degree, at least one year of teaching experience, and the intention to work at least 10 hours a week in order to become an English tutor on the platform. Lesson length is approximately 22 minutes, and the timetable is flexible.
SEE ALSO:
Trust you found our article on Online Platforms to Teach English to Japanese Students follow our website for more interesting articles.