In this article is contained the list of scholarships for people with ADHD fully detailed. You might wish to broaden your search when looking for college scholarships for ADHD to include general scholarships for persons with impairments. A private scholarship that has nothing to do with ADHD may be something else you want to look into.
For instance, you might qualify for scholarships based on your academic interests and career objectives, ethnicity, religion, extracurricular activities, military service, and parental employment. Ask your employer whether they give scholarships if you work there or do volunteer work there.
The best place to find information on scholarships is frequently the financial aid offices at the colleges you are considering. Financial aid advisors are knowledgeable about regional, national, and private funding options.
Read Also: 10 Best Universities In Washington For International Students
List Of 12 Scholarships for People with ADHD
From Here Down Is The List Of Scholarships for People with ADHD
1. The Anne Ford Scholarship
One of the scholarships for people with ADHD worth $10,000 (or $2,500 per year for four years) given to a graduating high school senior who will be enrolled in a full-time bachelor's degree program in the fall. Candidates must be diagnosed with a learning disability (LD) or ADHD.
2. Reveley Scholarship Program
This one of the scholarships for people with ADHD is being offered by the University of Idaho. Students with attention deficit disorder (ADD) as well as those with attention deficit hyperactivity disorder (ADHD) are eligible for the Reveley Scholarship Program (ADD).
The award supports their dedication and outstanding effort in attaining their educational objectives.
3. AAHD Scholarship Program
At the third top rated of all the scholarships for people with ADHD we have the AAHD Scholarship Program. The American Association on Health and Disability (AAHD) was founded to support regional, municipal, and federal initiatives that aim to improve the health and wellbeing of persons with disabilities. They also look for the best intervention techniques to lessen health disparities between the general public and those with disabilities.
And they are succeeding in their mission by conducting in-depth research, spreading awareness, and advocating on a local, state, and federal level. Also, they award a scholarship each year to students planning to major in public health, disability studies, health promotion, or a discipline connected to disability and health.
Both undergraduate and graduate students are eligible for the scholarship, which has a value of about $1,000. The committee chooses how many scholarships will be given out.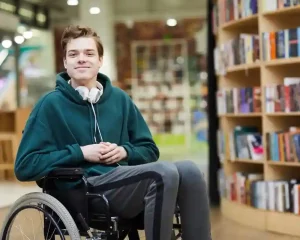 4. Theodore R. Vivian M. Johnson Scholarship
This is the fourth on our list of scholarships for people with ADHD. One of the scholarships for those with ADHD is financed by the Johnson Scholarship Foundation, a very selective scholarship program. Undergraduate disabled students enrolled in a State University System of Florida (SUS) institution are eligible for this scholarship.
To qualify for this award, you must also show financial need and be a resident of Florida. All the beneficiaries of this scholarship are honoured during the annual DRC Award Ceremony in September.
5. DRC Disability Evaluation: Squitieri Scholarship Fund
At the fifth of all the top ten scholarships for people with ADHD, we have the Drc Disability Evaluation. The Christopher M. Squiteri Scholarship is mostly for students with financial need who want to be assessed to see if they have ADHD or a learning disability. If the application is accepted, a community provider will offer the student a free psycho-educational.
6. NBCUniversal Tony Coelho Media Scholarship
With the American Association of Persons with Disabilities, NBCUniversal, one of the biggest producers and distributors of movies worldwide, is offering this scholarship (AAPD). There are eight (8) scholarships that can be used by graduate and undergraduate students with impairments as well as new students in the autumn semester.
This award is for students seeking professions in media, communications, or entertainment industries at any accredited University or College in the United States. Each recipient will get $5,625 to assist with the expense of their college or university study.
Read Also: 9 Best Boarding Schools In Kentucky For Boys And Girls
7. The Buckley Moss Organization
Here is The Buckley Moss Organization as our seventh best of all the scholarships for people with ADHD. For high school seniors or first-year students with ADHD, the Buckley Moss Foundation offers scholarships of $1,000. The applicant's chances of getting the scholarship are increased if they also have additional learning difficulties, such as dyslexia and dysgraphia.
8. The Melvin and Sally Mooty Award
This is one of the scholarships for people with ADHD, it is offered by Courage Kenny for people with ADHD, and the money was made possible by a gift from Melvin and Sally Mooty. This grant, which is worth about $2,500, is intended to cover the cost of tuition, books, and educational supplies.
You must be; to be eligible for this scholarship.
American national
An inhabitant of Minnesota
GED or high school diploma
Enrolled in a technical college or as an undergraduate
Attend a school with accreditation.
Evidence of a financial need
Maintain adequate academic progress
Write an essay called "Statement of Purpose"
Provide regular progress reports
All finalists are expected to attend a personal interview.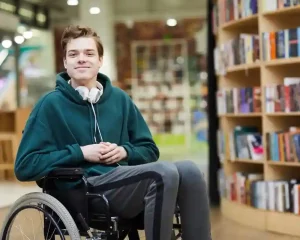 9. Scholarships from Mays Mission
The Mys Missions Foundation Grant is tops our ninth list of the scholarships for people with ADHD. This is one of the Mays Mission's ADHD student scholarships. Students with a confirmed substantial impairment, an A.C.T. or S.A.T. score of at least 20, enrollment in a four-year undergraduate program leading to a baccalaureate degree, and verification of enrollment are all eligible for the scholarship.
10. The INCIGHT Award
Since it was founded in 2004, INCIGHT has given out over 940 scholarships. Applicants must be enrolled in community colleges, universities, vocational schools, or graduate programs. The scholarship, which has a $500 value, is given to numerous applicants.
In order to qualify, you must;
Be a current resident of California, Oregon, or Washington.
You must be handicapped.
For the funding cycle that follows your application, you must be enrolled in an educational institution.
You must enroll with INCIGHT and supply enrollment documentation.
Read Also: 10 Best Military Colleges In Georgia 2023
11. Fred J. Epstein Award for Young Achiever
The Fred J. Epstein Award For Young Achievers is on the second to last list of top scholarships for people with ADHD. One of the scholarships for persons with ADHD offered by bright children with learning disabilities, which honors college students from all across the nation who have excelled in spite of or as a result of their learning difficulties.
Recommended
12. Microsoft Disability Scholarship
Here is the Microsoft Disability Scholarship as the last we have here on our list of scholarships for people with ADHD. Seniors in high school who plan to enroll in a technical or academic institution with an emphasis on professions in the technology sector are eligible for this scholarship.
The fact that this scholarship is renewable is another intriguing feature. This means that if the recipients continue to complete the requirements, they are qualified to receive a $5,000 scholarship each year for a maximum of four (4) consecutive years, for a potential $20,000 prize.
SEE ALSO:
Trust you found our article on List Of 12 Scholarships for People with ADHD follow our website for more interesting articles.