Dive into the world of the Morgan Stanley Internship Program and discover the exceptional opportunities it offers for aspiring professionals. The article digs into the program's salient features, prerequisites, application procedure, and the priceless experience it offers, equipping people to launch their careers in the banking sector.
Getting started on the path to a prosperous career in finance frequently requires exposure to professional environments and practical experience. With its long history and stellar reputation, the Morgan Stanley Internship Program is a model way for young professionals to break into the finance industry. This blog article will explore the nuances of this highly sought-after program, giving readers a comprehensive overview of its features, advantages, and chances.
A reputable global financial services company, Morgan Stanley provides clients with a variety of services, such as investment banking, wealth management, and trading. The goal of the Morgan Stanley Internship Program is to give students the chance to practice their talents in a work environment while also gaining real-world experience.
Top talent from all around the world is drawn to the program due to its intense competition and great demand. Interns take part in worthwhile projects and activities while working with seasoned experts. They are exposed to many business facets and pick up insightful knowledge about the financial sector.
With its headquarters in New York City, where it was established in 1935, Morgan Stanley is a significant player in the financial sector. Interns can immerse themselves in the fast-paced environment of one of the major financial capitals of the globe thanks to its location in the bustling city and experience Wall Street's dynamic culture firsthand.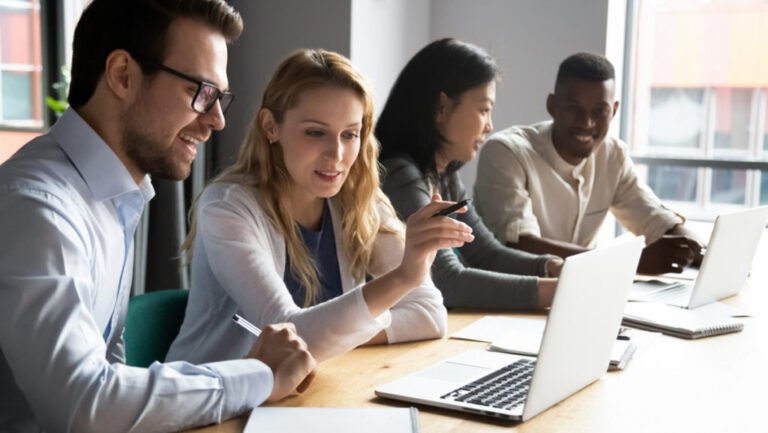 Morgan Stanley has offices in significant financial centers around the Americas, Europe, the Middle East, Africa, and the Asia Pacific area in addition to its headquarters in New York. Interns have the chance to work in a variety of settings and experience various markets and cultures thanks to our large global presence.
Morgan Stanley Internship Program Overview
The Morgan Stanley Internship Program gives students an immersive and comprehensive experience in the world of finance.. The program, which lasts 10 to 12 weeks, gives participants practical instruction and exposure to a variety of departments, including wealth management, operations, technology, legal, and compliance.
Alongside seasoned employees, interns work on important projects that have a real influence on the company and its clients. The program has an extensive training curriculum that consists of lectures, workshops, and case studies. Interns get knowledge from experts at all levels of the business through networking and mentorship opportunities. Morgan Stanley has a global presence and offers internship opportunities in key financial hubs throughout the world, giving interns exposure to various markets and cultures. In general, the program provides
Range of Opportunities:
A variety of internship options are available at Morgan Stanley in a variety of sectors, allowing students to explore their interests and hone their specific abilities. Among the crucial areas are:
Investment Banking: Interns learn about corporate finance, initial public offerings, and mergers and acquisitions. In addition to helping with deal execution, financial modeling, and market research, they collaborate closely With senior bankers.
Sales and Trading: Risk management, market analysis, and sales and trading methods are all subjects that interns might study. To support client connections and carry out trades, they collaborate with traders and sales representatives.
Research: To evaluate companies, assess market trends, and come up with investment suggestions, interns work with research analysts. They pick up knowledge on commodities, fixed income, and equities research.
Wealth Management: Interns work closely with financial advisors to understand client needs, develop financial plans, and assist in portfolio management. They learn about asset allocation, investment strategies, and client relationship management.
Operations, Technology, Legal, and Compliance: Interns assist numerous departments by guaranteeing effective operations, putting technical solutions into place, and maintaining regulatory compliance.
 Read also: Best Ivy League Online MBA Programs in 2023
Training and Development
The development of its interns is a priority for Morgan Stanley. Participants in the program complete a thorough training curriculum that blends classroom instruction, interactive workshops, and real-world case studies. Technical skill improvement, industry knowledge expansion, and the development of critical thinking skills are all goals of the program.
Likewise a variety of online learning tools are available to interns, allowing them to broaden their knowledge outside of the program. These materials cover a wide range of subjects, including professional development, industry trends, and financial markets.
Supervisors and mentors provide ongoing feedback to interns, allowing them to find areas for development and build on their strengths. This support network encourages both professional and personal development, guaranteeing a worthwhile and transformational experience.
Networking and Exposure
The Morgan Stanley Internship Program places a strong emphasis on networking and exposure, offering chances for interns to build their professional networks, learn about various positions and career prospects within the financial sector, and meet with professionals. The networking and exposure processes at Morgan Stanley are explained in more depth below:
Networking Events: Morgan Stanley hosts official mixers with a focus on interns. Interns, professionals from various divisions, and senior corporate leaders all interact at these gatherings. They give interns a forum where they can have in-depth discussions, ask questions, and gain knowledge from the experiences of seasoned experts. Interns can display their abilities, passions, and goals during networking events, making a good impression on possible mentors and future coworkers.
Panel Discussions and Speaker Series: Interns have the chance to take part in panel discussions and speaker series with business leaders, subject matter experts, and special guests. These conferences address a variety of subjects, such as market trends, business insights, and career guidance. Interns have the opportunity to learn useful information, participate in stimulating debates, and enhance their understanding of the financial industry. Interns can ask questions, get advice, and connect with established experts because these sessions are participatory.
Mentorship Program: Morgan Stanley pairs interns with seasoned professionals who may offer them support, direction, and career advice. Mentors guide interns during their internship experience by sharing their personal experiences and providing insights into the field. As a result of these mentoring connections, interns have the opportunity to get advice, talk about their career goals, and learn insightful viewpoints from seasoned experts.
Cross-Departmental Collaboration: Participants frequently get the option to work on projects with colleagues from various Morgan Stanley divisions during their internships. Through this interdepartmental collaboration, interns are exposed to various viewpoints and given the chance to build a network outside of their immediate group. Interns can develop a more comprehensive understanding of the financial sector by working with professionals from many departments of the company. They can also develop relationships that may be beneficial for future career prospects.
HOW TO APPLY AND GET SELECTED FOR MORGAN STANLEY INTERNSHIP PROGRAM
To apply for and be chosen for a Morgan Stanley internship, thorough planning and a compelling application are required. To improve your chances of success, follow these crucial steps:
Research and Self-Evaluation: Start by looking into the internship programs offered by Morgan Stanley, paying particular attention to the departments and locations that match your interests and professional aspirations. Recognize the abilities and credentials they look for in candidates. To ensure a good fit, consider your own qualities, experiences, and areas of interest.
Read also: AAPG Grants-In-Aid 2023 | Details
Customize Your Resume and Cover Letter: Highlight pertinent skills, experiences, and academic accomplishments in your resume and cover letter. Showcase your enthusiasm for the financial sector, any coursework or projects that are relevant to it, and any leadership positions or extracurricular activities that reflect your skills and dedication. 
Online application: To look for open internship openings, go to the official Morgan Stanley careers website. Review each program's specifications and application deadlines in great detail. Fill out the online application form completely, giving true and thorough details.
Display Your Skills: Morgan Stanley seeks applicants with good communication, analytical, and problem-solving abilities. In your application, make sure to emphasize these abilities and give specific instances of how you have used them in previous jobs or school assignments.
Prepare for Interviews: If chosen, you may receive an invitation to one or more in-person, phone, or video conferencing interviews. Prepare succinct, well-written solutions that highlight your knowledge, abilities, and drive in response to typical interview questions by conducting research. To enhance your performance, practice interviews with friends or through mock interviews.
It's vital to start the application process early, present a great and targeted application, and highlight your passion, talents, and fit for the organization because competition for Morgan Stanley internships is high. You may improve your chances of being chosen for a Morgan Stanley internship by following these instructions and putting your best foot forward.
Read also: Canadore College Total Review | Rankings, Fees,Tuition & Scholarships 2023
SEE ALSO:
Trust you found our article on Unlocking Opportunities at the Morgan Stanley Internship Program follow our website for more interesting articles.