AAPG Grants -In-Aid, offered by the American Association of Petroleum Geologists (AAPG), provides invaluable financial support and research opportunities to students pursuing geosciences-related studies.
Aspiring researchers and scientists are continuously looking for ways to expand their knowledge and make ground-breaking discoveries in the quick-paced field of geosciences. The American Association of Petroleum Geologists (AAPG) recognizes the significance of fostering young talent and partners with International Scholarships Search to give Grants-In-Aid and other helpful resources to students pursuing geoscience-related degrees. We will discuss the advantages of these programs and how they can help aspiring geoscientists achieve success .
GRANTS-IN-AID FROM AAPG: DEVELOPING THE FUTURE
The AAPG, a well-known international professional association, is committed to fostering the next generation of geoscientists by giving them access to funding and research opportunities. The Grants-In-Aid program of the AAPG strives to improve the educational opportunities and scientific endeavors of gifted students around the world.
Read More: Universities to study medicine in Europe for free
The AAPG Grants-In-Aid program provides financial aid to undergraduate, graduate, and doctoral students who are working on research projects in vital subjects such environmental geosciences, energy minerals, and petroleum geology. In addition to easing financial burdens, these awards provide priceless exposure to business leaders and relationships within the geoscience community.
Due to the intense competition for the awards offered by AAPG, elite talent from all over the world apply. Grants-In-Aid recipients are recognized for their outstanding research projects and get funding to support their academic endeavors, fieldwork, laboratory research, and conference presentations. This gives them the chance to hone their research techniques, enhance their knowledge, and significantly advance the geosciences.
Read More: Top Medical Schools in Philadelphia
LIST OF AVAILABLE AAPG GRANTS
Graduate students currently enrolled in Masters or Ph.D. programs have access to a variety of funds from the AAPG Foundation. No particular grant must be chosen in order to submit an application. Your application will be matched with the suitable award by the Foundation.
HERE ARE SOME EXAMPLES OF AAPG GRANTS THAT HAS BEEN OFFERED:
L. Austin Weeks Undergraduate Grant: Undergraduate research in petroleum geology, energy minerals, or environmental geosciences is supported by the L. Austin Weeks Undergraduate Grant. It offers funding to cover fieldwork, laboratory, and research-related travel costs.
Imperial Barrel Award (IBA): The Imperial Barrel Award (IBA) is an annual contest for graduate students in geosciences from universities all around the world. It gives teams the chance to examine and analyse a dataset and then submit their findings to professionals in the field. A stipend is given to the winning team to aid in their academic and research activities.
Grants-In-Aid for Master's and Ph.D. Students: Graduate students pursuing research in a variety of geosciences fields are eligible for these awards. The awards offer financial support to pay for costs associated with things like fieldwork, laboratory analysis, data collection, and conference attendance.
Research Grants: The AAPG has long provided funding for initiatives in environmental geosciences, energy minerals, petroleum geology, and allied subjects. With the help of these awards, researchers can progress their study and add to the body of knowledge in their fields.
Grants for Student Chapters: The AAPG assists student chapters connected to universities and institutions all around the world. These scholarships assist student chapters in planning activities, outings, guest lectures, and seminars that promote networking opportunities and the advancement of geoscience students' careers.
Read More: Tuition free universities in Germany
HERE ARE SOME EXAMPLES OF AVAILABLE AAPG GRANTS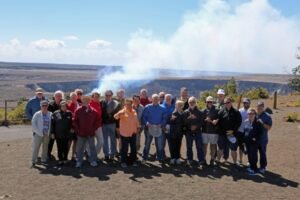 Grants Open To All Geology Graduate Students 
Grants Designated By University
Appalachian Basin
(any university)
University of Texas at Austin
ETH Zurich, Switzerland
State of Ohio
(any university)
United States
(any university)
Colorado School of Mines
Texas A&M University
Kansas State University
Louisiana State University
McMaster University Ontario, Canada
Ohio State University
Oklahoma State University
Oregon State University
Southern Methodist University
Stanford University
Texas A&M University
University of Missouri
University of Nebraska at Lincoln
University of Oklahoma
University of Wisconsin
University of Wyoming
For prospective geoscientists looking for financial aid and global exposure, the AAPG Grants In-Aid program and its partnership with International Scholarships Search are essential resources. These courses give students the tools they need to explore their interests in the geosciences, refine their research techniques, and advance the discipline. Talented people can realize their potential and influence the geosciences' future through these chances, which will be advantageous to society and the sector as a whole.
Read More:  Financing-your degree in Canada as an international student
SEE ALSO:
Trust you found our article on AAPG Grants-In-Aid 2023 | Details follow our website for more interesting articles.