Google Africa Developer Scholarship (GADS) 2023 For Africans: Over 100,000 prospective developers in Africa have been sponsored by the Google Africa Developer Scholarship program so far to advance their skills with Pluralsight Skills.
Participants will have free, limited-time access to Pluralsight Skills this year, with specially chosen courses concentrating on either Google Associate Cloud Engineering or Associate Android Developer.
There are several stages to this program that will give you access to top-notch Pluralsight Skills courses and coaching from the Andela Learning Community. All of this is intended to improve your knowledge of key Google technologies.
For the last year, Pluralsight and Grow with google Africa developer scholarship Google have collaborated to offer a program to assist software professionals in Africa in two different roles:
Associate Android Developer
Associate Cloud Engineer
The Pluralsight Skills platform is backed by the google africa developer scholarship community and is made available to aspirant developers in Africa through the Google Africa Developer Scholarship (GADS) initiative.
To help you brush up on key Google technologies, this program gives you access to excellent Pluralsight Skills courses as well as assistance from the google Africa developer scholarship program and Google Developer Community.
You must demonstrate your commitment to acquire these IT skills in order to access additional courses.
registering for the track of your choice. Only the track that was chosen during the onboarding survey during registration will be assigned to applicants.
completing all conditions in order to go onto the following stage
Your ability to master in-demand google africa developer scholarship skills using Pluralsight training will improve as you go on to the following phases. Gaining these abilities will open up options for you after the program.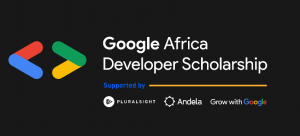 Phases and requirements for advancement
The application and promotion stage
What you are able to access:
personal experience with Pluralsight
Skill IQ and other selected Pluralsight channels
What you must complete to progress:
enroll in the course.
As part of the registration procedure, complete the onboarding survey. You will be directed to register for Pluralsight after the survey is finished.
Acquiring phase 1
What you are given access to is
The track you selected has more content.
In order to advance, you must:
Obtain a score of 100 or higher on the Skill IQ test for each track.
—or—
Complete the 10+ hours of track-specific material.
Read Also: 10 Best Colleges In Greensboro 2023
Acquiring phase 2
What is available to you:
Even more information on the tune you selected.
What you need to proceed is:
Obtain a Skill IQ score of 200 or higher for each track.
—or—
20+ hours of track-specific content must be finished.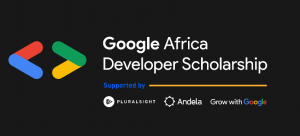 Undertaking stage
What is available to you:
access to a project relevant to your track.
What you need to proceed is:
Android Programmer
Earn a 200+ on the track-specific Skill IQ test;
Watch 20+ hours of programming tailored to each track.
Finish the project: Enhance an Android Candy Store app with Implicit and Explicit Intents.
The Cloud Engineer
Architecting with Google Cloud Platform Infrastructures Skill IQ score of 200 or higher Watch 20+ hours of programming tailored to each track.
The "Architecting with Google Cloud Compute Engine" learning path's Qwiklabs to perfection (must be complete on both Qwiklabs and Pluralsight).
Please be aware that Pluralsight and the other partners making this offer available reserve the right to modify the selection criteria at any time. First come, first served, the amount of content watched, and skill IQ are all possible additional selection criteria.
How to begin using Pluralsight Skills
1. First, log in to Pluralsight by registering.
Please take note: In order to sign up for this program, you must complete the onboarding survey.
In the onboarding survey, select your track first. Your registration will only be for the track that you choose.
You will be taken to a page where you can register for a Pluralsight account after the survey is finished. To maintain your learning history if you already have a Pluralsight account, sign up with that account's email address. Once you have logged in, you may explore your personalized homepage on Pluralsight Skills.
Having trouble remembering your password? In order to complete the password reset, we'll email you a link. See If I get stuck, tell me how to reset my password.
Andela will send you emails with program updates throughout the course of the program. Messages from Pluralsight about the platform will also be sent to you via email.
Read Also: How to get Princess Polly Student Discount
2. Channels can help you direct your learning after you log in to Skills.
On your homepage under Skills, you'll see channels. A collection of courses grouped together by a common technology or educational objective is known as a channel. As you develop your professional business skills, you'll also notice another channel aimed at advancing your technological career.
To make the most of your Pluralsight access, keep reading for advice on skill evaluations and our courses.
3. Skill up with skill assessments and course tools.
What exactly are Pluralsight skill evaluations? They offer a quick and easy approach to assess a tech skill.
You will receive both a numerical score and a ranking of novice, emerging, average, above average, or expert after taking a skill assessment; this is your Skill IQ.
Following the receipt of your Skill IQ, Pluralsight will provide you with a tailored ability analysis and suggestions for the courses you should enroll in to fill in your skill gaps.
To determine what to watch next, use your personalized skill analysis and personalized recommendations. Still uncertain? See the suggestions we've provided below.
Did you make a mistake or did you wish to retake the test? You are allowed one free Skill IQ retake.
Read Also: 10 Best Colleges in South Carolina 2023
Course learning tips
A course transcript that can be clicked on
Files for exercises to download. This will be a PDF of the PowerPoint deck for select courses. Others will have a file that enables you to code along with the author.
A forum where you may ask questions and pick the brains of other learners
Checks for learning. There are learning checks in certain courses that can help you determine how much you've learned.
10 seconds might be cut off or added.
Closed captioning or subtitles are generally supported in courses. Using our translation tool is also possible if the course includes closed captions.
The course playback can be sped up or slowed down.
Give us feedback on the course and change the caption language and video playback quality from the Settings cogwheel.
Start by testing your connection if you're having trouble playing videos. To find faults with video playback, use our video checkup tool.
When demand is high, there are occasions when internet bandwidth cannot keep up. This could occur for several causes.
When consumers go from the Auto setting to a better quality level, we notice that most buffering problems manifest themselves.
In order to maintain a continuous stream, the video player automatically detects the availability of bandwidth and modifies playback quality accordingly.
Change it back to Auto if you manually changed the setting to a higher quality level.
The amount of individuals accessing Skills video material in big numbers, the number of devices connecting to your Wi-Fi, or a shaky Wi-Fi connection are some more causes.
If your buffering is having problems, you can:
Place your Wi-Fi router in the middle of the room.
Set the video player's preferences to Auto.
Utilize our desktop and mobile apps to download the video. You can watch your video without an internet connection once it has been downloaded. On our mobile apps, the macOS desktop software, and the Windows offline player, you can find instructions on how to download courses for offline viewing.
By shutting off internet gadgets, you can reduce the bandwidth consumption.
Read Also: 10 Best Colleges in North Carolina 2023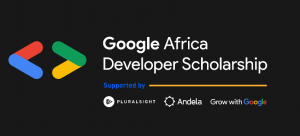 What classes are available to me through the Google Africa Developer Scholarship program 2023?
Choose your track from the list below if you have registered and are still eligible for the google Africa developer scholarship program.
You may view the channels, courses, and skill assessments you have access to as well as the ones you need to take for your particular track. Lists of the courses are arranged by topic in channels.
Assessments of your talents can help you determine where you stand in terms of them, spot any gaps, and track your progress over time. As the program progresses, we'll add more courses to these lists for each phase.
Join will appear when you click a channel, adding it to your list of My Channels. Finding your channels will be simpler if you do this.
What sequence should I watch the courses in?
You have a Foundations channel and a Deep Dive channel for your track for every phase. These channels have been divided into pieces that are concentrated on particular components of each technology in your track.
There is no certain order that you must watch the courses in order to be qualified to move on to the next phase, however we have made recommendations if you'd like more direction in your study. Otherwise, feel free to watch the courses in any order.
You should start by watching every course on the Foundations channel in the order that they are listed. You will gain a comprehensive and fundamental understanding of major ideas in your field as a result.
You should start watching the Deep Dive channel's courses as soon as you have finished the Foundations channel's courses.
Depending on your preferences and skill gaps, you can view courses in the Foundations channel.
To make it easier for you to decide what to watch next, Pluralsight Skills has divided the channel into sections on the web version of the platform.
Read Also: 10 Best Colleges In Greensboro 2023
See also:
10 MOST AFFORDABLE NURSING SCHOOLS IN CANADA FOR INTERNATIONAL STUDENTS
Trust you found our article on Google Africa Developer Scholarship (GADS) 2023 For Africans helpful. follow our website for more interesting articles.