Global Cyber University is a school where a large number of students attend with the sole intent of making a difference in their home countries.
Global Cyber University ensures that its students receive a quality education that will enable them to acquire a mature attitude that will give them the self-assurance to face issues in life and find answers to them.
Like the title "Global" implies, this institution is a global community committed to fostering in its students a global attitude that will enable them to develop answers to the issues that the Earth and humanity are currently confronting.
Popular Korean Jungkook stated in March 2022 that he had received the President's Award, the highest award bestowed by the Global Cyber University.
He attended the institution and was a Broadcasting & Entertainment student. Despite being unable to make it to the graduation ceremony, the K-pop star submitted a video accepting the Presidential Award.
This article covers all the information you need to know about the Global Cyber University, including the acceptance rate, programs, admission standards, qualifications, how to apply, and tuition and living expenses. It also explains why you should select the Global Cyber University.
Read Also: 5 Free Nursing Schools that Charges Zero Tuition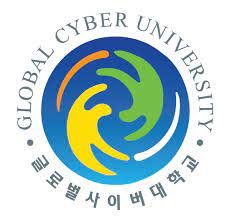 Exactly why Global Cyber University
The goal of education at Global Cyber University is to enable students to live their lives in accordance with this spirit. As a result, you will have a drastically different experience here.
Global Cyber University is devoted to assisting individuals in developing their skills for the benefit of humanity as a whole. The utilization of popular art and culture fosters the development of talent in this world. should follow the so-called Hongik ideal.
Like other universities around the world, the university makes significant contributions to global cultural knowledge.
The Global Cyber University prioritizes students' education above everything else, and both domestic and international students are exposed to the full scope of Korean culture.
Pupils who learn online are left alone to focus on their studies and have no physical interaction with teachers or other students.
A radically different experience awaits you here. In order to benefit all of humanity, our main goal is to forge connections between individuals.
This article covers all the information you need to know about the Global Cyber University, including the acceptance rate, programs, admission standards, qualifications, how to apply, and tuition and living expenses. It also explains why you should select the Global Cyber University.
Despite the fact that your classmates may be on the other side of the world, Global Cyber University's emphasis on and support for online collaboration and problem solving enables our students to bond even more than they would in a traditional classroom.
The support it gives to brain education is another factor in your decision to enroll at Global Cyber University.
The final frontier of science and a valuable resource for humanity's future, major developed nations are concentrating their research efforts on the brain.
Therefore, there is a lot of active convergence research going on in all disciplines, including physics, chemistry, bioengineering, cognitive science, and psychology.
The findings of in-depth studies into the human brain will aid in the advancement of learning as well as the dissemination of knowledge about the brain across society, especially in the fields of health, education, and culture.
All ages are encouraged to live healthy lives through Global Cyber University. More essential than anything else, GCU emphasizes making healthy decisions and engaging in happy behaviors in order to prevent non-communicable diseases and support mental health.
Last but not least, regardless of ethnicity, language, or level of schooling, everyone at GUC has the capacity to discover their inner calm and grow their brain.
Worldwide Rankings for Cyber Universities
With regard to learning methodologies, the GCU is renowned for assisting students in realizing their full potential. In order to help people live better lives, their teachings are based on a type of personal development system.
Global Cyber University was recognized for its participation in the "Emotional Labor Healing 365Campaign" in July and received an award for it.
The organization has been in existence for the last four years since it split off from the Korea Occupational Safety and Health Agency, and the university has already received full accreditation from the Korean Ministry of Education.
Recommended
Courses/Programs Offered by GCU
The mission of Global Cyber University, a 21st-century global professional institution for higher education, is to identify and support cultural potential.
The following program or course helps GCU develop cultural talent:
Counseling Psychology
Brain Education Convergence
Sports & Health
Brain-based Emotion Coaching
Practical English
AI Convergence
Convergence Contents
Entertainment & Media
Convergence Management
Oriental Studies
Interdisciplinary- Major
Dementia Care
Global K-Culture
Read Also: Dinovite Reviews 2022: Is Dinovite Worth it or just a Dog Killer?

Admission To Global Cyber University
Keep in mind that Global Cyber University processes admissions in Korean and teaches all of its courses in Korean as well.
You do not need to present your Korean language proficiency exam score because there is no language requirement.
Keep in mind that you must have a basic understanding of Korean in order to be able to complete the majority of the exercises and lessons.
The criteria for admission for first-year, second-year, and third-year transfer students are listed below.
First-Year Student Admission Requirements
For first-year students applying for admission to GCU, the prerequisites are listed below.
Graduate of high school (or expected graduate)
A candidate who obtained their high school equivalent would
A candidate who has been legally determined to have the same level of education as the aforementioned
Read Also: Motivation Letter for Scholarship Application
Norms for Second-Year Students for Admission
The prerequisites for second-year applicants to GCU are shown below.
Candidates who have earned a college degree (or are on track to do so) and who are recognized by the law as possessing a comparable educational background.
applicants with at least two semesters of the college experience and 35 or more credits.
any applicants who have accrued 35 or more credits in accordance with the Act of Credit Recognition.
Requirements for Admission Student of the Third Year
The criteria for third-year students wishing to apply for admission to GCU are listed below.
According to the law, applicants with college degrees (or those who are anticipated to receive them) are considered to have a comparable educational background.
Applicants who have at least four semesters of college under their belt and at least 70 credits
Those applicants who have accumulated at least 70 credits in accordance with the Act on Credit Recognition.
Read Also: How long does it take to become a lawyer?
Admissions Criteria for Regular and Special Admissions
When an applicant's unique profession (life experience) and circumstances line up with certain requirements, they will be approved under special admissions.
The following requirements must be met in order for applicants who meet the aforementioned common requirements and desire to apply for special admissions to be accepted.
Student Transfer Eligibility
Once the associate department has received and reviewed the prior college transcripts, applicants with credits will be accepted.
Students transferring in their second year may obtain up to 35 credits, while those transferring in their third year may receive up to 70 credits.
Credits are recognized as cultural, main, or general choice courses depending on the fields of study at the prior institution and the transfer department.
Only course credits are recognized; course notes from transfer students are not allowed.
General elective credits are the remaining credits that are not recognized as primary and cultural elective credits.
Read Also: Discover Top 10 Designated Learning Institutions in Canada
Document requirements for the Global Cyber University
The following documents must be submitted in order to apply to GCU:
original transcript from high school (Translated and notarized)
If you graduated from a different nation, all official transcripts for elementary, middle, and high school must be supplied.
Certificate for the original high school diploma (Translated and notarized)
Official Declaration of Enrollment and Credits (Attached file)
Verification Report for Academic History or Apostille Verification
Candidate's passport
I downloaded a program.
Global Cyber Tuition Fee
The entrance Fee in GCU is KRW 166,000.
The course Fee is KRW 70,000 per credit
Total course fee per semester (18 credits for 6 courses): KRW 1,260,000
The table below is Global Cyber University tuition in $
Affiliation(Department)                       Bachelor's
AI Convergence                                 1,200
Oriental Studies                                 1,200
Convergence Management                  1,200
GCU Payment Method: In GCU, you can pay with Credit Cards or Wire Transfers
The scholarship will be informed with individual requests right before filling out the application.
Read Also: How to See Hidden Friends on Snapchat 2022
How to Apply to GCU for Admission
If you want to apply for admission to Global Cyber University, go through this procedure.
For applications made online,
Please visit http://go.global.ac.kr.
Complete the application form, then save it.
Pay the application cost (KRW 30,000)
Fill out the Academic Aptitude Test and the Study Plan.
Q & A Regarding Global Cyber University
Several of the frequently asked questions about GCU are included here;
How much does Global Cyber University cost?
All students can finance their tuition in a mediocre way.
The total cost of the courses (18 credits for 6 courses) is KRW 1,260,00 per semester.
Global Cyber University is it online?
Yes. It is the top online institution that places an emphasis on Korean traditions, academic quality, and practical application of what is studied.
Read Also: Top 25 Best Fashion Schools In Lagos Nigeria
Trust you found our article on Global Cyber University : Courses, Admission, Tuition 2023 helpful. follow our website for more interesting articles.