If you want to study at any Turkish university this article on Cheapest Universities in Turkey for international students is a must-read, you will love this article. Because of Turkey's excellent scholarship programs and low tuition, it has become a favorite destination for overseas students.
Tuition at public universities is sponsored by the government and is quite low in comparison to other countries' universities. Turkish universities are popular among overseas students as a result of this.
Turkey currently has over 206 higher education institutions that educate over 8 million students. In addition, more than ten of its colleges have constantly been recognized among the world's top 400 universities. Aside from its high-quality education, the country is noted for its low-cost, low-maintenance living conditions. We'll look at the cheapest universities in Turkey in this article.
Read also: McGill University Acceptance Rate – Scholarships Hall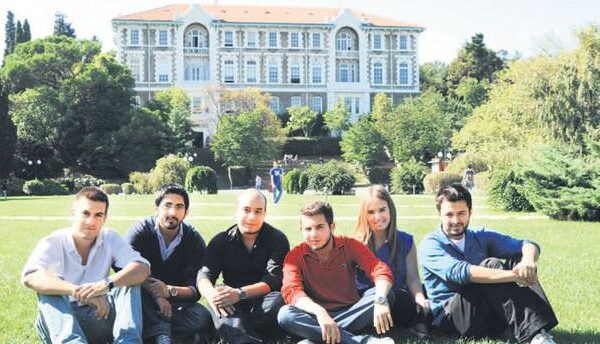 Are universities in Turkey free?
So many institutions in Turkey offer extremely low tuition fees, although they do not operate on a tuition-free basis. In general, Turkey is not recognized for its pricey degrees and has a number of cheap universities.
Tuition fees, for example, might range from $600 to over $1500 on an average basis. In terms of living expenses, students should anticipate to pay between $300 and $400 per month, depending on their living conditions.
Is Turkish language Compulsory to study in Turkey?
A few English-taught and administered degrees are offered by some of the cheapest universities in Turkey. However, as would be expected, the majority of classes are taught in Turkish. However, have no fear: universities provide extensive Turkish training to ensure that students are well equipped.
Read also: 7 Cheapest universities in Poland for international students
Cheapest Universities in Turkey
Annual Tuition: 9060 USD
This is one of the cheapest universities in Turkey. Okan University was founded in the year 1999 and is located in Istanbul. This cheap university has 8 academic faculties (Faculty of Law, Economics and Administrative Sciences, Arts, Humanities and Social Sciences, Medicine, Dentistry, Engineering and Architecture,) and has entered the top 7 of the foundation universities.
This university is among the top cheapest universities in Turkey. Academically, this cheapest university in Turkey is made up of six major faculties that oversee the fields of engineering, communication, economics, art & design. The university has a separate graduate school that oversees the academics of postgraduate students and Over 50 degrees of study are provided through these faculties.
Kadir Has a University institution of higher education based in the city of Fatih in Istanbul. This cheapest university was established in the year 1997. This cheapest university in Turkey is a recent but powerful addition to the university system of Turkey. It has been since expanded into a major institution in the country.
Tuition fees: USD 15,000
Read also: Cheapest Universities in Kuwait for International Students
Next on our list of cheapest universities in Turkey is Middle East Technical University. This university in Turkey provides degrees of study through 5 faculties and 42 major departments in academic aspects which are under the areas of arts/sciences, education, architecture, and engineering. Graduate departments such as school of natural and applied sciences offer postgraduate Masters and doctoral programs.
The University is one of the public research universities based in the capital city of Ankara. Middle East Technical University was founded in the year 1956. The university focuses on providing studies and research in different fields like engineering and natural sciences. It currently has a student population of over 40,000.
Its tuition fees from USD 250
Tuition fees 10,815 USD
Yasar University is a "boutique university" located in the important port city of Izmir on the Aegean Sea. Its goal is to establish itself as a modest, prestigious worldwide Turkish university. Faculty members teach in English in both undergraduate and postgraduate programs.
It is the country's first specialized institution dedicated to behavioral sciences research and education. The institution, on the other hand, offers a variety of degree programs to its students, including engineering and communication studies. Graduate institutes are more focused and include science/technology schools, health graduate studies, and social sciences graduate studies.
The famed Uskudar University is situated in the Uskudar neighborhood of Istanbul's iconic metropolis. The Human Values and Brain Sciences Foundation founded the university in 2011, making it the most recent institution in Turkey.
Tuition fees: from USD 3900
Read also: 2 Years Nursing Programs in Canada for international students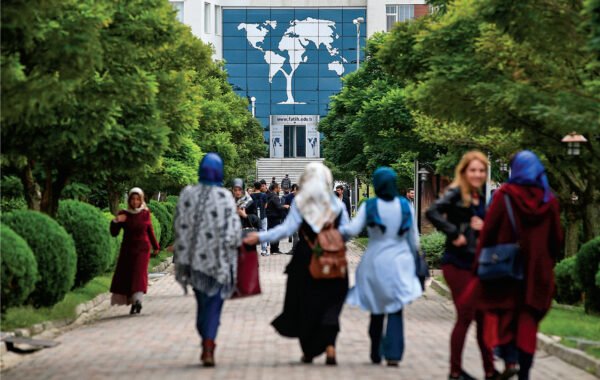 This cheap university in Turkey has six campuses in the Istanbul metropolitan area. Because of its comprehensive education structure, it has many faculties that contain extra academic departments that span a wide range of subjects.
A variety of student societies and organizations are also available at the university. English is the primary language of instruction at Bogazici University.
The university is an Istanbul-based prominent research university. The university was founded in 1863 as the American-owned Robert College before being taken over by the Turkish government. There are now around 20,000 students enrolled at the university.
Tuition fees: from USD 500
The graduate schools also include two institutes that provide Masters and Doctoral studies. While Turkish is the primary language of instruction, the university provides intensive language training to guarantee that all new students begin their studies at the same level. The Caucasus University Association is also a prominent member of the university.
Cankaya University is a private foundation university in Ankara, Turkey. The institution was founded in 1997 by a private company and has since grown to accommodate approximately 8000 current students who receive a high-quality education.
Cankaya University is organized into five primary faculties, each with roughly 20 undergraduate academic departments.
Tuition fees: from USD 4500
Read also: Cheapest Universities in Ireland for international students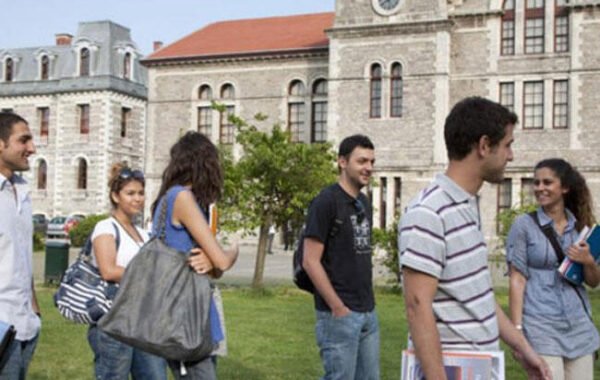 Tuition: 8530 USD
It was founded in the year 1979 in the city of Famagusta in Northern Cyprus, Eastern Mediterranean. This cheap university in Turker began as a higher education institution focused on technology for Turkish Cypriots.
The university was converted to a state university in 1986, and now offers its over 18,000 students 141 programs in undergraduate and postgraduate degrees.
I hope you enjoy reading this article on the cheapest universities in Turkey